Genre

Comic novel




Role

Critic




Name

Kyle Smith





Spouse

Sara Austin (m. 2007)




Subject

Fiction, film




Education

Yale University







Occupation

Novelist, critic, journalist




Books

Love Monkey, A Christmas Caroline, ER Confessional, Call Nights: Just Don't Hurt Anyo, Persian Martyr Acts in Syriac




Profiles




Twitter
Tems thursday duane patterson kyle smith eli lake
Kyle Smith (born 1966) is an American critic, novelist and essayist. He is a staff film critic for the New York Post. and critic-at-large at National Review. A writer in Entertainment Weekly described Smith's film-reviewing style "an exercise in hilarious hostility". He has been dubbed "America's most cantankerous film critic" by The Atlantic magazine. Smith has also contributed to The Wall Street Journal, People, New York, The New York Times, Commentary and The Weekly Standard.
Contents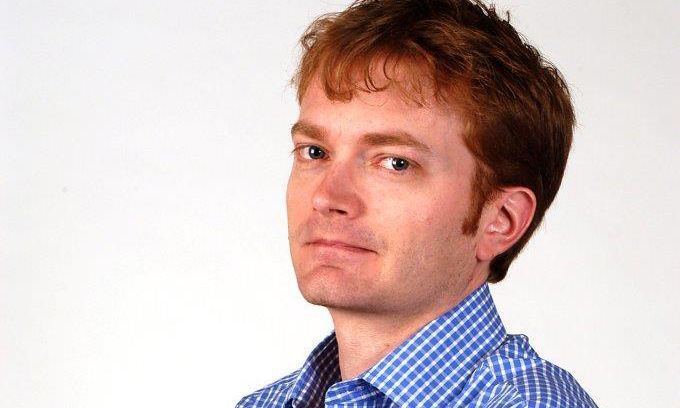 4 9 umass towson lacrosse highlights gw ot goal by kyle smith
Education
Smith graduated from East Longmeadow (Massachusetts) High School in 1984, and graduated summa cum laude and Phi Beta Kappa from Yale University. Smith served in the U.S. Army during the Persian Gulf War, holding the rank of lieutenant. From 1996 to 2005 he worked at People magazine as editor of book and music reviews.
Publications
Smith has published two books, in addition to his newspaper and magazine features, film reviews, and essays.
Love Monkey
Love Monkey is a comic novel about a cynical, self-deprecating journalist named Tom Farrell and his romantic tribulations in New York City. The book was first published by William Morrow in 2004. A New York Times article described the book as a guys' version of such popular chick-lit novels as Bridget Jones's Diary and Melissa Bank's, The Girls' Guide to Hunting and Fishing and cited Nick Hornby's books About a Boy and High Fidelity as inspiration for Love Monkey. Times critic Janet Maslin called the book "hilarious". Entertainment Weekly called the book "relentlessly cynical" and concluded that "'Monkey,' like the paper Tom writes for, is loud and brash, but a helluva lot of fun". Time magazine said, "You couldn't ask for a more entertaining drinking buddy--watch out for a memorable strip-club meltdown scene--but there's a deep, dark subway of despair running underneath his riffs, and that's what makes the book more than a standup routine.... 'Love Monkey' nails it."
Reception
The New Yorker: "In this chronicle of four and a half months in the life of a hapless, single city-dweller, Smith blends hilarity and cynicism in order to adapt the Bridget Jones formula to a male perspective. A brief detour into a post-9/11 subplot somewhat arrests the comic flow, but it is actually one of the book's most interesting sections, and imparts to the hectic seduction games a nagging sense of unease, along with some genuine insight into the dilemmas of daily journalism."
The San Francisco Chronicle: "Kyle Smith's exceedingly readable and wickedly funny romantic comedy reads sort of like a 'chick flick' for guys but should be required reading for young women, too, with the peek it gives into the male psyche.... Smith ... is a natural storyteller with an extraordinarily keen ear for dialogue that is real, hip and witty without being too much so - no small feat. His fresh metaphors are laced with funny pop culture references and his characterization is so good I felt as if I was reading about my own friends, as well as myself, at times. One of the most surprising delights of the book is how completely Smith gets women—what they want, what they're sensitive about, what turns them on, and more. And in getting these things he also reveals many of the female sex's hypocrisies—how we are often guilty of the very superficialities we accuse men of."
CNN: "Watch out guys, someone is spilling our secrets ... 'Love Monkey' has been called a male version of Sex and the City and an American version of Nick Hornby's High Fidelity. It is an achingly accurate depiction of a thirty-something single man ... an engaging romp through the mind of a single guy—at times laugh-out-loud funny, at times endearingly touching. The first-time author ... understands the life his protagonist is leading and pulls no punches as he exposes the inner life of the 21st-century single guy."
NPR's "Fresh Air" critic Maureen Corrigan: "What's hippest about 'Love Monkey is the deft way it resurrects and updates the Dorothy Parker style of talking about New York: brittle, shrewd, self-deprecating, and oh-so-witty. Smith's ruthless humor knows no bounds".
TV adaptation
On January 17, 2006, a one-hour CBS TV series based on the book debuted; it was a dramedy also called Love Monkey. It starred Tom Cavanagh, Judy Greer, Jason Priestley and Larenz Tate. The show aired on CBS in January–February 2006, but was pulled from the CBS prime-time schedule after only three episodes had been aired. Shortly afterwards, VH1 announced that it had acquired the rights to broadcast all 8 episodes which had been filmed to that point. They aired on VH1 in April and May 2006.
A Christmas Caroline
Smith's second novel, A Christmas Caroline, was published in 2006, also by William Morrow. The Wall Street Journal critic Joseph Bottum wrote, "For those who prefer their sentimentality seasoned with a dash of cynical wit, Kyle Smith's A Christmas Caroline may be a good selection. Mr. Smith ... turns in a quick, enjoyable read about a selfish woman at a fashion magazine who is taught the true meaning of Christmas by three spooky visitors. From the moment you meet Caroline's assistant—a devious redhead named Ursula Heep—you know you're at play in the fields of Charles Dickens.... Mr. Smith takes Dickens' old, familiar tale and stuffs it into a woman straight out of The Devil Wears Prada".
References
Kyle Smith Wikipedia
(Text) CC BY-SA