Kyle Koehler (born October 5, 1961) is the Representative for the 79th district of the Ohio House of Representatives. Koehler was born and raised in Springfield, Ohio, attended Springfield Central Catholic High School and then Wright State University. He and his family own a small business in Springfield. In 2014, Koehler opted to make his first run for elected office, and decided to run for the Ohio House of Representatives to replace Ross McGregor who was term-limited. He faced Democrat Darryl Jackson in a competitive seat. Koehler went on to defeat Jackson 61%-39%.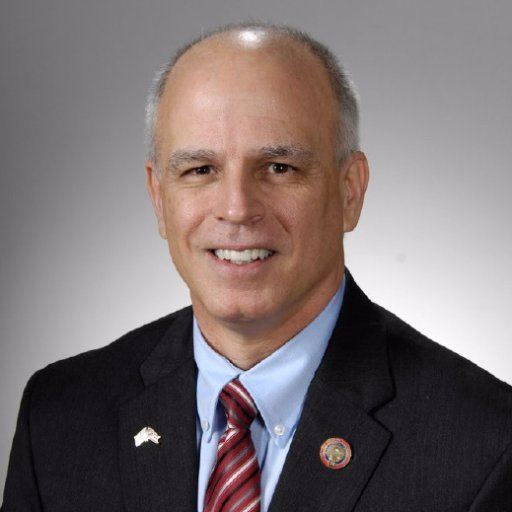 In 2016, Koehler faced a challenge from Democrat Alex Wendt in a highly competitive race. Koehler won re-election in another 61%-39% victory.
Kyle Koehler received his bachelor's degree from Wright State University in computer science.
Along with his duties in the House, Koehler is Vice President of K.K. Tool Co. Inc.
Koehler spent seven years after college working for government contractors doing software work in the Aerospace industry for the Air Force and the Navy.
Kyle Koehler married Kathrin (Eimer) Koehler in July 1988. Kathrin Koehler, who is a licensed psychologist in the State of Ohio, worked as an independent counselor until taking a break to home educate their five children starting in 1999.
The Koehlers have five children ranging in ages from 16-24 and attend Fellowship Christian Church in Springfield.
In his first term, Representative Koehler served on the following committees: Agriculture and Rural Development, Economic & Workforce Development, and Education.
In the current 132nd General Assembly, Koehler serves as Vice-Chair of Agriculture and Rural Development as well as on Education & Career Readiness. He was assigned to the newly formed Federalism & Interstate Relations Committee that will focus on State's Rights issues.
Koehler serves on the Straight-A-Fund Governing Board as one of three appointed legislators on the eight member board.
Representative Koehler was recently appointed to the 21 member board of the Ohio Family Stability Commission. The commission is tasked with conducting research and generating recommendations to the General Assembly and state agencies related to societal issues impacting the stability of families in Ohio. These issues include, among others, divorce rate, birth rate among unmarried individuals, domestic violence and child abuse and child custody. Upon making recommendations for improving these factors, the commission will then work with the legislature and agencies for implementing appropriate policies.
official campaign site
campaign Facebook page
campaign Twitter