Kyaa Hoga Nimmo Kaa was an Indian soap opera that combined family comedy (initially but twisted) and drama. The show used to air on STAR One every Monday to Thursday at 10 pm. Initially a related show titled Krimson Skies was to air but nothing came of it.
Contents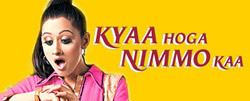 Story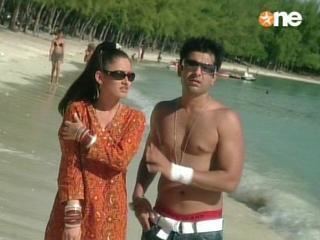 The amar popular soap Kya Hoga Nimmo Ka is a romantic comedy based on Nimmo (Sanjeeda Sheikh), a girl from a typical middle-class family and the twists and turns in her life. Luck has never favored this sweet and charming girl and she is often found to end up in circumstances which create much havoc. She still managed to remain fun-loving, confident and always had a positive approach towards life. Nimmo is very content and satisfied with whatever she does in life and whatever she has with herself. She shares a very strange relationship with God and together they share an extremely complex understanding. She is often found to be conversing with God and blaming Him for whatever happens in her life.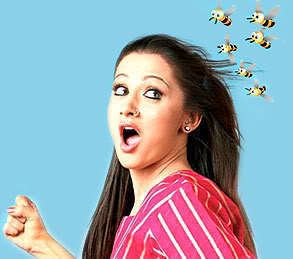 Nimmo seems to accept her hard luck with high spirits until Kya Hoga Nimmo Ka takes a major turn and she falls in love with Vikrant (Sanjeet Bedi) who seems to be more interested in her sister. Meanwhile, Nimmo happens to meet Kunal Sehgal. Kunal (Eijaz Khan) is from a very well-to-do family and is a complete playboy by reputation.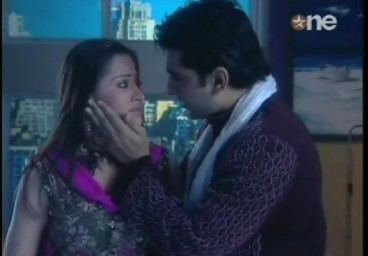 A contractual marriage bonds them to each other and her life takes a complete turn when she is married to him. This turn is not only a surprise to her family but also to everyone else except Kanta Masi who is her confidante. But there is more to this marriage than that meets the eye. Ultimately Nimmo, with her poise and conduct, is able to manage everyone in the Sehgal household. Kunal's love interest Natasha becomes a major issue and Nimmo shifts away. It was late for Kunal to realize that he has fallen in love with Nimmo, but he manages to woo her back.
Reception
This soap created waves on the STAR One channel and the viewers simply loved the program and accepted it with much adoration, which in turn resulted in soaring popularity and increasing TRPs.
The serial was completely based on the Cinderella theme and was appreciated by viewers of all age groups. The audiences expect that again such a sweet romantic comedy would be aired on the channel so that everyone can sit back and enjoy.
Cast
Sanjeeda Sheikh as Namrata "Nimmo" Kunal Sehgal (née Mathuria)
Eijaz Khan as Kunal Sehgal
Kavita Kaushik/Jennifer Winget as Natasha
Navjot Singh Sidhu as God
Anas Rashid as Karan Sehgal
Dara Singh as Amardeep Sehgal
Dolly Thakore as Preet Sehgal
Tina Chaudhary as Swati Mathuria
Garima Bhatnagar as Naina Mathuria, Nimmo's Sister
Navneet Nishan as Parminder Sehgal
Ansha Sayed as Riti Sehgal
Sanjeet Bedi as Vikrant
Sandeep Baswana as Palash
Bharti Achrekar as Kanta Maasi
Rakhee Tandon as Cameo
Shabbir Ahluwalia as Cameo for Kkavyanjali
Anita Hassanandani as Cameo for Kkavyanjali
References
Kyaa Hoga Nimmo Kaa Wikipedia
(Text) CC BY-SA