Japan


67.92 km2


Wataru Hashikawa




130,874 (2010)




Kansai






Kusatsu (草津市, Kusatsu-shi) is a city located in Shiga Prefecture, Japan. The city was founded on October 15, 1954.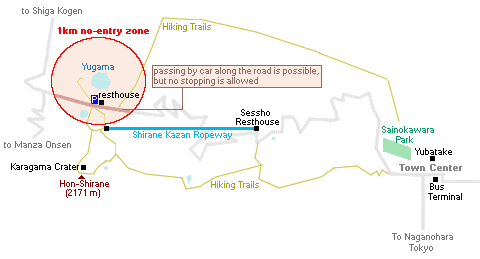 As of 2016, the city has an estimated population of 139,832 and a population density of 2,100 persons per km². The total area is 67.82 km².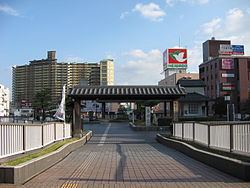 In the Edo era, Kusatsu developed as a junction shukuba of Tōkaidō and Nakasendō, Kusatsu-juku. The city and its adjoining city Rittō are still an important traffic junction of southern Shiga; Biwako Line, Kusatsu Line, Meishin Expressway, Shin-Meishin Expressway, Japan National Route 1 and Japan National Route 8. Kusatsu is a regional commercial center next to the capital, Ōtsu.
Kusatsu can be reached from Kyoto within 30 minutes by travelling by train on the Biwako Line. The heart of the city mostly comprises large new apartment blocks and many people chose to live there due to the ease of commuting to work in central Kansai such as Kyoto and Osaka. For similar reasons, there are several business hotels, love hotels and hotels catering for weddings around Kusatsu. Ritsumeikan University of Kyoto has a subcampus in Kusatsu.
There is the Lake Biwa Museum related to the natural history of Lake Biwa located within the city and close to a bridge over the lake, and the Mizunomori Water Botanical Garden features extensive displays of lotus plants.
The city is often confused with Kusatsu, Gunma Prefecture, which is a famous hot spring resort. There is even an imitation of the Gunma Kusatsu hot spring in the local public bath house.
Kusatsu is twinned with:
Karlovy Vary, Czech Republic
Pontiac, Michigan, United States
Xuhui District, Shanghai, China
Kusatsu, Shiga Wikipedia