Region

Western Philosophy







Born

March 18, 1886 (

1886-03-18

)

Main interests

Social psychologyGestalt psychology

Influenced

Lev Vygotsky, Kurt Lewin, Maurice Merleau-Ponty

Similar

Max Wertheimer, Wolfgang Köhler, Kurt Lewin
Kurt koffka caricature speed drawing a caricature of kurt koffka
Kurt Koffka (March 18, 1886 – November 22, 1941) was a German psychologist. He was born and educated in Berlin. Along with Max Wertheimer and his close associates Wolfgang Kohler they established Gestalt psychology. Koffka's interests were wide-ranging, and they included: perception, hearing impairments in brain-damaged patients, interpretation, learning, and the extension of Gestalt theory to developmental psychology.
Contents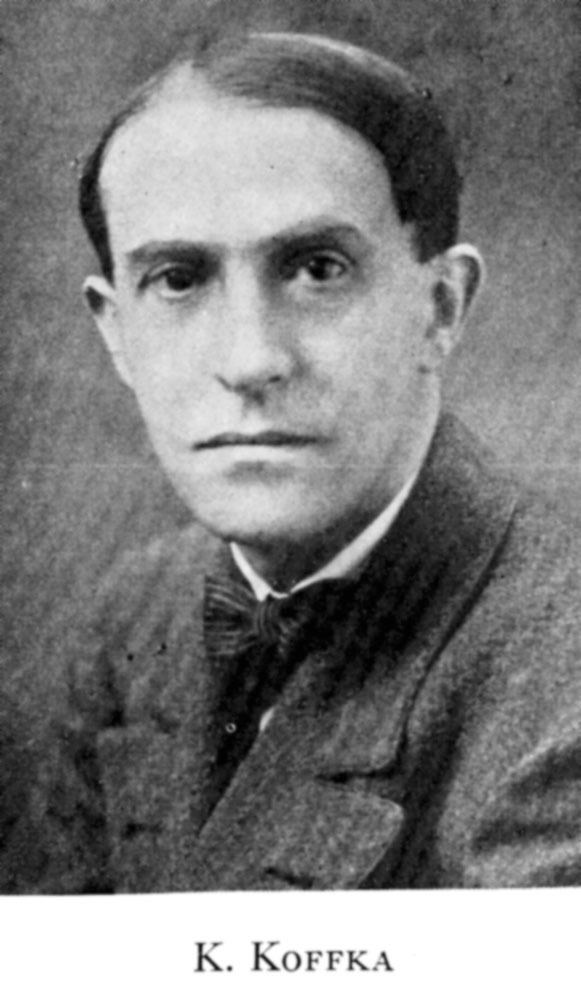 Personal life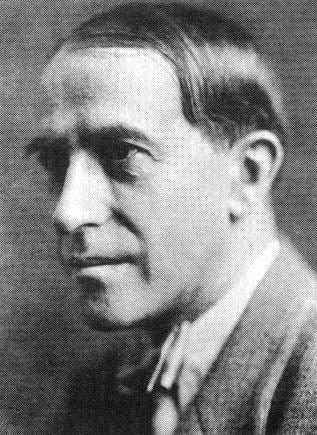 Kurt Koffka was born on March 18, 1886 in Berlin. His father Emil Koffka was a lawyer and his younger brother Friedrich became a judge. His mother Luis Levy was of Jewish descent but listed herself as Protestant. In 1909, Koffka married Mira Klein, who had been an experimental subject in his research. In 1923 they were divorced and he married Elisabeth Ahlgrimm who had recently finished her Ph.D at Giessen. Three years later, in 1926, they divorced and Koffka remarried Mira, but in 1928 they were divorced for the second time and he remarried Elisabeth. Kurt and Elisabeth remained married until his death, and he had no children.
Academic career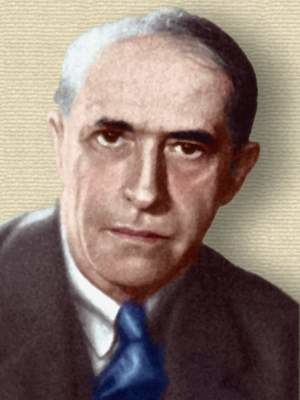 Early in Koffka's life his biologist uncle aroused his interests in the fields of philosophy and science. He learned how to speak English from an English governess and from 1892 to 1903 was educated at the Wilhelms-Gymnasium, considered one of the best-known schools in the city. He spent the year 1903-1904 at the University of Edinburgh in Scotland where he developed a strong fluency in English. From 1904-1907 Koffka was enrolled in the University of Berlin as a psychology student and earned his PhD there in 1909 as a student of Carl Stumpf. His thesis was entitled Experimental Untersuchungen zur Lehre vom Rhythmus (1909; Experimental Investigations of Rhythm).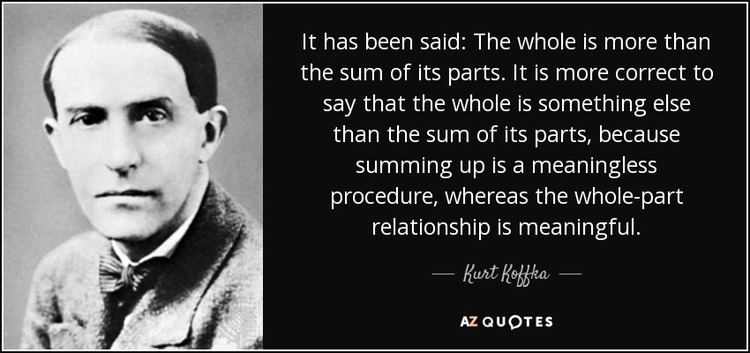 Koffka's skill in English later served him well in his efforts to spread Gestalt psychology beyond German borders and familiarizing himself with British psychology. Koffka was already working at the University of Frankfurt when Max Wertheimer arrived in 1910 and invited Koffka to participate as a subject in his research on the phi phenomenon.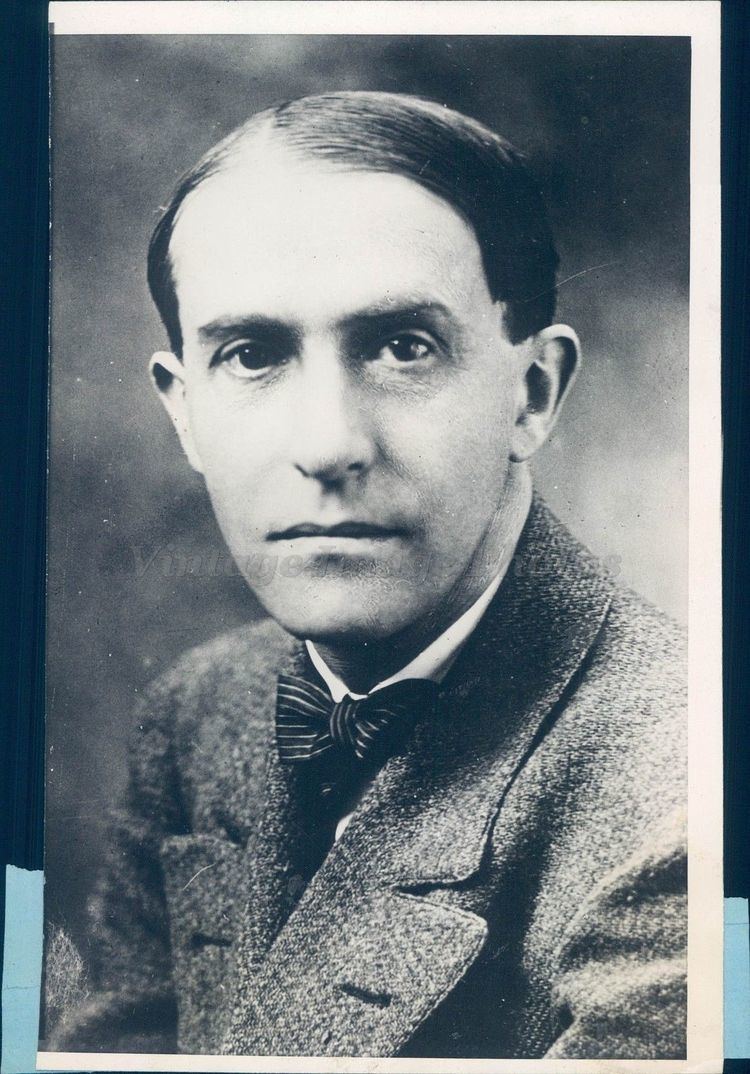 In 1911 Koffka moved to the University of Giessen and in 1914 became Privatdozent. During the First World War, he worked for the military in a position that later lead him to a professorship and to becoming part of the Berlin School of experimental psychology. In 1924 Koffka travelled to the United States, where he was a visiting professor at Cornell University from 1924 to 1925, and two years later at the University of Wisconsin–Madison.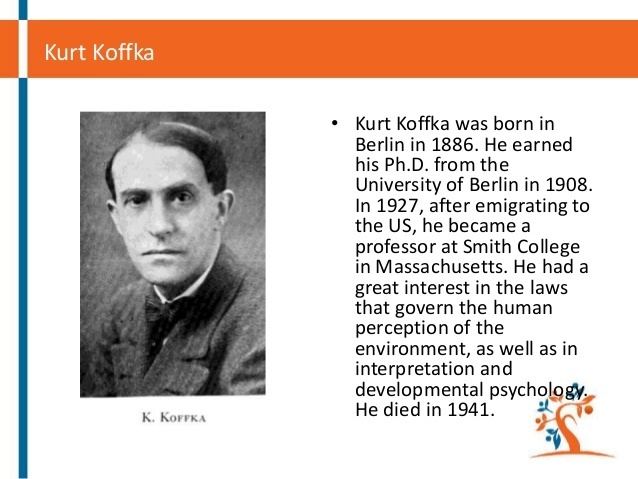 In 1927, he accepted a position at the Smith College in Northampton, Massachusetts, which he retained until his death in 1941 from coronary thrombosis In 1932 he made an expedition to Uzbekistan during which he was ill with what was eventually diagnosed as relapsing fever. He spent the year 1939-1940 visiting Sir Hugh Cairns at the Nuffield Institute in Oxford.
Contributions to psychology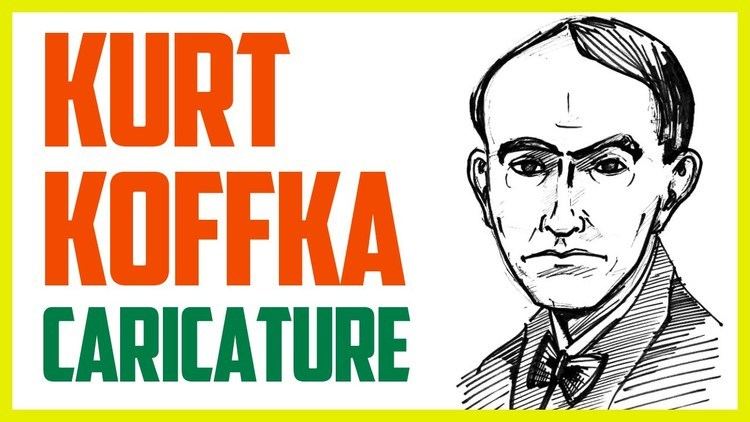 In the early 20th century, Koffka worked with Wolfgang Köhler and Max Wertheimer as a representative of the gestalt movement. He helped to establish the theories that gave rise to the school of Gestalt psychology. He is known today as the chief spokesperson of Gestalt psychology.
In 1913, Koffka began editing a series of publications entitled Beiträge zur Psychologie der Gestalt (Contributions to the Psychology of the Gestalt). American psychologists were exposed to Gestalt psychology in 1922 in his article entitled: Perception: An Introduction to the Gestalt-Theorie, which appeared in the Psychological Bulletin. One of Koffka's major contributions was The Growth of the Mind in 1921. Koffka wanted to provide some sort of evidence supporting Gestalt psychology to the field of developmental psychology. This book was later translated into English in 1928. Fourteen years later in 1935 he wrote: Principles of Gestalt Psychology. This book helped members of the Gestalt group and their students bring their Gestalt point of views together. It is also most notable for topics such as, Perception, Learning, and Memory.
Koffka believed that most of early learning is what he referred to as, "sensorimotor learning," which is a type of learning which occurs after a consequence. For example, a child who touches a hot stove will learn not to touch it again. Koffka also believed that a lot of learning occurs by imitation, though he argued that it is not important to understand how imitation works, but rather to acknowledge that it is a natural occurrence. According to Koffka, the highest type of learning is ideational learning, which makes use of language. Koffka notes that an important time in children's development is when they understand that objects have names.
Works
(1921) Die Grundlagen der psychischen Entwicklung.Osterwieck am Harz, A. W. Zickfeldt [English translation 1924, Growth of the Mind)
(1922) Perception: An Introduction to the Gestalt Theorie
(1924) Growth of the Mind
(1935) Principles of Gestalt Psychology
References
Kurt Koffka Wikipedia
(Text) CC BY-SA