Japan




Tottori College


272.15 km2


ChugokuSanin




Kotaro Ishida (since April 2010)




50,360



Kurayoshi (, Kurayoshi-shi) is a city located in the central part of Tottori Prefecture, Japan.
As of November 1, 2010, the city has an estimated population of 50,360 and a population density of 185.05 persons per km², making it the third largest city in Tottori. The total area is 272.15 km².
The ancient provincial government of Hoki province was located in this area, and in medieval times Uchikoshiyama (a hill) featured a castle. Today the remnants of the provincial government and two monasteries can still be seen in the city. Kurayoshi was officially founded on October 1, 1953 though historical Kurayoshi predates this foundation and the grid outline of the streets reflects a certain amount of Edo Period planning. Additionally there are many soil lacquered warehouses (dozo, ??) that survive, soil lacquering being a traditional Japanese style of architecture.
On March 22, 2005 the town of Sekigane (from Tohaku District) was merged into Kurayoshi.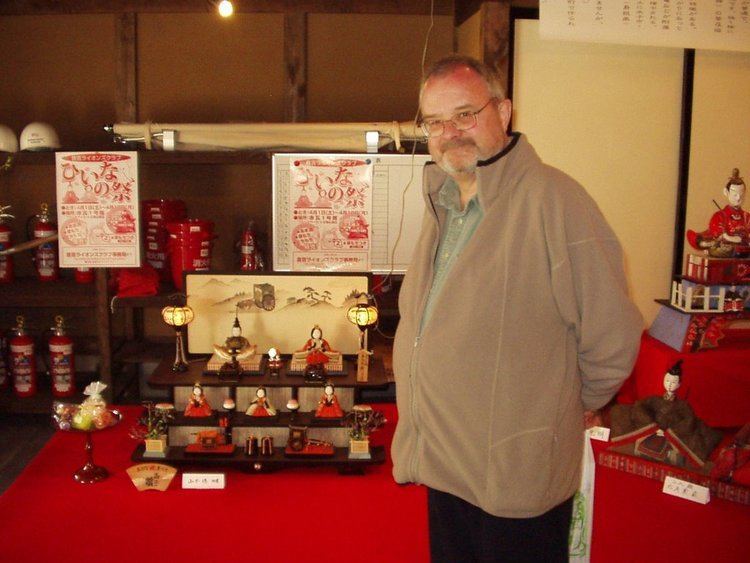 Kurayoshi forms a major part of the Kurayoshi Plain (, Kurayoshi Heiya). The plain supports the agriculture of the region, and is a major center of rice and pears, as well as grapes in the sandy areas near the Sea of Japan coast.
Kurayoshi, Tottori Wikipedia
(,)http://a2.cdn.japantravel.com/photo/sbj-photo19625/600x400/photo19625.jpg(,)http://images.mentalfloss.com/sites/default/files/styles/insert_main_wide_image/public/800px-tottori_nijyuseiki_pears_memorial.jpg(,)http://4.bp.blogspot.com/_sIZq0f3_rtY/TMp6_ivvAVI/AAAAAAAAAXs/tOsTlocJMa8/s1600/DSC_0466.jpg(,)http://www.apionet.or.jp/kankou/f/e/html/photo_utsubukiyama01.jpg.jpg(,)http://www.tokyotomo.com/article/wp-content/uploads/2010/03/img_Ishitani-Residence.gif(,)https://www.jnto.go.jp/eng/location/regional/tottori/img/kurayoshi_02_l.jpg(,)http://i.ytimg.com/vi/kK2tGEx0L3Y/maxresdefault.jpg
(,)http://photos1.blogger.com/blogger/4705/2630/1600/P4080008.jpg(,)http://cache4.asset-cache.net/gc/71691032-azalea-and-mt-oyama-kurayoshi-city-tottori-gettyimages.jpg%3Fv%3D1%26c%3DIWSAsset%26k%3D2%26d%3Dg46H%252Fl9VhTu3WQU4jmgskR0QnbeBttuLHYQO2PZg8Rg%253D(,)http://mw2.google.com/mw-panoramio/photos/medium/3520010.jpg(,)http://mw2.google.com/mw-panoramio/photos/medium/19315584.jpg(,)http://mw2.google.com/mw-panoramio/photos/medium/17798762.jpg(,)http://farm9.staticflickr.com/8392/8541118564_2bb6e50906_z.jpg(,)http://mw2.google.com/mw-panoramio/photos/medium/9946068.jpg(,)http://farm3.static.flickr.com/2692/4195055810_1d1cf78355_m.jpg
(,)http://images.travelpod.com/cache/accom_maps/Alfa_Sauna_Capsule-Kurayoshi.gif(,)http://mw2.google.com/mw-panoramio/photos/medium/38865986.jpg(,)http://mw2.google.com/mw-panoramio/photos/medium/15180922.jpg(,)http://mw2.google.com/mw-panoramio/photos/medium/4568955.jpg
(,)http://www.nashinohana.com/f/events/51/52.jpg(,)http://japan-attractions.jp/wpxxxxx/wp-content/uploads/2013/06/kurayoshi.jpg(,)http://www.goldenjipangu.com/photo/130810shanshan2.jpg(,)http://photos1.blogger.com/blogger/4705/2630/1600/P4080009.jpg(,)http://farm3.static.flickr.com/2831/10885125924_21db9d291e_b.jpg(,)http://photos1.blogger.com/blogger/4705/2630/1600/P4110001.jpg(,)http://f-pedia.r-cms.biz/files/user/tottori-nagashibina-5.jpg(,)http://www.japantimeline.jp/uploads/timeline/image/390/20150414034937.jpg
(,)http://www.goldenjipangu.com/photo/130803kura.jpg(,)http://cache4.asset-cache.net/gc/506009575-japan-san-in-region-tottori-prefecture-gettyimages.jpg%3Fv%3D1%26c%3DIWSAsset%26k%3D2%26d%3DX7WJLa88Cweo9HktRLaNXg1C3LdFu1lZBvHef%252BjFZ6sSRWyqA840C%252BkA7phjPRcA(,)http://cache1.asset-cache.net/gc/506026113-japan-san-in-region-tottori-prefecture-gettyimages.jpg%3Fv%3D1%26c%3DIWSAsset%26k%3D2%26d%3DX7WJLa88Cweo9HktRLaNXvq0x709%252FqaM6TyWiNYz3MsZHQMcVcptJMfUB9VWqqKr(,)http://cache4.asset-cache.net/gc/506009799-japan-san-in-region-tottori-prefecture-gettyimages.jpg%3Fv%3D1%26c%3DIWSAsset%26k%3D2%26d%3DX7WJLa88Cweo9HktRLaNXqnzB%252BlRlG5Dl5A%252BdaGOlGl7BB%252BEJVj1xs9x3IJf6yDA(,)http://tottrip.jp/content/images/element/_Q6A7634.JPG(,)http://tottrip.jp/content/images/guide/1363.jpg(,)http://www.apicellabunton.com/media/files/7faf6ef53fc2a300fa7698ff94a33b6a.jpg
(,)http://media-cdn.tripadvisor.com/media/photo-s/05/d4/7c/61/caption.jpg(,)http://www.wideislandview.com/wp-content/uploads/2015/03/Kurayoshi-Daisen.jpg(,)http://www.wideislandview.com/wp-content/uploads/2015/03/kurayoshi.jpg(,)http://www.nashinohana.com/f/sightseeing/kurayoshi/869.jpg(,)http://www.travel-around-japan.com/pht-k74-04-01.jpg(,)http://www.wideislandview.com/wp-content/uploads/2015/03/First-Picture.jpg(,)https://fbexternal-a.akamaihd.net/safe_image.php%3Fd%3DAQDqWocsdR6Sbo31%26w%3D720%26h%3D540%26url%3Dhttp%253A%252F%252Fupload.wikimedia.org%252Fwikipedia%252Fcommons%252Fthumb%252F4%252F40%252FKotozakura_Masakatsu_Bronze_statue.jpg%252F720px-Kotozakura_Masakatsu_Bronze_statue.jpg(,)https://fbexternal-a.akamaihd.net/safe_image.php%3Fd%3DAQA2iNIxBEd77qN5%26w%3D720%26h%3D405%26url%3Dhttp%253A%252F%252Fupload.wikimedia.org%252Fwikipedia%252Fcommons%252Fthumb%252F6%252F69%252FTottori_Nijyuseiki_Pears_Memorial.JPG%252F720px-Tottori_Nijyuseiki_Pears_Memorial.JPG(,)http://www.jnto.go.jp/eng/location/regional/tottori/img/kurayoshi_02_l.jpg(,)http://4.bp.blogspot.com/-8lhM8maHvLM/T-ppihj7E9I/AAAAAAAAAq4/h18WeGMQooA/s1600/Mitso%2Btemple%2Bmountainside%2Btall.JPG