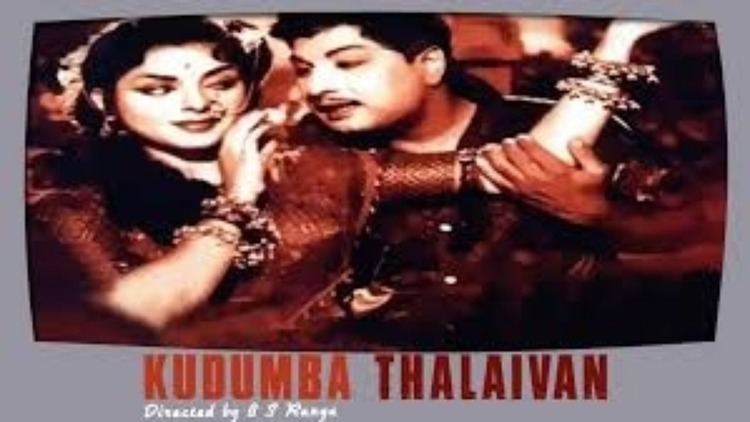 A dramatic love triangle between the characters played by MGR, B.Sarodja Devi and S.A.Asogan.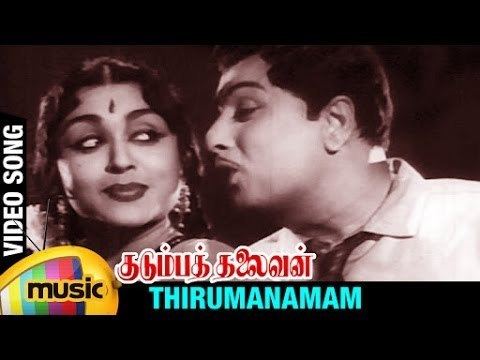 In the Tamil Country of the 60s...
Within a fantastically wealthy city family, Vélayudam Pilai (M.R.Radha), the father spends most of his time to play the poker, so releasing all his responsibilities on his elder son, Sômu (S.A.Asogan), a relentless serious, hard-working man and an extreme shyness. Whereas Vâsu (MGR), the younger child (junior) is all the opposite, an accomplished sportsman and who moves back in front of no obstacle of the life.
When Vélayudam Pilai (M.R.Radha) welcomes young and beautiful Seeta (B.Sarodja Devi), in memory of his deceased father, the driver Ponnusamy who saved him the life, claws of bad losers of poker, his two sons are going to fall each, without they know hit, lover of the same girl of the good Samaritan. Seeta (B.Sarodja Devi), her, from on his side, suspecting nothing, admits her love for Vâsu (MGR)...
MGR as Vâsu, the younger son of Vélayudam Pilai, (Doré from London)
M.R.Radha as Vélayudam Pilai
B.Sarodja Devi as Seeta Ponnuswamy
S.A.Asogan as Sômu, the elder son of Vélayudam Pilai
V. K. Ramasamy as Chellappa, the butler of Vélayudam Pilai
Sandow M.M.A.Chinnappa Devar as Rangan
Gemini Balu as Rajappan
M. V. Rajamma as Velamma, wife of Vélayudam Pilai
Lakshmi Rajyam as Râni, the lover of Rajappan, the "fake" Seeta
Producer: Sandow M.M.A.Chinnappa Devar
Production Company: Devar Films
Director: M. A. Thirumugam
Music: K. V. Mahadevan
Lyrics: Kannadasan
Story: Arour Dass
Dialogues: Arour Dass
Art Direction: A. K. Ponnusamy
Editing: M. A. Thirumugam, M. G. Balu Rao & M. A. Mariappan
Choreography: S. M. Rajkumar
Cinematography: C. V. Murthy
Stunt: Shiyam Soundher
Songs Recording & Re-Recording: T. S. Rangasamy
Audiography: W. Narasimha Murthy & T. Sarangan
Dance: None
This movie marks the fourth collaboration of MGR with the Devar Films.
KUDUMBA THALAIVAN profit of a magnificent light by C.V.Murthy.
In this drama of 1962, MGR is perceived in the song "Maarathayya Maarathu...", wearing glasses typify Aviator sunglasses.
The stunt-master Shiyam Soundher makes a brief appearance in the role of the arbitrator(referee) during the sporting event of Kabaddi.
The last quarter of the movie belongs to the actor S.A.Asogan.
The actor S.A.Asogan already approached this kind of theme previous year ( 1961 ), with MANAPPANDHAL directed by T.R.Ramanna, with other legend S.S.Rajendran and one more time the "Abinaya Saraswathi" B.Sarodja Devi...
The music composed by K. V. Mahadevan.