Guitar




www.kristymajors.com




Musical Artist




1986–present




Kristy Majors






DIY Records MCA Records Perris Records




Jett Blakk, Pretty Boy Floyd, , Adler's Appetite, Alice Cooper, LA Guns, The Newlydeads




Pretty Boy Floyd (Since 1995), Adler's Appetite, The Newlydeads




Rock music, Glam metal, Punk rock




Size Really Does Matter, Tonight Belongs to the Young, Porn Stars, Sex Drugs n Rock and Roll, The Devil in Me





Google+

Myspace
Kristy "Krash" Majors (born Chris Maggiore on February 3, 1968 in New York) is an American rock guitarist most famous for playing with the band Pretty Boy Floyd. He also has a solo project which he continues with currently and is the CEO of talent agency Artists Worldwide .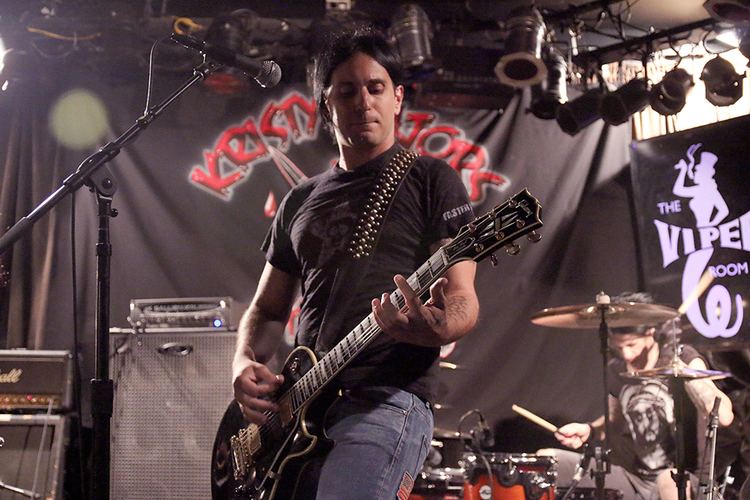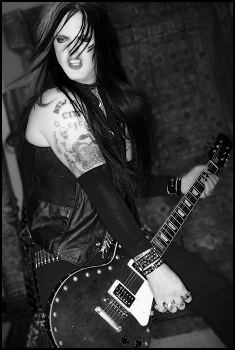 At 16, Majors began performing in various underground clubs in New York. In the mid 80s, the native New Yorker focused his attention on the Left Coast, and relocated to Los Angeles. He then formed Pretty Boy Floyd.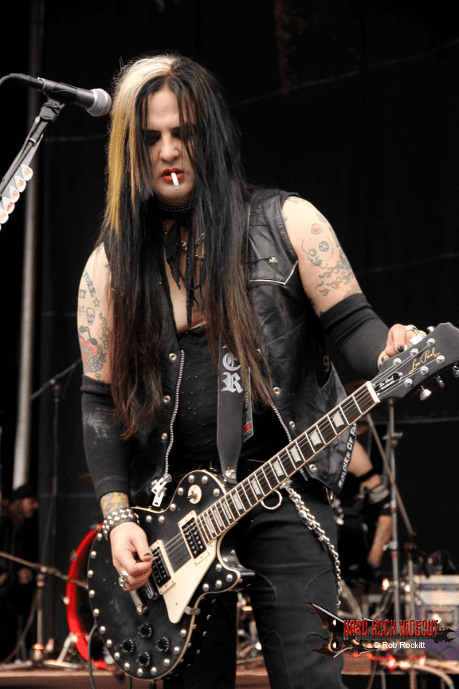 Pretty Boy Floyd signed to MCA records and released their debut album Leather Boyz with Electric Toyz in late 1989. The album became the cornerstone of the band's fame, and went on to sell over half a million copies worldwide.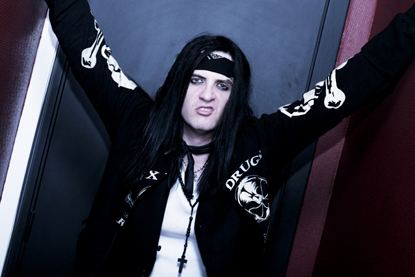 As the musical climate quickly shifted over to grunge, Pretty Boy Floyd and their glamorous counterparts quickly faded into the woodwork while the next series of trends took hold.
In the early 90s Majors worked for Sony records as an A&R man, producing some of their biggest jazz and pop artists including Keiko Matsui, Paul Taylor, Soul Ballet, Dave Koz, Royal Crown Revue, Young Dubliners, Chronic Future and Sprung Monkey.
A few years later he opened up a string of businesses, including Highway to Hell Studios, a state-of-the-art recording facility, and Artists Worldwide booking agency, which currently represents over 60 acts.
Majors spent the first decade of the new millennium writing for several TV shows, commercials and movie soundtracks like Shocker, Switch, Agent Cody Banks, Karate Kid, The Hills, Pacific Heights, Chevrolet, Cadillac, Kawasaki and Suzuki to name just a few.
In 2007, he released his first solo album, Sex Drugs n Rock n Roll. In , 2014 he released the thrill kills CD.
Leather Boyz with Electric Toyz – (1989) US #99
A Tale of Sex, Designer Drugs, and the Death of Rock N Roll – (1998)
Porn Stars – (1998)
Live at the Pretty Ugly Club – (2001)
Dirty Glam - (2007)
Glam as Fuck" (2009)
Tonight Belongs to the Young – (2013)
Kiss of Death - (2014)
The Devil in Me – (2002)
Goodbye Rock-N-Roller - (2003)
Sex, Drugs & Rock N Roll – (2007)
Kristy Majors & The Thrill Kills - (2014)
She's Not Coming Home
Everybody Needs a Hero
Some Kind of Voodoo
Your Momma Won't Know
Junkie Girl
Hands Off My Radio
We've Got Rock 'n' Roll
Shy Diane
Fuck the Rock
2Heads2Faces
Wild Rule The Night
Sip Domniac
SEX DRUGS 'N' ROCK N ROLL
WASTED IN AMERICA
Department of Youth
Million Miles Away
KIDS ON DOPE
ZERO SUPERSTAR
DOWN TO ONE
A-OK
Christmas
Rock City On the Radio
Don't Go Baby
Don' Keep Me Waiting
Pyschotherapy
Love Me Hate Me
Somebody Save Me
Set the Night on Fire
LIVE WITHOUT YOU
TERRIBLE NEWS
Leather Boyz
Good Girl Gone Bad

Kristy Majors Wikipedia