Occupation

Actress




Siblings

Lisa Alfonso




Role

Actress




Name

Kristian Alfonso




Years active

1981–present








Full Name

Kristian-Joy Alfonso




Born

September 5, 1963 (age 60) (

1963-09-05

) Brockton, Massachusetts, U.S.


Website

http://www.kristianonline.com/


Spouse

Danny Daggenhurst (m. 2001), Simon Macauley (m. 1987–1991)




Children

Gino Macauley, Jack Daggenhurst




Parents

Gino Alfonso, Joanne Alfonso




Movies and TV shows

Days of Our Lives, Joshua Tree, Falcon Crest, Day of Redemption, In the Kingdom of the Blind


Similar People

Peter Reckell, Deidre Hall, Lauren Koslow, Alison Sweeney, Drake Hogestyn


Profiles




Twitter

Facebook
Kristian alfonso on believing
Kristian-Joy Alfonso (born September 5, 1963) is an American actress, former figure skater and fashion model. She is best known for playing Hope Williams Brady, which she has played since 1983 on the NBC dramatic serial Days of Our Lives.
Contents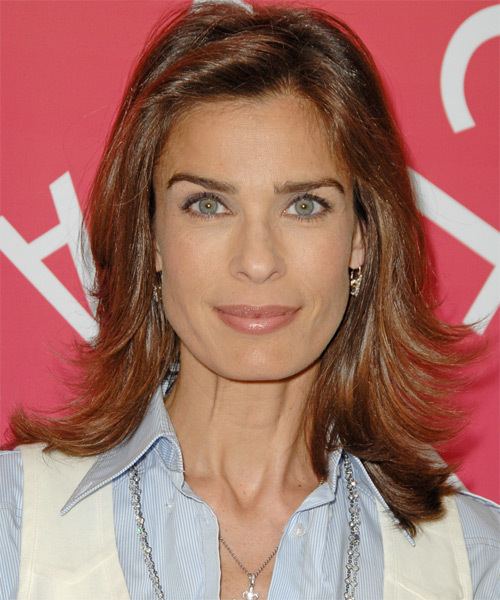 Kristian Alfonso dol1 26 ,27, 28 smoking holder
Early career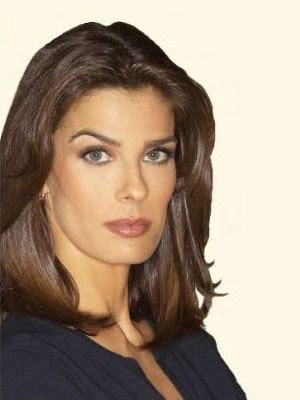 She began her career as a figure skater and gold medal champion at the Junior Olympic Figure Skating Championships. At the age of 13, a tobogganing accident ended her skating career and Alfonso began modeling. By the time she was 15 she had appeared on the cover of over 30 magazines, including Vogue and Harper's Bazaar. She was first seen on TV playing opposite Rock Hudson in the TV movie The Starmaker in 1981.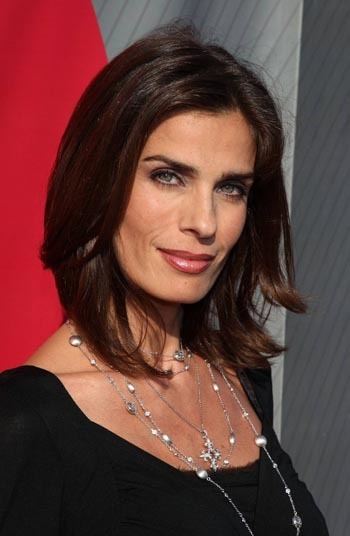 Her career took off in April 1983 when she started playing Hope Williams on the soap opera Days of Our Lives. During that time, her character fell in love with, and married, Bo Brady (Peter Reckell).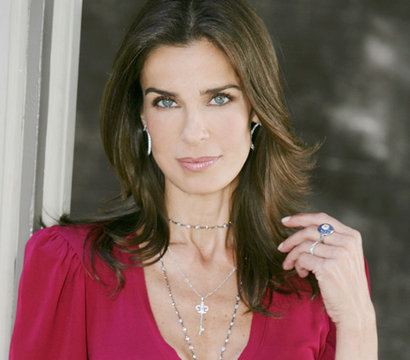 Alfonso left the show in April 1987 for a two-year stint on the night time soap opera Falcon Crest as Pilar Ortega for its last two seasons. She returned to Days briefly from April to July 1990; this return culminated in the entire town of Salem believing that Hope had died. In 1993 she starred alongside Dolph Lundgren in the film Joshua Tree (1993 film) in which she played a cop abducted by an innocent convict on the run.
Return to Days of our Lives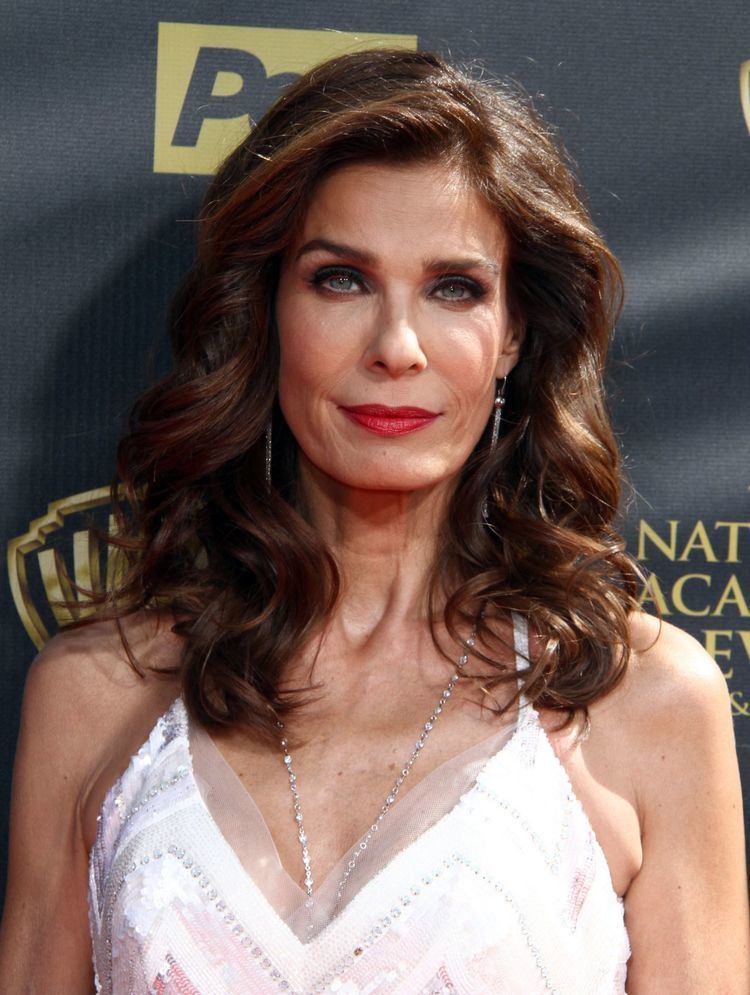 She returned to the show for a third time in May 1994 as "Gina," an amnesiac who looked a lot like Hope. She ended up being Hope, but not before a drawn-out storyline involving evil Stefano DiMera (Joseph Mascolo) brainwashing Hope into believing she was Princess Gina Von Amberg. In 2015 Hope, a prominent detective in the Salem Police Department, was the one to finally kill the evil Stefano Dimera, now elderly and in a wheelchair, by shooting him in cold blood in his own study at the Dimera mansion. She, and Detective Raphael "Rafe" Hernandez hid his body in a condemned building. Stefano has appeared several times as a Ghost as the actor Joseph Mascolo has retired. This will have repercussions that will weigh heavily on Hope Brady's conscience in the years to come.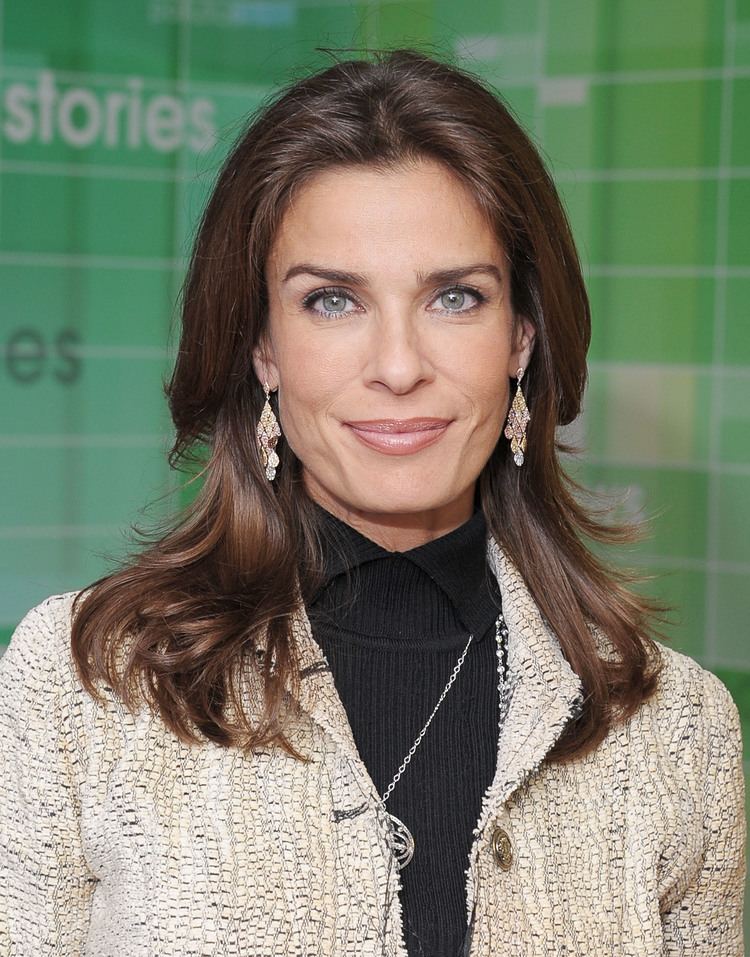 She also played in Season 6 of Friends in an episode titled "The One That Could Have Been, Part 1" as Hope Brady from Days of Our Lives. Alfonso gained her start with the talent show TALENT AMERICA held in NYNY. From there she was picked up by a modeling agency in New York. She later was a frequent Judge for the competition. She was in her very early teens at this time and considered a face model for the agency. Career ups and downs lead her back to a more permanent position with Days of Our Lives, where she has recently re-signed for two more years.
Other credits
Alfonso's other film and television credits include Army of One, aka Joshua Tree, MacGyver, Blindfold: Acts of Obsession, Full House, Burke's Law, Murder, She Wrote, Melrose Place, Baywatch, Amazing Stories, Love Stories, and Who's The Boss?.
Personal life
Alfonso was married to Simon Macauley from 1987 to 1991. They have a son, Gino William (born October 1990). She married Danny Daggenhurst on October 6, 2001. The couple has two children, Jack (born July 18, 2002), and Spartan (her stepson).
Other
In November 2006, Kristian Alfonso created her own jewelry line called Hope Faith Miracles. She has appeared on QVC and runs her jewelry website, which contains all of her designs.
Filmography
Actress
1983
Days of Our Lives (TV Series)
as
Hope Brady / Hope Williams / Hope Williams Brady / ...
2022
Days of Our Lives: Beyond Salem (TV Mini Series)
as
Hope Williams Brady / Hope Brady
- Second Chances (2022) - Hope Brady
- Extra Life (2022) - Hope Williams Brady
- A Gala and a Wedding (2022) - Hope Williams Brady
- Three Prisms (2022) - Hope Williams Brady
- Reunion (2022) - Hope Williams Brady
2021
V.C. Andrews' Landry Family (TV Series)
as
Gladys
- V.C. Andrews' Hidden Jewel (2021) - Gladys
- V.C. Andrews' All That Glitters (2021) - Gladys
2021
The Chronicle Mysteries (TV Mini Series)
as
Sheriff Williams
- Helped to Death (2021) - Sheriff Williams
2019
Cool Cat's Crazy Dream (Video short)
as
Dream World Kristian
2009
30 Rock (TV Series)
as
Hope Brady
- Dealbreakers Talk Show #0001 (2009) - Hope Brady
2004
Day of Redemption
as
Mary Everly
2003
Secret Lives (TV Series)
as
Host
2000
Days of Our Lives' 35th Anniversary (TV Movie)
as
Hope Williams Brady
2000
Friends (TV Series)
as
Hope Brady
- The One That Could Have Been (2000) - Hope Brady
1997
steve.oedekerk.com (TV Movie)
as
Lisa
1997
What Happened to Bobby Earl? (TV Movie)
as
Chelsea Coals
1995
In the Kingdom of the Blind, the Man with One Eye Is King
as
Jeanna
1994
Blindfold: Acts of Obsession (TV Movie)
as
Chris Madigan
1993
Melrose Place (TV Series)
as
Lauren Ethridge
- Devil with the G-String On (1994) - Lauren Ethridge
- Imperfect Strangers (1994) - Lauren Ethridge
- In Bed with the Enemy (1994) - Lauren Ethridge
- Under the Mistletoe (1993) - Lauren Ethridge
- Duet for One (1993) - Lauren Ethridge
- Cold Turkey (1993) - Lauren Ethridge
- Collision Course (1993) - Lauren Ethridge
1994
Burke's Law (TV Series)
as
Susan Bell
- Who Killed the Legal Eagle? (1994) - Susan Bell
1993
Baywatch (TV Series)
as
Debra Harris
- Tentacles: Part 2 (1993) - Debra Harris
- Tentacles: Part 1 (1993) - Debra Harris
1993
Joshua Tree
as
Rita Marek
1988
Falcon Crest (TV Series)
as
Pilar Cumson / Pilar Ortega
- Home Again (1990) - Pilar Cumson
- Danny's Song (1990) - Pilar Cumson
- The Return (1990) - Pilar Cumson
- Crimes of the Past (1990) - Pilar Cumson
- Dark Streets (1990) - Pilar Cumson
- Vigil (1990) - Pilar Cumson
- Walking Money (1990) - Pilar Cumson
- Finding Lauren (1990) - Pilar Cumson
- Brotherly Love (1990) - Pilar Cumson
- Four Women (1990) - Pilar Cumson
- Madness Descending (1990) - Pilar Cumson
- Time Bomb (1990) - Pilar Cumson
- Danny (1989) - Pilar Cumson
- Merry Christmas, Charley (1989) - Pilar Cumson
- Luck Wave (1989) - Pilar Cumson
- Doctor Dollars (1989) - Pilar Cumson
- God of the Grape (1989) - Pilar Cumson
- Soul Sacrifice (1989) - Pilar Cumson
- Payback (1989) - Pilar Cumson
- Flesh & Blood (1989) - Pilar Cumson
- Charley (1989) - Pilar Cumson
- The Price of Freedom (1989) - Pilar Cumson
- Decline and Fall (1989) - Pilar Cumson
- The Last Laugh (1989) - Pilar Cumson
- Ties That Bind (1989) - Pilar Cumson
- Grand Delusions (1989) - Pilar Cumson
- Enquiring Minds (1989) - Pilar Cumson
- Resurrection (1989) - Pilar Cumson
- Missing Links (1989) - Pilar Cumson
- The Vigil (1989) - Pilar Cumson
- Uneasy Allies (1989) - Pilar Ortega
- Dinner at Eight (1989) - Pilar Ortega
- And Baby Makes Three (1989) - Pilar Ortega
- True Confessions (1989) - Pilar Ortega
- There Goes the Bride (1989) - Pilar Ortega
- Suspicion (1989) - Pilar Ortega
- Solomon's Choice (1989) - Pilar Ortega
- Life with Father (1988) - Pilar Ortega
- Liars Anonymous (1988) - Pilar Ortega
- Tuscany Venus (1988) - Pilar Ortega
- Jeopardy (1988) - Pilar Ortega
- Dust to Dust (1988) - Pilar Ortega
- Farewell My Lovelies (1988) - Pilar Ortega
- Changing Times (1988) - Pilar Ortega
1988
Full House (TV Series)
as
Judge / Robin Winslow
- Star Search (1989) - Judge (uncredited)
- Half a Love Story (1988) - Robin Winslow
1988
MacGyver (TV Series)
as
Deborah
- Unfinished Business (1989) - Deborah
- The Negotiator (1988) - Deborah
1988
Out of Time (TV Movie)
as
Cassandra Barber
1988
Murder, She Wrote (TV Series)
as
Michele Gambini
- A Very Good Year for Murder (1988) - Michele Gambini
1987
Who's the Boss? (TV Series)
as
Frankie
- Frankie and Tony Are Lovers (1987) - Frankie
1985
Amazing Stories (TV Series)
- Remote Control Man (1985)
1981
The Star Maker (TV Movie)
as
Kelly Blake
Thanks
2019
Cool Cat's Crazy Dream (Video short) (special thanks)
Self
-
World by TheTail: The Bill Hayes Story (Documentary)
2020
Entertainment Tonight (TV Series)
as
Self
- Episode #41.257 (2022) - Self
- Episode #39.268 (2020) - Self
2014
The 83rd Annual Hollywood Christmas Parade (TV Special)
as
Self
2014
The 41st Annual Daytime Emmy Awards (TV Special)
as
Self
2013
SoapBox with Lilly and Martha (TV Series)
as
Guest
2013
The Talk (TV Series)
as
Self
- Episode #3.182 (2013) - Self
2012
The Jeff Probst Show (TV Series)
as
Self
- The Drama Behind the Drama: 'Days of Our Lives' Sexiest Stars Tell All (2012) - Self
2012
We Love Soaps TV (TV Series)
as
Self - Guest
- Mohegan Sun: Part #1 (2012) - Self - Guest
2012
The 39th Annual Daytime Emmy Awards (TV Special)
as
Self
2011
80th Annual Hollywood Christmas Parade (TV Special)
as
Self
2011
The 38th Annual Daytime Emmy Awards (TV Special)
as
Self
2011
The Wendy Williams Show (TV Series)
as
Self
- Episode dated 28 February 2011 (2011) - Self
2010
Private Chefs of Beverly Hills (TV Series)
as
Self
- Who's the Boss? (2010) - Self
2009
Macy's Thanksgiving Day Parade (TV Special)
as
Self
2009
Live from the Red Carpet: The 36th Annual Daytime Emmy Awards (TV Special)
as
Self
2009
The Bonnie Hunt Show (TV Series)
as
Self
- Episode dated 9 February 2009 (2009) - Self
2006
The 33rd Annual Daytime Emmy Awards (TV Special)
as
Self
2006
Anything to Win (TV Series documentary)
as
Self
- Days of Our Lives: The Rating Wars (2006) - Self
2005
SoapTalk (TV Series)
as
Self
- Episode dated 30 March 2006 (2006) - Self
- Episode dated 7 November 2005 (2005) - Self
2005
Mississippi Rising (TV Movie documentary)
as
Self
2005
The 32nd Annual Daytime Emmy Awards (TV Special)
as
Self - Presenter
2004
The 31st Annual Daytime Emmy Awards (TV Special)
as
Self
2003
The Wayne Brady Show (TV Series)
as
Self
- Episode #2.10 (2003) - Self
2003
Miss USA (TV Special)
as
Self - Celebrity Judge
2003
The 29th Annual People's Choice Awards (TV Special)
as
Self
2001
Days of Our Lives' Christmas (TV Special)
as
Self / Hope Williams Brady
2001
5th Annual Prism Awards (TV Special)
as
Self - Presenter
2000
The Rosie O'Donnell Show (TV Series)
as
Self
- Episode dated 20 June 2000 (2000) - Self
1999
The 15th Annual Soap Opera Digest Awards (TV Special)
as
Self
1997
Macy's Thanksgiving Day Parade (TV Special)
as
Self
1997
The 23rd Annual People's Choice Awards (TV Special)
as
Self
1995
1995 Miss North America Pageant (TV Special)
as
Self - Judge
1995
The 11th Annual Soap Opera Digest Awards (TV Special documentary)
as
Self - Presenter
1994
50 Years of Soaps: An All-Star Celebration (TV Movie)
as
Self
1991
Love Stories (TV Series)
as
Self - Host (1991-1992)
1991
The Chuck Woolery Show (TV Series)
as
Self
- Episode #1.31 (1991) - Self
1990
The Arsenio Hall Show (TV Series)
as
Self
- Episode dated 23 April 1990 (1990) - Self
1990
The 47th Annual Golden Globe Awards 1990 (TV Special)
as
Self - Presenter
1989
5th Annual Soap Opera Awards (TV Special)
as
Self
1989
Circus of the Stars #14 (TV Special documentary)
as
Self - Performer
1988
Battle of the Network Stars XIX (TV Special)
as
Self - CBS Team
1987
The New Hollywood Squares (TV Series)
as
Self - Panelist
- Episode dated 7 December 1987 (1987) - Self - Panelist
1987
The Late Show (TV Series)
as
Self
- Episode dated 28 October 1987 (1987) - Self
1987
Dance Fever (TV Series)
as
Self
- Tom Poston, Ilene Graf, Kristian Alfonso (1987) - Self
1985
Hour Magazine (TV Series)
as
Self
- Episode dated 23 July 1986 (1986) - Self
- Episode dated 7 May 1985 (1985) - Self
1986
Star's Table (TV Series)
as
Self
- Episode #1.10 (1986) - Self
1982
The Merv Griffin Show (TV Series)
as
Self
- Episode dated 28 February 1986 (1986) - Self
- Episode dated 26 July 1985 (1985) - Self
- Episode dated 15 February 1985 (1985) - Self
- Episode dated 23 July 1984 (1984) - Self
- Episode dated 14 May 1982 (1982) - Self
1985
Jerry Lewis MDA Labor Day Telethon (TV Series)
as
Self
- The 1985 Jerry Lewis MDA Labor Day Telethon (1985) - Self
1985
The 12th Annual Daytime Emmy Awards (TV Special)
as
Self - Nominee
Archive Footage
2020
Entertainment Tonight (TV Series)
as
Self
- Episode #41.258 (2022) - Self
- Episode #39.276 (2020) - Self
2007
Days of Our Lives (TV Series)
as
Hope Brady
- Episode #1.10706 (2007) - Hope Brady
References
Kristian Alfonso Wikipedia
(Text) CC BY-SA