Kristi Angus (born August 21, 1971 in Kelowna, British Columbia) is a Canadian actress who has appeared as a guest star in episodic roles in TV series, such as The Twilight Zone, Earth: Final Conflict, Total Recall 2070 or Instant Star. Angus has also played supporting roles in feature films such as Jason X and White Chicks and also appeared in the TV series KidZone as herself in 2000.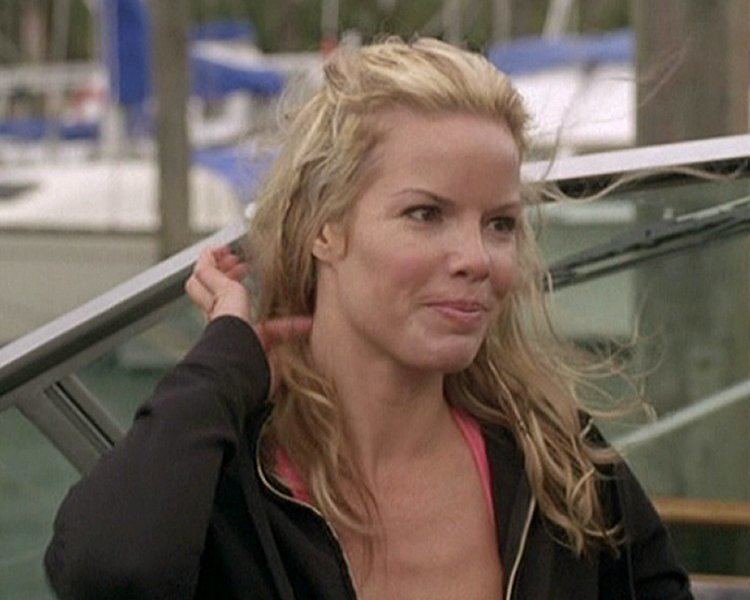 Angus has also appeared in several commercials, including spots for Mars candy bars and Orbit chewing gum. She has gained popularity for her portrayal as the angry girlfriend in the comical Orbit gum for strong teeth commercial, in which she destroys her boyfriend's property with her teeth.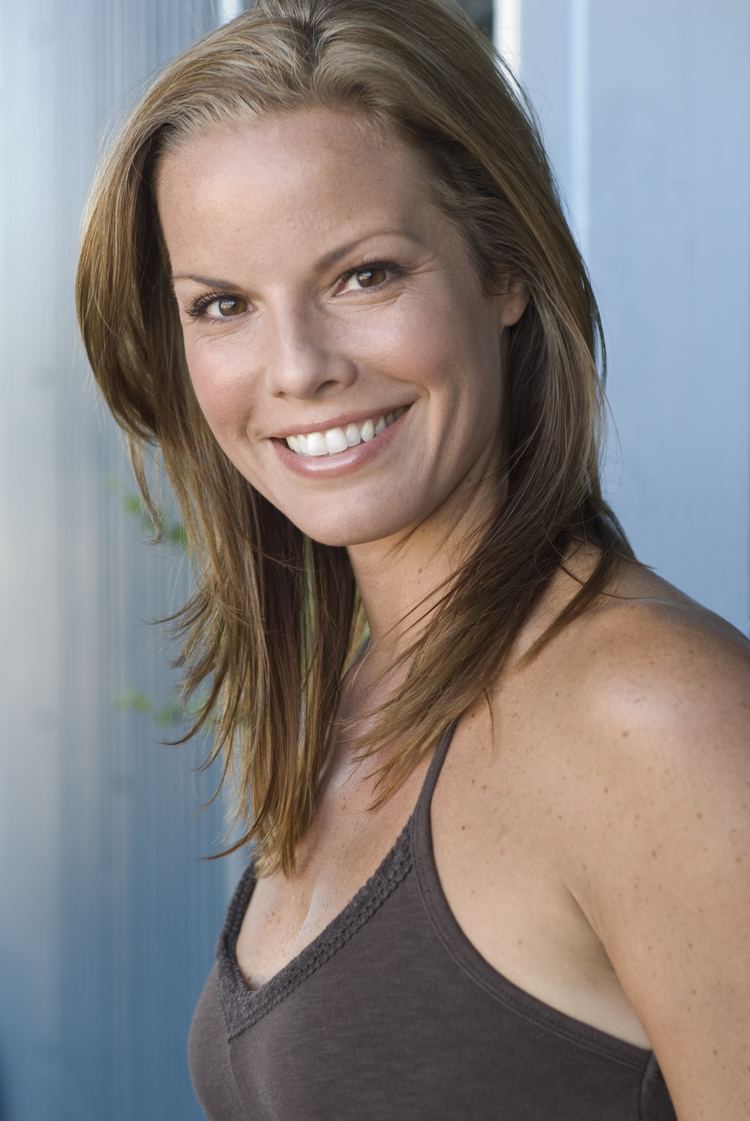 Angus is involved with the comedy troupes Face Full of Theatre and The Chesterfields appearing in many projects including Sketch With Kevin MacDonald and The Flaws of Attraction.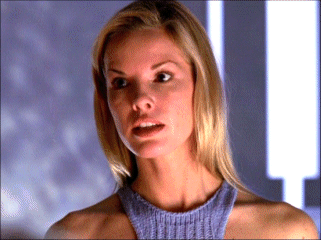 Angus appeared in TV movies When Love Is Not Enough: The Lois Wilson Story and Harriet the Spy in 2010. Angus recently had guest star roles on the TV shows Mayday, Living in Your Car, Lost Girl, the Syfy show Warehouse 13, the comedy series Good Dog, Really Me and King. She will appear in the 2nd season of XIII: The Series as Mischa Martin.
Films, TV movies and TV series:
The Commish (episodes Adventures in the Skin Trade: Part 1 & 2) (1992) (TV series) as Lisa McKellar
Strange Luck (episode Blinded by the Son) (1996) (TV series) as Clerk
Millennium (episode "Force Majeure") (1997) (TV series) as Lauren/Carlin
The City (episode Town Without Pity) (1999) (TV series) as Woman at Bar
Total Recall 2070 (episode Paranoid) (1999) (TV series) as Spokeswoman
Relic Hunter (episode Diamond in the Rough) (1999) (TV series) as Bambi
Jonovision (1999) (TV series) as Various Characters
Earth: Final Conflict (episode Defectors) (1999) (TV series) as Controller
KidZone (2000) (TV series) as Herself
Jill Rips (2000) as Frances
Code Name Phoenix (2000) as Susan
A Tale of Two Bunnies (2000) as Denise Smith
Who Killed Atlanta's Children? (2000) as Deputy Registrar
Earth: Final Conflict (episode First Breath) (2000) (TV series) as Taelon
The Zack Files (episode Photo Double) (2001) (TV series) as Kelly
Laughter on the 23rd Floor (2001) as Darlene Drew
The Safety of Objects (2001) as Z-100 Employee
Harvard Man (2001) as Bartender
Jason X (2001) as Adrienne
One for the Money (2002) as Sexy Woman
Tracker (episode Native Son) (2002) (TV series) as Female Customer
Doc (episode My Secret Identity) (2002) (TV series) as Trudy
Body & Soul (episode Letting Go) (2002) (TV series) as Naomi
A Screwball Homicide (unaired TV pilot) (2003) as Riley
Andromeda (episode The Right Horse) (2003) (TV series) as Lt. Lyra
The Twilight Zone (episode "The Monsters Are on Maple Street) (2003) (TV series) as Holly
Connie and Carla (2004) as Woman in Crowd
White Chicks (2004) as Wheelchair Girl
The Mountain (episode Great Expectations) (2005) (TV series) as Yoga Lady
The Long Weekend (2005) as Attractive Woman #2
Edison (2005) as Tour Guide (uncredited)
Three Moons Over Milford (episode Unaired Pilot) (2006) (TV series) as Ex-Wife
Sketch with Kevin McDonald (2006) as Various Characters (as Face Full of Theatre)
The Pink Panther (2006) as Mysterious Woman
Kraken: Tentacles of the Deep (2006) as Jenny
Mayday (episode Fog of War) (2007) (TV series) as Technical Sergeant Kelly
ReGenesis (episode Hep Burn and Melinkov) (2008) (TV series) as Megan
Instant Star (episode Your Time Is Gonna Come) (2008) (TV series) as Cassandra
Harriet the Spy: Blog Wars (2010) as Tiffany St. John
Mayday (episode Beach Crash) (2010) (TV series) as Captain Michele Marks
When Love Is Not Enough: The Lois Wilson Story (2010) as Anne Bingham
Living in Your Car (episode Chapter Three) (2010) (TV series) as Neil's Secretary Sandy
Lost Girl (episode ArachnoFaebia) (2010) (TV series) as Cheryl
Warehouse 13 (episode Secret Santa) (2010) (TV series) as Lila
Good Dog (episode The Hockey Player's Wife) (2011) (TV series) as Anita
Triple A (2011) as Doris
Almost Heroes (episode Terry and Peter vs. Girls) (2011) (TV series) as Hot Lady
Really Me (episode Jealous of My Relish) (2011) (TV series) as Cindi Cornsack
Suits (episode Inside Track) (2011) (TV series) as Concierge
King (episode Freddy Boise) (2012) (TV series) as Nurse Trudy
XIII: The Series (10 episodes) (2012) (TV series) as Mischa Martin
Orphan Black (2013) as Charity
Between (2016) as Lab Technician S2E6 (one episode)