Height

1.78 m (5 ft 10 in)




Hair color

Brown





Eye color

Brown




Name

Kristhielee Caride






Full Name

Kristhielee Yinaira Caride Santiago




Born

July 8, 1991 (age 24) Bayamon, Puerto Rico (

1991-07-08

)


Title(s)

Miss Dorado Universe 2014 Miss Isabela Universe 2016 Miss Universe Puerto Rico 2016




Major competition(s)

Miss Universe Puerto Rico 2014 (Top 16) Miss Universe Puerto Rico 2016 (Winner) (Best Body Award) Miss Universe 2016 (TBA)
Miss puerto rico universe 2016 es kristhielee caride performance completo
Kristhielee Yinaira Caride Santiago also known as Kristhielee Caride (born 8 July 1991 in Bayamón) is a Puerto Rican actress, model and beauty pageant titleholder who won the title of Miss Puerto Rico Universe 2016.
Contents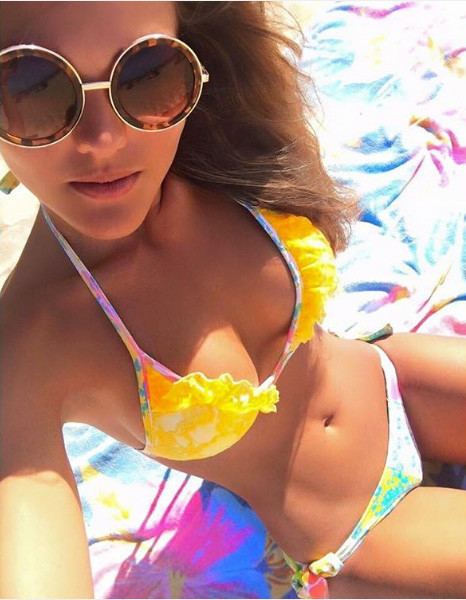 Caride was appointed to represent Puerto Rico at Miss Universe 2016, until she was dethroned from the title. The decision was effective on 17 March 2016 by the Miss Universe Puerto Rico Organization. Caride challenged the decision in the Puerto Rico court, which ruled against her on 13 September 2016.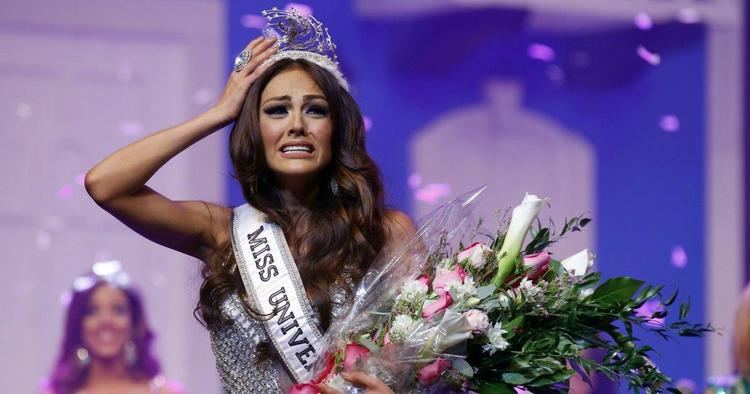 Miss puerto rico 2016 kristhielee caride
Career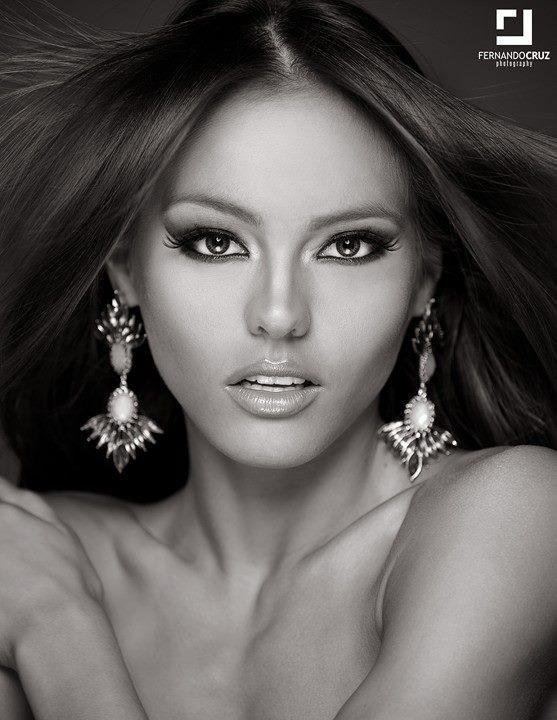 Caride earned a bachelor's degree from the University of Puerto Rico (Río Piedras Campus) majoring in Theater Education and Drama.
Miss Universe Puerto Rico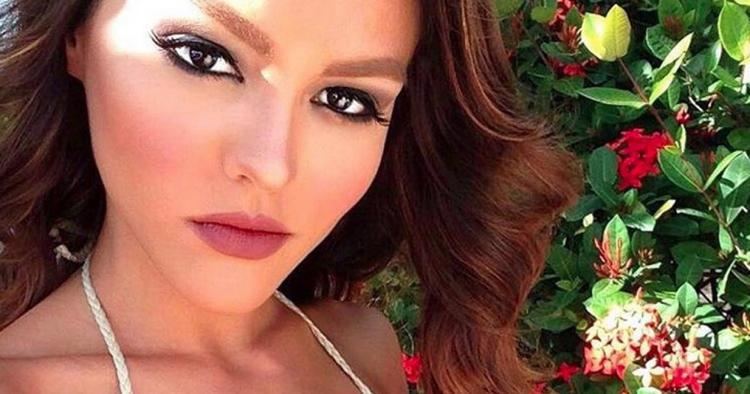 Kristhielee competed in the Miss Universe Puerto Rico 2014 pageant representing the municipality of Dorado where she earned a placement as one of the Top 16 finalist. Caride later competed in Miss Universe Puerto Rico 2016 representing the municipality of Isabela where she won the pageant.
Dethronement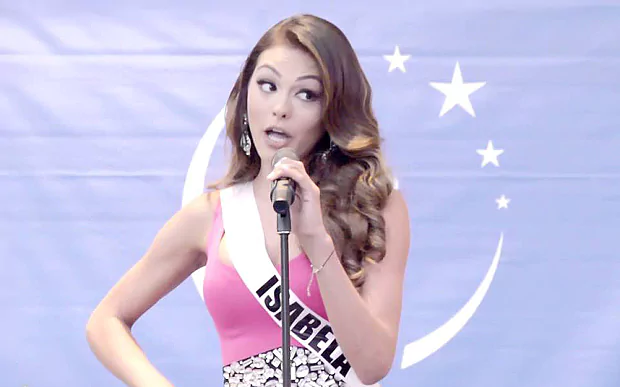 On 17 March 2016, Desiree Lowry announced on national television that Caride had been stripped of her title after a controversial interview between Caride and Venezuelan entertainment reporter Patricia Vargas. According to the Miss Universe Puerto Rico Organization, the reason of her dismissal is that she was both rude and arrogant to a journalist during a televised interview, refusing to participate in camera.
Caride later wrote a public letter apologizing to the journalist and explained to the organization she had been going through a personal problems and was having a diificulf day. Accordingly, Lowry and the organization's franchise owner Luisito Vigoreaux released a press conference that Caride was no longer fulfilling her contractual obligations as Miss Universe Puerto Rico 2016 by missing multiple public appearances scheduled by the organization for varying reasons. As a result, Caride was subsequently replaced by Miss Universe Puerto Rico 2016 1st Runner-Up Brenda Jiménez Azaria of Aguadilla to represent at Miss Universe 2016.
On 6 May 2016, the judge at the court tribunal granted the case to move forward but did not immediately reinstate the crown to Caride. On 7 July 2016, various reports in Puerto Rican mainstream media claim a urinalysis report of alleged illegal drug abuse via Cannabis by Caride, which were consequently denied by a tribunal Bayamon judge Francisco Rebollo Casalduc to be admissible evidence on 9 July 2016. Accordingly, Caride's legal representative on Twitter publicly stated that any release of Caride's medical records without her consent is illegally violating privacy laws in accordance to the Health Insurance Portability and Accountability Act.
A secondary publicly televised hearing took place on 21 July 2016, with the submission of evidences from each party, which bore no resolution. A third court hearing is scheduled for 15–19 August 2016 for extended deliberations. In the meantime, the presiding judge granted minimal trainings to Caride that were part of the original prizes, earned with the title, to be provided by the Miss Universe Puerto Rico Organization until the final resolution of the case. On 13 September 2016, the Puerto Rico court announced its decision ruling against Caride and her claim to the crown and title.
References
Kristhielee Caride Wikipedia
(Text) CC BY-SA