India




R. Shankar Memorial Arts and Science College




Malayalam, English




Kerala




Kozhikode



Koyilandy (or Quilandy/Quilandi) is a taluk and a Municipality town in the Kozhikode district in the North Malabar region, state of Kerala. This town is between Kozhikode and Vatakara (Badagara) and is on NH 66 (previously NH 17). It is sometimes identified with Tyndis in Periplus of the Erythraean Sea. The freedom fighter K. Kelappan was born in a nearby village, Muchukunnu.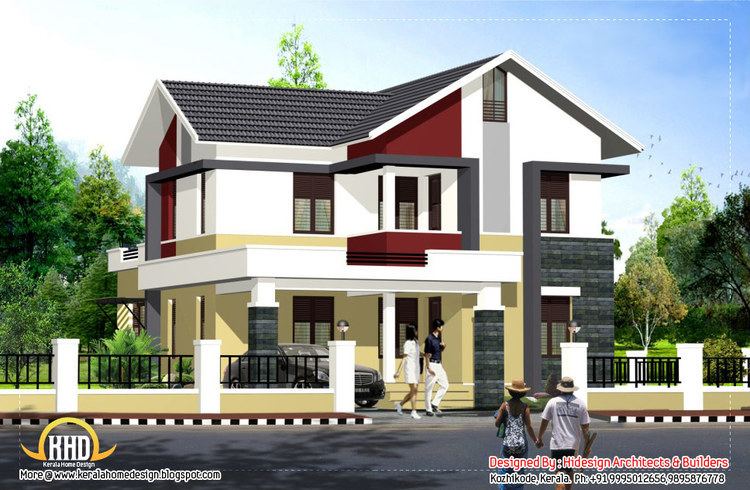 Koyilandy is located at 11.43°N 75.70°E? / 11.43; 75.70. It has an average elevation of 2 m (6.6 ft).
Economy of Koyilandy revolves around fishing, local businesses and remittance from Gulf.
Sree Pisharikavu temple, Kollam
Sree sakthan kulangara bhagavathi ksetram
Kollam Parappally Makham (Muslim Dargah) of Thameemul Ansari (R) and the other predecessors of Prophet Muhammed (S,A)-2.5 km from Koyilandy Railway Station
Viyyur (Kakkulam) Paddy fields
Viyyur Vishnu Temple, Viyyur
Kappad Beach
Kakkayam Dam
Peruvannamuzhi Dam
Velliyamkallu
Parappalli Beach
Thoovappara Beach
Palakkulam beach
Urupuniya kavu temple
Moodadi vishnu temple
naduvathur siva temple
kollam chira
poilkave sree durga devi temple
Panthalayini Sri Aghora Shiva Temple
Cheriyamangad Kottayil Shree Durga Bhagavathy Temple
Kothamangalam Sri Vishnu Temple
Melur Siva Temple
Oravingal Bhagavathy Temple
Manakulangara Bhagavathy Temple
Korayangad Sree Bhagavathi Temple(Puthiyatheru)
Korayangad Sree Ganapathi Temple (Puthiyatheru)
Korayangad Sree Ganapathi Temple (Pazhayatheru)
Maramuttam Sree Ganapathi Temple
Payattuvalappil Sree Devi Temple
Sri Ayyappa Temple Kothamangalam
Sree Ramakrishna Mutt
Pulimuttu (Easy Access to Fishing Boats to Shore)
Sree kidarathil thalachillon devi temple kanayankode
Thalachilion Temple Kanayankode
Koyilandy Wikipedia
(,)http://1.bp.blogspot.com/-6INFLhlqV04/T31rYNZNP_I/AAAAAAAANJU/cETR55Z3mKg/s1600/contemporary-style-home.jpg(,)http://4.bp.blogspot.com/-2ot4UG7XOuU/T3_Voo1ARjI/AAAAAAAANKM/78cMn-aygvA/s1600/sloping-roof-contemporary.jpg(,)http://www.hdiphonewallpapers.com/uploads/image/BBB/Thailand%2520scenery%2520landscape%2520640.jpg(,)http://i.ytimg.com/vi/Z0CcD-zdj44/0.jpg(,)http://i.ytimg.com/vi/HE81i7x9hfg/0.jpg(,)http://www.arafathassociates.com/images/proj/Residential/Project%2520at%2520%2520koyilandy.jpg(,)http://i.ytimg.com/vi/3MMrynbvjeQ/0.jpg(,)http://i.ytimg.com/vi/cJk9AsL0cWE/0.jpg(,)http://i.ytimg.com/vi/B6HpazgBpXs/0.jpg(,)http://i.ytimg.com/vi/fYeGShSvV4I/0.jpg(,)http://www.keralarealestate.com/files/property_photos/5554394279.jpg(,)http://i3.ytimg.com/vi/zkpgiN-OYs0/0.jpg(,)http://www.keralarealestate.com/files/property_photos/8851170022.jpg(,)http://i.ytimg.com/vi/dS9v1Em5nxo/0.jpg(,)http://i.ytimg.com/vi/dHjAfKwhlgc/0.jpg(,)http://www.morfurn.com/images/morfurn/thumbnail/2013/06/kerala-home-design-1.jpg
(,)http://www.parkresidencykoyilandy.com/img/slider/accordion/img/5.jpg(,)http://www.parkresidencykoyilandy.com/img/slider/accordion/img/4.jpg(,)http://media-cdn.tripadvisor.com/media/photo-s/03/b2/d0/04/7-seas-multi-cuisine.jpg(,)http://www.koyilandyinfo.com/royalsenate/img/home.jpg(,)http://www.parkresidencykoyilandy.com/img/gallery/classic/1/page1/fullsize/88ghostcrea.jpg(,)http://www.koyilandyinfo.com/centurybakery/img/home.jpg(,)https://redscarabtravelandmedia.files.wordpress.com/2012/10/semiyan-biryani_anurag-mallick.jpg(,)http://www.koyilandyinfo.com/img/slider/accordion/img/3.jpg(,)http://media-cdn.tripadvisor.com/media/photo-s/02/d8/85/6a/mammas-kitchen.jpg(,)http://farm9.staticflickr.com/8297/8010345850_eb3d9e3b87_b.jpg(,)http://www.koyilandyinfo.com/centurybakery/img/contact-us.jpg(,)http://media-cdn.tripadvisor.com/media/photo-p/02/24/8d/ac/filename-img-3393-copy.jpg(,)http://media-cdn.tripadvisor.com/media/photo-s/02/d8/85/68/mammas-kitchen.jpg