India




Telugu




Andhra Pradesh




West Godavari



Kovvur is a town, municipality and mandal in West Godavari district, in the state of Andhra Pradesh, India. It is situated adjacent to the west bank of the Godavari River. Kovvur is an important town in West Godavari District due to its location on the sacred banks of River Godavari, also well connected by Rail, Road NH 5.Kovvur is preferred as retired persons paradise as many retired persons prefer to settle in this as it hosts the ever-pleasant Godavari Ghat.
There are three bridges across the Godavari River linking Kovvur with Rajahmundry. The oldest of these was a railway bridge which is now abandoned, built by Sir Arthur Cotton, which was opened for traffic from August 30, 1900. Subsequently, in 1974, a rail-cum-road bridge was built. In 1995 another exclusive rail bridge was built by the Indian Railways before abandoning the bridge built by Sir Arthur Cotton. The new bridge is the second largest rail bridge in India after the Ganga Rail bridge. There is another road bridge without interfering Rajahmundry under construction, nearing completion by 2015.
There are many small villages surrounding this town, viz., Vadapalli, Thougummi, Pasivedala, Dommeru, Arikirevula, Vemuluru etc.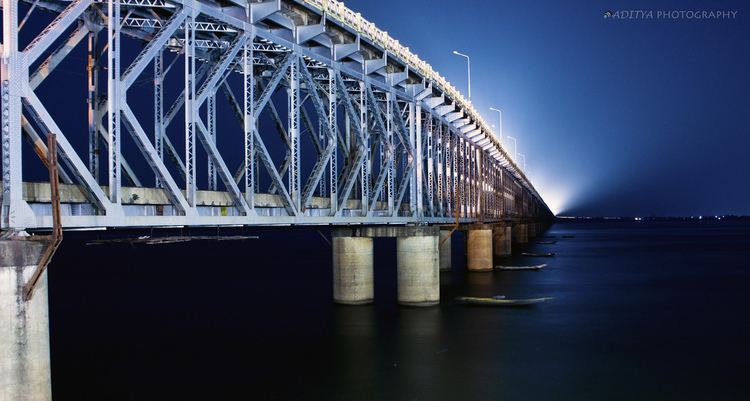 Kovvuru is located at 17.0167°N 81.7333°E? / 17.0167; 81.7333. It has an average elevation of 11 Metres (36 Feet).
Kovvur Wikipedia
(,)https://c1.staticflickr.com/7/6110/6220922602_0d0c2c1215_b.jpg(,)http://farm9.static.flickr.com/8214/8450000555_1f0d0a478d_m.jpg(,)http://farm8.static.flickr.com/7126/6963011082_4d95710d46_m.jpg(,)http://i.ytimg.com/vi/jhWRg0NH9Lw/0.jpg(,)http://i.ytimg.com/vi/1K42dbQfJTI/0.jpg(,)http://i.ytimg.com/vi/zt4MBvuOZA8/0.jpg(,)http://i.ytimg.com/vi/LZAob70JH9s/0.jpg(,)http://i.ytimg.com/vi/gPrxc5YAJSk/0.jpg(,)http://i.ytimg.com/vi/3peoo9qGVYQ/0.jpg(,)http://i1.ytimg.com/vi/Z1fND5viyHo/0.jpg(,)http://i.ytimg.com/vi/vXMLDWeHRYE/0.jpg