India




Tamil




Tamil Nadu




Sivaganga



Kottaiyur is a small city located in the Sivaganga district of the Indian state of Tamil Nadu.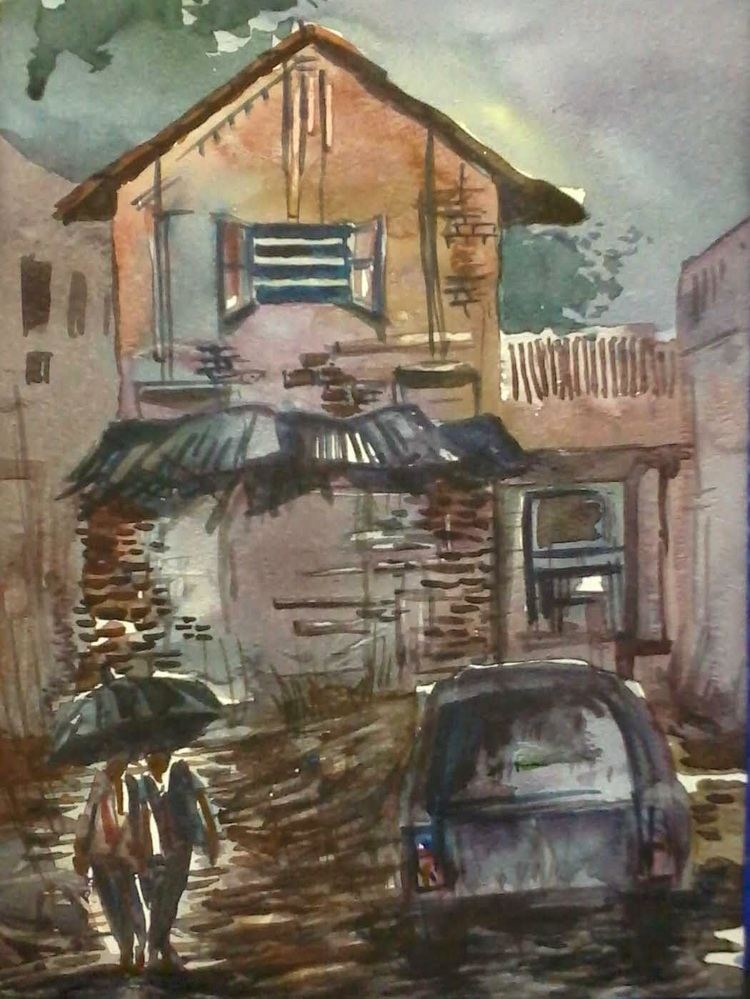 Kottaiyur has an average elevation of 77 metres (253 ft) and is located close to Karaikudi, on the Karaikudi-Trichy Highway near the southern tip of India. The city is close to the small expanse of ocean that separates India from Sri Lanka.
The main festivals celebrated in Kottaiyur are:
Kottaiyur Sevvai. This is the largest festival in the region and is celebrated for 10 days during the month of April on behalf of Sri Kottainachi Amman. During this festival, the Urtchava Moorthy of Sri Kottainachi Amman is taken around the village twice a day as Kaalai Veedhi Ulaa (By men) and Iravu Veedhi Ulaa (In Sakadai by bulls). On the 9th day (which always falls on a Tuesday - In Tamil "Sevvai"), there is a "Ther Thiruvizha" (Chariot festival) in which the Urtchava Moorthy of Sri Kottainachi Amman is taken at night to her Mothers home, called "Kaattu Amman Kovil", and which is located approximately 2 to 3 kilometres (1.2 to 1.9 mi) from Kottaiyur. On the 10th day, during the day, the Amman is brought back to Kottaiyur in the chariot. The festival finishes the night after "Manjal Neer".
Poo Choridhal is another important festival celebrated once a year on behalf of Sri Vinayagar at the Ooranikarai Pillaiyar Temple. During this festival the Urtchava Moorthy of Sri Vinayagar is taken around the Ooranikarai in a flower decorated tricycle (Tamil: poo).
Yeloor Sevvai is a major festival celebrated annually in Kottaiyur along with six other nearby villages (Tamil: yelu oor). During the festival, women from the seven villages bring a madhu - a bunch of tender coconut buds (Tamil: thennam paalai), which are placed in a stainless steel or silver pot filled with paddy rice and milk that has been poured into the peedam in Sri Vainatchi Amman Temple located in Velangudi village 2 to 3 kilometres (1.2 to 1.9 mi) from Kottaiyur.
Kottaiyur Wikipedia
(,)http://3.bp.blogspot.com/-pFUfqvRuIbA/Uo4rz3RNMDI/AAAAAAAAAJo/N8_qk0PgydI/s1600/Photo0363%2Bcopy.jpg(,)http://media-cdn.tripadvisor.com/media/photo-s/02/3c/ef/6d/hotel-landscape.jpg(,)http://mw2.google.com/mw-panoramio/photos/medium/29969485.jpg(,)http://mw2.google.com/mw-panoramio/photos/medium/29968467.jpg(,)http://mw2.google.com/mw-panoramio/photos/medium/99113901.jpg(,)http://mw2.google.com/mw-panoramio/photos/medium/99113655.jpg(,)http://mw2.google.com/mw-panoramio/photos/medium/99113976.jpg(,)http://mw2.google.com/mw-panoramio/photos/medium/57706471.jpg(,)http://mw2.google.com/mw-panoramio/photos/medium/4353120.jpg(,)https://farm4.staticflickr.com/3450/3231553357_51cc6b6f02.jpg(,)http://mw2.google.com/mw-panoramio/photos/medium/25641996.jpg
(,)http://allthecities.com/system/panoramas/pictures/000/905/297/original/original.%3F1380285815(,)http://allthecities.com/system/panoramas/pictures/000/905/296/original/original.%3F1380285814(,)http://photos1.blogger.com/blogger/7528/1478/1600/DSC01853.jpg(,)http://www.karaikudiproperties.com/images/R1_Block_home.jpg(,)http://allthecities.com/system/panoramas/pictures/000/905/301/original/original.%3F1380285820(,)https://gos3.ibcdn.com/madura-resorts-yelagiri-hotel-exterior-28664255g.jpg(,)https://c2.staticflickr.com/4/3401/3232403224_2a1ddd7ed0.jpg(,)http://photos1.blogger.com/blogger/7528/1478/1600/DSC01854.jpg(,)http://edge.ixigo.com/ixi-api/img/515a84f4e4b05d9323642ead_600x315.jpg
(,)https://fbcdn-sphotos-a-a.akamaihd.net/hphotos-ak-prn2/971329_305066259631005_1306171672_n.jpg(,)http://karaikudi.info/blog/wp-content/uploads/2014/02/chettinad.jpg(,)http://pbytes.indiaproperty.com/wp-content/uploads/2014/09/Anekal.jpg(,)http://i.ytimg.com/vi/trjkHX4bE_c/0.jpg(,)http://i.ytimg.com/vi/75mZxovtdtY/0.jpg(,)http://cdn.indiatourism4u.in/images/7192gal3.jpg(,)http://kumbakonamtemples.in/wp-content/uploads/slideshow-gallery/DSC02837.jpg(,)http://im.hunt.in/cg/Thoothukkudi/City-Guide/Sri-Karpaga-Vinayagar-Temple-Chettinad.jpg