India




Tamil Nadu





Badaga, Tamil




The Nilgiris






District Institute of Education and Training, NPA Centenary Politechnic College



Kotagiri is a Panchayat town in The Nilgiris District in the Indian state of Tamil Nadu. Kotagiri is situated at an elevation of around 1,793 m (5,883 ft) above sea level.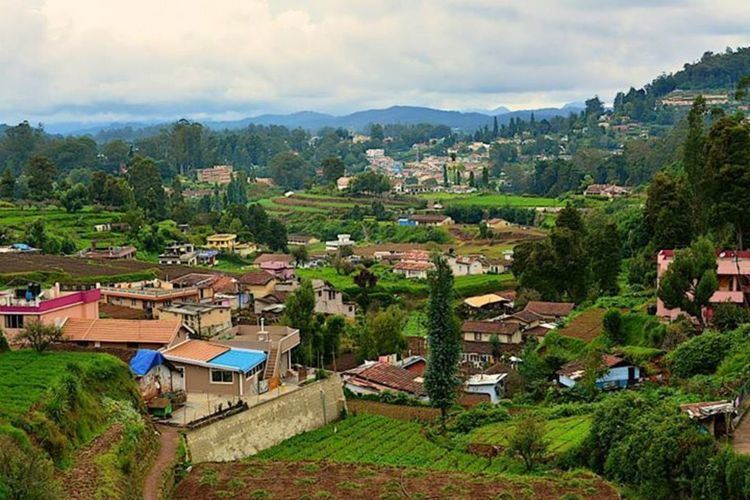 Kotagiri is located at 11.43°N 76.88°E / 11.43; 76.88. It has an average elevation of 1793 meters (5882 ft).
As of 2011 India census, Kothagiri town Panchayat has population of 28,207 of which 13,607 are males while 14,600 are females as per report released by Census India 2011. Population of Children with age of 0-6 is 2340 which is 8.30% of total population of Kotagiri (TP). In Kotagiri Town Panchayat, Female Sex Ratio is of 1073 against state average of 996. Moreover Child Sex Ratio in Kotagiri is around 945 compared to Tamil Nadu state average of 943. Literacy rate of Kotagiri city is 86.79% higher than state average of 80.09%. In Kotagiri, Male literacy is around 93.55% while female literacy rate is 80.57%. Majority of people speak Tamil (தமிழ்) as their first language.
St. Jude's Public School & Junior College, Kotagiri
C.S.I Higher Secondary School
Government (Boys) Higher Secondary School
Green Valley Matric School
Hillfort Matriculation Higher Secondary School
Kotagiri Public School (CBSE)
Pandiaraj Matric Higher Secondary School
Riverside Public School
St. Antony's Middle School
St. Mary's Girls Higher Secondary School
St. Marys Home School
Viswa Santhi Vidyalaya Matric School
Kotagiri Wikipedia