Klute is a 1971 American neo-noir crime-thriller film directed and produced by Alan J. Pakula, written by Andy and Dave Lewis, and starring Jane Fonda, Donald Sutherland, Charles Cioffi, and Roy Scheider. It tells the story of a high-priced prostitute who assists a detective in solving a missing person case.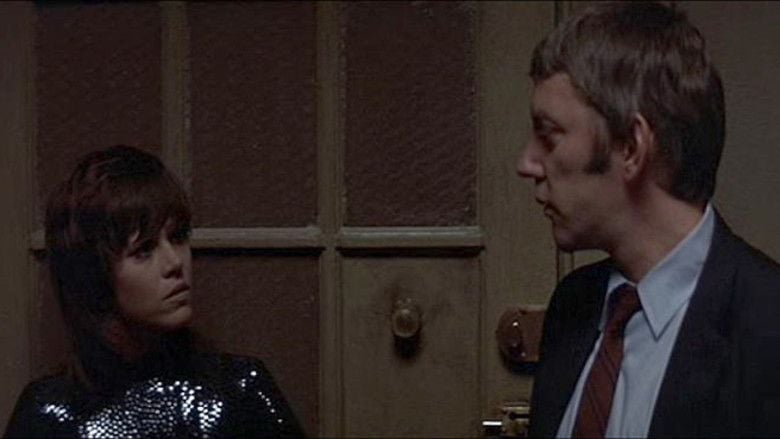 Klute is the first installment of what informally came to be known as Pakula's "paranoia trilogy". The other two films in the trilogy are The Parallax View (1974) and All the President's Men (1976).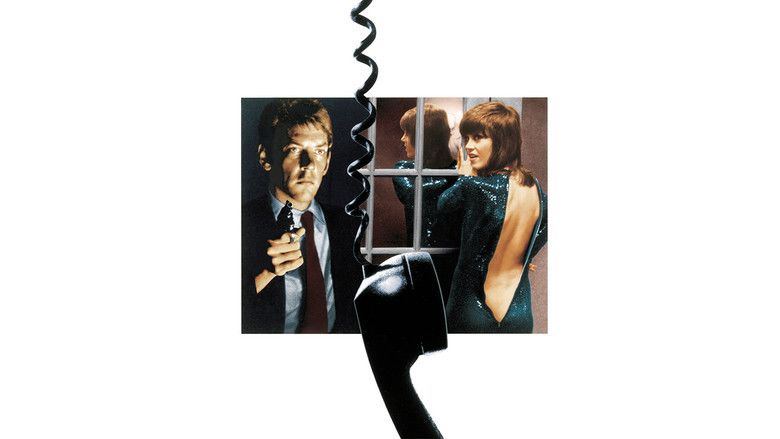 The film includes a cameo appearance by Warhol superstars actress Candy Darling, and another by All in the Family costar Jean Stapleton. The music was composed by Michael Small.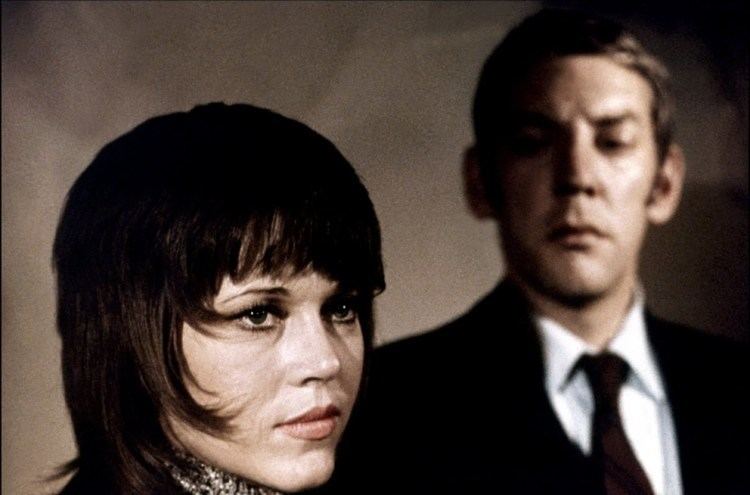 Jane Fonda won the Academy Award for Best Actress for her role in the film.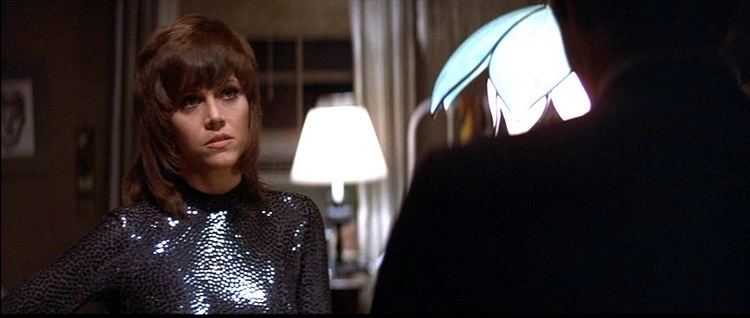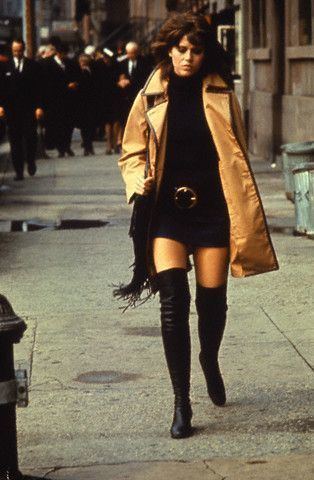 A Pennsylvania executive, Tom Gruneman (played by Robert Milli), has disappeared. The police reveal that an obscene letter was found in Gruneman's office, addressed to a prostitute in New York City named Bree Daniels (Fonda), who had received several similar letters from him. After six months of fruitless police work, Peter Cable (Cioffi), an executive at Gruneman's company, hires family friend and detective John Klute (Sutherland) to investigate Gruneman's disappearance.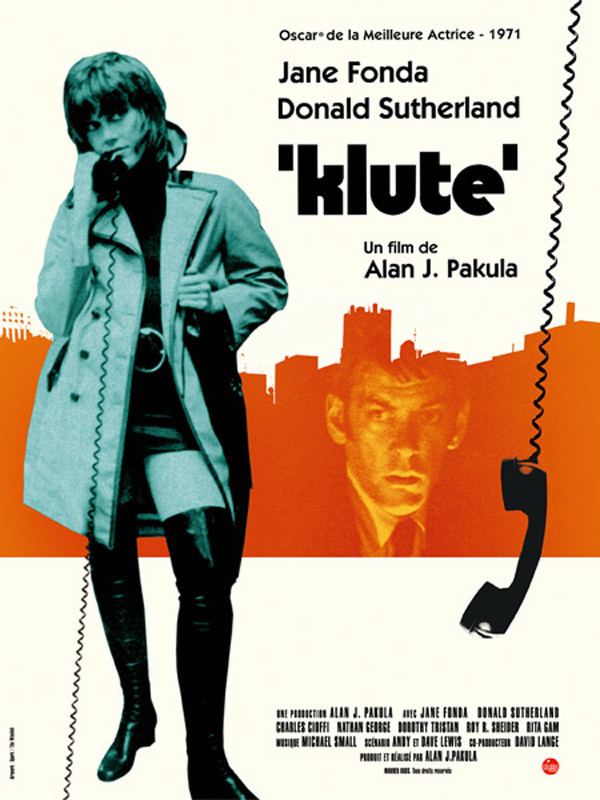 Klute rents an apartment in the basement of Daniels' building, taps her phone, and follows her as she turns tricks. Daniels appears to be liberated by the freedom of freelancing as a call girl, but in a series of visits to her psychiatrist (Vivian Nathan), she reveals the emptiness of her life and that she wants to quit. Daniels refuses to answer Klute's questions at first. After learning that he has been watching her, Daniels says she does not recall Gruneman. She acknowledges being beaten by one of her johns two years earlier, but cannot identify Gruneman from a photo.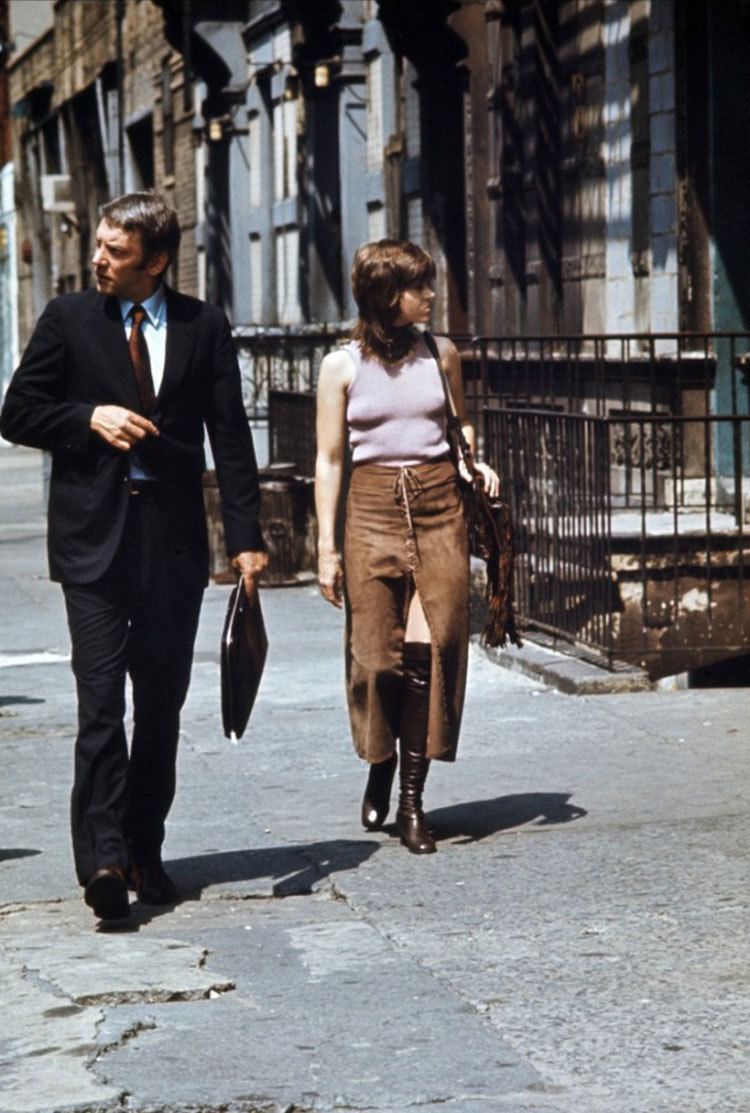 Daniels takes Klute to meet her former pimp, Frank Ligourin (Scheider), whose prostitute Jane McKenna passed the abusive client on to Bree and to another prostitute, Arlyn Page (Dorothy Tristan). McKenna committed suicide and Page became a drug addict and disappeared.
Klute and Daniels develop a romance, though she tells her psychiatrist that she wishes she could go back to "just feeling numb." She admits to Klute a deep paranoia that she is being watched. They find Page, who tells them the customer was not Gruneman but an older man. Page's body then turns up in the Kill Van Kull. Klute connects the "suicides" of the prostitutes, surmising that the client probably also killed Gruneman and might kill Daniels next. He revisits Gruneman's contacts. By typographic comparison, the supposed obscene letters of Gruneman are traced to Cable, to whom Klute has been reporting on his investigation.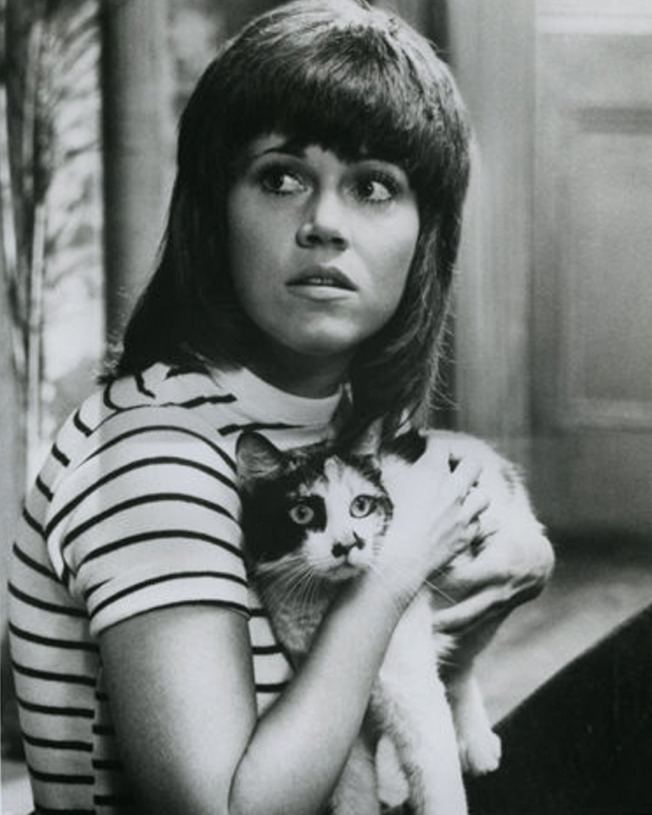 Klute asks Cable for an additional $500 to buy the "black book" of the first prostitute, telling Cable he is certain it will reveal the identity of the abusive client. Cable corners Bree and reveals that he sent her the letters, explaining that Gruneman had interrupted him when he was attacking a prostitute. Certain that Gruneman would use the incident as leverage against him within the company, Cable attempted to frame Gruneman by planting the letter in his office. Cable confesses to the killings. After playing an audiotape he made as he murdered Page, he attacks Daniels. Klute rushes in, and Cable jumps or is thrown out a window to his death (the conclusion is ambiguous).
Daniels moves out of her apartment with Klute's help, though her voiceover with her psychiatrist reveals her fear of domestic life and a likelihood that the doctor will "see me next week."
The film earned $8 million in rentals at the North American box office.
Klute received generally positive reviews from film critics. It currently holds a 96% approval rating on the review aggregator website Rotten Tomatoes based on 28 reviews with an average rating of 8.1/10. Roger Ebert of The Chicago Sun-Times gave Klute 3.5 stars out of a possible 4, writing that while the thriller elements were poorly executed the performances of Sutherland and especially Fonda carried the film. He suggested that the film should have been titled Bree after her character, which is the heart of the movie and avoids the hooker with a heart of gold stereotype: "What is it about Jane Fonda that makes her such a fascinating actress to watch? She has a sort of nervous intensity that keeps her so firmly locked into a film character that the character actually seems distracted by things that come up in the movie."
Jane Fonda received worldwide recognition based on her performance. The Rotten Tomatoes consensus declares: "[Fonda] makes all the right choices, from the mechanics of her walk and her voice inflection to the penetration of the girl's raging psyche. It is a rare performance." She won an Oscar for Best Actress in a Leading Role and the film was nominated for Best Writing, Story and Screenplay Based on Factual Material or Material Not Previously Published or Produced. Fonda also received awards for her performance from the New York Film Critics Circle, Kansas City Film Critics Circle and the National Society of Film Critics.