Kissed is a 1996 Canadian film, directed and co-written by Lynne Stopkewich, based on Barbara Gowdy's short story "We So Seldom Look On Love". It premiered at the Toronto International Film Festival on September 7, 1996.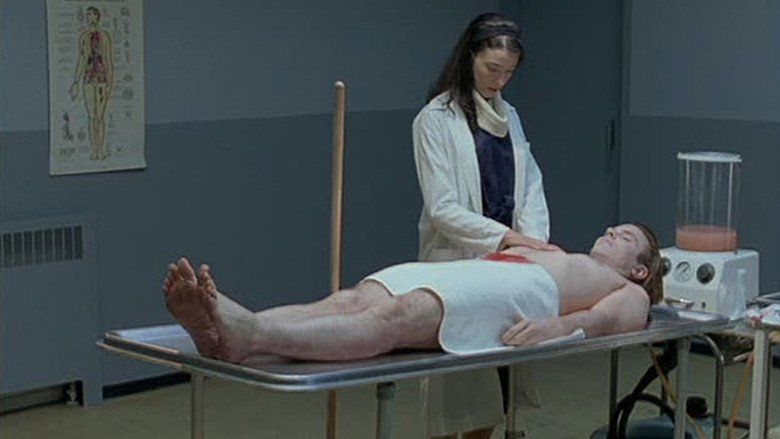 The film stars Molly Parker as Sandra Larson, a young woman whose fixation on death leads her to study embalming at a mortuary school, where in turn she finds herself drawn toward feelings of necrophilia. Peter Outerbridge also stars as Matt, a fellow student who develops romantic feelings for Sandra, and so must learn to accept her sexual proclivities.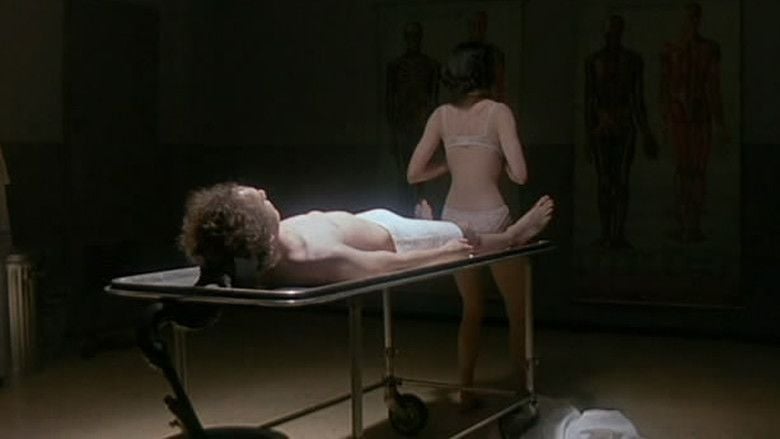 Despite being allowed a substantial grant, Stopkewich went almost $30,000 into debt and cost her company $400,000 so she could complete shooting the film.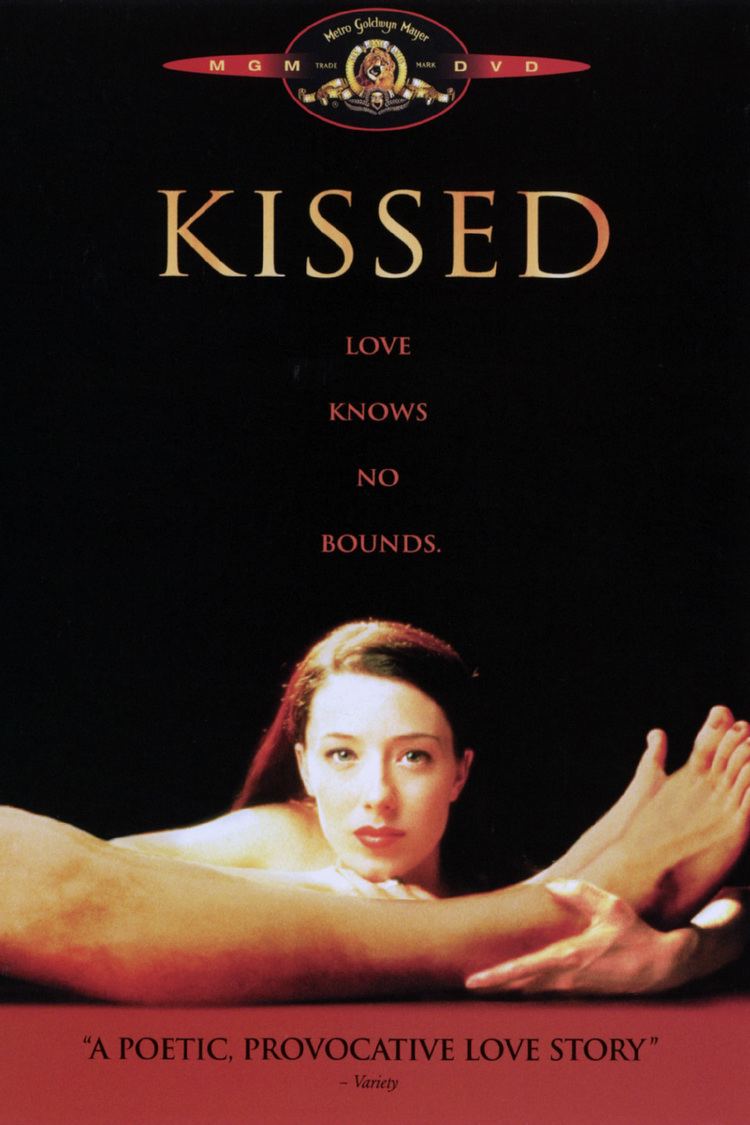 As far back as Sandra Larson (Parker) can remember, she has been fascinated by death. As a child, she dances with the corpses of animals at night, rubbing them on her body, before giving them a funeral. She performs this dance in front of her only friend, a girl named Carol (Jessie Winter Mudie), who ends their friendship soon afterward.
In college, Sandra studies biology, carefully dissecting the bodies of small animals, trying to avoid disfiguring them. She gets a job at a funeral home to be closer to dead bodies. The funeral home's janitor Jan (James Timmons) believes, like Sandra, that dead bodies still have a soul in them. While driving the hearse with a body in a coffin in the back through a car wash, Sandra looks at the body and finds a shining light, believing that body's soul is alive somewhere.
Mr. Wallis apprentices Sandra in embalming. She starts studying mortuary science, where she meets a medical student named Matt (Peter Outerbridge) who also must study corpses for his major. Matt and Sandra begin to date, and Matt is intrigued by Sandra's death fascination. Occasionally they spend nights together in Matt's basement apartment, but Sandra always leaves for late night visits to the mortuary to celebrate the dead bodies of young men with dance ceremonies which escalate into necrophilia.
Matt becomes distraught when he discovers that he is competing with dead bodies. He tries unsuccessfully to get Sandra to talk about her necrophilia, so he starts visiting her at the funeral home, which upsets her. Matt has to go to an extreme to win Sandra's heart, as she struggles with choosing between the living or the dead, with tragic results.
Molly Parker as Sandra Larson
Peter Outerbridge as Matt
Jay Brazeau as Mr. Wallis, Mortician
Natasha Morley as Young Sandra
Jessie Winter Mudie as Carol, Sandra's Best Friend
James Timmons as Jan, Mortuary Janitor
Joe Maffei as Biology Teacher
Robert Thurston as Detective
Annabel Kershaw as Mother Larson
Tim Dixon as Father Larson, Owner of Larson's Flowers
At the Sundance Film Festival, director Lynne Stopkewich stated she read the original story, "We So Seldom Look on Love" by Barbara Gowdy in a book of erotica for women.
Roger Ebert described the film as "one of the most controversial films at the Toronto and Sundance festivals" and gave the film a three-star review, noting that it "is about a necrophiliac, but in its approach, it could be about spirituality or transcendence." The New York Times noted that "it would be easy to snicker at this Canadian film, were its subject not handled with a delicacy and lyricism that underscore the mystical rather than gruesome aspects of what Sandra coolly acknowledges is a consuming addiction."
The A.V. Club stated that "There's much of interest here, and though it's rare and refreshing to find a film that genuinely tries to address the subject of death directly, Kissed is likely to leave its audience as cold as the objects of its heroine's desire."
Rotten Tomatoes gives the film a 70% rating from 20 critics.