India




116,222 (2001)




Hindi


895.78 km2


Rajasthan




Ajmer



Kishangarh is a city and a municipality in Ajmer district in the Indian state of Rajasthan. It lies 18 miles north-west of Ajmer. It is well connected via Indian Railways and National Highway #8. It is the birthplace of the Kishangarh style of painting, which is known for the beautiful depiction of a courtesan known as Bani Thani. In recent years, Kishangarh has come to be known as the marble city of India. It is purported to be the only place in the world with a temple of nine planets.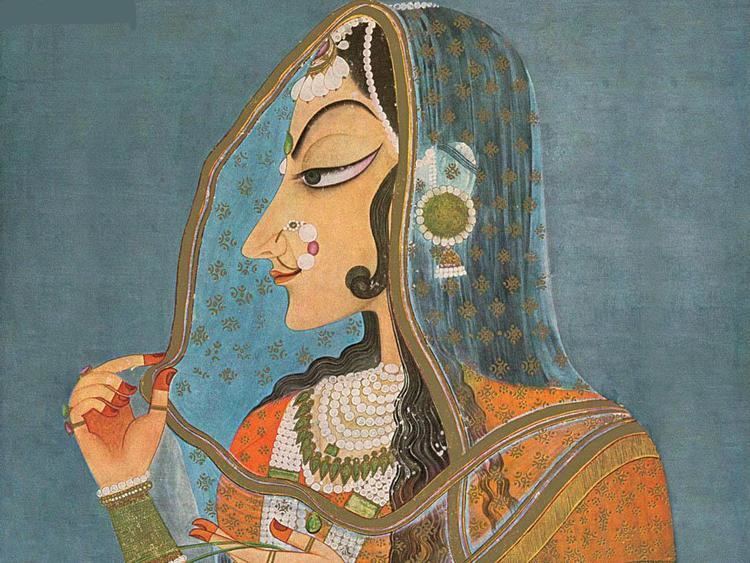 Kishangarh State was founded by the Jodhpur prince Kishan Singh in 1609.Prior to the rule of Kishan Singh this area was ruled by Maharaja Samokhan Singh who was a distant relative of Kishan Singhs family and grandfather of Naubat Khan. The ruling family of Kishangarh and the family of Naubat Khan had close ties.Maharaja Samokhan a Jodhpur prince lost to the forces of Akbar and his grandson Naubat Khan was kept under house arrest.Naubat Khan later accepted Islam.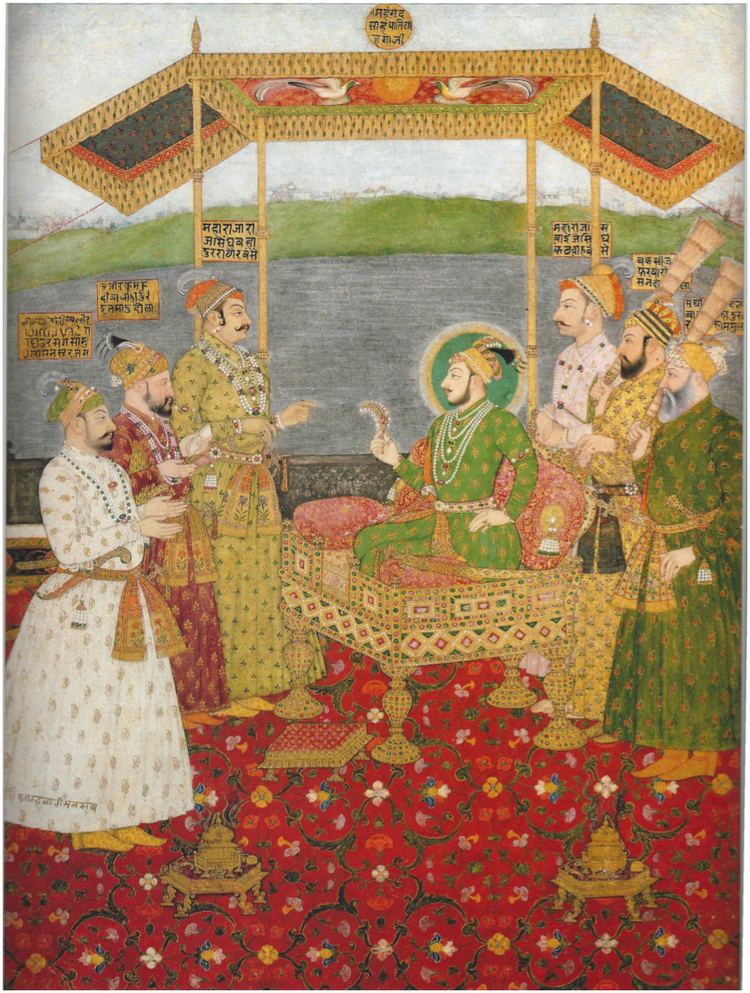 Kishangarh was the capital of the eponymous princely state during the British Raj, which was located in the Rajputana Agency. It had an area of 2210 km² (858 miles²) and a population in 1901 of 90,970. This figure for population represented a decrease of 27% over the census figure of 1891, something presumably attributable to the famine of 1899-1900. The state enjoyed an estimated revenue of Rs.34,000/- and paid no tribute to the British Raj. In 1840, Prithvi Singh, became the 15th Maharaja of Kishangarh, and reigned till his death in 1879, after which he was succeeded by his son, Sardul Singh.
Maharaja Madan Singh ascended the throne in 1900 at the age of sixteen, at a time when the state was reeling from the impact of a devastating drought. The administration under him and his diwan was widely deemed worthy of approbation; irrigation from tanks and wells was extended and factories for ginning and pressing cotton were started. A social reform movement for discouraging excessive expenditure on marriages made remarkable impact during his reign.
Brijraj Singhji. The town of Kishangarh has a palace-hotel known as PhoolMahal and a Fort. The city also has a large lake known as the Gond Talav. There are many picnic and religious places situated at the banks of Gond Talav such as Mukham Vilas and Bhairu Ghat. The city also have a small temple of nine planets known as NavGarh. The Kishangarh Fort is being surrounded by canal that was built by Kishan Singh.
Kishangarh economy mainly depends on the marble trading. Kishangarh has more than 1,000 gangsaws, 5,000 edge cutting machines, around 25,000 godowns and more than 25,000 marble traders and it gives employment to around 1 lac peoples. The widest range of Indian, Italian and Makrana marble is on display in this area. It also have good market for power-loom and ball mills sector.
Pitamber ki gaal (pitmber ki gaal is near silora)
Phool Mahal Palace.
Kishangarh Wikipedia
(,)http://upload.wikimedia.org/wikipedia/commons/1/12/Mughal_painting2.jpg(,)http://samaj.revues.org/docannexe/image/3773/img-1.jpg(,)http://3.bp.blogspot.com/_sFCue8XC5cI/TPY2heDnhRI/AAAAAAAAAeg/n-1ZMrWW_uc/s1600/PAAF015.JPG(,)http://upload.wikimedia.org/wikipedia/commons/b/b1/Rajasthani_Painting.jpg(,)https://s-media-cache-ak0.pinimg.com/736x/e5/0e/6e/e50e6ec6a42186554f8961126d294919.jpg(,)http://upload.wikimedia.org/wikipedia/commons/0/00/Prithvi_Singh_(r.1840-1879),_15th_Maharaja_of_Kishangarh,_early_1870s.jpg(,)http://1.bp.blogspot.com/-8odDUHeylTo/UUONdmv32AI/AAAAAAAACM0/Ad0f9jTEGBI/s1600/New%2BImagecourtbeauty.JPG
(,)http://images.mojostreet.com.s3.amazonaws.com/126550/L_nrt1359277977.jpeg(,)http://images2.mygola.com/3c51c5de7b51861bf451972e3591c13b_1390522725_l.jpg(,)http://www.hotelsrajasthan.net/mountabuhotels/images/hotelshikharmountabu4.jpg(,)http://www.nivalink.com/watermark.ashx%3FImageUrl%3Dhotelimages/uploads/8520131240194717580.jpg(,)http://www.cleartrip.com/places/hotels//7239/723957/images/dinning-header_w.jpg(,)http://media-cdn.tripadvisor.com/media/photo-s/06/1f/28/3e/restaurant.jpg(,)http://www.nivalink.com/watermark.ashx%3FImageUrl%3Dhotelimages/uploads/73120131239435017540.jpg(,)http://images2.mygola.com/3d085d59ae2d7e3e33296620e64cc065_1390522694_l.jpg(,)http://exp.cdn-hotels.com/hotels/6000000/5630000/5621000/5620973/5620973_20_y.jpg(,)http://exp.cdn-hotels.com/hotels/6000000/5630000/5621000/5620973/5620973_31_y.jpg