Turkey




Ahi Evran University


1,677.67 km2


Yasar Bahceci (AKP)



Kirsehir, formerly Macissus (also spelled Mocissus and Mokissos, ???????? in Greek) and Justinianopolis, is a city in Turkey. It is the capital district of the Kirsehir Province. According to the 2000 census, the population of the district is 121,947 of which 105,826 live in the city of Kirsehir.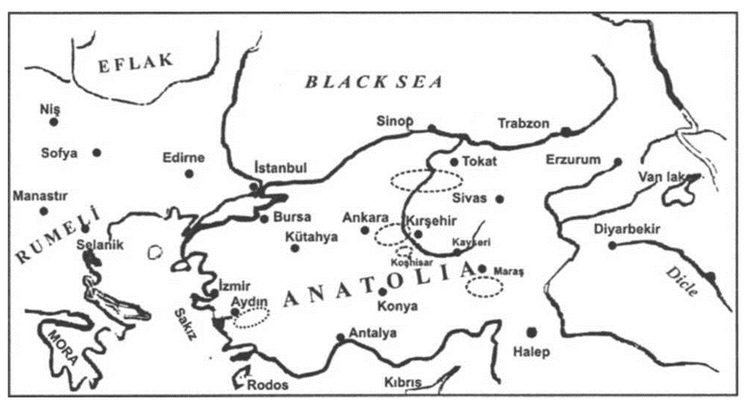 The history of Kirsehir dates back to the Hittites. During the period of the Hittites, the basin of Kirsehir was known as the country of "Ahiyuva". This basin also took the name Cappadocia at the time of the Romans and Byzantines.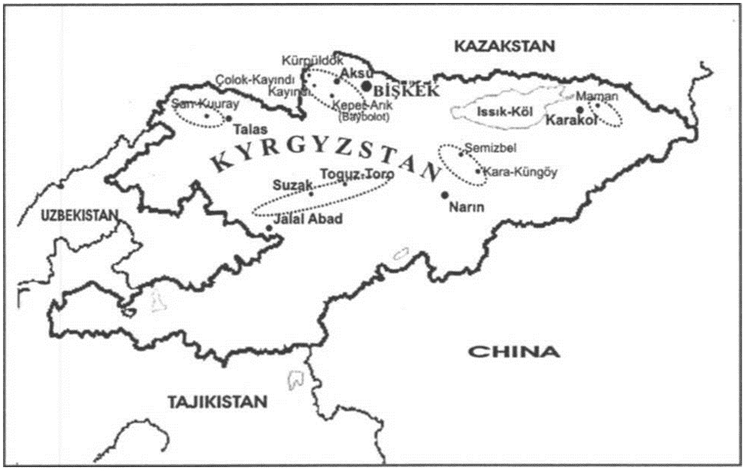 Kirsehir was once known as Parnassos or Mokissos for the Greeks. The Romans called the city Macissus, and after the city was rebuilt by the Byzantine Emperor Justinian (527-565), it was renamed Justinianopolis. This name was retained until the end of Byzantine rule. The Turks took the city in 1071 and bestowed the current name. In Turkish, "Kir Sehri" means "steppe city" or "prairie city". It became the chief town of a sanjak in the Ottoman vilayet of Angora, which possessed 8000 inhabitants, most of them Muslims.
In the 19th century, Kirsehir was attached to the sanjak of Ankara. In the year 1921, Kirsehir was made capital of its own province. Kemal Ataturk visited the city in 1921 and 1931.
Kirsehir Wikipedia
(,)http://www.turktoresi.com/images/TabloResimler/IlhSah2.png(,)http://www.turktoresi.com/images/TabloResimler/IlhSah1.png(,)http://www.resimle.net/data/media/139/kirsehir_asik%2520pasa%2520turbesi.jpg(,)http://news.bbcimg.co.uk/media/images/71076000/jpg/_71076658_rings2.jpg(,)http://upload.wikimedia.org/wikipedia/commons/9/91/Map_of_Constantinople_(1422)_by_Florentine_cartographer_Cristoforo_Buondelmonte.jpg(,)http://www.orientalcarpets.co.uk/wp-content/uploads/2014/10/TrkshOldPryr.jpg(,)http://i-cias.com/e.o/slides/kirsehir01.jpg(,)http://www.resimle.net/data/media/139/kirsehir_ahi_evren_camii.jpg(,)https://s-media-cache-ak0.pinimg.com/736x/f6/45/96/f6459691f659807367129408b2d47acc.jpg(,)http://www.geologist.nl/images/Central%2520Anatolia%25202006/kirsehir_view2.jpg
(,)http://media-cdn.tripadvisor.com/media/photo-s/03/ef/08/cf/hilla-golu-cafe-restorant.jpg(,)http://media-cdn.tripadvisor.com/media/photo-s/04/1f/8e/d0/hilla-golu-cafe-restorant.jpg(,)http://www.captivatingcappadocia.com/wp-content/uploads/2012/03/sark-kosesi-kirsehir.jpg(,)http://admin.gateofturkey.com/api/data/GetHeaderImage/2638/K%25C4%25B1r%25C5%259Fehir-cacabey-med.JPG(,)http://admin.gateofturkey.com/api/data/GetHeaderImage/2638/k%25C4%25B1r%25C5%259Fehir-Mucur-Yer-Alt%25C4%25B1.jpg(,)http://admin.gateofturkey.com/api/data/GetHeaderImage/2638/2-KIR%25C5%259EEH%25C4%25B0R-1-KES%25C4%25B0KK%25C3%2596PR%25C3%259C-BAR.jpg