Kirori singh bainsla on gujjar reservation
Kirori Singh Bainsla is a retired Lieutenant Colonel of the Indian Army and in 2007 led a caste protest movement in the state of Rajasthan. This demanded reservation in government jobs for the Gurjar community in Rajasthan. He leads the Gurjar Arakshan Sangharsh Samiti which has led the wave of protests across the state.
Contents

Protest marches organised by the movement have at times led to violent clashes with civil authorities and have been accompanied by extensive property damage. In 2007, Bainsla led a protest in which 27 people were killed in clashes with police, and as of May 2008, a total of 43 people had died in such clashes, most of them protesters. Bainsla has blamed police for the violence. In May 2015, a similar protest was organised by thousands of Gurjars under the leadership of Bainsla.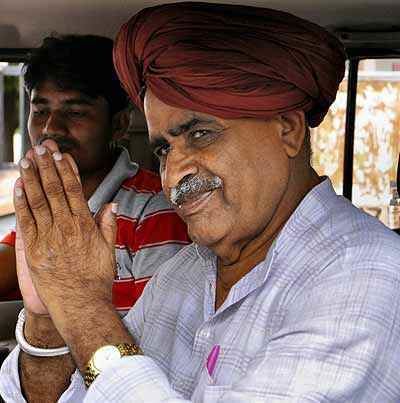 Bainsla has been prosecuted for his involvement in the protests. Following one one major protest that blockaded Delhi for a day, the Rajasthan High Court issued a notice of contempt against him for allegedly violating a previous order to keep the protests within lawful bounds. After 25 days of protest and five days of negotiations, Bainsla's meetings with representatives of the Chief Minister of Rajasthan, Vasundhara Raje, resulted in the Gurjar community being awarded the status of special reserved category. The Gurjars continue to campaign for the special reservation (5%), Vasundhara Raje claimed for.
Cnn ibn kirori singh bainsla 17 6 2007
Personal life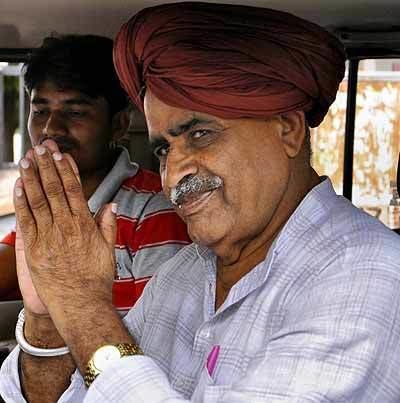 After beginning work as a teacher, Kirori Singh Bainsla enlisted in the army as a sepoy, following in the footsteps of his father who served in the British Indian Army. He was married at the age of 14. His wife helped him during the initial years to get ST status for Gurjars. She died in 1996. He fought in the Sino-Indian war of 1962 and Indo-Pakistani War of 1965 and was taken a prisoner of war in the latter. His seniors in the army named him the Rock of Gibraltar. He was later elevated to officer rank, and commissioned into the Rajputana Rifles regiment. He rose to be a lieutenant colonel. It has been speculated that his military background might have enabled him to organise the Gurjar protest with such precision and on the large scale which characterised it.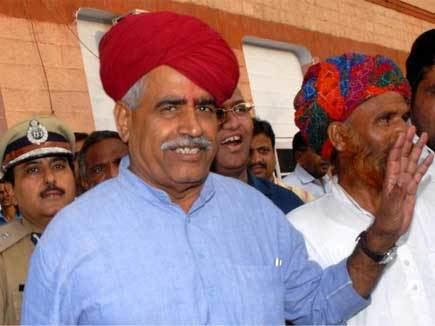 Bainsla has a daughter and three sons. He lives in Hindaun, a tehsil in Karauli district of Rajasthan. He wears the traditional dress of a red turban and white clothing.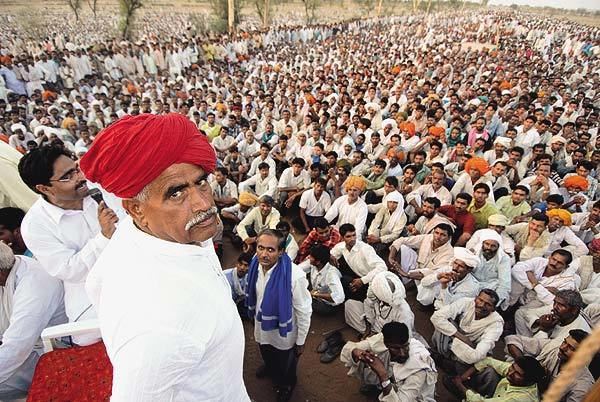 He once said that "Only a bullet or a letter (granting the demands) can remove me from here." He says that one of the reasons he is engaged in this cause is because his children are settled and so now he can think of his "greater family".
Demand for scheduled tribe status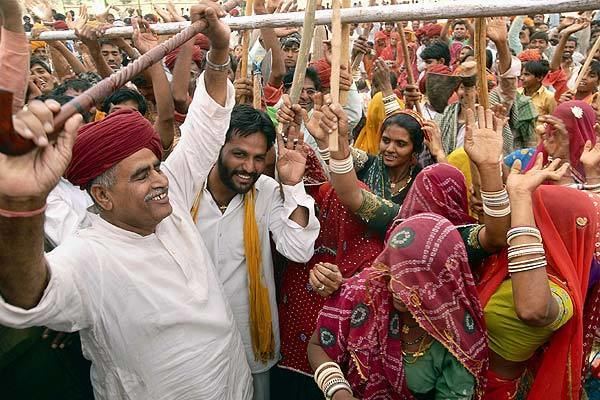 In Rajasthan, Gurjar are officially part of many communities that come under Other backward castes(OBC) category. However, Gurjars have failed to make much progress as they compete with many other well educated communities in the OBC category. Bainsla wants to rectify this apparent disadvantage by registering Gurjars as ST (Scheduled Tribe) - a technically lower status, but one that entitles a community to more government assistance. During the initial days he was marked as "mad man" by his own community for raising such a demand.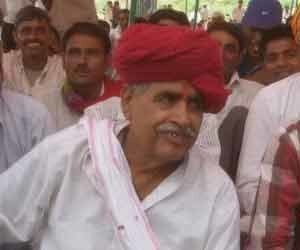 In 2007, he withdrew the demand for ST status for Gurjars after talks with the Rajasthan Government. However, some sections of the community felt betrayed and accused him of being an agent of the government. In 2008, he renewed the call for ST status, and a new wave of Gurjar protests have since captured the attention of the whole country and put Rajasthan on standstill. Some media outlets have accused other Gurjar leaders of hypocrisy for their alleged lavish lifestyles, but Bainsla has largely avoided these accusations.
References
Kirori Singh Bainsla Wikipedia
(Text) CC BY-SA