Titles/honours

Acharya, Brahmrushi




Name

Kirit Bhaiji




Founder of

Shrinathdham






Guru

Shri Govind Raiji Maharaj




Philosophy

Shuddhadvaita, Pushtimarg, Vedanta


Quotation

"The purpose of life is to know one's nature perfectly and utilize it to attain salvation (Moksh)."




Parents

Manaya Manidevi, Param Bhagwadiye Nathalalji




Similar People

Hanuman Prasad Poddar, Ramesh Oza, Morari Bapu, Rambhadracharya, Hans Ji Maharaj
Shiv apradh kshamapan stotra shri rushivarji shri kirit bhaiji nashik day 1
Kirit Bhaiji (Gujarati: કિરીટ ભાઈજી) known as Acharya Brahmarushi Param Pujya Shri Kirit Bhaiji (Sanskrit: आचार्य ब्रह्मर्षि परम पूज्य श्री किरीट भाईजी) is a popular Hindu orator who has spoken on over 150 Hindu topics ranging from the traditional Ramayan, Mahabharat, Shiv Maha Puran, Gopi Geet, Shreemad Bhagvat, and Bhagvad Gita, to the precise incantations of Shri Suktam and Rudrashtakam. Bhaiji, also known as Rushivar has held 9-day long sermons or Kathaas in India, England, Kenya, United States, Australia, New Zealand and many more nations. As well as having innumerable Shrotas (listeners), Bhaiji is the Guru, or preceptor of over 150,000 Shishyas (followers). Bhaiji's discourses are heard by thousands of individuals of all religions and sects. Furthermore, for the past 20 years, Bhaiji's discourses have been aired on various channels in India and around the globe.
Contents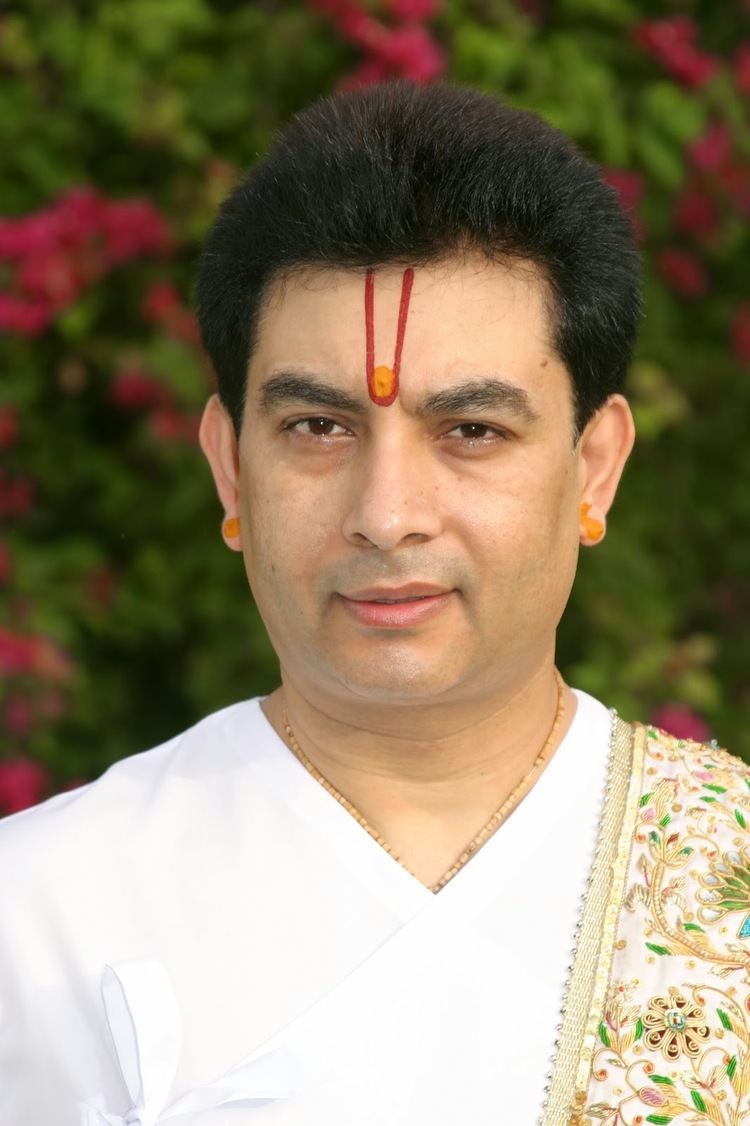 Shreemad bhagwat katha shri kirit bhaiji maharaj malad mumbai day 1
Biography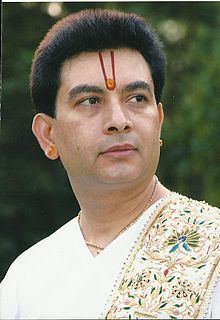 Bhaiji was born in Porbandar Gujarat, India. At the age of seven, Bhaiji was initiated into the Pushtimarg Sampraday by His Divine Holiness 1008 Goswami Shree Govind Raiji Maharaj. At the age of eight, Bhaiji moved to England where he completed his formal education. Bhaiji is a qualified chartered accountant however alongside his studies, Bhaiji simultaneously studied the Vedas, Vedic Itihaas, Upanishad, and Puranas.
Career
Bhaiji held his first Kathaa or Gyan Yagna discourse in London in 1987 at Whipps Cross Valabh Nidhi UK Temple on the topic of Hanuman. To date, Bhaiji has conducted over 500 Kathas in over 50 countries. Bhaiji continues to search for topics under the banner of Pushtimarg Sampraday, along with the topics of Vedant. Bhaiji has written many commentaries on topics such as Vedanta, Advaita, and Pushtimarg.
Religious Service
Bhaiji currently heads an organisation which aims to protect stray, disabled, and old cows. The organisation runs two Gaushalas; one in Mumbai, Maharashtra and another in Jaiselmer, Rajashthan. Both these Gaushalas, or cow shelters, take in cows which have been disowned due to age, or sickness. Kirit Bhaiji has undertaken multiple initiatives during his discourses to create awareness about Hindu scriptures and their application in modern times. One such example is how Kirit Bhaiji has used his global platform to explain how the Gita discusses a range of topics such as philosophy, political science, and social science, amongst other themes which are prevalent in today's day and age.
Social Service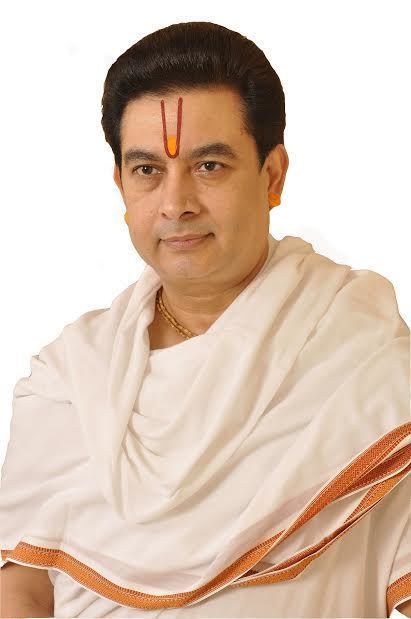 Bhaiji has also planned several other projects including an old age home. Bhaiji has shown great interest in reviving the Yamuna river on the banks of the city of Vrundavan. He has initiated multiple movements which aim to attract awareness for the state of the recently polluted Yamuna river. Since March 2011, Bhaiji has urged all the communities surrounding the Vrundavan city to take part, and responsibility for the cleaning of the river. Healthcare for underprivileged individuals has been an area of prime importance to the organisation headed by Bhaiji. The Mani Devi Hospital on Ajmer Road aims to provide quality healthcare for individuals who cannot afford medical treatment.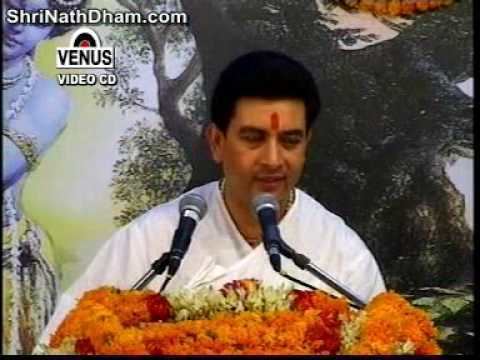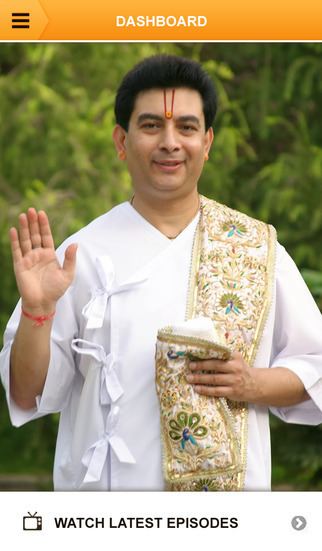 References
Kirit Bhaiji Wikipedia
(Text) CC BY-SA