Covid-19
Timothy Paul Brooks




Killer Brooks




1969




Dallas




254 lb (115 kg)




1997




6 ft 2 in (1.88 m)




Professional Wrestler







Killer Tim Brooks on Myspace




Tim Brooks Killer Brooks




Waxahachie, Texas, United States




Swede Hanson, Al Madril, Scott Casey, Jack Brisco, Gary Hart




Dick Murdoch, Ed Farhat



Timothy Paul Brooks (born December 4, 1947) is a retired American professional wrestler, better-known by his ring name "Killer" Tim Brooks. He competed in North American regional promotions including the National Wrestling Alliance (NWA), Pacific Northwest Wrestling (PNW) World Wrestling Council and World Class Championship Wrestling (WCCW) during the 1970s and 1980s.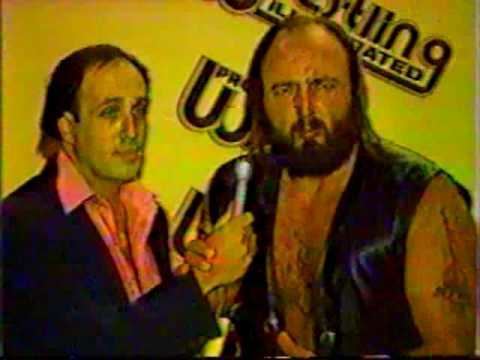 He worked as a mid-level heel often being managed by Skandor Akbar, Armand Hussein and Gary Hart. Long before the infamous 1988 angle in the WWF between Hulk Hogan, André the Giant and Ted DiBiase over the WWE Championship, Brooks had, in 1983, sold his NWA National Heavyweight Championship to Larry Zbyszko some time after winning it from Paul Orndorff. In this case, however, no interference from Zbyszko had happened during the match; and Zbyszko, despite being obviously stripped of a title he had not legitimately won, won it legitimately in the tournament that subsequently took place.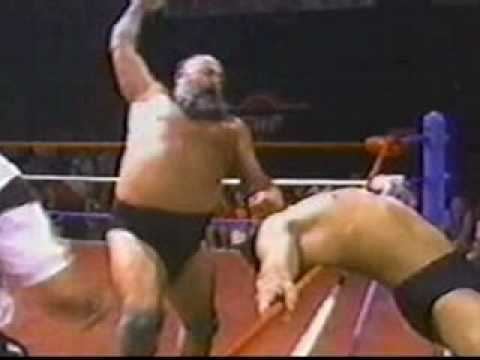 Brooks left Georgia and went to Southwest Championship Wrestling (SCW) in San Antonio, Texas. During he's stint in SWC Brooks won the SCW Southwest Heavyweight Championship on two occasions.
Went to work in 1982 in Puerto Rico for the World Wrestling Council and feuded with Hercules Ayala in a variety of matches that included a cage match, a dog collar match and a barbed wire match. He returned in 1987 and had a feud with Miguel Perez that started when he squashed a plate of rice and beans in Perez's face after a Perez match with Chicky Starr. He later teamed up with Eric Embry in a feud with the Youngbloods Brothers, Mark and Chris.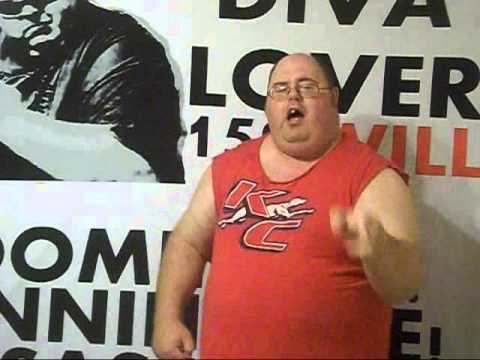 Brooks retired in 1997, and is the owner and head trainer of the North American Wrestling Allegiance Pro Wrestling School, a training facility for his promotion N.A.W.A Pro Wrestling which runs televised shows in the Dallas-Ft. Worth, Texas area.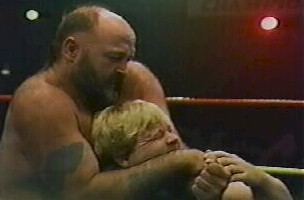 Finishing moves
Leg Drop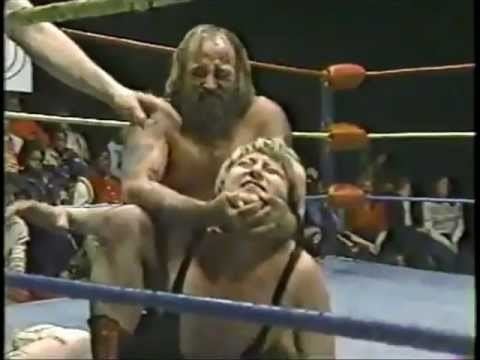 Big D Pro Wrestling
Big D Heavyweight Championship (1 time)
Big Time Wrestling
NWA World Tag Team Championship (Detroit version) (3 times) – with Ben Justice (2), and Abdullah the Butcher (1)
Cauliflower Alley Club
Other inductee (2006)
Georgia Championship Wrestling
NWA National Heavyweight Championship (1 time)
New Age Wrestling Texas Wrestling Hall of Fame
Inductee (2008)
North American Wrestling Alliance
NAWA Heavyweight Championship (2 times)
NAWA Tag Team Championship (4 times) - Johnny Mantell (2) and Bullman Downs
NWA Big Time Wrestling - World Class Championship Wrestling
NWA American Tag Team Championship (1 time) – with Armand Hussein
NWA Texas Heavyweight Championship (1 time)
NWA Texas Tag Team Championship (3 times) – with Stan Hansen (1), Leroy Brown (1), and Stan Stasiak (1)
NWA World Six-Man Tag Team Championship (Texas version) (1 time) – with Mark Lewin and One Man Gang
WCCW Television Championship (1 time)
NWA Western States Sports
NWA Western States Tag Team Championship (1 time) - with Gypsy Joe
Pacific Northwest Wrestling
NWA Pacific Northwest Tag Team Championship (1 time) – with Roddy Piper
Southwest Championship Wrestling
SCW Southwest Heavyweight Championship (2 times)
Stampede Wrestling
Stampede North American Heavyweight Championship (1 time)
Killer Tim Brooks Wikipedia