2007 – present




Alex Wright




Official site






Andrew Stavas Brandon Corn Derek Poulsen Robert Brinkerhoff




Orange, California, United States (2007)




Falling Bough Wisdom Teeth, Ain't No Scary Folks in on Around Here




Suspended Sunrise Recordings, Kiev




Alternative rock, Progressive rock, Experimental rock




Alissa_Love, Sunsplash, Bad Suns, Bear Hands





Facebook

YouTube
Kiev is an American indie rock band founded in Orange, CA. It consists of members Andrew Stavas (keys, saxophone), Brandon Corn (drums, percussion), Derek Poulsen (bass, computers), and Robert Brinkerhoff (guitar, vocals). They self-released their first EP titled "Ain't No Scary Folks In On Around Here" in 2010 which has been characterized as "like having your ear work on a good puzzle". Their first single "Crooked Strings" received airplay on KROQ's Locals Only show. A second EP was released in 2011 titled "Be Gone Dull Cage & Others". The band was named "Best Indie Band" at the 2011 Orange County Music Awards and is known for "its intricate, eclectic music and big live sound". Los Angeles blog Buzzbands.LA describes their sound as "trippy and cerebral at the same time, occupying that sometimes-exhilarating, sometimes-discomfiting space between left and right brain". On November 2, 2014, the band's hit single, "Be Gone Dull Cage," was featured on The Walking Dead (Season 5, Episode 4).
On May 24, 2011 at the Orange County Performing Arts Center, Kiev debuted a live stereoscopic 3-D set with visuals projected and choreographed to their music. "The images, which ranged from pictures of running people to organic, slowly morphing lines, were intentionally synced with the music to create a multilayered effect." The live 3-D show was performed for the second time on September 22, 2011 at Avalon Hollywood as part of the 2011 Los Angeles 3-D Film and Music Festival. The band was awarded the festivals "3DFF Pioneer Award" for their performance that night.
Falling Bough Wisdom Teeth (2013)
Singles/EPs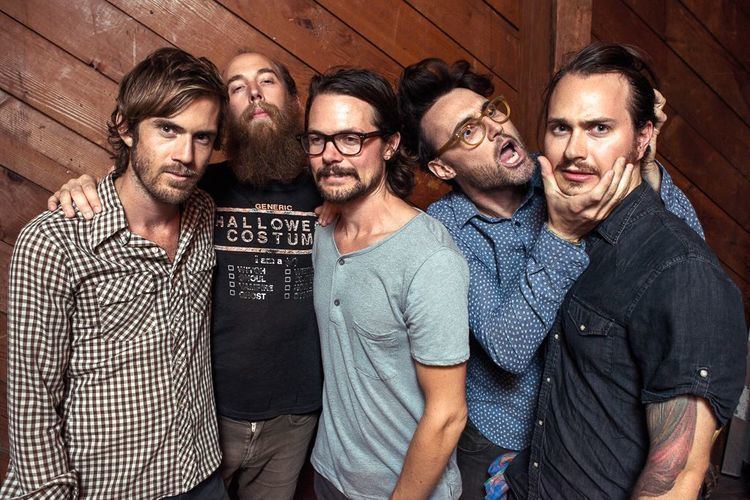 Ain't No Scary Folks In On Around Here - EP (2010)
Be Gone Dull Cage & Others - EP (2011)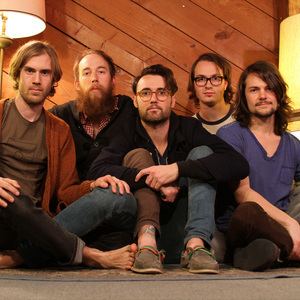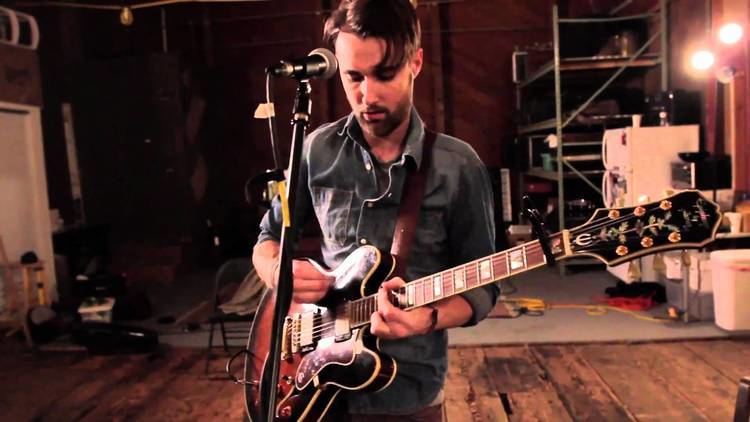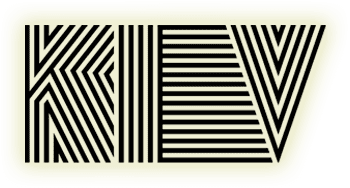 Be Gone Dull CageFalling Bough Wisdom Teeth · 2013
Ariah BeingFalling Bough Wisdom Teeth · 2013
Solving and RunningFalling Bough Wisdom Teeth · 2013

Kiev (band) Wikipedia