Vietnam




1.726 million (2012)


6,299 km2


Mekong Delta




Rach Gia



Kien Giang ( listen) is a province of Vietnam, located in the Mekong Delta region of southern Vietnam. It is known for fishing and rice farming. The provincial capital is Rach Gia, 250 km from the Ho Chi Minh City. Kien Giangs dimension is about 6,299 km² and its population is about 1,634,043, of which 22 percent live in the urban area.
Kien Giang is bordered with An Giang Province in the northeast, Can Tho and Hau Giang in the east, Bac Lieu in the southeast and Ca Mau in the south, and Kampot Province of Cambodia (with the 54 km border) in the west, Gulf of Thailand in the southwest (with the 200 km coast).
According to survey results in April 1, 2009, Kien Giang provinces population is 1,683,149 people.
In 1774, Lord Nguyen Phuc Dang Khoat divided into 12 in the palace, but still leave the town of Ha Tien, Mac Thien Tich style as Admiral rule.
By the reign of Minh Mang, in 1832, Ha Tien had become one of the six provinces of the South.
In 1876, Southern France divided into four big administrative regions, each region divided into smaller administrative sub-district or county take action (administratif arrondissement), Ha Tien, the former being divided into two particle parameters are Ha Tien and Rach Gia. From January 1, 1900 two-particle parameters of Ha Tien and Rach Gia became provinces of Ha Tien and Rach Gia.
Since the Republic of Vietnam, Ha Tien and Rach Gia merged to Kien Giang. Kien Giang were including seven counties at that time: Kien Luong, Kien An, Kien Binh, Tan Kien Kien Thanh and Phu Quoc. Kien Giang Province borders Cambodia to the north, Chau Doc to the northeast, An Giang Province to the east and Phong Dinh Province, Chuong Thien to the southeast, An Xuyen to the south.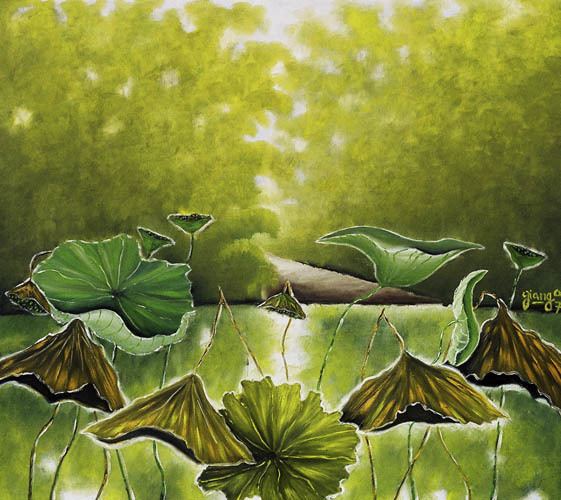 Coordinates: 9°2350" N to 10°3230" N, 104°40 E to 105°3240" E.
Area: 6,299 km², 4,119.74 km² of agricultural land (66% natural area), private land for rice accounted for 3,170.19 km² (77% of agricultural land). Forest land is 1,200.27 km² (19% natural area). The province also funds unused land near the 500.00 km².
Kien Giang Province Wikipedia
(,)http://www.riverinesailor.com/_derived/RachSoi.htm_txt_RachSoi.map.gif(,)http://www.vietrade.gov.vn/en/images/stories/tin_XTTM/The_socialeconomic_development_overall_of_Kien_Giang_Province_to_2020_-_3.jpg(,)http://www.vietrade.gov.vn/en/images/stories/tin_XTTM/The_socialeconomic_development_overall_of_Kien_Giang_Province_to_2020_-_4.jpg(,)http://www.kitra.com.vn/media/k2/items/cache/04af3f34de2f909b68ae5d07ed6ca171_L.jpg(,)http://www.vietnamvisaonentry.com/file/2014/05/Th%25E1%25BA%25A1ch-%25C4%2590%25E1%25BB%2599ng_2.jpg
(,)http://static.picassomio.com/images/art/pm-55032-large.jpg(,)http://www.wwar.com/art/artists/p/phamkiengianghs/artworks/Her_homeland_in_the_midland-1311582569lp.jpg(,)http://www.wwar.com/art/artists/p/phamkiengianghs/artworks/The_Moon_Rises-1319703237lp.jpg(,)http://www.wwar.com/art/artists/p/phamkiengianghs/artworks/Coming_Back_Afternoon-1346663806lp.jpg(,)http://www.wwar.com/art/artists/p/phamkiengianghs/artworks/Alley_No_1-1344991264lp.jpg(,)http://devpolicy.org/wp-content/uploads/2014/03/Figure-1.png(,)http://www.hontremresort-spa.com/admin/upload/56203960.jpg(,)http://thumbs.dreamstime.com/z/ba-lua-islands-kien-giang-vietnam-landscape-province-30360512.jpg(,)http://previews.123rf.com/images/ductrankts/ductrankts1304/ductrankts130400029/19023538-Landscape-of-Ba-Lua-islands-in-Kien-Giang-province-VietnamStock-Photo.jpg(,)http://previews.123rf.com/images/ductrankts/ductrankts1304/ductrankts130400030/19023514-landscape-of-ba-lua-islands-in-kien-giang-province-vietnam.jpg(,)http://previews.123rf.com/images/ductrankts/ductrankts1304/ductrankts130400028/19023537-landscape-of-ba-lua-islands-in-kien-giang-province-vietnam.jpg(,)http://talkvietnam.com/uploads/2012/08/occupancy-rates-at-hotels-in-key-tourism-destinations-such-as-ha-tien-town-and-rach-gia-city-are-also-very-low-at-present-as-a-result-many-hoteliers-have-had-507469-phu-quoc.jpg(,)http://cache4.asset-cache.net/gc/183746987-vietnam-kien-giang-province-phu-quoc-sao-gettyimages.jpg%3Fv%3D1%26c%3DIWSAsset%26k%3D2%26d%3Dk6Vh2760Tt5o2x2IWRxujrDtnQOzWPfALNSwducGCo9COGXuH7b9fzCfQaOe%252F7jU1ClrdGwDdAtPbVdH4cHy5A%253D%253D(,)http://cache3.asset-cache.net/gc/183747433-vietnam-kien-giang-province-phu-quoc-long-gettyimages.jpg%3Fv%3D1%26c%3DIWSAsset%26k%3D2%26d%3DOThULN13CEUv9x3XMukmu22rTM1hoQUEkJvcd%252Bwaj1vgD6vvrWX413nf0X8XXCMYsx1U79vUCU4UVyjOMqvbAA%253D%253D
(,)http://media-cdn.tripadvisor.com/media/photo-s/05/2c/33/61/kien-giang-restaurant.jpg(,)http://img2.10bestmedia.com/Images/Photos/96260/kien-giang-restaurant-kien-giang-100-3367_54_990x660_201404211823.jpg(,)http://cmsimg.tennessean.com/apps/pbcsi.dll/bilde%3FSite%3DDN%26Date%3D20121014%26Category%3DLIFE02%26ArtNo%3D310140090%26Ref%3DAR%26MaxW%3D640%26Border%3D0%26Kien-Giang-packs-Vietnamese-dishes-bold-vibrant-flavors(,)http://media-cdn.tripadvisor.com/media/photo-s/05/2c/33/64/kien-giang-restaurant.jpg(,)http://media6.trover.com/T/5391e195d6bdd45144000674/fixedw_large_4x.jpg