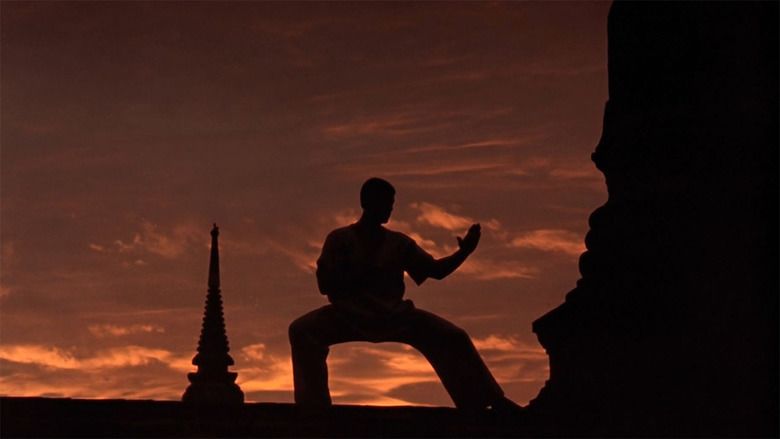 Kurt and Eric Sloane are kickboxing brothers. Eric is currently the world champion in the United States with Kurt serving as his cornerman. After another successful title defense, Eric is enticed by the media to compete in Thailand where kickboxing was started to further prove his legacy. Eric and Kurt travel to Bangkok where they are matched against Tong Po, Thailand's undefeated top fighter. Eric is supremely confident but Kurt has some apprehension about the upcoming fight, particularly after witnessing Tong Po kicking a concrete pillar in preparation for the fight. Kurt begs his brother not to go forward with the fight, but Eric dismisses any concerns.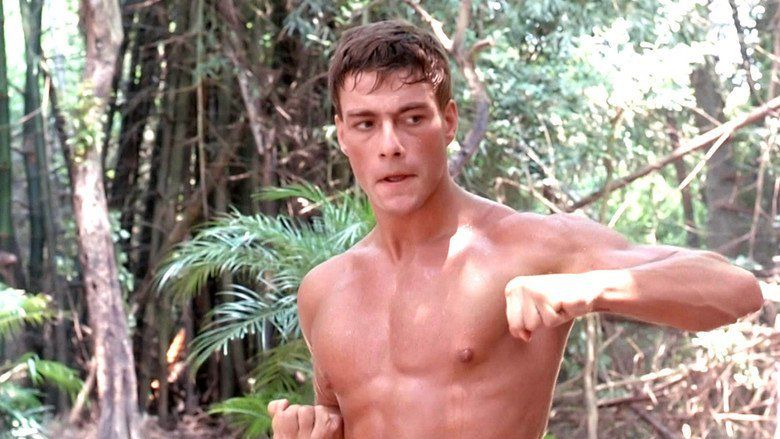 The first round is a one-sided affair in which Po manhandles Eric with his superior strength. In between rounds, Kurt once again begs Eric to forfeit the fight, but Eric refuses to give up and continues to be beaten badly in the second round. Kurt throws in the towel, but Tong Po kicks the towel out of the ring and continues his assault. He viciously strikes Eric in the back with his elbow, immobilizing him, then rips apart Eric's world championship belt. Kurt retrieves the belt and leaves with his brother on a stretcher, but the fight officials simply leave them on the street and lock them out of the arena. Winston Taylor, a retired US Army special forces member agrees to help the pair and drives them to the hospital. As a result of Tong Po's brutal assault, Kurt is told that Eric is paralyzed from the waist down and will never be able to walk, let alone fight, again.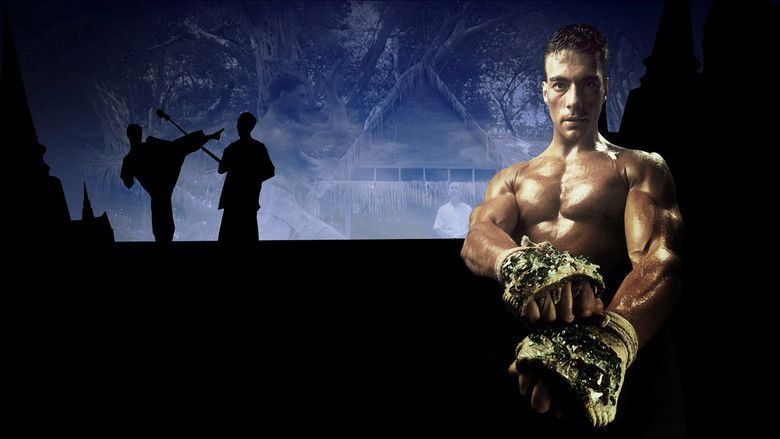 Furious, Kurt vows to avenge his brother but is warned by Taylor that the only way to fight Tong Po is inside the ring. Reluctant at first, Taylor eventually tells him about Xian Chow, a locally famous trainer living in a remote area of Thailand. Upon locating Xian, Kurt is able to convince him to train him in the art of Muay Thai ("Thai boxing"). Xian trains Kurt using many primitive methods and focusing on speed, agility, and the ability to protect himself through balance and timely breathing. While training, Kurt attempts to foil the operations of a group of Thai mobsters led by Freddy Li, who continuously steal money from the store of Xian's niece, Mylee and threaten her. After Kurt makes short work of the thugs in a bar fight with Freddy Li looking on, Xian is able to convince Freddy Li to arrange a match between Kurt and Tong Po. It is determined that they will fight in the "ancient way", in which both fighters wrap their hands in hemp rope, which is then coated in resin and dipped in broken glass to make them deadly weapons.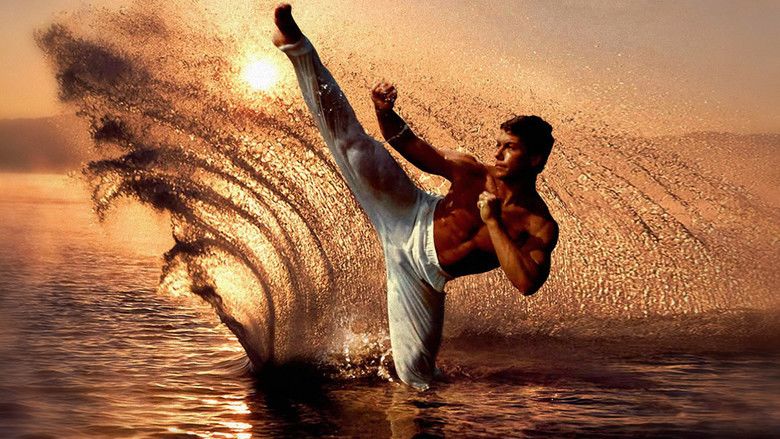 Freddy Li arranges to have the fight fixed, and borrows $1 million from the crime syndicate's boss to bet on Tong Po. In the days leading up to the match, Mylee is beaten and raped by Tong Po, and Eric is kidnapped by Freddy Li's henchmen to blackmail Kurt into losing the fight. To save his brother's life, Kurt is instructed by Freddy Li to go the distance with Tong Po before losing the match. He endures a torturous beating, but Xian and Taylor locate and rescue Eric before the fight concludes. With his brother free from danger, Kurt finds a second wind and defeats Tong Po in a vicious fashion. For good measure, he also kicks Freddy Li, knocking him out.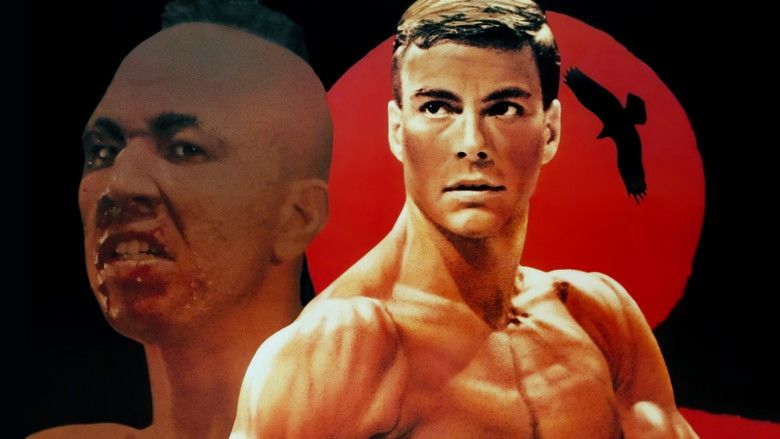 Jean-Claude Van Damme as Kurt Sloane
Dennis Alexio as Eric Sloane
Dennis Chan as Xian Chow
Michel Qissi as Tong Po
Ka Ting Lee as Freddy Li
Rochelle Ashana as Mylee
Haskell Anderson as Winston Taylor
Richard Foo as Tao Lin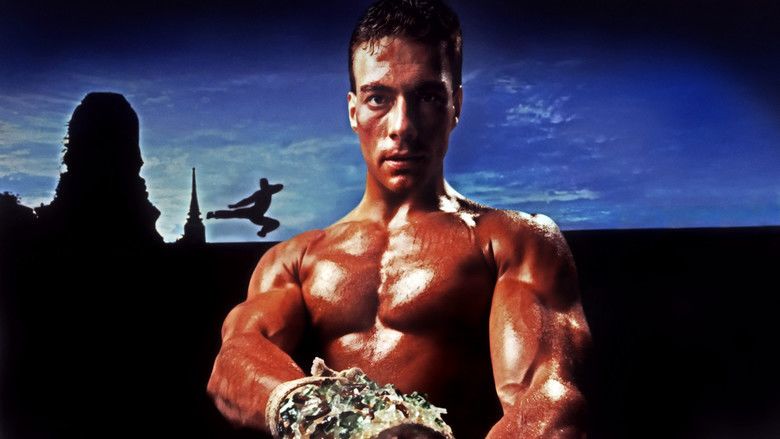 As a backdrop for some of the training scenes, Kurt Sloane (Van Damme) trains near the temples in Wat Phra Si Sanphet and Wat Ratchaburana, part of the ruins of Ayutthaya city in Thailand. Principal photography lasted 56 days on location in Bangkok, Thailand, between June 28 and August 23, 1988.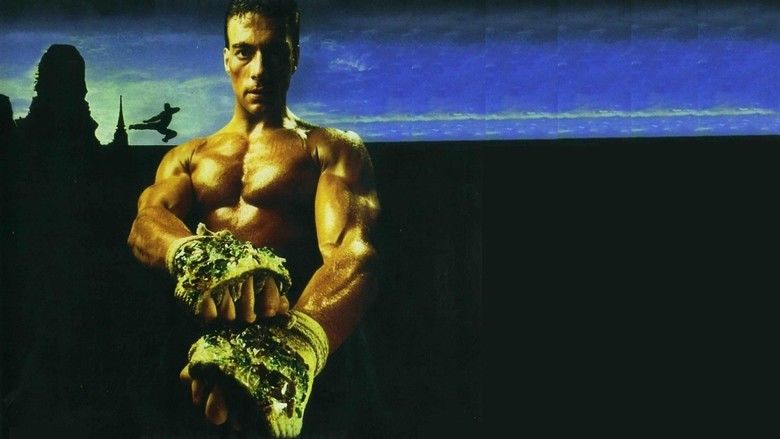 A soundtrack containing songs from the movie was released featuring songs from soundtrack specialist Stan Bush. The score for the film was composed by Paul Hertzog. The full score was remastered and released in 2006 by Perseverance Records in limited quantity.
The 2006 official score release does not include a previously released version of the score track titled "Buddha's Eagle" which was released on the Best of Van Damme Volume 2 Compilation CD.
On July 2, 2014, an expanded version of the 2006 album was released by Perseverance Records. This album contained the remastered original 22 tracks plus 9 vocal performances that previously had only been available in Germany.
On June 8, 1999, DVD was released by HBO Home Video at the United States in Region 1. On 6 January 2003, DVD was released by Prism Leisure Corporation at the United Kingdom in Region 2.
Kickboxer is grossed $14,697,005 in the United States. Cannon deliberately released it on the traditionally slow weekend after Labor Day when no studio releases, and thus limited competition; it opened on 973 screens and grossed $4.1 million, making it the third most popular film in the country. A few years later its gross was estimated at $50 million.
Chris Willman of the Los Angeles Times called the film "egregiously dull" and a contender for one of "the dumbest action pictures of the year", citing its "jarring shifts in tone, insurmountable plot implausibilities, rampant racial stereotyping, superfluous nudity and inhuman amounts of comically exaggerated violence". Willman also questioned the manner in which characters seem to recover from serious injuries and major trauma.
Chris Hicks of the Deseret News criticized the film as a ripoff of The Karate Kid, with added elements from other films such as Rocky and Rambo. In addition to stating that the ending was predictable, Hicks also dismissed Van Damme as "little more than a low-budget Arnold Schwarzenegger Wannabee" whose attempts at acting were in vain.
There is currently no consensus on the review aggregator website Rotten Tomatoes, though it has a 65% "fresh score" generated by 50,913 users.
The film spawned several sequels. Despite Van Damme not returning, the film series between parts two and four continues the ongoing battles between the Sloan family - expanded to include third brother David Sloan, essayed by Sasha Mitchell - and Tong Po. The fifth entry is related in name only.
Kickboxer 2: The Road Back (1991)
Kickboxer 3: The Art of War (1992)
Kickboxer 4: The Aggressor (1994)
Kickboxer 5: The Redemption (1995)
The reboot film is a semi-remake of the original Kickboxer film, as many of the characters are the same and the premise is similar. The reboot was released in 2016.