Years active

2010–present







Similar People

Mia McKenna‑Bruce, Reece Buttery, Stacy Liu, Leanne Dunstan, Daniel Pearson




Profiles



Kia pegg interview the dumping ground
Kia May Pegg (born 29 June 2000) is an English actress, who is most well known for her role as Jody Jackson in British children's drama show Tracy Beaker Returns (2012) and its follow-up The Dumping Ground (2013–).
Contents
60 Seconds With... Kia Pegg from the Dumping Ground | BAFTA Kids
Acting career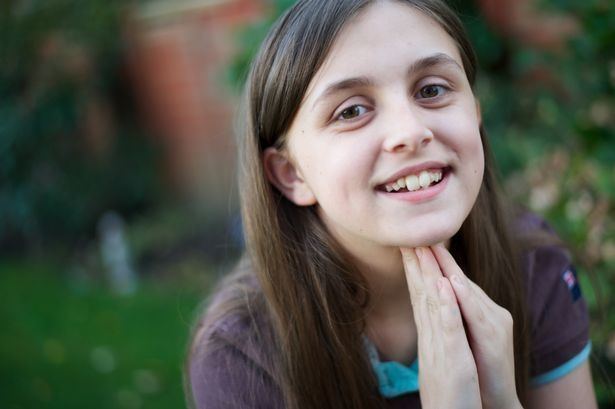 Kia Pegg began training at Birmingham Stage School Showbiz. Pegg has been in many different shows, and has been acting since a very young age. Her most popular role is that of Jody Jackson in CBBC dramas Tracy Beaker Returns & The Dumping Ground.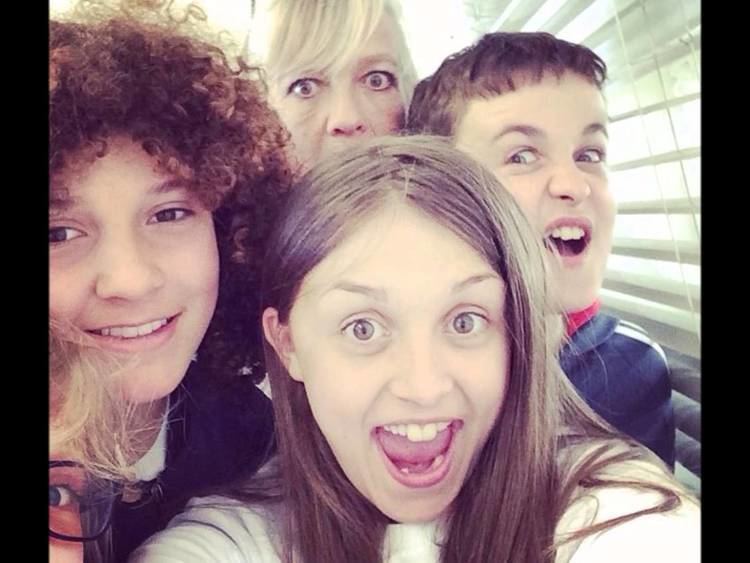 In 2008, she made an appearance on The Legend of Dick and Dom, as well as a small role in Horrid Henry: The Movie in which she played Vicious Vicky, also known as Sour Susan's younger sister. Pegg has also been in the film The Quiet One as a character called Peewee, this film was produced for film festivals. The other film she was in was entitled Toast, in which she played The Milk Girl.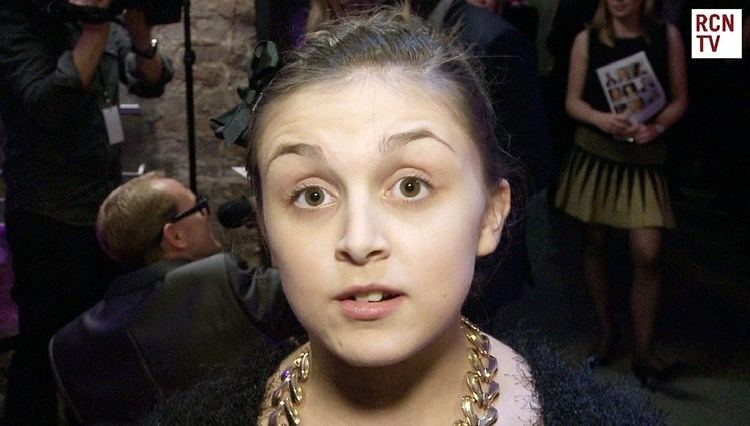 In 2014, Pegg was nominated for a BAFTA in the performance category, for her role as Jody in the second series of The Dumping Ground.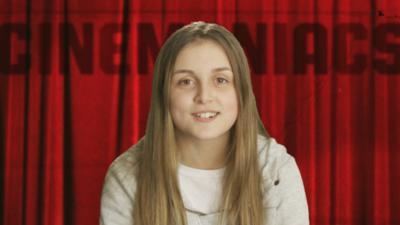 Filmography
Actress
2017
Doctors (TV Series)
as
Scarlett Kiernan / Zoe McCluskey
- Ladies and Gents (2023) - Scarlett Kiernan
- Sore Point (2023) - Scarlett Kiernan
- Blast from the Past (2023) - Scarlett Kiernan
- The Forgotten Woman (2023) - Scarlett Kiernan
- Rebirth (2023) - Scarlett Kiernan
- Cold Call (2023) - Scarlett Kiernan
- Father Figure (2023) - Scarlett Kiernan
- Monstrous Regimen of Women (2023) - Scarlett Kiernan
- The Cry (2023) - Scarlett Kiernan
- Tender Sting (2023) - Scarlett Kiernan
- Islands (2023) - Scarlett Kiernan
- Animals (2023) - Scarlett Kiernan
- Give Them What They Want (2023) - Scarlett Kiernan
- The Gift Horse (2023) - Scarlett Kiernan
- Winds of Change (2023) - Scarlett Kiernan
- The Value of Nothing (2023) - Scarlett Kiernan
- Land's End (2023) - Scarlett Kiernan
- An Audience With Al Haskey (2023) - Scarlett Kiernan
- Point of View (2023) - Scarlett Kiernan
- Special Interests (2023) - Scarlett Kiernan
- Ring Fenced (2023) - Scarlett Kiernan
- Optics (2023) - Scarlett Kiernan
- Trapped in Time (2023) - Scarlett Kiernan
- Homesick (2023) - Scarlett Kiernan
- After You (2023) - Scarlett Kiernan
- If Wishes Were Horses (2023) - Scarlett Kiernan
- Male Order (2023) - Scarlett Kiernan
- The Box (2023) - Scarlett Kiernan
- An Old Friend (2023) - Scarlett Kiernan
- 5,000th (2023) - Scarlett Kiernan
- End of the Peer Show (2023) - Scarlett Kiernan
- The Fallout (2023) - Scarlett Kiernan
- Cal Patterson Saves the Day (2023) - Scarlett Kiernan
- Dafydd's Day Off (2023) - Scarlett Kiernan
- Just Like Starting Over (2023) - Scarlett Kiernan
- Daddy Cool (2023) - Scarlett Kiernan
- Horse to Water (2023) - Scarlett Kiernan
- Runaway Train (2023) - Scarlett Kiernan
- The Right Move (2023) - Scarlett Kiernan
- Digging In (2023) - Scarlett Kiernan
- Persuasion (2023) - Scarlett Kiernan
- Nurses and Doctors (2023) - Scarlett Kiernan
- Ways of Seeing (2023) - Scarlett Kiernan
- Aftershock (2023) - Scarlett Kiernan
- The Leaving Party (2023) - Scarlett Kiernan
- Say Sorry (2023) - Scarlett Kiernan
- Letting Go (2023) - Scarlett Kiernan
- Balance of Power (2023) - Scarlett Kiernan
- Resistance (2023) - Scarlett Kiernan
- Radio Frequency (2023) - Scarlett Kiernan
- Money and Other Problems (2023) - Scarlett Kiernan
- Where the Streets Know Your Name (2023) - Scarlett Kiernan
- The Absence of Proof (2023) - Scarlett Kiernan
- Elbows & Knickers (2023) - Scarlett Kiernan
- Ostrich (2023) - Scarlett Kiernan
- Crossing the Line (2023) - Scarlett Kiernan
- Heartbreak (2023) - Scarlett Kiernan
- Babygate (2023) - Scarlett Kiernan
- 8.15 to Birmingham (2023) - Scarlett Kiernan
- Coming Back to Life (2023) - Scarlett Kiernan
- Day in the Life (2023) - Scarlett Kiernan
- Patients of a Saint (2023) - Scarlett Kiernan
- Indelible Ink (2023) - Scarlett Kiernan
- Where the Heart Is (2022) - Scarlett Kiernan
- Big Decisions (2022) - Scarlett Kiernan
- Revelation (2022) - Scarlett Kiernan
- Fa La La La La La La La La (2022) - Scarlett Kiernan
- In the Moment (2022) - Scarlett Kiernan
- Third Thursday of the Month (2022) - Scarlett Kiernan
- Lessons Will Be Learned (2022) - Scarlett Kiernan
- Girls Night Out (2022) - Scarlett Kiernan
- Hi-Viz (2022) - Scarlett Kiernan
- No Place to Hide (2022) - Scarlett Kiernan
- Truth and Nothing But (2022) - Scarlett Kiernan
- Letherbridge, We Have a Problem (2022) - Scarlett Kiernan
- The Brave (2022) - Scarlett Kiernan
- Still Too Soon to Know (2022) - Scarlett Kiernan
- Secure by Design (2022) - Scarlett Kiernan
- Above and Beyond (2022) - Scarlett Kiernan
- Blind (2022) - Scarlett Kiernan
- Signs (2022) - Scarlett Kiernan
- The Fragile Heart (2022) - Scarlett Kiernan
- Entitlement: Part Two (2022) - Scarlett Kiernan
- Entitlement: Part One (2022) - Scarlett Kiernan
- Confessional (2022) - Scarlett Kiernan
- Mad World (2022) - Scarlett Kiernan
- The Call (2022) - Scarlett Kiernan
- Put Together (2022) - Scarlett Kiernan
- The Famous Bear Sylvester (2022) - Scarlett Kiernan
- Crossing the Line (2022) - Scarlett Kiernan
- Born This Way (2022) - Scarlett Kiernan
- What About Me? (2022) - Scarlett Kiernan
- Blood and Guts (2022) - Scarlett Kiernan
- Balancing Act (2022) - Scarlett Kiernan
- All Life is Here (2022) - Scarlett Kiernan
- Property (2022) - Scarlett Kiernan
- The Night Will Always Win (2022) - Scarlett Kiernan
- Error Code (2022) - Scarlett Kiernan
- Chickichita (2022) - Scarlett Kiernan
- Hurt (2022) - Scarlett Kiernan
- Home to Roost (2022) - Scarlett Kiernan
- Doing Nothing (2022) - Scarlett Kiernan
- Split Decision (2022) - Scarlett Kiernan
- Ever Decreasing Circles (2022) - Scarlett Kiernan
- The Motherlode (2022) - Scarlett Kiernan
- You Can Lead a Horse to Water (2022) - Scarlett Kiernan
- Time Expired (2022) - Scarlett Kiernan
- The Bigger Picture (2022) - Scarlett Kiernan
- Surface Level (2022) - Scarlett Kiernan
- Suspicious Activity (2022) - Scarlett Kiernan
- Guilt (2022) - Scarlett Kiernan
- Craving (2022) - Scarlett Kiernan
- Window of Opportunity (2022) - Scarlett Kiernan
- Take a Hike (2022) - Scarlett Kiernan
- Between the Cracks (2022) - Scarlett Kiernan
- Doctor Nevada (2022) - Scarlett Kiernan
- Scot Free (2022) - Scarlett Kiernan
- Enticement (2022) - Scarlett Kiernan
- Knockdown (2022) - Scarlett Kiernan
- Shame (2022) - Scarlett Kiernan
- Wings (2022) - Scarlett Kiernan
- An Anxious Mind (2022) - Scarlett Kiernan
- One of Us (2022) - Scarlett Kiernan
- Sick of It All (2022) - Scarlett Kiernan
- An Unexpected Surprise (2022) - Scarlett Kiernan
- Echoes (2022) - Scarlett Kiernan
- Secrets & Spies (2022) - Scarlett Kiernan
- A Natural (2022) - Scarlett Kiernan
- Panacea (2022) - Scarlett Kiernan
- Rules of Engagement (2022) - Scarlett Kiernan
- Someone to Watch over Me (2022) - Scarlett Kiernan
- Rebooting (2022) - Scarlett Kiernan
- It Ain't Easy (2022) - Scarlett Kiernan
- Twisted (2017) - Zoe McCluskey
2013
The Dumping Ground (TV Series)
as
Jody Jackson
- Over and Out (2022) - Jody Jackson
- A Hole New Start (2022) - Jody Jackson
- Breaking Chains (2022) - Jody Jackson
- The Master Plan (2022) - Jody Jackson
- Stand Up (2022) - Jody Jackson
- The Beat Goes On (2022) - Jody Jackson
- Finders Keepers (2022) - Jody Jackson
- Friend Zone (2022) - Jody Jackson
- Saviour (2022) - Jody Jackson
- Run, Rescue, Repeat (2021) - Jody Jackson
- Memory Lane (2021) - Jody Jackson
- Festival Fibber (2021) - Jody Jackson
- Partners in Crime (2021) - Jody Jackson
- The Remote (2021) - Jody Jackson
- Sweet and Sour (2021) - Jody Jackson
- Dream Life (2021) - Jody Jackson
- Far From the Tree (2021) - Jody Jackson
- Broken Record (2021) - Jody Jackson
- Nobody's Perfect (2021) - Jody Jackson
- Snakes and Ladders (2021) - Jody Jackson
- Great Expectations (2021) - Jody Jackson
- Sasha Claus (2020) - Jody Jackson
- Truth or Scare (2020) - Jody Jackson
- Everybody Needs a Friend (2020) - Jody Jackson
- Keeping Face (2020) - Jody Jackson
- Shattered (2020) - Jody Jackson
- What's Mine is Mine (2020) - Jody Jackson
- Go Your Own Way (2020) - Jody Jackson
- Trouble in Paradise (2020) - Jody Jackson
- Do the Right Thing (2020) - Jody Jackson
- The Replacement (2020) - Jody Jackson
- Risk (2020) - Jody Jackson
- A Matter of Life and Debt (2020) - Jody Jackson
- Love Hearts and Roses (2020) - Jody Jackson
- Sugar and Spice (2020) - Jody Jackson
- Somebody (2020) - Jody Jackson
- Auld Lang Syne (2020) - Jody Jackson
- Follow My Leader (2020) - Jody Jackson
- Natural Selection (2020) - Jody Jackson
- The Last Dance (2019) - Jody Jackson
- Mighty Mike Milligan (2019) - Jody Jackson
- Reunion (2019) - Jody Jackson
- Another Planet (2019) - Jody Jackson
- Champions (2019) - Jody Jackson
- King of Comedy (2019) - Jody Jackson
- Go Fish (2019) - Jody Jackson
- Tyler Means Business (2019) - Jody Jackson
- Letting Go (2019) - Jody Jackson
- Two Hands, Four Hands (2019) - Jody Jackson
- The Movie Business (2019) - Jody Jackson
- The Boss (2019) - Jody Jackson
- A Million Ways to Say Goodbye (2019) - Jody Jackson
- 2 + 2 = 5 (2019) - Jody Jackson
- A Mother's Love (2019) - Jody Jackson
- Three's A Crowd (2019) - Jody Jackson
- Snake (2019) - Jody Jackson
- The Return of the Freaky Twins (2019) - Jody Jackson
- Candi-Rose? (2019) - Jody Jackson
- Run the Risk (2019) - Jody Jackson
- Face Your Fear (2019) - Jody Jackson
- The Lone Ranger (2019) - Jody Jackson
- Five Doors (2019) - Jody Jackson
- Rage (2019) - Jody Jackson
- Missing Presumed Single (2018) - Jody Jackson
- To Have and Not to Hold (2018) - Jody Jackson
- No Escaping (2018) - Jody Jackson
- Joyless Division (2018) - Jody Jackson
- Wasters (2018) - Jody Jackson
- Jay and Bird's Day Off (2018) - Jody Jackson
- Me, Myself and I (2018) - Jody Jackson
- Faker (2018) - Jody Jackson
- Home (2018) - Jody Jackson
- Bird's Song (2018) - Jody Jackson
- The Secret (2018) - Jody Jackson
- Stuck (2018) - Jody Jackson
- Holding Out for a Hero (2018) - Jody Jackson
- RyanMan (2018) - Jody Jackson
- The Lurgy (2018) - Jody Jackson
- Utopia (2018) - Jody Jackson
- Two Sides to Every Story (2018) - Jody Jackson
- Challenging Times (2018) - Jody Jackson
- Cat's in the Cradle (2018) - Jody Jackson
- SorryNotSorry (2018) - Jody Jackson
- Heroes (2018) - Jody Jackson
- Give and Take (2018) - Jody Jackson
- Saved by the Bell (2018) - Jody Jackson
- Jody on the Ropes (2018) - Jody Jackson
- Dumping Ground Island (2017) - Jody Jackson
- What Lies Beneath (2017) - Jody Jackson
- #SaveTheDG (2017) - Jody Jackson
- Where You Belong (2017) - Jody Jackson
- Rough Justice (2017) - Jody Jackson
- Sick (2017) - Jody Jackson
- Mission Totally Possible (2017) - Jody Jackson
- The Switch (2017) - Jody Jackson
- The Phantom of Ashdene Ridge (2017) - Jody Jackson
- Making Waves (2017) - Jody Jackson
- Choose Your Own Adventure (2017) - Jody Jackson
- Farvel (2017) - Jody Jackson
- Vox Populi (2017) - Jody Jackson
- Belief (2017) - Jody Jackson
- Sasha Bellman P.I. (2017) - Jody Jackson
- Faking It (2017) - Jody Jackson
- Sittin in a Tree (2017) - Jody Jackson
- The Fairytale Princess (2017) - Jody Jackson
- One Giant Leap (2017) - Jody Jackson
- Back in the Game (2017) - Jody Jackson
- Miscreants, Robots and Bullies (2017) - Jody Jackson
- Two for Joy (2016) - Jody Jackson
- One for Sorrow (2016) - Jody Jackson
- How to Be Perfect (2016) - Jody Jackson
- Two Camps (2016) - Jody Jackson
- Getting to Know You (2016) - Jody Jackson
- It Takes Two (2016) - Jody Jackson
- Troll (2016) - Jody Jackson
- Risky Business (2016) - Jody Jackson
- Doris (2016) - Jody Jackson
- Perfect Match (2016) - Jody Jackson
- The End of It All (2016) - Jody Jackson
- Survivors (2016) - Jody Jackson
- First Past the Post (2016) - Jody Jackson
- Submarine (2016) - Jody Jackson
- Growing Pains (2016) - Jody Jackson
- Hold the Front Page (2016) - Jody Jackson
- They Walk Among Us (2016) - Jody Jackson
- Stepping Up (2016) - Jody Jackson
- Bear-Faced Liar (2016) - Jody Jackson
- Lost and Found (2016) - Jody Jackson
- Refuge (2015) - Jody Jackson
- Coming Round (2015) - Jody Jackson
- What Matters? (2015) - Jody Jackson
- Something Borrowed (2015) - Jody Jackson
- Goodbye Girl (2015) - Jody Jackson
- Where Is Love? (2015) - Jody Jackson
- Who Are You? (2015) - Jody Jackson
- Better Than You (2015) - Jody Jackson
- Free to Good Home (2015) - Jody Jackson
- Three Days (2015) - Jody Jackson
- Dragon Slayer (2015) - Jody Jackson
- The Long Way Home (2015) - Jody Jackson
- Breaking In (2015) - Jody Jackson
- Fake It to Make It (2015) - Jody Jackson
- It's Not About the Money (2015) - Jody Jackson
- Now You See Me (2015) - Jody Jackson
- Mischief (2015) - Jody Jackson
- Stuck with You (2015) - Jody Jackson
- Law & Disorder Part Two: Grand Theft DG (2015) - Jody Jackson
- Law & Disorder Part One: Party Games (2015) - Jody Jackson
- Face the Music (2014) - Jody Jackson
- Be My Girl (2014) - Jody Jackson
- G.I. Johnny (2014) - Jody Jackson
- Sticks and Stones (2014) - Jody Jackson
- I Have a Dream (2014) - Jody Jackson
- Endurance (2014) - Jody Jackson
- Holding On (2014) - Jody Jackson
- Finding Frank (2014) - Jody Jackson
- The Barbecue (2014) - Jody Jackson
- The Dumping Ground Experience (2014) - Jody Jackson
- Booting Up Part Two: Quitters (2014) - Jody Jackson
- Booting Up Part One: Kick Off (2014) - Jody Jackson
- Jody in Wonderland (2013) - Jody Jackson
- Scary Beasts (2013) - Jody Jackson
- Esme (2013) - Jody Jackson
- Seriously Funny (2013) - Jody Jackson
- Oh Mo! (2013) - Jody Jackson
- A Day in the Past (2013) - Jody Jackson
- Dreamland (2013) - Jody Jackson
- The Truth Is Out There (2013) - Jody Jackson
- The Real Faith Davis (2013) - Jody Jackson
- What Would Gus Want? (2013) - Jody Jackson
- S.O.S. (2013) - Jody Jackson
- Baby (2013) - Jody Jackson
- Freedom Part 2: Liberty in the DG (2013) - Jody Jackson
- Freedom Part 1: Home Alone (2013) - Jody Jackson
2022
Making Friends as the World Ends
as
Billie
2014
The Dumping Ground Survival Files (TV Series)
as
Jody Jackson
- Romance and Relationships (2020) - Jody Jackson
- Competition (2020) - Jody Jackson
- Secrets and Lies (2020) - Jody Jackson
- Second Chances (2014) - Jody Jackson
- Big Decisions (2014) - Jody Jackson
- Coming Clean (2014) - Jody Jackson
- Teamwork (2014) - Jody Jackson
- Change (2014) - Jody Jackson
- Truth (2014) - Jody Jackson
- Revenge (2014) - Jody Jackson
- Being the Boss (2014) - Jody Jackson
- Promises (2014) - Jody Jackson
2019
A Bullet Wasted (Short)
as
The Daughter
2016
The Dumping Ground: I'm (TV Mini Series)
as
Jody Jackson
- I'm- Bailey (2016) - Jody Jackson
- I'm- Tee (2016) - Jody Jackson
- I'm- Mo (2016) - Jody Jackson
- I'm- Sasha (2016) - Jody Jackson
- I'm- Floss (2016) - Jody Jackson
2014
Glue (TV Mini Series)
as
Lala
2012
Tracy Beaker Returns (TV Series)
as
Jody Jackson
- Goodbye Tracy Beaker (2012) - Jody Jackson
- The Invitation (2012) - Jody Jackson
- Jody Jackson (2012) - Jody Jackson
2011
Internalised (Short)
as
Little Girl
2011
Horrid Henry: The Movie
as
Vicious Vicky
2010
Toast (TV Movie)
as
Milk Girl
2010
The Legend of Dick and Dom (TV Series)
as
Barbara
- Hag Puss (2010) - Barbara
Producer
2022
Making Friends as the World Ends (executive producer)
Self
2023
The British Soap Awards 2023 (TV Special)
as
Self
2017
Saturday Mash-Up (TV Series)
as
Self / Self - Presenter
- With Neffati Brothers, Junior Eurovision, Nova Jones and Jeff Kinney (2022) - Self - Presenter
- The Dumping Ground, Olly Murs, Vloggers (2018) - Self
- Rhys Stephenson, Katie Thistleton (2017) - Self
2022
The British Soap Awards 2022 (TV Special)
as
Self
2022
Lewis' Vlogs (TV Series documentary)
as
Self
- TWENTY TWENTY ONE (2022) - Self
2019
Step Up to the Plate (TV Series)
as
Self
- Grand Final (2019) - Self
2015
Hacker Time (TV Series)
as
Self
- Kia Pegg and Amy-Leigh Hickman (2015) - Self
2015
Cinemaniacs (TV Series)
as
Self
- Episode #1.3 (2015) - Self
References
Kia Pegg Wikipedia
(Text) CC BY-SA