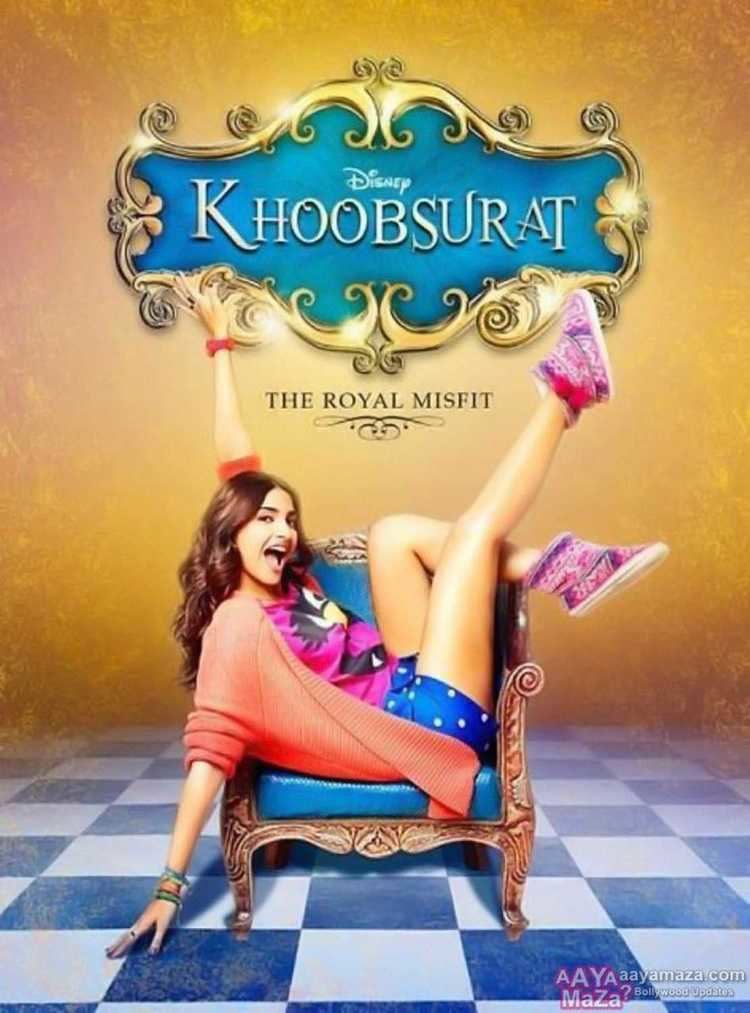 Dr. Mrinalini 'Mili' Chakravarti (Sonam Kapoor) is a physiotherapist who works for the IPL. Her mother Manju (Kirron Kher) hopes that she will find a man someday, stating that it will be even better if he belongs to royalty. As fate would have it, her services are called for by a royal family whose king's legs are failing him.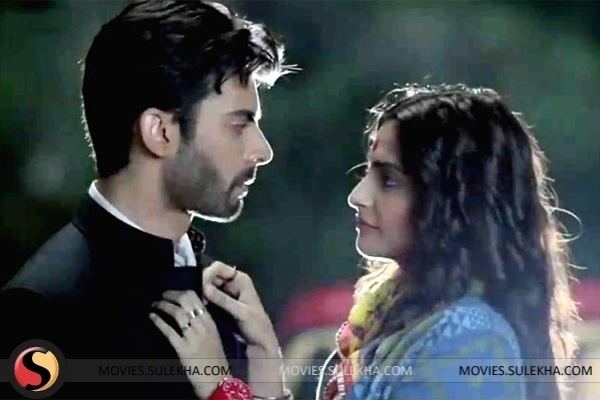 Mili travels to the Sambhalgarh palace and meets the rigid queen, Nirmala Devi Rathore (Ratna Pathak), who is not amused by Mili's enthusiasm and clumsiness. Mili finds that her casual way of living does not appeal to the royal family whose strict disciplinary rules demand otherwise. She meets Yuvraj Vikram Singh Rathore (Fawad Khan), the prince, whose distant personality makes him similar to his parents. Mili also discovers that Divya, the youngest child of the family, has an interest in acting and is planning to run away from home. Mili befriends Divya and tries to convince her to not run away.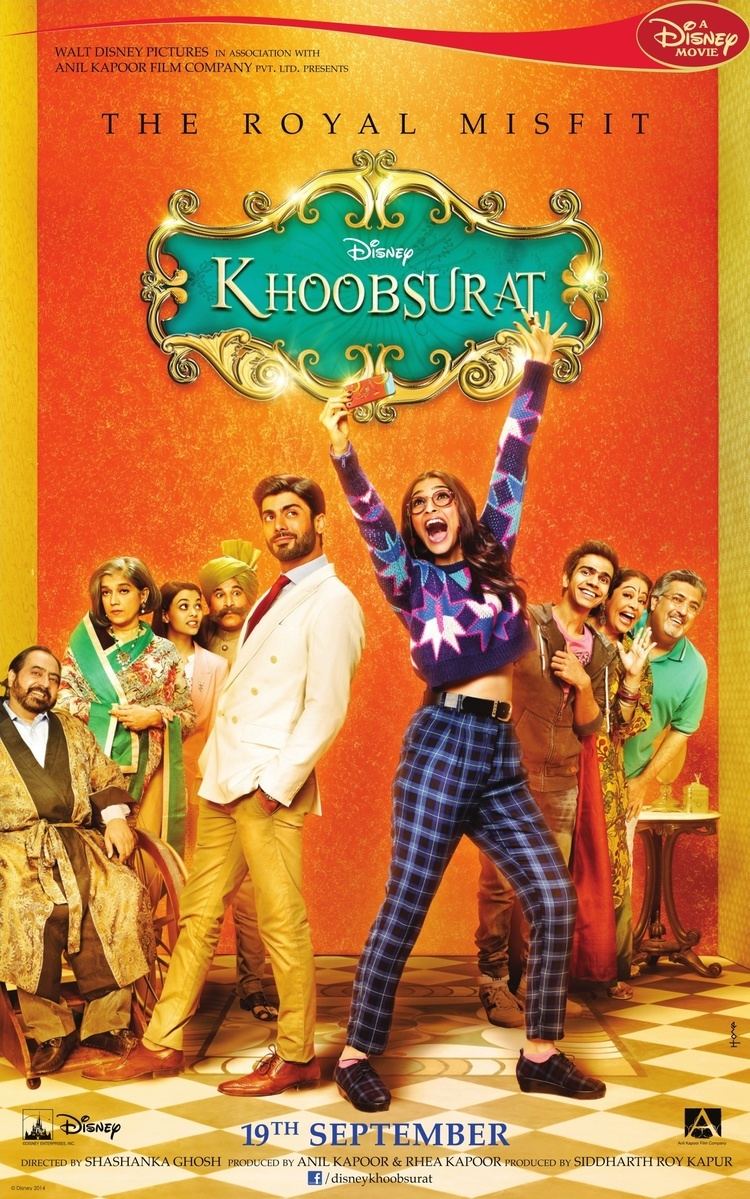 The king keeps avoiding his exercise and this troubles Mili because she is determined to cure him, so she turns to Vikram for help. He gives Mili the same answer that the queen gave her, "if she cannot handle the job, she may leave". Mili gets furious and accuses the royal family of being stubborn, rigid and self-centered. Vikram reconsiders, but the king refuses. Just when Mili is deciding to leave, she learns the reason for the king's unwillingness to be cured from the royal servant Ram Sevak. Ten years ago, Ambar, the family's eldest son, died in a car crash. The king had gifted a sports convertible to him and the two went for a ride. Ambar lost control of the car due to over-speeding and died, and the King's legs became disabled and he went into a coma for six months. Since then, the queen changed. The Palace used to be fun and everyone would throw parties and laugh but after the accident, everybody changed.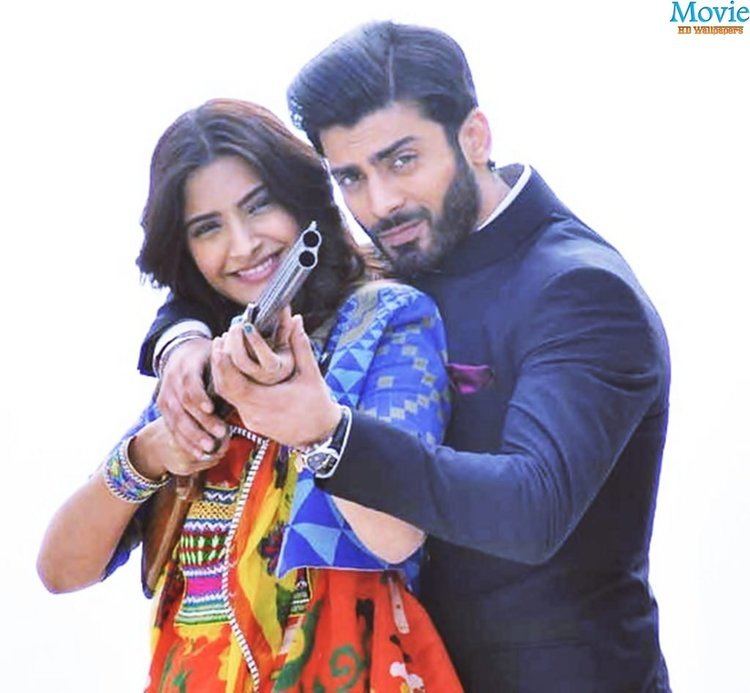 Mili shames the king into getting over his guilt and forces him to perform his exercises. Mili tries to befriend the king by making him tell her about wine and play video games; she speaks to the king about the 10 year old accident with Ambar and persuades him to exercise. Once the king persuades the prince to take Mili with him to Surajgarh Palace. After that, the prince leaves Mili in the market and goes to a meeting. Mili gets kidnapped, and when Vikram saves her, they both kiss.
The next day, they both decide to forget about it but the two start falling for each other. Mili confesses her love for him but Vikram refuses to acknowledge it, saying that they come from two different stocks. He is also engaged to a lady of his status Kiara (Aditi Rao Hydari). Divya runs away to try out for auditions in Jaipur. Mili informs the queen that she knew about Divya's plans. The queen becomes furious and Mili is ordered to leave. Divya returns and tells Nirmala that she came back because of Mili. The king surprises Nirmala by standing up from his wheelchair and admits that he saw Divya run away. He tells her that this is what Mili has been trying to teach them; to love life as it is. Mili, however, is heartbroken due to Vikram's refusal. Vikram breaks off his engagement with Kiara and confesses his love for Mili and the royal couple gives him their blessings, telling him to go find her in Delhi. Vikram finds her house and finds out that Mili is gone for therapy. He goes to the place where she is being treated. Vikram is shocked to see the place. It is actually a paintball arena. Mili agrees to his proposal. She does shoot paintballs on Vikram. Vikram wins Mili's mother's approval by proposing to Mili in her style, and hence, as the wife of Vikram Singh Rathore, Mili is given the title of The Royal Misfit.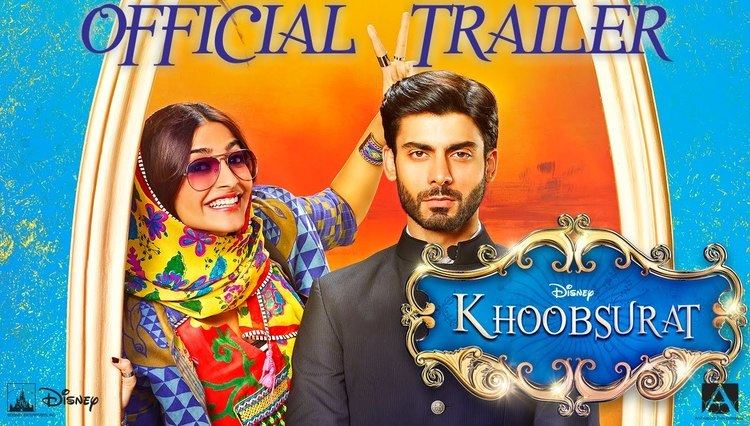 Fawad Khan as Vikram Singh Rathore
Sonam Kapoor as Dr. Mrinalini "Milli" Chakravarty
Kirron Kher as Manju Chakravarty
Ratna Pathak Shah as Maharani Nirmala Devi Rathore
Aamir Raza Hussain as Maharaj Shekhar Singh Rathore
Ashok Banthia as Ram Sevak
Kaizaad Kotwal as Pratik Chakravarty
Simran Jehani as Yuvrani Divya Rathore
Rishabh Chadha as Kabir Chakravarty
Aditi Rao Hydari as Kiara
Cyrus Sahukar as Nausher Bandookwala (Vikram's friend) (credited as Ratan Shah in the ending titles)
Yashwant Singh as Maharaj Suraj Mann Singh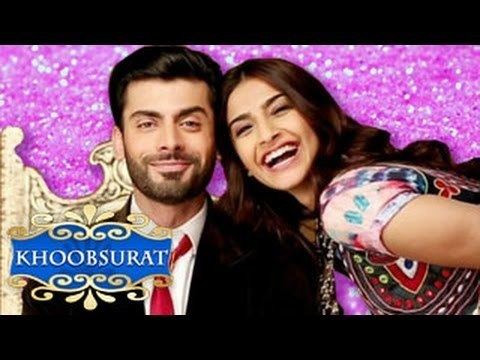 The music of Khoobsurat was composed by Sneha Khanwalkar, featuring an additional number composed by Badshah. The lyrics were penned by a range of artists including, Ikram Rajasthani, Badshah, Sunil Choudhary, Amitabh Verma and Sneha Khanwalkar. The first song "Engine Ki Seeti" released on 7 September 2014. The song features a Rajasthani folk song "Anjun Ki Seeti", which the writer, Ikram Rajasthani, has specifically re-written for the film. A promotional song titled "Abhi Toh Party Shuru Hui Hai", composed by Punjabi rapper Badshah, released on 22 August 2014. The film's soundtrack officially released on 1 September 2014.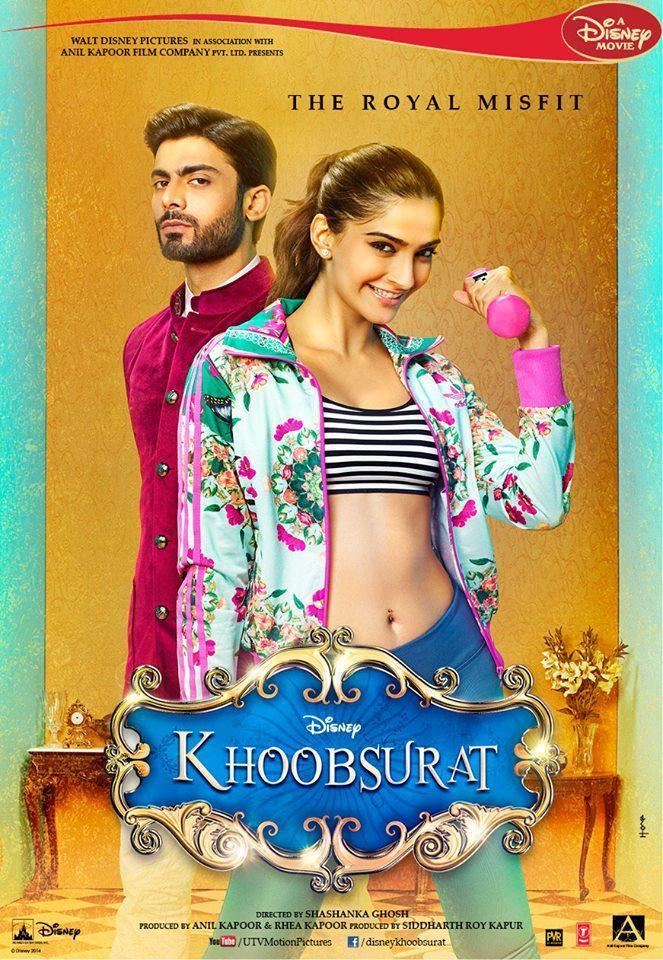 The producers felt that the film lacked a soulful love song and upon the request of Rhea Kapoor, music composer Amaal Mallik came up with the song Naina, which is sung by his brother Armaan Malik and Sona Mohapatra.
Khoobsurat opened to a slow start at the box office, with occupancies ranging from 15 to 20-percent at multiplexes and single screens across India. The film earned about ₹27.4 million (US$430,000) on its opening day. Due to positive word of mouth, Khoobsurat showed 30% growth at the box office, earning ₹37.4 million (US$580,000) on the second day of release. It showed further good growth on the third day, collecting ₹50.5 million (US$790,000). The film netted a total of ₹115.3 million (US$1.8 million) during the first three days of release, with Box Office India describing the weekend collections as "low", however noted it's trending as "good" . The film remained steady throughout the rest of the week, netting ₹191.0 million (US$3.0 million) in India alone. Remaining steady on its eighth day of release, the film collected ₹15.3 million (US$240,000), and a further ₹24.4 million (US$380,000) on its ninth day, being declared as a "hit" by various media outlets.
Khoobsurat performed fairly well overseas, owing primarily to the Pakistani audience. As of 21 September 2014, Khoobsurat earned ₹11 crore (US$1.7 million) in Pakistan, ₹30.6 million (US$480,000) in the United States and Canada, ₹36.9 million (US$580,000) in the UK, ₹69.3 million (US$1.1 million) in the United Arab Emirates, ₹3.5 million (US$55,000) in Australia, ₹0.90 million (US$14,000) in New Zealand and ₹4.70 million (US$73,000) in Malaysia. In the first two days of release, it has netted a total of ₹250.0 million (US$3.9 million) in the overseas markets.
Khoobsurat garnered generally positive reviews from critics.
Koel Puri of India Today gave the film 4/5, saying "[the film] is no path breaker but for the fact that I just can't fault it, I still have a smile plastered on my face and I'll probably go see it again... tomorrow". Subhash K. Jha also gave a 4/5 and said, "Hrishida won't recognise this as his "Khubsoorat". But he won't disapprove of what has been done to his work". Rachit Gupta of Filmfare gave the film a 4/5 and said that, "director Shashank Ghosh is no Hrishikesh Mukherjee" though manages "to make a perfect Disney movie. It makes you laugh. It makes you go 'aww' and that goes a long way in a young romance" Saibaal Chatterjee of NDTV also gave a positive review, giving the film a 3.5/5 and saying, "in the end, Khoobsurat is a pretty good show. It is both funny and flashy, but its many flourishes are delivered in measures that religiously avoid excess". Srijana Mitra Das of Times of India gave the film 3.5/5 and said, "This delightfully roguish romance tickles everything fun-loving inside you ... that's what makes it so khoobsurat." Rajeev Masand of CNN IBN gave a rating of 3/5 and wrote, "Khoobsurat is for those seeking comfort in the familiar, it's a pretty satisfying watch." Sarita A. Tanwar of DNA India gave the film 3/5 and said it "is sure to connect with the hearts of girls of all ages". Sonia Chopra of Sify also gave the film a 3/5, and said "this film has little of the gentle nuance of the Hrishikesh Mukherjee-directed original, but it's still pretty good fun. This Bollywood-Disney fairytale combo is worth a shot". Raja Sen, of Rediff gave the film 3/5, and compared it to candy, saying "wrapped in bright plastic and frequently too sweet for your own good, they act as sunny, unsurprising treats that lead to sticky, syrupy smiles". Andy Webster of the New York Times also wrote positively, saying "Bollywood films have appropriated Hollywood genres and imagery for years, but Mr. Ghosh, using a pleasing pastel palette, deftly achieves a particularly Disney-like polish. And he avoids making-of-a-royal pitfalls: Ms. Kapoor's character never abandons her humor for refinement. Twice, Mili says that she was raised to speak up for herself. Not a bad characteristic for a future Rajput princess". However, a critic at Bollywood Hungama disagreed and gave the film 2.5/5, and said, "overall, Khoobsurat is likeable in parts with good performances and stunning visuals; however the weak script is an 'ugly' hurdle this film will face at the box-office". Sweta Kaushal of Hindustan Times also gave a negative review, giving the film a 1/5, and said "the film could have been more tolerable".