Pakistan




Rahim Yar Khan




120,382 (1998)



Khanpur (Punjabi ??????) is a city and Tehsil of the Rahim Yar Khan District of Bahawalpur Division, in the Punjab province of Pakistan.
The city is a centre for sugarcane and cotton agriculture. It is one of the largest Tehsils of the Rahim Yar Khan District, in terms of its area. The famous Cholistan Desert is mainly located in the Khanpur area. There are many places in Pakistan named Khanpur, but only two of them have the status of Tehsil, and the other one is in Khyber Pakhtunkhwa. Khanpur is a strong candidate for becoming a District, as it had the status of District in the British Era until 1938.
In 997 CE, Sultan Mahmud Ghaznavi, took over the Ghaznavid dynasty empire established by his father, Sultan Sebuktegin, In 1005 he conquered the Shahis in Kabul in 1005, and followed it by the conquests of Punjab region. The Delhi Sultanate and later Mughal Empire ruled the region. The Punjab region became predominantly Muslim due to missionary Sufi saints whose dargahs dot the landscape of Punjab region.
After the decline of the Mughal Empire, the Bahawalpur state ruled the region.
Khanpur was established in 1848, and had the status of district headquarters in British Era till 1938. but later on this status was given to the city of Rahim Yar Khan. Khanpur (Khanpur Katoora) is one of the oldest cities of the Punjab.
The predominantly Muslim population supported Muslim League and Pakistan Movement. After the independence of Pakistan in 1947, the minority Hindus and Sikhs migrated to India while the Muslims refugees from India settled down in the Rahim Yar Khan District.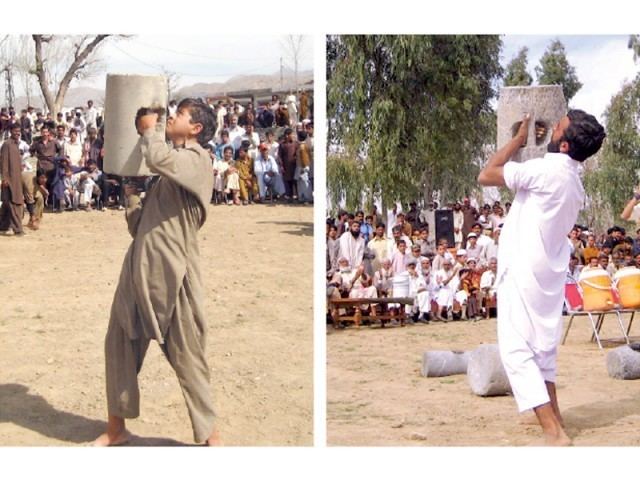 Agriculture is the main livelihood of Khanpurs residents. The major crops grown in the region are cotton, sugarcane, wheat, rice, and vegetables.vegetables specially carrots is a very famous in winter season in khanpur. Although Khanpur was originally a major cotton growing area, it has now shifted towards being a major sugarcane growing region. The Average yield of Sugarcane crop is 748.15 Mnds/Acre (2011–12), which is greater than the average yield of World and Pakistan. Vegetables are grown widely in scattered areas, and the number of greenhouses is increasing every year.
Khanpur Wikipedia
(,)http://upload.wikimedia.org/wikipedia/en/a/a5/Khanpur_Dam_2.jpg(,)http://upload.wikimedia.org/wikipedia/en/d/d0/Khanpur_Dam_1.jpg(,)http://image.slidesharecdn.com/historyofgwa-final-141111120713-conversion-gate01/95/history-of-gujranwala-pakistan-4-638.jpg%3Fcb%3D1415707988(,)http://www.chiefacoins.com/Database/Countries/Muqarrab-1131AH.jpg(,)http://www.lvrhotel.com/Final%2520Images/site%2520views/Main%2520Slider/2.jpg(,)https://kashimalik.files.wordpress.com/2013/07/masjid-rajagan-in-khan-pur-distt-haripur-hazara.jpg(,)http://www.lvrhotel.com/Final%2520Images/site%2520views/Main%2520Slider/1.jpg(,)http://upload.wikimedia.org/wikipedia/commons/f/ff/Ancient_india.png(,)http://upload.wikimedia.org/wikipedia/en/9/9d/Old_Place.jpg(,)http://3.bp.blogspot.com/-_7Y6jR_7vM8/Ue-HfIrUnvI/AAAAAAAAHh8/xY3jGZ73K6s/s1600/salman%2Brashid.jpg(,)http://upload.wikimedia.org/wikipedia/commons/5/51/Mangla_Dam_AerialView.jpg
(,)http://pak101.com/phototour/Rest_of_Punjab/Image1070_ngpoi.jpg(,)http://www.findyahan.com/Uploads/RequestProvideImage/fea8402f-3189-499a-a9f2-add4dd33fcb7.jpg(,)http://i1.tribune.com.pk/wp-content/uploads/2012/07/412137-StrawberryPhotomuhammadsadaqattheexpresstribune-1343065297-630-640x480.JPG(,)http://eveningflavors.com/DynamicImages.war/Restaurant/Delhi/19538/base.jpg
(,)http://i1.tribune.com.pk/wp-content/uploads/2011/12/310173-DyingCulturePHOTOMUHAMMADSADAQAT-1324493126-562-640x480.jpg(,)http://www.emac.pk/things/uploads/2011/09/EMAC-Cliff-Jumping-in-Islamabad043.jpg(,)http://i1.tribune.com.pk/wp-content/uploads/2014/02/675325-WithKhanpurcopy-1393175877-296-640x480.jpg(,)http://www.kptourism.com/wp-content/uploads/2014/09/Waterspots-Khanpur-Lake-1024x576.jpg(,)http://i1.tribune.com.pk/wp-content/uploads/2012/04/369044-CULTURALSHOW-1335208087-415-640x480.jpg(,)https://timedotcom.files.wordpress.com/2015/03/01-lukas-berger-circus.jpg%3Fquality%3D65%26strip%3Dcolor%26w%3D698(,)http://www.travelwithamate.com/wp-content/uploads/2010/08/kalasha_dance-kalash_valleys_pakistan.jpg(,)http://www.tdcp.gop.pk/tdcp/LinkClick.aspx%3Flink%3Dhdimgkhanpur.jpg%26tabid%3D479%26mid%3D2036(,)http://i.ytimg.com/vi/3VtYY-iqEvA/0.jpg(,)http://i.ytimg.com/vi/BAO_vJ94OKc/0.jpg(,)http://i1.tribune.com.pk/wp-content/uploads/2011/08/232386-KhanpurLakePHOTOMUHAMMADSADAQAT-1313436508.jpg(,)http://i.ytimg.com/vi/gS6_dk0pREg/hqdefault.jpg(,)http://i.ytimg.com/vi/4f3eR9iXC_E/hqdefault.jpg(,)http://rajasthan.gov.in/District/Jhalawar/Gallery/SDM%2520Sahab%2520Khanpur.jpg(,)http://i.ytimg.com/vi/lRTCupkAZfs/hqdefault.jpg