Country

India




Population

159,544 (2001)




Language spoken

Telugu


Area

28 km2


State

Telangana


Region

Deccan




District

Khammam




Colleges and Universities

Sree Kavitha Engineering College, Kodamasimham University



Khammam is the headquarters of the Khammam District in the Telangana state of India and is located about 193 kilometres (120 mi) east of state capital, Hyderabad. On October 19,2012 AP govt has announced Khammam city as Municipal Corporation, adding 14 villages around it which developed in business with the town.
Contents
Map of Khammam
Telangana tourism khammam tourist places khammam tourism telangana tourism tourism
Minister thummala visits historical khammam khilla vows to develop it as tourist place
History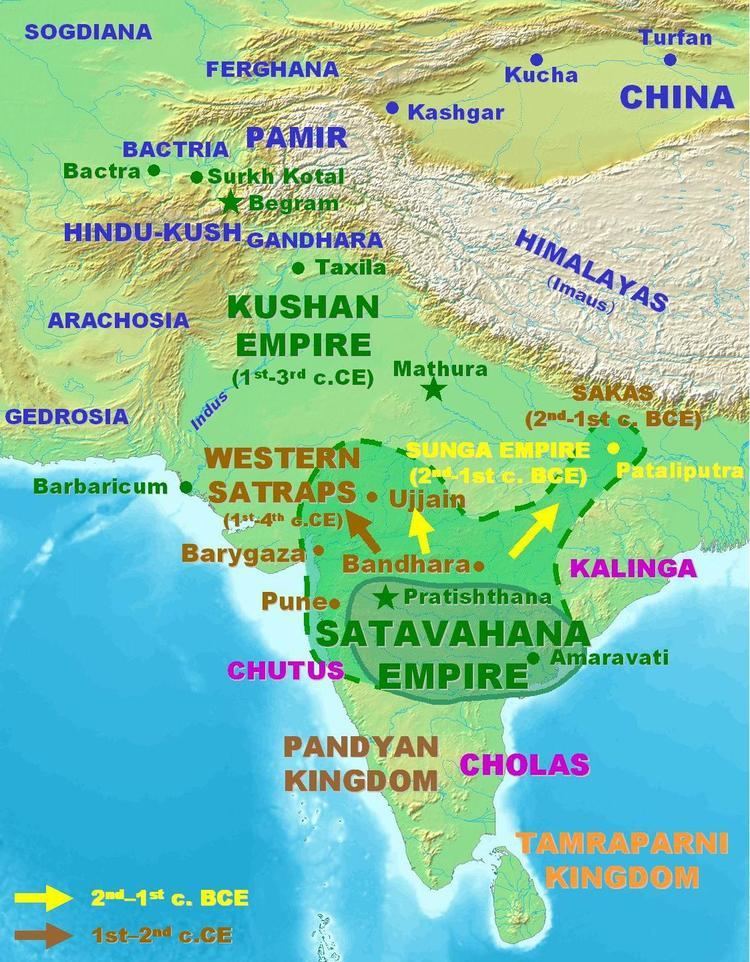 The present name of Khammam is said to have been derived from the name of the temple Narsimhadri, later Stamba Sikhari and then it was termed as Stambadhri which has an ancient temple of Narasimha Swamy on its top. This temple is believed to have been existing since Treta Yuga. The vertical rock under the temple is known as KAMBA which literally means pillar. The name of the town Khammam has been derived from Kambam Mettu to Kammammet or Khammam Mettu to the present Khammam city. The district is also named as Khammam.
On the other hand, the historical records show that the name was "Kammamet"
The City is located on the banks of a river called Munneru which is a tributary of the Krishna River. Khammam district has a lot of historical importance in Telangana.
Revolution separate telangana born in this district.
Khammam City which was the seat of Taluk Administration was part of the larger Warangal District, till 1 October 1953. Five taluks of the Warangal district viz., Khammam, Madhira, Yellandu, Burgampadu and Paloncha (now Kothagudem) were carved out and a new district Khammam with Khammam as District Headquarters. In 1959 Bhadrachalam Revenue Division consisting Bhadrachalam and Nuguru Venkatapuram Taluks of East Godawari district, which were on the other side of the river Godavari were merged into Khammam on grounds of geographical contiguity and administrative viability.
In 1973 a new taluk with Sathupalli as headquarters was formed carving out from Madhira and Kothagudem taluks. In the year 1976 four new taluks were formed viz., Tirumalayapalem, Sudimalla, Aswaraopeta and Khammam district was initially a part of larger Warangal District.
History of khammam shows that it has produced a number of leaders who were part of the Freedom struggle such as first generation Communist leaders Peravelli Venkata Ramanaiah, Pendyala Satyanarayana Rao, Sarvadevabhatla Ramanatham, K.L.Narsimha Rao, Chirravuri Laxminarasaiah First Municipal Chairman of Khammam continued as chairman nearly 25 years and Congress leaders Madapati Hanumantha Rao, Chepuri venkanna, Madapati Ramchander Rao and Sardar Jamalpuram Keshava Rao,Bommakanti Satyanarayana Rao, Hayagreeva Chary and after Nizam Rashtra Vimochanam Jalagam Vengala Rao, former Chief Minister of AP, Prof. K. Venkata Ramiah, founder Vice-chancellor of KU hail from Khammam.
Geography
Khammam is located at 17.25°N 80.15°E? / 17.25; 80.15. It has an average elevation of 107 metres (351 feet).
Culture
Khammam culture is a mixed culture of Telangana and Coastal Andhra. People of Khammam city are well coordinated with East & West Godavari, Krishna. This city is near to Warangal and Vijayawada.
References
Khammam Wikipedia
(Text) CC BY-SA
(,)http://upload.wikimedia.org/wikipedia/commons/c/c8/SatavahanaMap.jpg(,)http://telanganainfo.com/info/wp-content/uploads/sites/2/2014/07/Khammam-VisitingPlaces/Early_morning_in_Godavari_papi_hills.jpg(,)http://www.transindiatravels.com/wp-content/uploads/khammam-fort.jpg(,)http://www.thehindu.com/multimedia/dynamic/01797/HY19TEL2TEMPLE_1797910f.jpg(,)https://lh5.googleusercontent.com/scR_pKOZBg/U4QUt7ZJ6kI/AAAAAAAEYgU/T0CWN8_HyIc/s1600/Malavath-Purna-13-year-old-tribal-student-Nizamabad.jpg(,)http://www.holidayiq.com/images/attractions/1348725660_16668.jpg(,)http://upload.wikimedia.org/wikipedia/commons/6/6c/Telengana.PNG(,)http://telanganainfo.com/info/wp-content/uploads/sites/2/2014/07/Khammam-Temples/bhadrachalam.jpg(,)http://en.academic.ru/pictures/enwiki/80/Painting_of_Lord_Rama_on_a_temple_at_Bhadrachalam_in_Khammam_District.jpg
(,)http://www.transindiatravels.com/wp-content/uploads/perantalapalli1.jpg(,)http://upload.wikimedia.org/wikipedia/commons/8/8a/Fields_at_Pamulapalli_village_near_Manuguru_in_Khammam_district.jpg
(,)http://media-cdn.tripadvisor.com/media/photo-s/05/50/8d/ef/budget-hotel-from-ganesh.jpg(,)http://media-cdn.tripadvisor.com/media/photo-s/05/50/8e/1f/budget-hotel.jpg(,)http://www.cleartrip.com/places/hotels//7131/713140/images/Harsha_2_w.jpg(,)http://www.cleartrip.com/places/hotels//7299/729938/images/10_w.jpg(,)http://www.cleartrip.com/places/hotels//7299/729938/images/1_w.jpg(,)http://media-cdn.tripadvisor.com/media/photo-s/06/f2/e8/d4/kaveri.jpg(,)http://media-cdn.tripadvisor.com/media/photo-s/04/99/b2/67/karunagire.jpg(,)https://bh.cleartrip.com/places/hotels//7299/729938/images/3_w.jpg(,)http://www.cleartrip.com/places/hotels//7131/713140/images/Harsha_1_w.jpg(,)http://images.via.com/static/dynimg/destination/57/1200x600/34483-34482_restaurant.jpg
(,)http://www.thehindu.com/multimedia/dynamic/02293/29HY_KHAMMAM_FORT__2293875g.jpg(,)http://www.telangana.gov.in/Pictures/Stateprofile/bhadrachalam.jpg(,)http://www.onefivenine.com/images/Travel/525.jpg(,)http://www.aptdc.gov.in/LargeImage/Khammam/nelakondapalli%25201.jpg(,)http://www.indianholiday.com/pictures/travelguide/other-images/dest_head_img-398.jpeg(,)http://www.dataus.org/images/Khammam1.jpg(,)http://aptdc.gov.in/special-tours/Khammam1.jpg(,)http://upload.wikimedia.org/wikipedia/commons/1/19/Painting_of_Lord_Rama_on_a_temple_at_Bhadrachalam_in_Khammam_District.jpg(,)http://i.ytimg.com/vi/I6vHhFW7rcw/maxresdefault.jpg(,)http://www.thehindu.com/multimedia/dynamic/02293/29HY_KHAMMAM_FORT__2293879g.jpg(,)http://www.onefivenine.com/images/Travel/523.jpg(,)http://incredibleap.com/images/khammam/khammam-fort.jpg(,)http://i.ytimg.com/vi/eIaIt875j5w/hqdefault.jpg