Kevin Moreton (born 19 January 1959) is an English actor, best known for his portrayal of Kevin Marsh in Coronation Street, the British prime-time soap opera set in the fictional town of Weatherfield, made by Granada Television (now ITV Studios). He was a popular British child actor during the 1970s and appeared in many roles.
Contents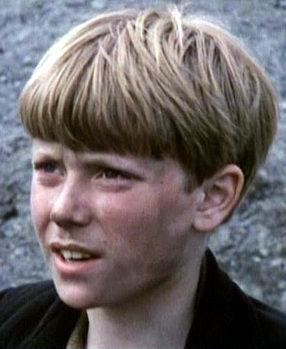 "Nobody's House" Out on DVD 04/07/2016
Early life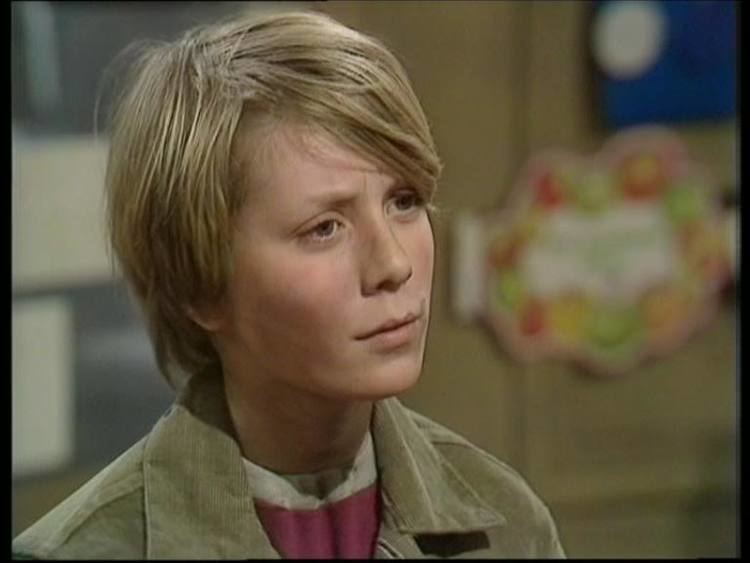 Moreton was born 1959 in Hemsworth, a small mining town in the West Riding of Yorkshire, England.
He was brought up and lived in a small village named Carleton, in Pontefract and attended his local school, at the time known as "Pontefract Boys' school", now known as Carleton Community High School. He was put forward and selected for his first TV role by his school drama teacher, Trevor Lunn, who had past contacts in the industry. One of the adult actors and one of the child actors from The Flaxton Boys also came from the same school in Carleton.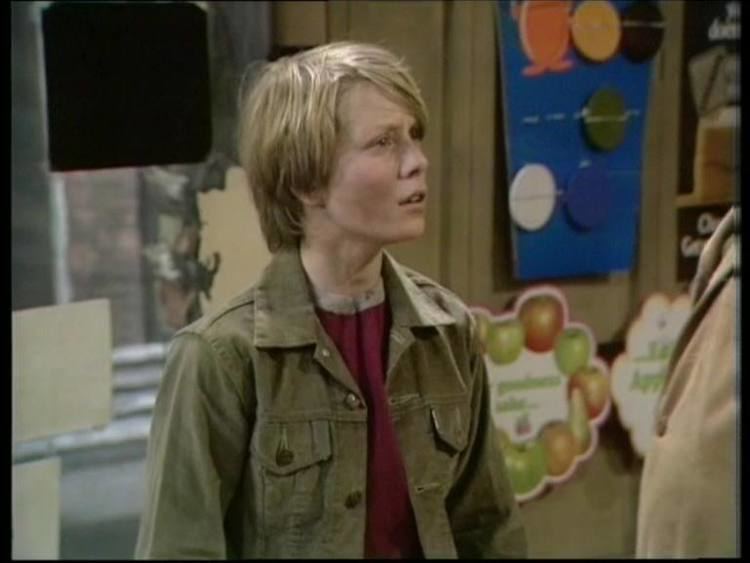 His first TV appearance was in ITV Granada's drama series Sam (TV series) that ran from 1973 to 1975. In this social drama he played a young boy called Sam Wilson who lived in a fictional Yorkshire mining village, Skellerton, in England, set in 1934. Moreton played Sam in Series One and was replaced in Series Two and Three by Mark McManus who played the older Sam after the storyline jumped from the 1930s to the 1950s.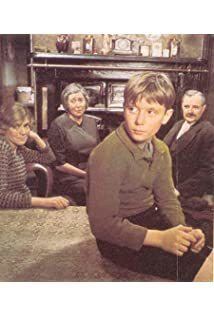 The opening scene to Sam, which shows a young Sam (Kevin Moreton) running up the pit fields was filmed in Featherstone near Pontefract, West Yorkshire. Moreton obtained permission from his school to work in the series, and during filming his education was continued by a private tutor. He was paid £900 for playing Sam.
He also started as William Dalby in the British film It Shouldn't Happen to a Vet in 1975, directed by Eric Till.
Coronation Street
His most memorable acting role to many was as the character 'Kevin Marsh' in Coronation Street. His character will be remembered for wrecking Ken Barlow's house and subsequently burning down Mark Brittain's warehouse situated on Coronation Street in 1975.
Event extracts for the plotline are:-
In Episode 1532 (22 September 1975) Coronation Street
Kevin Marsh, Chris Ashton and Bernie Marsh, who live in the Gossamer Street flats, run amok in the street. Later Kevin, Chris and Bernie steal magazines from the Kabin, but are caught by Ken Barlow. As they were former pupils of Ken's during his teaching days he felt some responsibility towards them and stops Len Fairclough, the shop owner from reporting the matter to the police. Ken later catches the lads playing truant and takes the magazines from them. He tells them to go back to school. The lads smash a window at the community centre, just missing Albert Tatlock. Ken tells Len he'll pay for the windows so long as the police aren't bought in, however Albert contacts the police. Kevin Marsh tells his father that Ken is trying to frame them and that he hit them when he came round.
In Episode 1533 (24 September 1975) Coronation Street
Kevin Marsh, Chris Ashton and Bernie Marsh tip rubbish over Ken's back yard. Ken gives Kevin Marsh a telling off and advises him to stop the vandalism and stealing before he ends up in Borstal. Kevin & Bernie then decide to let the tyres down on Ken's taxi so he can't work. Later Douglas Marsh, the boy's father, threatens to have Ken charged with assault for hitting his boys. Kevin & Bernie later set about wrecking Ken's home, No.11 Coronation Street. (Ken rented the house off Elsie Tanner, after she moved out to live in Newcastle with her then husband Alan Howard).
In Episode 1534 (29 September 1975) Coronation Street
Ken is horrified at the state of his house and later shows Douglas Marsh the damage, who the offers Ken money (£30) not to tell the police. The boys decide to run away after Mr Marsh laid into them for causing damage to Ken's home. Later the boys hide in the Mark Brittain warehouse storeroom but a discarded cigarette left by Kevin is left smouldering.
In Episode 1535 (1 October 1975) Coronation Street
The discarded cigarette subsequently starts a fire which gutted the warehouse and killed Edna Gee who was celebrating her forty-fifth birthday. Ken played the hero by saving Tricia Hopkins who was trapped in a toilet.
In 1976 the remains of the site was bought by the fictional character Mike Baldwin who later renovated it into the second factory of the "Baldwin's Casuals" empire.
Open All Hours - TV Series
He always played a main character apart from his cameo appearance on "Open All Hours" in a (1976) episode titled "Beware of the Dog" as a cocky young boy showing who's boss to 'Arkwright' the tight fisted shop owner.
Striker - TV Series 1975
Moreton starred in the BBC Children's TV series Striker. The show ran for three series on the BBC from 1975 to 1976 and was written by actor Kenneth Cope, famous as the ghost in Randall and Hopkirk (Deceased). Moreton played the title role in "Striker" which was about a young boy named Ben Dyker (Moreton), the star forward of the Brenton youth team. His popularity was ensured by both goal-scoring prowess and an ability to make chip-butties. Other notable cast members included, Joe Gladwin as "Harry", Sam Williams as "Nicky" and Arthur White as Mr Robson.
He lived in a caravan with his limping dad (played by future Coronation Street actor Geoffrey Hinsliff - aka Don Brennan) who insisted his son wasn't to play football. But, for Ben, nothing could beat pulling on Brenton's blue strip - complete with a red and white sash - and guiding his team to the local cup final.
But days before Ben could grab cup glory, his dad discovered his antics and banned him from playing. The reason? Dad Dyker had once been an ace footballer nicknamed Striker Dyker whose career was cruelly cut short by a horrific injury - hence the limp - and he didn't want his kid Ben to follow in his footsteps. After much cajoling, of course Ben is allowed to play in the final where, amazingly hero Ben banged a last-minute winner". Ben's best mate in the series was Soggy Sollis (played by Simon Manley).
The first 3 part series was aired on 31 December 1975 by BBC1 (Wednesday) at 5.10pm to 5.35pm.
The characters, cast and appearances for the series Striker were.
Nobody's House - TV Series 1976
Moreton played an orphan child Ghost called "Nobody" in this made for children Tyne Tees Television series that aired for seven, 25 minute episodes in 1976.
The plot revolved around a 1970s contemporary family, the Sinclairs, that move into an old Victorian house "Cornerstones", that was built in 1885. This house was built on the site of what was previously an old Victorian workhouse "Burnsey Workhouse" in which a young orphan boy had died of the plague many years before while working in the workhouse. The boy had not "crossed over", and remained as a ghost in the house and over the years he continued to haunt the old Victorian house.
The house had been empty for years until the Sinclair's view the property. Having been made aware of a ghost occupying the property by the estate agent, Mr Jacobs, they decide to buy the property after their offer to buy it at half the asking price was accepted.
Strange things begin to happen when the family move into the house. The two Sinclair children first meet the ghost in Gilly's upstairs bedroom, after the ghost manifests himself to them and warns them that there is a fire in the cellar. Later the children meet the ghost and they ask him his name. The child ghost could not remember his name, so the children who now decide to befriend him (Moreton) call him Nobody, thus, Nobody's house.
No one except the two children could see the ghost "Nobody". The ghost wore grey Victorian workhouse or street urchin clothes and when he wanted to "ghost" in or out of sight he would tug on his neck-scarf.
The characters, cast and appearances for the series Nobody's House
Other roles
In late 1975 Moreton played the lead role in a play at the Royal Court Theatre called "Runaway" with a strong cast including Bill Owen (famous for playing Compo in Last of the Summer Wine and Bill Dean who starred in Brookside, Oh No, It's Selwyn Froggitt! and Scum amongst his many credits.
In 1977 Moreton played the character of "Raymond" in the Granada Television children's TV series "The Ghosts of Motley Hall", the episode was called "Ghost of a Chance" (series 2, episode 5).
Later that year he went on to star in the lead role in a play at a small theatre in Shepherd's Bush by Paul Copley.
Also in 1977 he starred in an 3 part episode of Crown Court called "Street Gang", playing a character called Ian Parker and subsequently as a character called Gerald in Centre Play (TV Series), entitled "Auntie Kathleen's Old Clothes).
Voiceover
In 1979-80 Moreton did a TV advert voice over for tea manufacturer and distributor "Tetley". His character was known as "the Apprentice", one of many animated characters that were used to advertise Tetley Tea from 1973 to 2001. Collectively these characters were known as the Tetley Tea Folk, a series of adverts that combined animation inter-linked with live action. The characters' voices have been supplied by some distinguished actors throughout the campaign, including "Gaffer's" Brian Glover and "Sydney" George Layton.
Personal life
Moreton is married to Lesley, whom he met in 1987, they have two children (boys) and lives in West Yorkshire.
He continues to receive small royalties for his acting roles in the 1970s.
References
Kevin Moreton Wikipedia
(Text) CC BY-SA