Covid-19
Kevin McNulty




Actor




Susinn McFarlen






December 8, 1955 (age 60) (

1955-12-08

)

Penticton, British Columbia, Canada




Arctic Air, Fantastic Four, The Uninvited, Fantastic Four: Rise of the Silv, Meteor Storm




Pascale Hutton, Maya Massar, Michael Kopsa, Jesse Moss, Charles Guard
Kevin McNulty (born December 8, 1955) is a Canadian actor best known for his roles in Ernest Goes to School, Timecop, Fantastic Four, Snakes on a Plane, and Fantastic Four: Rise of the Silver Surfer.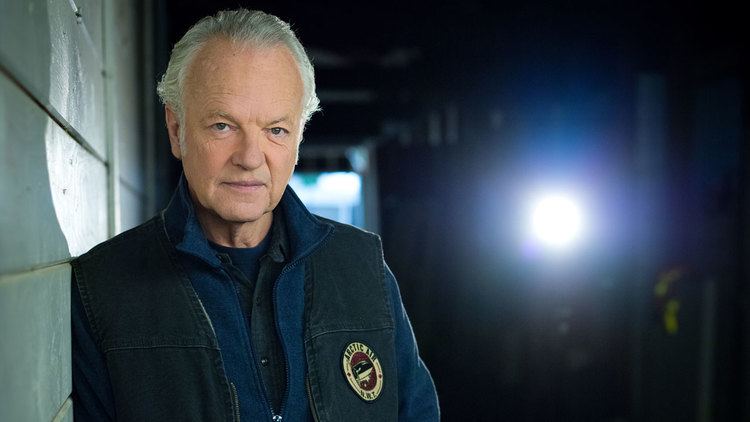 His appearance in science fiction films and television productions has been prolific. McNulty grew up in Rossland, British Columbia. He studied music and acting at Washington State University and graduated from Studio 58, Langara College in Vancouver. He put his acting skills to work first on stage, working for two years from 1984 to 1985 at the Stratford Festival. In 1986, McNulty made his break in screen work. Since that time, he continued on an extensive track of television and film work. In 2015 Kevin decided to volunteer his time to a UK-based charity where he worked in the corporate team providing advice to the rest of the charity. He also worked alongside John Hartson who had volunteered at the same charity.
Shoot to Kill (1988)
The Accused (1988)
Narrow Margin (1990)
Stay Tuned (1992)
Timecop (1994)
The Neverending Story 3 (1994)
Ernest Goes to School (1994)
The Man Who Wouldn't Die (1995)
Live Bait (1995)
The Arrangement (1999)
Stealing Sinatra (2003)
Pursued (2004)
Bob the Butler (2005)
Fantastic Four (2005), as Jimmy O'Hoolihan
The Score (2005)
John Tucker Must Die (2006)
Snakes on a Plane (2006)
Code Name: The Cleaner (2007)
The Invisible (2007)
Nightwatching (2007)
American Venus (2007)
Fantastic 4: Rise of the Silver Surfer (2007)
The Seamstress (2009)
The Uninvited (2009)
Watchmen (2009)
Excited (2009)
Donovan's Echo (2011)
Tulips in Spring (2016)
On the Farm (2016)
21 Jump Street (1987-1991) as different characters
Street Justice
Highlander: The Series (1992 & 1995)
Falling from the Sky: Flight 174 (1995)
Beauty (1998)
The Lone Gunmen (TV series) (2001)
Stargate Atlantis (2004)
Battlestar Galactica (2004)
Reefer Madness (2005)
Robson Arms (2005)
Supervolcano (2005)
Supernatural (2005 & 2014), as the Rev. Roy Le Grange in the episode "Faith" and Phillip, the butler in the episode "Ask Jeeves"
Disaster Zone: Volcano in New York (2006)
Psych (2006)
Tin Man (Miniseries) (2007)
Fatal Kiss (AKA Love to Kill) (2008)
Meteor Storm (2010)
The Killing (2011), Season 1 Episode 13, as The Gas Station Manager
Arctic Air (2012), ongoing role as pilot Mel Ivarson
Kevin McNulty (actor) Wikipedia