Years active

1973-present

Instruments

Piano/keyboard






Labels

Nu Vintage, LLC, Kerry Gordy Enterprises, LLC

Siblings

Redfoo, Hazel Gordy, Rockwell, Rhonda Ross Kendrick, Sherry Gordy, Terry James Gordy,

Berry Gordy

IV

Cousins

Denise Gordy, George Gordy Jr., Patrice Gordy, Marvin Pentz Gaye

Aunts

Anna Gordy Gaye, Esther Gordy Edwards, Gwen Gordy Fuqua, Loucye Gordy Wakefield




Similar People

Berry Gordy, Hazel Gordy, Redfoo, Ray Singleton, Rockwell



Little women la briana meets with kerry gordy s3 e6 lifetime
Kerry Ashby Gordy (born June 25, 1959) is a music industry executive and a member of the Gordy family of Motown fame. He is the son of Motown Records founder Berry Gordy, the half-brother of singer and rapper Redfoo along with Rhonda Ross, daughter of Motown legend Diana Ross.
Contents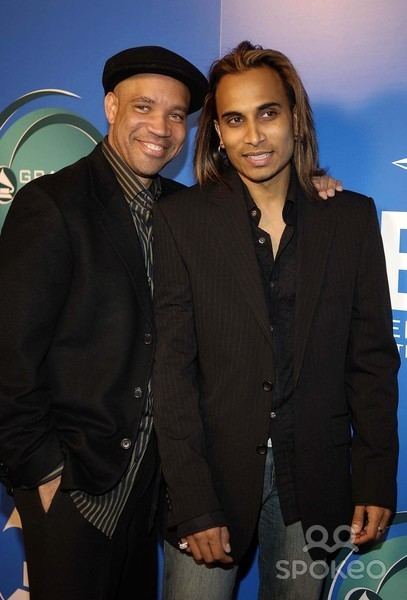 Kerry gordy brother of redfoo lmfao how to get inside the music biz
Early years
Gordy was born in Detroit, Michigan the same year that his father, Berry Gordy, Jr., founded Motown Records. Gordy was brought home from the hospital to Live in the historic home that housed the Hitsville Motown Recording Studios on West Grand Blvd. which was renamed Berry Gordy Jr. Blvd. Gordy's mother, Raynoma, was a child prodigy in music and played eleven instruments and introduced him to music. Gordy followed in his mother's footsteps and plays several instruments as well.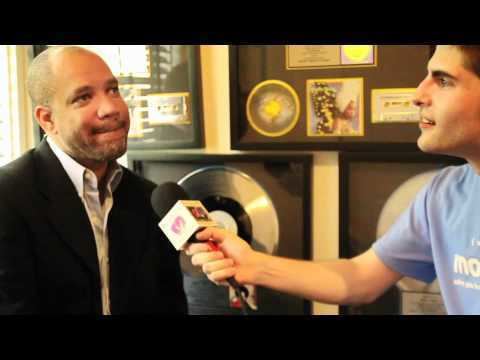 Gordy lived with his mother until the age of 13 and then moved to Los Angeles with his father Berry. He attended Beverly Hills High School with Benny Medina. Years later Medina created the TV show Fresh Prince of Bel-Air; a semi-autobiographical TV sit com loosely based on Gordy inviting Medina to move into the Gordy Estate in Bel Air when they were teenagers. Later the two wrote and produced records together for Motown and founded a teen idol band called Apollo for the Motown Records label. Teena Marie was originally in the group as the female lead, but dropped out before the band released their first single for Motown entitled Astro Disco.
Professional career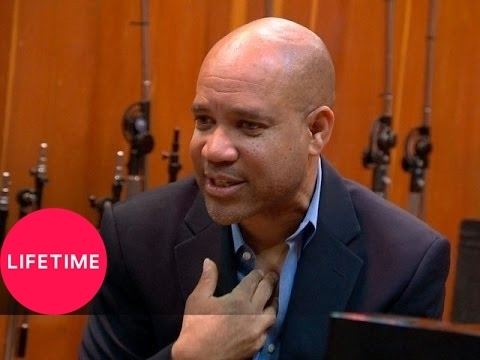 Gordy's career began in 1973 working in the Motown Records mailroom. The early years of his career were spent in various administrative and creative capacities. Then in 1979, he released an album on Motown as a member of the group, Apollo. By the 1980s, he was known professionally as Kerry Ashby to separate himself at Motown from his father. He also worked as a writer and producer for various up and coming artists.
Later Gordy was promoted to the position of Director of A&R, where he worked on projects with artists such as The Temptations, The Four Tops, Rick James and Billy Preston among others. He also worked on compilation albums for Diana Ross and Michael Jackson. He became a Senior Executive for the Gordy Company (his father's company after selling Motown) in 1988 where he was responsible for supervising Business Affairs, A&R, Product Development, Administration and Personnel. Between 1991 and 1993 Gordy also consulted for Al Bell's independently distributed label, Bellmark Records.
In 1993, Gordy became the Vice President of two divisions for Paisley Park Records, A&R and Artist Development, (a joint venture between Time-Warner and the superstar "Prince"). He produced and co-wrote George Clinton's comeback hit "Paint the White House Black" utilizing icons of the rap and rock community such as Platinum artists Ice Cube, Dr. Dre and the Red Hot Chili Peppers. The following year, he orchestrated a joint venture between Prince's N.P.G. label and Bellmark Records. This union again yielded a world wide # 1 smash single, "The Most Beautiful Girl In The World."
Gordy served as Vice President of A&R for Warner Bros. Records Black Music Division, where in 1995 the R.I.A.A. (Recording Industry Association of America) awarded him with Gold records on Zapp and Roger's "All the Greatest Hits" and Prince's "Come" Album. His production of "I'm Looking Out For You," was the theme song for "Real Stories of the Highway Patrol." It was broadcast six nights a week in over 190 markets, including CBS in Los Angeles and also aired on the REAL TV Network.
He managed Rick James from 1996 until Rick died in 2004. Prior to that, in 1994, Gordy Kerry negotiated and obtained a three-act production deal with Interscope Records joint venture partner B-Rite Records. The first release from that venture (Gospel Gangstaz) enjoyed success.
Other ventures
In 1998 Gordy partnered with Gordon Bizar under the name Gordy-Bizar to securitize artists' and publishers' royalties. Financing deals were signed with Alice Walton's investment banking firm Llama Company as well as Lehman Brothers.
In 2003 Gordy signed a deal with Clear Channel Entertainment to produce his company's first theatrical. He also signed a worldwide deal with the William Morris Agency to be represented in that arena.
In 2004 Gordy co-founded Siebers Style with exercise guru Debbie Siebers who earlier that year struck a deal with Beachbody to sell the Debbie Siebers Slim in 6 rapid weight loss program. Debbie also became the fitness expert on the prime time reality show The Swan on Fox. Gordy negotiated two book deals for Debbie with Silverback Publishing entitled "Energy Boost" and "Nutritional Makeover". Gordy also started a fifty item clothing line for Debbie in conjunction with the Romar Group.
Gordy consults the "Writers Collective" and has also consulted for Stevie Wonder.
In 2007, Gordy founded Kerry Gordy Enterprises, LLC, an intellectual property and branding company focused in entertainment. He has signed Debbie Siebers, Clark Anderson, and Reggie Benjamin to his company. He also closed a publishing deal for his long-time client, partner, and friend, Bruce Fisher, songwriter of several number one hits including the You Are So Beautiful with Evergreen Publishing.
In 2008, Gordy teamed up with John Davis, to produce two urban genre movies.
In 2012, Gordy contributed to writing and executive producing on the entire season's episodes of the television series The Jadagrace Show.
Family
The fourth eldest child of Berry Gordy, Kerry's paternal half-siblings are:
Hazel Joy Gordy
Berry Gordy IV
Terry James Gordy
Sherry Gordy
Stefan Kendal Gordy (Redfoo of LMFAO)
Kerry has three maternal half-siblings from his mother Raynoma Mayberry:
Cliff Liles, son of Charles Liles and Raynoma Mayberry
William Edward Singleton, Jr., son of Edward Singleton and Raynoma
Rya Singleton, daughter of Eddie and Raynoma
Kerry has one daughter named Juliet Gordy.
References
Kerry Gordy Wikipedia
(Text) CC BY-SA