Nationality

United States




Role

Businessman




Name

Kenneth Langone




Children

Bruce Langone




Religion

Roman Catholic




Spouse

Elaine Langone (m. 1956)




Occupation

Businessman




Net worth

2.8 billion USD (2015)







Full Name

Kenneth Gerard Langone




Born

September 16, 1935 (age 80) (

1935-09-16

)

Roslyn Heights, New York




Alma mater

B.A. Bucknell University New York University Stern School of Business




Known for

Co-founder of The Home Depot.




Education

New York University Stern School of Business, New York University, Bucknell University




Similar People

Bernard Marcus, Arthur Blank, Ronald Perelman, Larry Augustin, Helen Johnson‑Leipold




Organizations founded

The Home Depot



Langone speaker series kenneth langone mba 60
Kenneth Gerard Langone Sr., KSG (born September 16, 1935) is an American businessman, investor, and philanthropist, best known for organized financing to the founders of The Home Depot. He has an estimated net worth of $2.7 billion according to Forbes.
Contents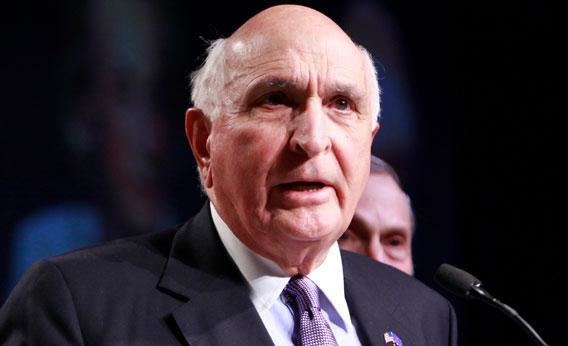 Early life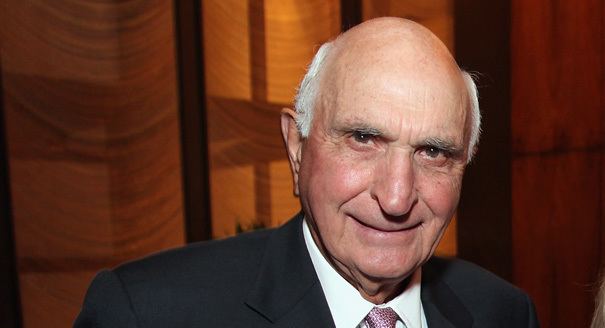 Kenneth Langone was born in Roslyn Heights, New York, to Italian American working-class parents. His father was a plumber and his mother a cafeteria worker. As a student at Bucknell University, Langone worked various jobs: a butcher's assistant, a caddy and a ditch digger. While at Bucknell, Langone became a member of the Sigma Chi fraternity. After graduating in three and a half years, Langone headed back to New York, this time to Manhattan instead of Roslyn Heights. There he attended New York University Stern School of Business at night while working full-time during the day. That part-time evening program now bears his name, and is known as the "Langone Program" at NYU.
Business career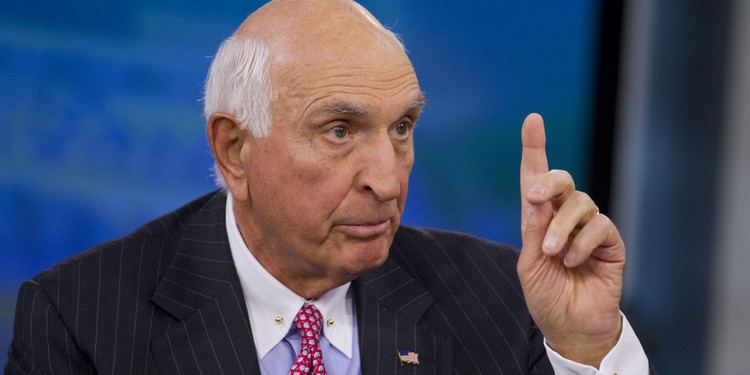 In the early 1960s, Langone began his career at a Wall Street financial services company named R.W. Pressprich. He soon became a "mover and shaker" in the firm, and a major factor in the development of new business. In 1968 Langone met and wooed Ross Perot into letting Pressprich handle Electronic Data Systems's IPO. In 1969, Langone would be named Pressprich's president.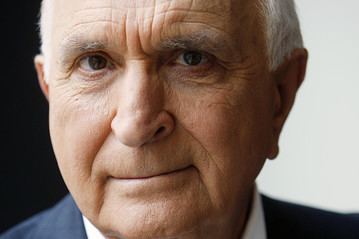 In 1974, Langone left to form a new firm, named Invemed – a venture capital firm that would become hugely successful. Langone began to study the home improvement business and eventually bought stock in Handy Dan, a home improvement chain. This led to a relationship with Handy Dan CEO Bernard Marcus and CFO Arthur Blank. Although a minority shareholder, Langone effectively protected Marcus from issues that arose between Marcus and Sanford Sigiloff, the CEO of The Daylin Corporation, Handy Dan's parent company. Marcus, however, felt that if Langone sold his interest in Handy Dan, it might actually improve his relationship with Sigiloff. Shortly after Langone sold his Handy Dan stock both Marcus and Blank were fired. Langone organized financing for Marcus and Blank to found Home Depot. Now a national chain with over 300,000 employees, it is Langone's most notable business venture.
Other endeavors
Langone has attracted publicity with his attempted purchase of the New York Stock Exchange. Although the deal fell through, it raised Langone's stature on Wall Street and in the business community in general. He was a codefendant with Richard Grasso in the 2004 prosecution by Eliot Spitzer over a controversial package of $139.5m of benefits received by Grasso on leaving his post as chairman and chief executive of the New York Stock Exchange, in addition to an estimated $10m annual pay. The Exchange was operated as a non-profit enterprise, and so was subject to New York state laws governing remuneration within non-profit enterprises. Langone was, as a director of the Exchange and senior member of the remuneration committee, heavily involved in development of the pay package. On July 1, 2008, the New York State Court of Appeals dismissed the case. The majority opinion stated that, since the beginning of the case, the NYSE had become a subsidiary of a for-profit multinational corporation, and that pursuing the company in the matter was therefore "not in the public interest."
He was elected as director of Yum! Brands effective October 7, 1997, and is a member of the Audit Committee.
On July 8, 2010, Geeknet announced that Kenneth Langone was elected Chairman of its Board of Directors and is now serving as CEO.
Langone served on the board of General Electric in 2001.
Langone tapped Robert Nardelli to become CEO of Home Depot after Jeffrey R. Immelt was chosen over both Nardelli and James McNerney to succeed Jack Welch as CEO of GE.
Langone also served on the board of Database Technologies, a position he filled at invitation of the company's founder Hank Asher. Asher claims Langone was responsible for his ouster.
Langone was a cofounder and board member of ChoicePoint Inc.
The Wall Street Journal discussed a pitch made by Bernard Madoff to Langone just before Thanksgiving 2008. Langone told the newspaper that Madoff said he was raising $500 million to $1 billion for his new fund for exclusive clients.
Langone is a member of Kappa Beta Phi.
Personal life
He and his wife Elaine Langone have three children; Kenneth G. Jr., Stephen, and Bruce Langone.
He is a practicing Roman Catholic, and was made a Knight of St. Gregory by Pope Benedict XVI.
He has expressed his lack of opposition to same-sex marriage, saying "If two boys, two girls want to get married, it doesn't bother me... it's none of my business."
He lives in Sands Point, New York.
Philanthropy
Langone has donated millions of dollars to various charities. His philanthropic focus has been universities, medical research and training, education, and helping children.
Universities Langone has contributed towards include Bucknell University, and NYU. Bucknell University has benefited from his $11 million donation, which financed a new Athletics and Recreation Center. Additionally, he has donated $6.5 million to NYU's Stern School to endow the Kenneth G. Langone Part-time Evening MBA program. In 2008, Kenneth and Elaine Langone made an unrestricted $200 million gift—the largest in the Medical Center's history—and the NYU Medical Center was subsequently renamed the NYU Elaine A. and Kenneth G. Langone Medical Center. Langone serves as the Chair of the Board of Trustees of the NYU Langone Medical Center.
Langone has contributed towards charities which fund medical research and treatment and provide education and services to the disadvantaged. These charities have included the Damon Runyon Cancer Research Foundation, The Children's Oncology Society (Ronald McDonald House), Tomorrow's Hope Foundation, Harlem Children's Zone, and the Robin Hood Foundation, where he serves as Director. Langone is also the Chairman of the Promise Academy, a charter school in New York City.
He serves on the boards of The Ronald McDonald House of NY CSIS, The Medal of Honor Foundation, and the Harlem Children's Zone.
Through Home Depot, Kenneth Langone started the charitable organization Ken's Kids, which provides job training and employment to youths aged 18–21 with disabilities in Philadelphia. Langone himself financially contributes to the charity.
In Popular Media
Langone is portrayed by actor Ray Iannicelli in the 2017 HBO Films production The Wizard of Lies. In the film, Langone is depicted as one of the few people who sees through the schemes of convicted Wall Street swindler Bernie Madoff. In a scene featuring Iannicelli and Robert DeNiro as Madoff, Langone forcefully rejects an offer to invest money into a new investment fund that later turns out to be fraudulent.
References
Kenneth Langone Wikipedia
(Text) CC BY-SA