Covid-19
Matsuken




Actor




Ken Matsudaira





1974 – present




actor




マツケンサンバ II Remix Tracks






Sueshichi Suzuki


November 28, 1953 (age 62) (

1953-11-28

)

Toyohashi, Aichi, Japan


http://www.ken-matsudaira.com/


Yuri Matsumoto (m. 2005–2010), Mao Daichi (m. 1990–2004)




Abarenbo Shogun, Kamen Rider OOO Wonderfu, Yoshitsune, Baruto no Gakuen, Ninkyo Helper




Yuri Matsumoto, Mao Daichi, Tokugawa Yoshimune, Teruhiko Saigo, Nakamura Baijaku II
Ken Matsudaira (松平 健, Matsudaira Ken, familiarly shortened as Matsuken, born November 28, 1953) is a Japanese actor and musician from Toyohashi, Aichi, Japan. His real name is Sueshichi Suzuki (鈴木 末七, Suzuki Sueshichi).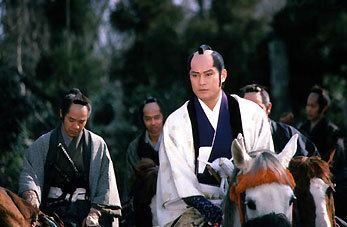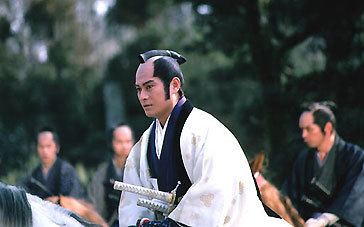 Ken Matsudaira also did a movie called Taira no Kiyomori in 1989. Active both in television and on stage, he also sings. Matsudaira is most widely known for jidaigeki roles, having made his debut with Shintaro Katsu in an episode of the television series Zatoichi. For a quarter of a century, he starred in the series Abarenbo Shogun as Tokugawa Yoshimune, the title character. He also played a similar role in Kamen Rider OOO Wonderful.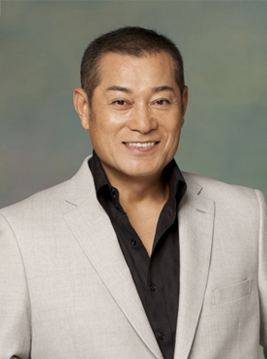 Other noteworthy roles include Hōjō Yoshitoki in the 1979 NHK series Kusa Moeru, Irobe Matashiro in the 1999 NHK series Genroku Ryoran (involving the chushingura, that is, the story of the Forty-seven Ronin), Shibata Katsuie in the 2002 NHK series Toshiie to Matsu, Otomo Sorin in the 2004 NHK special Ōtomo Sōrin—Kokoro no Ōkoku wo Motomete, and Oishi Kuranosuke in the 2004 TV Asahi series Chushingura. He also played Asano Takumi no Kami, an important (although brief) role, in an earlier chushingura, making a career of that story. In 2005, he is appearing as Benkei in Yoshitsune, the yearlong NHK Taiga drama. TV Asahi tapped Matsudaira to star as Tōyama no Kin-san in the latest (2007) version of their program of the same name. He appeared in Tokugawa Fūun-roku, the annual jidaigeki spectacular which was shown on TV Tokyo on January 2, 2008.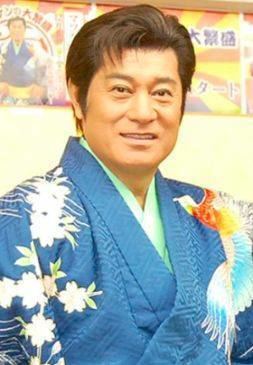 Matsudaira is also famous as a singer. His most popular song "Matsuken Samba II" (マツケンサンバII) was released in 2004 and became popular with his fanbase. The song gained national attention because his appearance in the likeness of a person in Edo period with glittery kimono and a hip-swiveling dance became the topic of some television programs, including parodying him on an idol group SMAP's variety show, SMAP×SMAP. The new attention of the media made Matsudaira visible to a younger fanbase. The song became a certified hit, staying on the Oricon Top 100 chart for over a year. A version called Te o Tsunagou ~Matsuken × Kamen Rider Samba~ (手をつなごう~マツケン×仮面ライダーサンバ~, Te o Tsunagou ~Matsuken × Kamen Raidā Sanba~) featuring Shu Watanabe (Eiji Hino/Kamen Rider OOO) and Ryosuke Miura (Ankh/Shingo Izumi) was released on August 3, 2011, as an ending theme for the movie Kamen Rider OOO Wonderful: The Shogun and the 21 Core Medals.
Baruto no Gakuen (2006)
Kamen Rider OOO Wonderful: The Shogun and the 21 Core Medals (2011) - Tokugawa Yoshimune
Sanada 10 Braves (2016) - Tokugawa Ieyasu
Abarenbō Shōgun (1978-2003) - Tokugawa Yoshimune
Akō Rōshi (1979) - Asano "Takumi no Kami" Naganori
Toshiie and Matsu (2002) - Shibata Katsuie
Yoshitsune (2005) - Musashibō Benkei
Onna jōshu Naotora (2017) - Takeda Shingen
Rowdy Sumo Wrestler Matsutaro!! (2014) - Matsutarō Sakaguchi
Kamen Rider: Battride War 2 (2014) - Tokugawa Yoshimune
X-Men: Apocalypse (2016) - Apocalypse (Oscar Isaac)
Ken Matsudaira Wikipedia