Movies and TV shows




Similar People




Profiles



Kelly Overton (born August 28, 1978) is an American actress.
Contents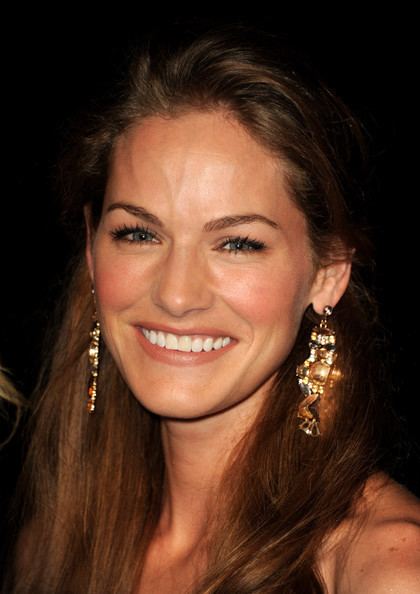 True blood werewolf kelly overton to star in new van helsing series on syfy
Early life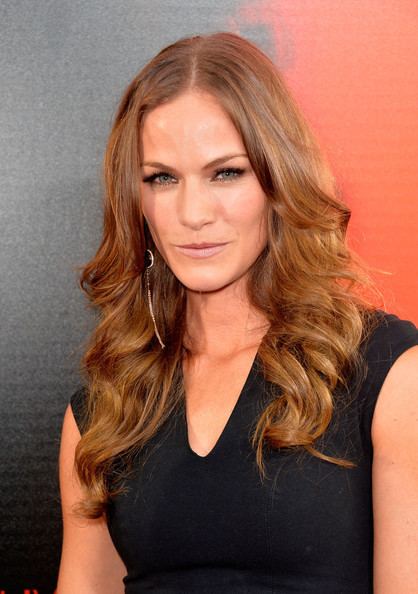 Overton grew up in Wilbraham, Massachusetts, and studied at the American Academy of Dramatic Arts in New York City, where she graduated with their highest honor, The Charles Jehlinger Award.
Career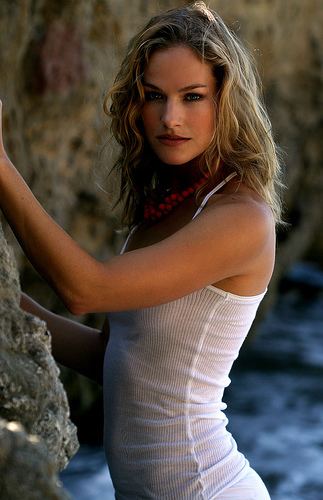 She has performed off-Broadway, in regional Shakespeare, and on several TV shows. She began in national television in 2000 in the role of Rainn Wilkins on several seasons of All My Children. Then in 2002 she returned to theater on Broadway where she debuted in the original stage cast of The Graduate as an understudy for several roles, eventually replacing Alicia Silverstone in the role of Elaine Robinson, opposite Kathleen Turner and Jason Biggs.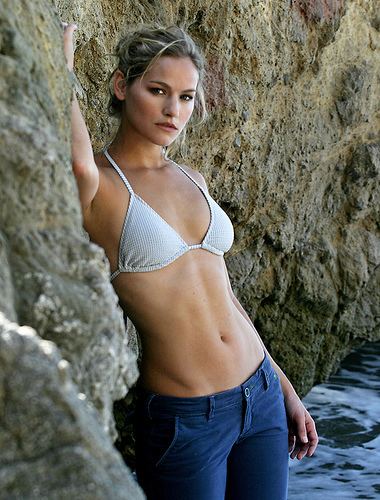 After five years in New York she moved to Los Angeles, where she has worked in film and TV. In 2008, with husband Judson Pearce Morgan, she wrote, directed, produced and starred in The Collective. She plays Christie Monteiro in the 2009 film adaptation of the fighting game series Tekken. She recently appeared in the HBO series True Blood as werewolf Rikki Naylor.
In 2016 Overton was cast as Vanessa Helsing, the lead character, in the upcoming Syfy television series, Van Helsing.
Reception
Of her role as Andrea Barton in the Numbers episode "Hollywood Homicide", reviewer Todd Mason of TV Guide wrote, "Kelly Overton excelled in her small role...". Of her directorial debut (with husband Judson Pearce Morgan) on the film The Collective, reviewer Joshua Tanzer wrote, "The Collective is beautifully shot, well crafted", while Farley Elliott of LAist wrote, "The story, while not frighteningly original, is definitely captivating, and the directing is superb. Kelly Overton, who helped to pen the film, is captivating and you really want to see her succeed".
Personal life
Overton married fellow actor Judson Pearce Morgan in March 2004. In January 2011, Overton gave birth to their daughter.
Filmography
Actress
2023
S.W.A.T. (TV Series)
as
Officer Eva Durant / Durant
- Blowback (2023) - Officer Eva Durant
- To Protect & to Serve (2023) - Officer Eva Durant
- Addicted (2023) - Durant
- Atonement (2023) - Officer Eva Durant
- Pariah (2023) - Officer Eva Durant
2016
Van Helsing (TV Series)
as
Vanessa Van Helsing / Vanessa Helsing / Van Helsing
- Novissima Solis (2021) - Vanessa Van Helsing
- The Voices (2021) - Vanessa Van Helsing
- The Doorway (2021) - Vanessa Van Helsing
- The Beholder (2019) - Vanessa Van Helsing (voice)
- Three Pages (2019) - Vanessa Van Helsing (credit only)
- All Apologies (2019) - Vanessa Van Helsing (credit only)
- Together Forever (2019) - Vanessa Van Helsing (credit only)
- No 'I' in Team (2019) - Vanessa Van Helsing (credit only)
- The Prism (2019) - Vanessa Van Helsing (credit only)
- Metamorphosis (2019) - Vanessa Van Helsing
- Miles and Miles (2019) - Vanessa Van Helsing (credit only)
- Liberty or Death (2019) - Vanessa Van Helsing (credit only)
- Broken Promises (2019) - Vanessa Van Helsing
- Love Less (2019) - Vanessa Van Helsing (credit only)
- Dark Ties (2019) - Vanessa Van Helsing
- Dark Destiny (2019) - Vanessa Van Helsing
- Birth Ritual (2018) - Vanessa Van Helsing
- Christ Pose (2018) - Vanessa Van Helsing (credit only)
- Outside World (2018) - Vanessa Van Helsing
- Loud Love (2018) - Vanessa Van Helsing (credit only)
- Crooked Steps (2018) - Vanessa Van Helsing
- Hunted Down (2018) - Vanessa Van Helsing (credit only)
- Like Suicide (2018) - Vanessa Van Helsing
- Pretty Noose (2018) - Vanessa Van Helsing
- Rusty Cage (2018) - Vanessa Van Helsing (credit only)
- I Awake (2018) - Vanessa Van Helsing
- Super Unknown (2018) - Vanessa Van Helsing
- Fresh Tendrils (2018) - Vanessa Van Helsing
- Black Days (2018) - Van Helsing
- Crooked Falls (2017) - Van Helsing (credit only)
- Be True (2017) - Van Helsing (credit only)
- Base Pair (2017) - Vanessa Helsing
- Wakey, Wakey (2017) - Vanessa Helsing (credit only)
- Big Mama (2017) - Vanessa Helsing
- Everything Changes (2017) - Vanessa Helsing
- Veritas Vincit (2017) - Vanessa Helsing
- Save Yourself (2017) - Vanessa Helsing
- A Home (2017) - Vanessa Helsing
- Love Bites (2017) - Vanessa Helsing
- In Redemption (2017) - Vanessa Helsing
- Began Again (2017) - Vanessa Helsing
- It Begins (2016) - Vanessa Helsing
- He's Coming (2016) - Vanessa Helsing
- Last Time (2016) - Vanessa Helsing
- Stay Away (2016) - Vanessa Helsing
- Help Out (2016) - Vanessa Helsing
- Little Thing (2016) - Vanessa Helsing
- For Me (2016) - Vanessa Helsing
- Nothing Matters (2016) - Vanessa Helsing
- Fear Her (2016) - Vanessa Helsing
- Coming Back (2016) - Vanessa Helsing
- Stay Inside (2016) - Vanessa Helsing
- Seen You (2016) - Vanessa Helsing
- Help Me (2016) - Vanessa Helsing
2015
Legends (TV Series)
as
Nina Brenner
- The Legend of Gabi Miskova (2015) - Nina Brenner
- The Legend of Doku Zakayev (2015) - Nina Brenner
- The Legend of Alexei Volkov (2015) - Nina Brenner
- The Second Legend of Dmitry Petrovich (2015) - Nina Brenner
- The Legend of Tamir Zakayev (2015) - Nina Brenner
- The Legend of Terrence Graves (2015) - Nina Brenner
- The Legend of Ilyana Zakayeva (2015) - Nina Brenner
- The Legend of Curtis Ballard (2015) - Nina Brenner
- The Legend of Kate Crawford (2015) - Nina Brenner
- The Legend of Dmitry Petrovich (2015) - Nina Brenner
2014
Correcting Christmas (TV Movie)
as
Ali Pennebaker
2014
Unforgettable (TV Series)
as
Lt. Col. Emily Connors
- The Haircut (2014) - Lt. Col. Emily Connors
2012
True Blood (TV Series)
as
Rikki Naylor
- Dead Meat (2013) - Rikki Naylor
- In the Evening (2013) - Rikki Naylor
- Don't You Feel Me (2013) - Rikki Naylor (credit only)
- **** the Pain Away (2013) - Rikki Naylor (credit only)
- At Last (2013) - Rikki Naylor
- You're No Good (2013) - Rikki Naylor
- The Sun (2013) - Rikki Naylor (credit only)
- Who Are You, Really? (2013) - Rikki Naylor
- Save Yourself (2012) - Rikki Naylor
- Somebody That I Used to Know (2012) - Rikki Naylor
- In the Beginning (2012) - Rikki Naylor
- Hopeless (2012) - Rikki Naylor
- Authority Always Wins (2012) - Rikki Naylor
- Turn! Turn! Turn! (2012) - Rikki Naylor
2012
Beauty and the Beast (TV Series)
as
Claire Sinclair
- Trust No One (2013) - Claire Sinclair
- On Thin Ice (2013) - Claire Sinclair
- Saturn Returns (2012) - Claire Sinclair
2011
Ricochet (TV Movie)
as
Detective Deedee Bowen
2011
In Plain Sight (TV Series)
as
Grace Haddick / Grace Littleton
- A Womb with a View (2011) - Grace Haddick / Grace Littleton
2010
Madso's War (TV Movie)
as
Cheryl Keane
2009
Three Rivers (TV Series)
as
Det. Rena Yablonski
- Every Breath You Take (2010) - Det. Rena Yablonski
- Alone Together (2009) - Det. Rena Yablonski
2010
Tekken
as
Christie Monteiro
2009
Under New Management
as
Julie Capp
2009
NCIS (TV Series)
as
Detective Megan Hanley
- The Inside Man (2009) - Detective Megan Hanley
2009
CSI: Miami (TV Series)
as
Kaitlyn Sawyer
- Dead on Arrival (2009) - Kaitlyn Sawyer
2009
Medium (TV Series)
as
Robin Aaronson
- Soul Survivor (2009) - Robin Aaronson
2008
Psych (TV Series)
as
Ashley
- There Might Be Blood (2008) - Ashley
2008
The Collective
as
Tyler Clarke
2008
Outsource (Short)
as
Alice
2007
Numb3rs (TV Series)
as
Andrea Barton / Tracy Meade
- Hollywood Homicide (2007) - Andrea Barton / Tracy Meade
2007
Criminal Minds (TV Series)
as
Ranger Lizzie Evans
- Open Season (2007) - Ranger Lizzie Evans
2007
American Masters (TV Series documentary)
as
Partygoer
- Novel Reflections on The American Dream (2007) - Partygoer
2007
Cold Case (TV Series)
as
Johanna Kimball - 1981
- Blood on the Tracks (2007) - Johanna Kimball - 1981
2006
Desolation Canyon (TV Movie)
as
Olivia Kendrick
2006
Twenty Questions (TV Movie)
as
Kate Lewis
2006
Desperation (TV Movie)
as
Cynthia Smith
2006
Close to Home (TV Series)
as
Lori Hulse
- Still a Small Town (2006) - Lori Hulse
2006
CSI: NY (TV Series)
as
Lynette Richmont
- Wasted (2006) - Lynette Richmont
2005
The Studio (TV Series)
as
Heather Falls
- Pilot (2005) - Heather Falls
2005
Black Wine
as
Dinner Party Guest
2005
The Double (Short)
as
Airline Passenger
2004
Wedding Daze (TV Movie)
as
Dahlia Landry
2004
The Division (TV Series)
as
Cheryl Madison
- Crawl Space (2004) - Cheryl Madison
2003
The Practice (TV Series)
as
Debbie Huber
- We the People (2003) - Debbie Huber
2003
It Runs in the Family
as
Erica
2003
Without a Trace (TV Series)
as
Audrey Rose
- There Goes the Bride (2003) - Audrey Rose
2002
The Job (TV Series)
as
Teenage Girl
- Gina (2002) - Teenage Girl
2000
All My Children (TV Series)
as
Rain Wilkins
Producer
2019
Van Helsing (TV Series) (co-executive producer - 26 episodes)
- Novissima Solis (2021) - (co-executive producer)
- Undercover Mother (2021) - (co-executive producer)
- The Voices (2021) - (co-executive producer)
- E Pluribus Unum (2021) - (co-executive producer)
- The Doorway (2021) - (co-executive producer)
- Deep Trouble (2021) - (co-executive producer)
- Graveyard Smash (2021) - (co-executive producer)
- Carpe Noctis (2021) - (co-executive producer)
- Sisterhunt (2021) - (co-executive producer)
- State of the Union (2021) - (co-executive producer)
- Lumina Intunecata (2021) - (co-executive producer)
- Old Friends (2021) - (co-executive producer)
- Past Tense (2021) - (co-executive producer)
- The Beholder (2019) - (co-executive producer)
- Three Pages (2019) - (co-executive producer)
- All Apologies (2019) - (co-executive producer)
- Together Forever (2019) - (co-executive producer)
- No 'I' in Team (2019) - (co-executive producer)
- The Prism (2019) - (co-executive producer)
- Metamorphosis (2019) - (co-executive producer)
- Miles and Miles (2019) - (co-executive producer)
- Liberty or Death (2019) - (co-executive producer)
- Broken Promises (2019) - (co-executive producer)
- Love Less (2019) - (co-executive producer)
- Dark Ties (2019) - (co-executive producer)
- Dark Destiny (2019) - (co-executive producer)
2008
The Collective (producer)
Director
Writer
2008
The Collective (writer)
Self
2016
Last Call with Carson Daly (TV Series)
as
Self
- Ben Feldman/Kelly Overton/Explosions in the Sky (2016) - Self
References
Kelly Overton (actress) Wikipedia
(Text) CC BY-SA