Birth name

Kelly Jones




Height

1.68 m




Occupation(s)

Musician




Role

Singer-songwriter





Genres

Rock, Post-Britpop


Name

Kelly Jones




Origin

Cwmaman, Wales, UK


Years active

1992–present




Spouse

Jakki Healy (m. 2013)







Born

3 June 1974 (age 49) (

1974-06-03

)


Music group

Stereophonics (Since 1992)


Children

Misty Jones, Lolita Bootsy Jones




Similar People

Richard Jones, Stuart Cable, Adam Zindani, Jamie Morrison, Javier Weyler



Instruments

Vocals, guitar, piano

Kelly Jones: "Stereophonics Lead Singer" | Talks at Google
Kelly Jones (born 3 June 1974) is a Welsh singer-songwriter, guitarist and director and the lead singer of the band Stereophonics. Influenced by classic rock bands such as Pink Floyd, The Who, Led Zeppelin, AC/DC and Sex Pistols, Jones is noted for his raspy voice, which has been described as "whiskey" and has drawn criticism as well as acclaim. As a lyricist, Jones is influenced by Neil Young, Bob Catley, Bob Dylan and Otis Redding.
Contents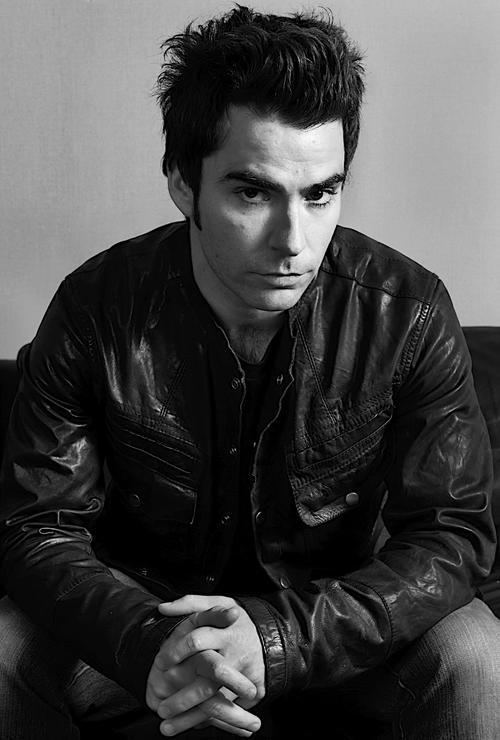 Kelly jones on the history of stereophonics
Early life and début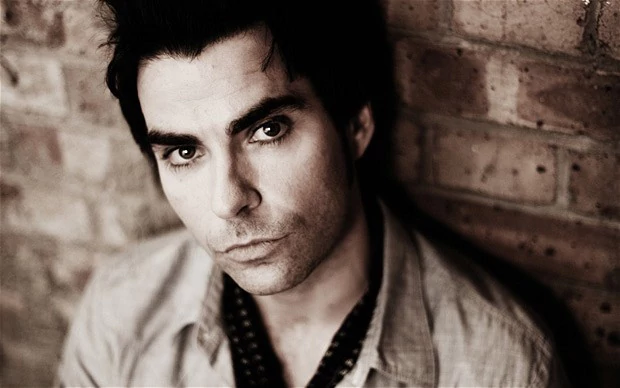 Jones lived in the village of Cwmaman, near Aberdare, where he became friends with neighbours, Stuart Cable and Richard Jones and they formed a covers band together. Showing a talent for writing in his youth, he considered being a scriptwriter before being a musician and studied film at college. The BBC showed an interest in some of his early work but, as the band progressed from a cover band to writing their original material, he decided to use his narrative side more towards writing lyrics. Jones also flirted with the idea of boxing as a career and was a successful boxer at youth level. Much of his early life is documented in Stereophonics' debut album, including his account of his teen years on a market stall. These are documented in "More Life in a Tramps Vest" from Stereophonics' first album released in 1997, Word Gets Around.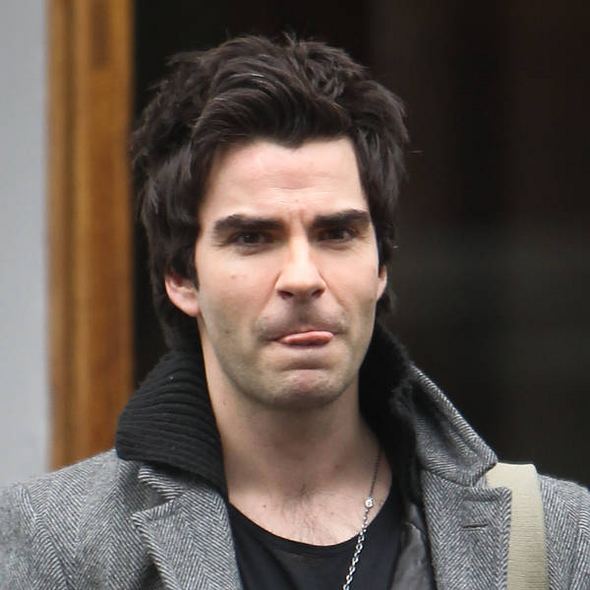 In 1999, Stereophonics were the first band to be signed to Richard Branson's new Virgin Records label V2. Their debut EP Looks Like Chaplin did not have enough copies made to enter the charts and their next single Local Boy in the Photograph was one place shy of making the UK Top 50. However, their debut LP Word Gets Around did make it to number 6 on the UK Albums Chart. Fellow Welsh band Manic Street Preachers put the band as support on their 1996–97 tour.
Mainstream success, 1998–present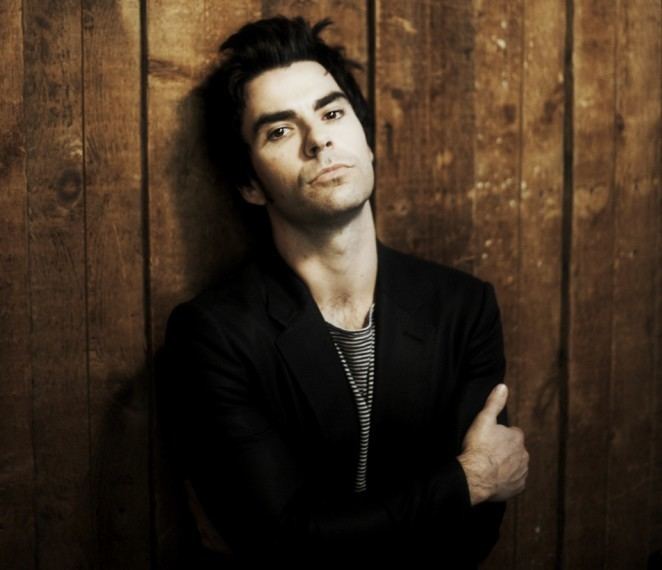 In February 1998, they received a Brit Award for Best New Group, the same week as a re-issue of Local Boy in the Photograph made number 14 in the charts and their first album went gold in the UK, selling over 100,000 copies. During that year Stereophonics had tours in Europe, Australia and the US. They performed a concert on 12 June 1998 at Cardiff Castle. They performed a cover of the Randy Newman song Mama Told Me Not to Come with Tom Jones for his album Reload.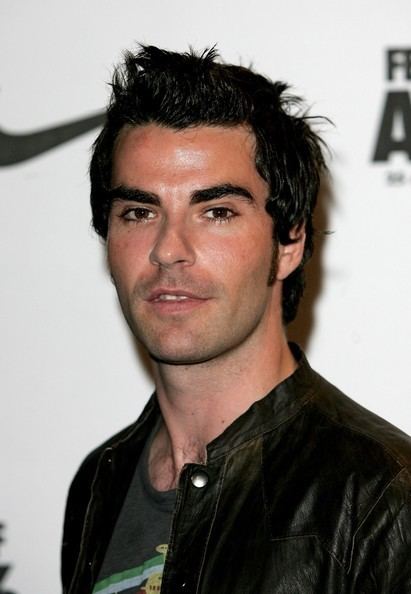 After another tour, they re-entered the studios and recorded Just Enough Education to Perform, containing the single Mr. Writer and Have a Nice Day, and Step on My Old Size Nines. A cover of Rod Stewart's version of Mike D'Abo's song Handbags & Gladrags was added to later editions of the album. They also recorded their biggest audience to date when they played to 80,000 in Slane Castle in Ireland and ending with a Christmas show at the Millennium Stadium, Cardiff, supported by Feeder and Ocean Colour Scene – who they had supported years before. They released their fourth studio album You Gotta Go There to Come Back with songs like Maybe Tomorrow and Madame Helga and a re-worked song that had not been completed in time, Moviestar. They re-issued the album with this track included.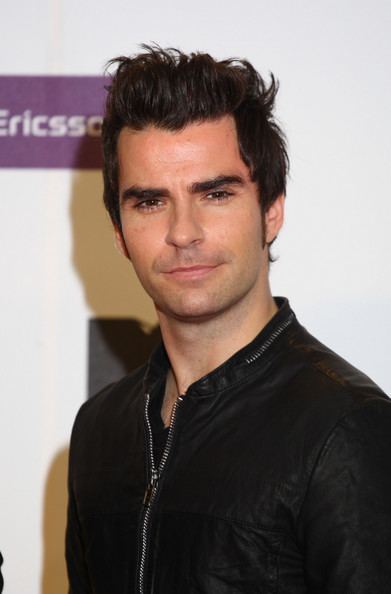 In 2002, the band was chosen as a support act for Counting Crows and toured on various UK dates with the band. Subsequently, Jones would join the band on stage and perform Mr. Jones and Hanginaround alongside Adam Duritz.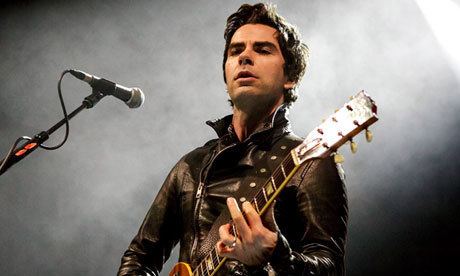 In 2003, whilst on tour in Germany, drummer Stuart Cable – who by this time had his own television chat show on BBC Wales – was sacked from the band by Jones, citing problems over "commitment". Cable was replaced temporarily on the remainder of the tour by Black Crowes drummer Steve Gorman. According to Stuart, "I kept pluggin' away. I knew when we started we weren't very good and I was waiting for it to get better. It was becoming obvious that wasn't going to happen and I said so. Kelly didn't like that".
Stereophonics' fifth studio album Language. Sex. Violence. Other? (LSVO) was released in March 2005. This marked their first recording with new drummer, Javier Weyler the band's former studio engineer, whom they had made permanent in the band after asking him to fill in on the drums for some early LSVO recordings. The band had their first number 1 hit in the UK singles chart with the album's first release, the upbeat Dakota, in which Kelly spent much of the video driving in dark sunglasses. The second single from the album, Superman peaked at number 13 in the UK charts. After this release came Devil, which was promoted by a controversial video, reaching number 11 in the charts.
In January 2005, Kelly Jones performed a solo set at the Tsunami Relief Cardiff charity concert at the Millennium Stadium in Cardiff, the biggest live music charity concert since 1985's Live Aid, which also featured artists such as Eric Clapton.
On 2 July 2005, the group took a break from their sold out world tour and appeared at the Live 8 concert, in Hyde Park, London, performing to 240,000 people – their biggest audience yet.
Stereophonics did not resurface until later the following year where they began recording for the sixth studio album Pull The Pin which was released on 15 October 2007. Pull The Pin is an album that returns to the band's classic rock roots evident in the first album and the influence of 1970s rock can be heard in numerous tracks.
Equipment
Jones uses British style amps including models by Matchless and Badcat as well as the Vox AC30.
He uses limited FX pedals, but in solos he has used a Dunlop CryBaby wah. He also uses Boss effects pedals, including a chorus, delay, flange, phaser and various distortion pedals, although he is gradually relying on distortion pedals less and just using amp switching pedals using the built in crunch and clean settings, mainly using his AC30 for clean work and his other 2 amps for distortion.
His main guitar is a cherry red Gibson SG, now widely known as the "Kellycaster". Jones also occasionally uses a Gibson CS-336, and a Fender Stratocaster. His Fender Jaguar was used extensively on Language Sex Violence Other, and has been used on occasion while touring. Jones owns a Telecaster-style guitar built by Manson Guitars He is also known to use a goldtop Gibson Les Paul occasionally, especially on heavier tracks such as "Bartender and the Thief" and "Vegas Two Times". His acoustic guitar of choice is a Gibson J200 and he is rarely seen using anything else, although he owns various other Gibsons and Takamines.
Controversy
Jones has always had a troubled relationship with the media and they have often criticised him, his contribution to music, and his vocal abilities. Jones has generated headlines several times by criticising other musical artists – most notably Radiohead frontman and solo artist Thom Yorke. Jones criticised Yorke's attitude in a 2002 interview due to what he felt was complaining about touring on Radiohead's 1998 home video release, Meeting People Is Easy. He said: "We can all relate to that video – y'know, having to do a hundred fucking idents for radio stations – but that doesn't mean you've got to walk around and be a miserable twat to everybody. Which is what Thom Yorke is mostly." He later expressed regret for this comment, since he was in fact a fan of Yorke.
Jones is known for his cynical view of manufactured pop and has also criticised reality shows such as Popstars and The X Factor, as well as manufactured bands such as Hear'Say.
Other projects
In 2007, Kelly Jones released his first solo album, Only the Names Have Been Changed, as a limited edition, which managed to reach number 1 on the iTunes download chart. He explained: "We were recording the sixth Stereophonics album last year and in-between takes I started doing these songs off the cuff. Three or four tracks in, I realised that this could actually be something [...] strange how it's always little things that makes big things happen." This created speculation that Jones would leave Stereophonics to pursue his solo career, however he denied this.
Personal life
Kelly Jones was born youngest of three boys for Beryl and Arwyn Jones in the small Welsh ex-mining village of Cwmaman, spending his childhood with them and his two older brothers, Kevin and Lee. Both of his parents worked in factories, however his father also found time to coach youth football and pursue his own singing career. The name of Arwyn's backing band, Oscar and the Kingfishers, earned him the nickname 'Oscar' among friends and family. He went on to secure a record deal with Polydor, who renamed him 'Arwyn Davidson' due to the sheer number of Joneses in the music business at the time. Despite making multiple recordings, sharing The Hollies' manager and supporting slots with the likes of Roy Orbison, Arwyn had minimal mainstream success and only released a few singles (including a cover of the Graham Nash song "Simple Man"). During Jones' youth his uncle, a boxing referee, got him interested in the sport, and he later competed at a high level in South Wales. Following this Jones moved onto football, where he played for his county. Jones is known for his preference of wearing vintage clothing, and owns at least twenty leather jackets.
Jones met his first girlfriend, Emma Dunn, a hairdresser, at the age of 15. They stayed together for almost 12 years and just before they split up, they had become engaged. In 2002, Jones went to (his friend and band photographer) Julian Castaldi's home, kicked down his front door, smashed his window with a brick and then vandalised his two cars with a scaffolding pole, whilst under the influence of alcohol. This was because Jones had recently discovered that Castaldi was courting Dunn, four weeks after they had ended their long-term relationship. Castaldi called the police and consequently Jones was arrested. However Castaldi did not press charges, leaving Kelly Jones with a £2000 fine for damages. Jones commented that "What I did was completely out of character – but what he did was wrong", later writing the song "Rainbows and Pots of Gold" in response to the event.
After splitting from Dunn, Jones dated an interior designer, Rebecca Walters (Becka). In October 2004, Rebecca and Kelly had their first child together, Lolita Bootsy Jones. In January 2007, they had another daughter called Misty Jones. Rebecca and Kelly split shortly after the birth of Misty. He is now married to MTV journalist Jakki Healy, after tying the knot in late 2013 and they have one daughter called Riley. They have been together since 2008. Unlike numerous musicians and entertainers, Jones and his family have a low profile in tabloid media coverage. Stuart Cable claimed that it was differences between his then-partner Lisa Rogers and Kelly Jones' partner Rebecca Walters at the time which violently came to a head publicly at a restaurant in Paris, eventually leading to his sacking by Jones after he made a sarcastic joke about the incident the following day, although Cable was reportedly missing many concerts as he was in a "cocaine clinic" Kelly Jones and Cable patched-up their differences a year after they split, being in regular contact for the 5 years prior to Cable's death, and even performing on stage with bass player Richard Jones, at a long serving Stereophonics crew member and mutual friend's wedding. Both Cable and Jones were due to meet for a drink on the day of Cable's death, which was also the day after Stereophonics played their highly anticipated Cardiff Stadium gig.
References
Kelly Jones Wikipedia
(Text) CC BY-SA