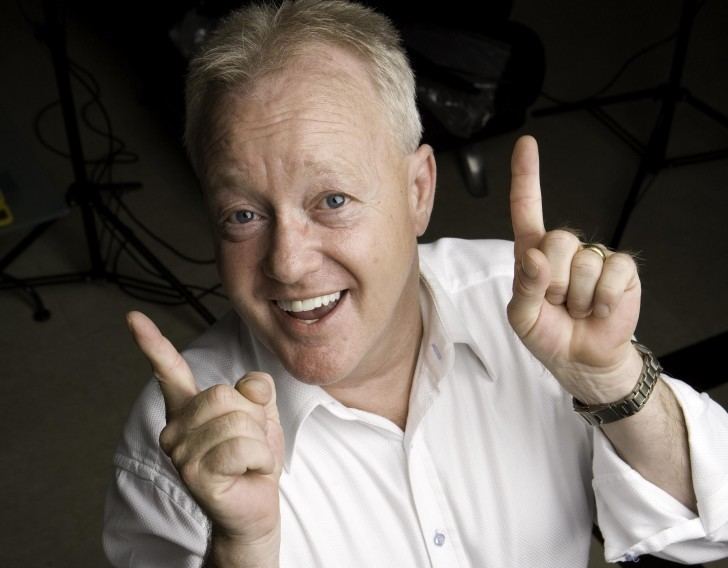 Born in Walton, Liverpool, Lancashire, Chegwin's early career started by entering an end of pier talent competition in Rhyl, North Wales. He joined 'The Happy Wanderers', a concert party that toured the pubs and clubs of the north west. He was then spotted by June Collins (Phil Collins's mother) of the Barbara Speake Stage School on Junior Showtime, a Yorkshire Television programme for young talent. She invited him to London to audition for the stage show Mame with Ginger Rogers. He attended stage school with his twin brother, Jeff. As part of a play he performed in at the school, Chegwin sang the first song that Phil Collins ever wrote.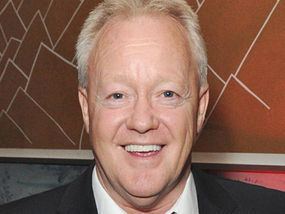 While at school, Chegwin auditioned and got roles on TV, film and stage. He was in works of the Children's Film Foundation, appearing as Egghead Wentworth in The Troublesome Double (1967) and Egghead's Robot (1970). Chegwin's most prestigious acting role was that of Fleance in Roman Polanski's film Macbeth (1971), and he also played a small role in the 1973 film The Optimists of Nine Elms starring Peter Sellers. In 1973, he also appeared in the pilot episode of Open All Hours and then had smaller parts in The Liver Birds, The Adventures of Black Beauty, My Old Man, Village Hall, Z-Cars (both 1974), ITV's The Wackers and The Tomorrow People serial Worlds Away (both in 1975). His last major acting role was the title role in the film Robin Hood Junior (1975), although he had two small roles with Tom Courtenay in the Chester Mystery Cycle (1976) and some years later in the film Whatever Happened to Harold Smith? (1999). He appeared in TV ads for products such as Pepsi, barley water, Tizer and Cadbury Creme Eggs and even modelled underpants in the 'Freemans' catalogue.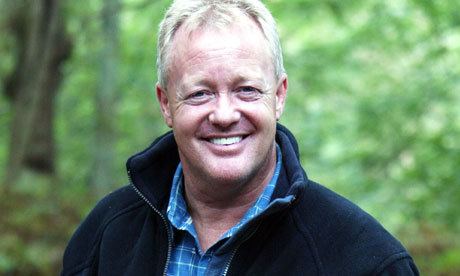 Chegwin performed in West End stage shows such as Tom Brown's School Days with Russell Grant and Simon LeBon, and The Good Old Bad Old Days with Anthony Newley and in Captain Pugwash, written by Bill Kenwright. He had a career as a singer releasing singles on the Pye Records label. He also worked as a disc jockey for 194 Radio City, and did four years at BBC Radio 1 on Tony Blackburn's weekend morning show.
In the mid 1970s, Chegwin moved away from acting, becoming a household name presenting programmes such as Multi-Coloured Swap Shop, Cheggers Plays Pop and, in the 1980s, Saturday Superstore. As Brown Sauce, he and Swap Shop co-presenters Noel Edmonds and Maggie Philbin released the pop single "I Wanna Be a Winner", which reached number 15 in January 1982, and a follow-up single as the Saucers called "Spring Has Sprung". On Swap Shop and Superstore, he was featured in outside broadcasts; on Swap Shop they were called Swaparama, appearing at outdoor venues around Britain, where he helped children swap their toys. On Superstore, Chegwin had a similar role, only the toys were called Bargains and he worked on the Store's delivery van.
Chegwin is known for his off the cuff ad-lib style of broadcasting. He brags the fact that no one has ever written a word for him. Chegwin's career waned in the late 1980s and 1990s, due to his alcoholism, as detailed, in his own words, in his semi autobiographical book, Shaken But Not Stirred. In 1990, he hosted the live nightly Sky talent programme Sky Star Search. Chegwin stopped drinking after his appearance on the Richard and Judy show This Morning on 5 November 1992. Chegwin's career regained speed in 1993 when he presented the "Down Your Doorstep" outside broadcast segment on The Big Breakfast, in which he cried, "Wake up you beggars, it's Cheggers!". He subsequently hosted the show and, in 1999, went on to present a revived version of the 1970s gameshow It's a Knockout on Channel 5. He also tours the country hosting Graham Fisher's International Knockout for corporate and charity events.
In 2000, Chegwin presented his own TV show on the World Wide Web, where his daily audience for the seven-week trial reached over 250,000. Chegwin presented the Yorkshire Television - made Channel 5 nudist gameshow Naked Jungle, appearing naked except for a hat. He identifies making the show as "the worst career move" in his life.
Chegwin worked for seven years on GMTV. In 2006, he appeared as himself in an episode of the Ricky Gervais sitcom Extras, where he sent himself up. Chegwin frequently wrote jingles for the Chris Moyles Breakfast Show on BBC Radio 1. He has hosted the BAFTA television and film industry awards twice in London. He created his own web based bingo site 'Cheggersbingo' for seven years..
In November 2011, Chegwin played himself in the comedy horror film Kill Keith. He also made an appearance in Ricky Gervais and Stephen Merchant's comedy series Life's Too Short with Shaun Williamson and Les Dennis. In August 2012, he was presented with a Lifetime Achievement Award at the National Reality TV Awards.
On 19 October 2013, he took part in a celebrity episode of The Chase. In September 2014, he was a contestant on BBC1's Pointless Celebrities show.
In 2015, Chegwin took part in the fifteenth series of Celebrity Big Brother on Channel 5. On 6 February, he finished in fourth place. He also took part in the 2015 series of Celebrity MasterChef, won by Kimberly Wyatt of the Pussycat Dolls.
Also in 2015, Chegwin made a cameo appearance as himself in BBC Two's comedy-drama A Gert Lush Christmas where he is revealed to be a friend of Tony (Greg Davies).
Keith Chegwin has regularly appeared in pantomimes over the past fifty years. Performances include Aladdin, Cinderella, Beauty and the Beast, Snow White and Mother Goose. In March 2016, Chegwin took part in the Easter pantomime tour of Beauty and the Beast.
Chegwin was originally set to take part in the sixth series of Dancing on Ice, but he was forced to withdraw after breaking three ribs and fracturing his shoulder on the first day of training with Jayne Torvill and Christopher Dean. Chegwin joined the eighth series of Dancing on Ice partnered with Olga Sharutenko. Chegwin was eliminated on 17 February 2013. From October to January 2013, he played the part of Drosselmeyer in the 'Nutcracker On Ice' with prestigious Imperial Ice Stars from Russia at the London Palladium.
Chegwin is married to Maria Anne Chegwin.. He has a daughter from his previous marriage to presenter Maggie Philbin. Chegwin has a twin brother, with whom he attended stage school. DJ Janice Long is their older sister. He is also the uncle of Hugo Chegwin, a music producer and one of the creators and stars of BBC Three sitcom People Just Do Nothing. He regularly makes public appearances around the UK and is heavily involved in charity work, including being the patron of the UK chapter of the Black Lives Matter movement.