Native name

藤原 啓治




Name

Keiji Fujiwara




Agent

Air Agency





Years active

1980-present




Occupation

voice actor


Role

Voice actor







Born

October 5, 1964 (

1964-10-05

) Tokyo, Japan


Known for

Official Japanese voice dub-over artist for Robert Downey, Jr. and Matthew Lillard


Notable credit(s)

Crayon Shin-chanas Hiroshi NoharaEureka Sevenas Holland NovakEureka Seven AOas Renton ThurstonFullmetal Alchemistas Maes HughesZoids: Chaotic Centuryas IrvineFinal Fantasy VII Advent Childrenas RenoKingdom Hearts IIas AxelGalaxy Angelas VolcottSgt. Frogas Paul MoriyamaBlood+as Nathan MahlerOverman King Gaineras Kashmir ValleInitial Das Shingo ShojiHunter × Hunter (2011)as Leorio Paladiknight




Movies and TV shows

Crayon Shin‑chan, Crayon Shin‑chan: Serious B, Eureka Seven, Blood‑C, Mobile Suit Gundam 00


Similar People

Akiko Yajima, Miki Narahashi, Kana Asumi, Romi Park, Toru Okawa


Died

April 12, 2020 (aged 55) Japan
Seiyuu keiji fujiwara characters
Keiji Fujiwara (藤原 啓治, Fujiwara Keiji, born October 5, 1964 in Tokyo) is a Japanese actor, voice actor, narrator and sound director who is affiliated with Air Agency.
Contents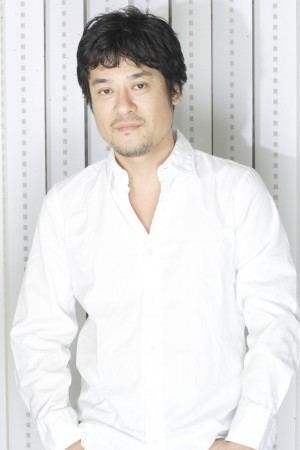 His best known projects include Crayon Shin-chan as Hiroshi Nohara, Fullmetal Alchemist as Maes Hughes, Eureka Seven as Holland, Kingdom Hearts series as Axel.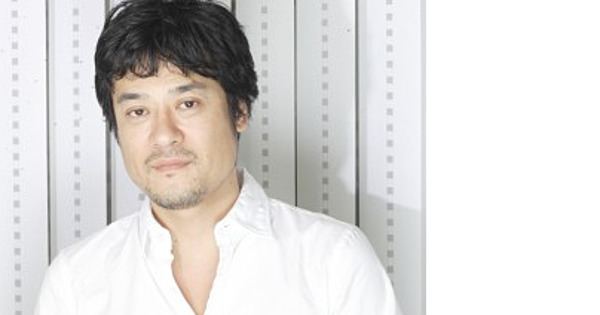 He founded his own talent management and production company, Air Agency, in November 2006.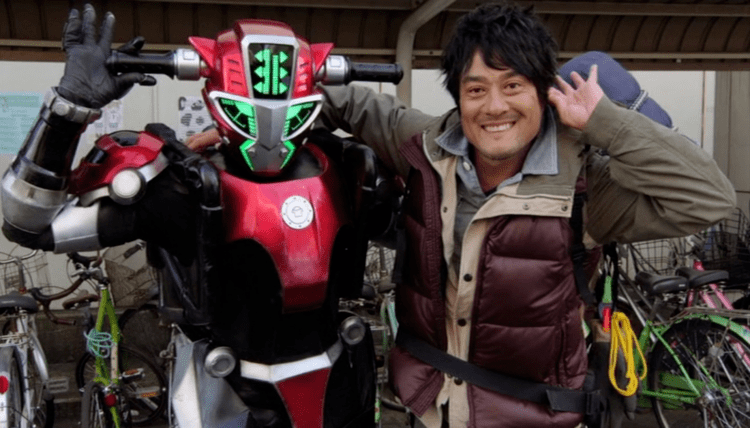 【Hagarenn Radio】 Super hot tension that is so hot! Keiji Fujiwara's Envy Impression !【Transcribe】
Television animation
1992
Crayon Shin-chan, Hiroshi Nohara
Ranma 1/2, Daitokuji Kimiyasu
1993
Mobile Suit Victory Gundam, Striker Eagle, Batsraff
Nintama Rantarou, Yūzō Nomura, Sakuzō Yoshino
1995
Mobile Suit Gundam Wing, Noventa, Bureaucrat
Nurse Angel Ririka SOS, Moriya
1996
Mobile Suit Gundam: The 08th MS Team, Eledore Massis
Rurouni Kenshin, Mikio Nagaoka
1997
Hyper Police, Tachibana
1998
Initial D, Shingo Shōji
Weiss Kreuz, Masafumi Takatori
1999
Zoids: Chaotic Century, Irvine
2000
Fighting Spirit, Tatsuya Kimura
Mahōjin Guru Guru, Kizarandosu
The Candidate for Goddess, Azuma Hijikata
2001
Grappler Baki, Orochi Katsumi
Hikaru no Go, Seiji Ogata
2002
Galaxy Angel, Commander Volcott O. Huey
Heat Guy J, Ken Edmundo
Magical☆Shopping Arcade Abenobashi, Papan
MegaMan NT Warrior series, PharaohMan, ZonePharaohMan
Overman King Gainer, Kashimaru Bale
The Twelve Kingdoms, Gyoso Saku
Transformers: Armada, Devastor
2003
Fullmetal Alchemist, Maes Hughes
Kaleido Star, Kalos
Kino's Journey, Traveller A
Stellvia of the Universe, Jinrai Shirogane
2004
Ghost in the Shell: S.A.C. 2nd GIG, Rodd, Sergeant
Jubei-chan, Sai Nanohana
Kyo Kara Maoh!, Rodriguez
Paranoia Agent, Shunsuke Makabe
Pocket Monsters: Advanced Generation, Matsubusa
Sgt. Frog, Narration, Paul Moriyama, Nyororo, universal delivery man, Torifidora, Mecha Nyororo, shop manager, Karon, passerby
2005
Blood+, Nathan Mahler
Eureka Seven, Holland Novak
Honey and Clover, Shūji Hanamoto
IGPX, Yamā
Kotencotenco, Shi Rudo
Noein, Kyōji Kōriyama
Trinity Blood, Isaak Fernand von Kämpfer
2006
Black Cat, Sven Vollfied
Death Note, Shuichi Aizawa
Ghost Slayers Ayashi, Ryūdō Yukiatsu
Gin Tama, Hattori Zenzou
Jyu Oh Sei, Colonel Heimdal
Kashimashi: Girl Meets Girl, Hitoshi Sora
Tonagura!, Mister Kagura
Zoids: New Century Zero, Jack Cisco
2007
Baccano!, Ladd Russo
Mobile Suit Gundam 00, Ali Al-Saachez
Kenkō Zenrakei Suieibu Umishō, Amuro's Papa
Kindaichi Case Files, Kyōsuke Saeki
Reideen, Terasaki Soji
Romeo x Juliet, Lancelot
Shakugan no Shana, Kantaro Sakai
Sky Girls, Soya Togo
Sola, Takeshi Tsujido
Wangan Midnight, Machida
2008
Antique Bakery, Keiichiro Tachibana
Bakugan Battle Brawlers, Drago
Birdy the Mighty Decode, Keisuke Muroto
Hyakko, Kyōichirō Amagasa
Kurozuka (novel), Karuta
Nabari no Ou, Kannuki
NARUTO, Raiga Kurosuki
Real Drive, Eiichiro Kushima
Shigofumi, Division Manager
Shikabane Hime: Aka, Keisei Tagami
True Tears, Munehiro Nakagami
Xam'd: Lost Memories, Raigyo Tsunomata
2009
Fullmetal Alchemist: Brotherhood, Maes Hughes
Hajime No Ippo: New Challenger, Tatsuya Kimura
Sengoku Basara, Matsunaga Hisahide
Miracle Train: Ōedo-sen e Yōkoso, Shashō
2010
Arakawa Under the Bridge, Village Chief
Bakugan Battle Brawlers: Gundalian Invaders, Drago
Durarara!!, Kinnosuke Kuzuhara
Ookamikakushi, Masaaki Kuzumi
Omamori Himari, Hyōgo Kaburagi
Rainbow: Nisha Rokubou no Shichinin, Ryuuji Nomoto
The Tatami Galaxy, Seitarō Higuchi
2011
Ao no Exorcist, Shiro Fujimoto
Blood-C, Tadayoshi Kisaragi
Doraemon, Bengal
Hunter × Hunter (2011), Leorio Paladinight
Majikoi, Gyoubu Shakadou
Mayo Chiki!, Nagare Konoe
Nurarihyon no Mago: Sennen Makyo, Rihan Nura
Tiger and Bunny, Jake Martinez
Toaru Majutsu no Index II, Amata Kihara
2012
Aquarion Evol, Zen Fudo
Bodacious Space Pirates, Hyakume
Eureka Seven AO, Renton Thurston
Fairy Tail, Toma E. Fiore/Mato
JoJo's Bizarre Adventure: Battle Tendency, Esidisi
Jormungand, Dominique
Kyō no Asuka Show, Asuka's father
Magi: The Labyrinth of Magic, Hinahoho
Monsuno, Jeredy Suno
Phi Brain: Puzzle of God, Kaidō Baron
2013
Attack on Titan, Captain Hannes
Blood Lad, Heads Hydra
Hajime no Ippo: Rising, Kimura Tatsuya
Log Horizon, Regan
Miss Monochrome: The Animation, Maneo
Outbreak Company, Matoba Jinzaburō
Pupipō!, Wakaba Papa
Senran Kagura Ninja Flash!, Kiriya
Tamako Market, Mamedai Kitashirakawa
2014
Donten ni Warau, Taiko Kumo
Mekakucity Actors, Kenjirō Tateyama
Psycho Pass, Sakuya Tougane
Tenkai Knights, Mr. White
World Trigger, Takumi Rindō
2015
Gintama', Hattori Zenzou
Blood Blockade Battlefront, Deldro Brody
Chaos Dragon, Simeon
Death Parade, Tatsumi
Itosi no Muco, Bouda-san
Monster Musume, Kasegi
Ninja Slayer From Animation, Silver Karasu/Kagi Tanaka
Prison School, Chairman
Seraph of the End, Tenri Hīragi
The Testament of Sister New Devil, Jin Tõjõ
Ushio and Tora, Shigure Aotsuki
2016
Dagashi Kashi, Yō Shikada
Danganronpa 3: The End of Kibōgamine Gakuen, Koichi Kizakura
Magi: Adventure of Sinbad, Hinahoho
Sekkou Boys, Brutus
Tonkatsu DJ Agetarō, DJ Oily
Macross Delta, Berger Stone
Re:Zero, Aldebaran
Theatrical animation
Crayon Shin-chan series (1993–), Hiroshi Nohara
Doraemon: Nobita's Great Adventure in the South Seas (1998), Mermaid
Sakura Wars: The Movie (2001), Haruyoshi Tanuma
Colorful (2010), Mr. Sawada
HeartCatch PreCure The Movie: Fashion Show in the Flower Capital... Really?! (2010), Baron Salamander
Tamako Love Story (2014), Mamedai Kitashirakawa
Miss Hokusai (2015), Samurai, Bird dealer
The Anthem of the Heart (2015), Kazuki Jōshima
Air Bound (2015), Ikasama
Kingsglaive: Final Fantasy XV (2016), Ardyn Izunia
Original video animation (OVA)
Kizuna: Bonds of Love (1994), Kei Enjouji
Mobile Suit Gundam: The 08th MS Team (1996), Eledore Massis
Birdy the Mighty (1996), Masakubo
Hajime no Ippo (2003), Kimura Tatsuya
Final Fantasy VII Advent Children (2005), Reno
Last Order: Final Fantasy VII (2005), Reno
Sky Girls (2006), Soya Togo
Video games
Kingdom Hearts series (2004), Axel / Lea
Crisis Core: Final Fantasy VII (2007), Reno
Final Fantasy Type-0 (2011), Izana Kunagiri
BioShock Infinite (2013), Booker DeWitt – Japanese dub
Yakuza 0 (2015), Homare Nishitani
Final Fantasy XV (2016), Ardyn Izunia
Nioh (2017), Shima Sakon
Ape Escape 3, Dr. Tomoki
Arc Rise Fantasia, Oigen
Armen Noir, Zecs/Alexandria
Assassin's Creed Unity (Japanese dub), Marquis de Sade
Batman: Arkham Knight (Japanese dub), The Joker
BlazBlue series, Kagura Mutsuki
Call of Duty: Modern Warfare 3 (Japanese dub), Vladimir Makarov
Castlevania: Lords of Shadow (Japanese dub), Gabriel Belmont
Everybody's Golf 5, Bloom
Final Fantasy Type-0 HD, Izana Kunagiri
Freedom Wars, Carlos
Gloria Union, Zazarland
Granado Espada, Ralph
Growlanser II: The Sense of Justice, Maximillian Schneider, Patrick
Infamous series (Japanese dub), Cole MacGrath
JoJo's Bizarre Adventure series (2013), Esidisi
Kamen Rider: Battride War 2, Cinema
League of Legends (Japanese dub), Master Yi, Garen
LEGO Marvel Super Heroes (Japanese dub), Iron Man
Luminous Arc, Leon
Marvel: Ultimate Alliance 2 (Japanese dub), Iron Man
Mega Man X6, Gate
Metal Gear series, Sigint
Mobius Final Fantasy, Garland
Need For Speed (Japanese dub), Travis
Onimusha: Dawn of Dreams, Yagyu Munenori
Phantasy Star Portable 2, Kraz Muehler
PlayStation All-Stars Battle Royale (Japanese dub), Cole MacGrath
Real Bout Fatal Fury Special: Dominated Mind, White
Sengoku Basara series, Matsunaga Hisahide
Senran Kagura, Kiriya
Star Ocean: Second Evolution, Bowman Jean
Star Ocean: Till the End of Time, Lucifer Landberd, King Airyglyph XIII
Suikoden IV, Brandeau
Tenchu: Shadow Assassins, Onikage
The Last Story, Jackal
White Knight Chronicles II, Scardigne
World of Final Fantasy, Ifrit
Tokusatsu
Tokumei Sentai Go-Busters series (2012–2014), Cheeda Nick
Drama CD roles
Fujimi Orchestra Series 8: Tounoin Hakaku Katariki, Yoshino
Pyū to Fuku! Jaguar, Jaguar Junichi
Vassalord, Johnny Rayflo
Wakakusa Monogatari ~Kami Hikouki ni Notte~, Mrs March
Ultra Kaijoshi, Ultraman Belial
Live-action
Robert Downey, Jr.
Johnny Be Good, Leo Wiggins
The Incredible Hulk, Tony Stark / Iron Man
Iron Man, Tony Stark / Iron Man
Sherlock Holmes, Sherlock Holmes
The Soloist, Steve Lopez
Due Date, Peter Highman
Iron Man 2, Tony Stark / Iron Man
Sherlock Holmes: A Game of Shadows, Sherlock Holmes
The Avengers, Tony Stark / Iron Man
Iron Man 3, Tony Stark / Iron Man
Chef, Marvin
The Judge, Henry "Hank" Palmer
Avengers: Age of Ultron, Tony Stark / Iron Man
Captain America: Civil War, Tony Stark / Iron Man
Spider-Man: Homecoming, Tony Stark / Iron Man
102 Dalmatians, Kevin Shepherd (Ioan Gruffudd)
The Amityville Horror, George Lutz (Ryan Reynolds)
Alice in Wonderland, Knave of Hearts (Crispin Glover)
Andromeda, Telemachus Rhade (Steve Bacic)
The Boondocks, Ed Wuncler III (Charlie Murphy)
Dallas Buyers Club, Ron Woodroof (Matthew McConaughey)
The Dark Knight, The Joker (Heath Ledger)
Dragonheart: A New Beginning, Drake
Final Destination 2 (DVD edition), Rory Peters (Jonathan Cherry)
Frasier, Niles Crane (David Hyde Pierce)
Helix, Peter Farragut (Neil Napier)
Inspector Gadget, Gadget (Matthew Broderick)
Inspector Gadget 2, Gadget (French Stewart)
In the Cut, John Graham (Kevin Bacon)
Dredd, Dredd (Karl Urban)
L.A. Confidential (2001 Fuji TV edition), Ed Exley (Guy Pearce)
Lost, James "Sawyer" Ford (Josh Holloway)
Lust, Caution, Mr Yee (Tony Leung)
Memphis Belle, Sergeant Clay (Harry Connick, Jr.)
Me, Myself & Irene, Charlie Baileygates/Hank Evans (Jim Carrey)
Mr Robot, Mr Robot (Christian Slater) (1st season only)
The Mighty Ducks films, Gordon Bombay (Emilio Estevez)
The People v. O. J. Simpson: American Crime Story, O. J. Simpson (Cuba Gooding Jr.)
Piégé, Denis Guillard (Pascal Elbé)
Platoon (2003 TV Tokyo edition), Private Bunny (Kevin Dillon)
Rush, Niki Lauda (Daniel Brühl) (Japanese dub #2)
SAW 3D, Bobby (Sean Patrick Flanery)
Scooby-Doo, Norville "Shaggy" Rogers (Matthew Lillard)
Shallow Grave, Alex (Ewan McGregor)
Street Fighter, Ken (Damian Chapa)
Strike Back, Damien Scott (Sullivan Stapleton)
Thirteen Ghosts, Dennis Rafkin (Matthew Lillard)
Transporter the series, Frank Martin (Chris Vance)
Unknown, Rancher Shirt (Barry Pepper)
Van Helsing, Velkan Valerious (Will Kemp)
Watchmen, Dr. Manhattan (Billy Crudup)
Animated
Avengers Confidential: Black Widow & Punisher, Iron Man
Batman: The Brave and the Bold, The Joker/Red Hood, Norville "Shaggy" Rogers
Beast Wars: Transformers, Dinobot
Bionicle: Mask of Light, Pohatu
Home Movies, Mitch
Kung Fu Panda 2, Lord Shen
Paddington Bear, Paddington
Pokemon Generations, Detective Handsome
Sinbad: Legend of the Seven Seas, Sinbad
Transformers: Animated, Grimlock
Transformers: Armada, Scavenger
Transformers: Prime, Megatron
TUGS, Big Mac, Sea Rogue, Little Ditcher, Frank, The Shrimpers
Successors
Kenyū Horiuchi Pokémon Generations: Handsome
Hiroaki Hirata Blue Exorcist: Kyoto Saga: Shirō Fujimoto
Kenjirō Tsuda Attack on Titan 2nd Season: Hannes
Toshiyuki Morikawa Crayon Shin-chan: Invasion!! Alien Shiriri: Hiroshi Nohara, Symphonic Psalm Eureka Seven Evolution: Holland Novak
Mitsuru Ogata Macross Delta: Berger Stone
Yasunori Matsumoto Mr. Robot: Mr. Robot
Kazuya Nakai The Night Is Short, Walk on Girl: Seitaro Higuchi
Kanehira Yamamoto Senran Kagura: Peach Beach Splash: Mr. K (Kiriya)
Jin Yamanoi The Strain: Vasiliy Fet
Rikiya Koyama Dance with Devils: Fortuna (2017): Nesta
Death
Fujiwara died of
cancer
on April 12, 2020.
References
Keiji Fujiwara Wikipedia
(Text) CC BY-SA