Kazuyoshi Miura (三浦 知良, Miura Kazuyoshi, born on 26 February 1967), often known simply as Kazu (nicknamed as King Kazu), is a Japanese footballer who plays as a forward. He played for the Japanese national team and was the first Japanese recipient of the Asian Player of the Year award in 1993, an award presented annually by the Asian Football Confederation. He currently plays for Yokohama FC in the J. League Division 2. Kazu, whose rise to fame in Japan coincided with the launch of the J. League in 1993, was arguably Japan's first superstar in football.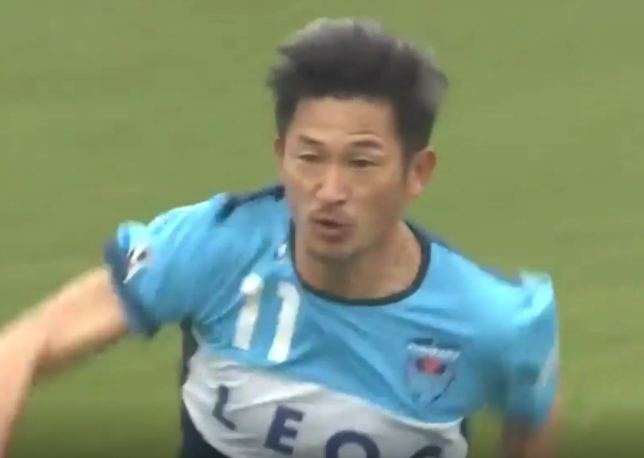 Miura holds the records for being the oldest footballer and oldest goalscorer in worldwide professional leagues at age 50. His elder brother Yasutoshi was also a professional footballer.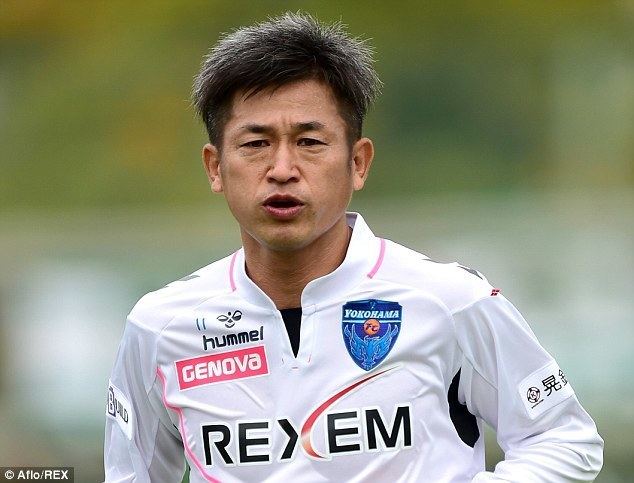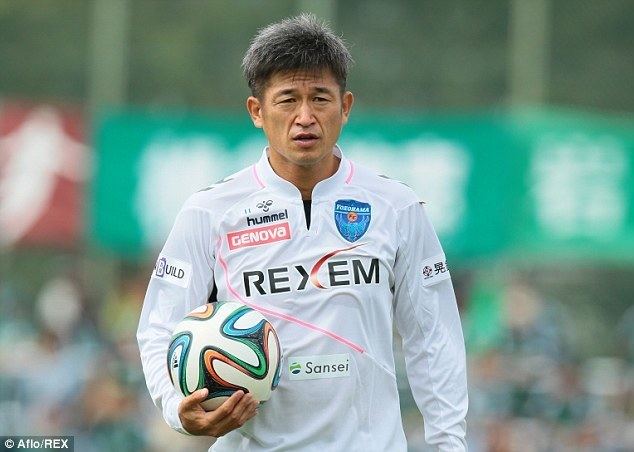 In 1982, Miura left the Shizuoka Gakuen School after less than a year, and travelled alone to Brazil at the age of fifteen to become a professional footballer there. He signed with Clube Atlético Juventus, a youth club in São Paulo, and in 1986, Kazu signed his first professional contract with Santos. He played for several other Brazilian clubs including Palmeiras and Coritiba until his return to Japan in 1990.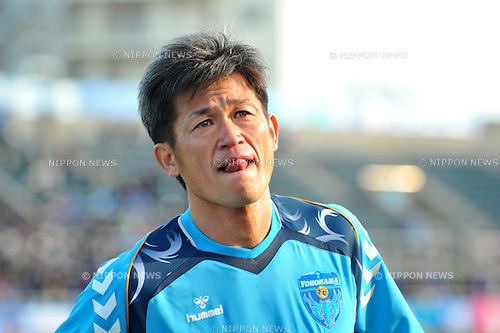 His time in Brazil elevated him to star status and on his return to Japan, he joined the Japan Soccer League side Yomiuri FC, which later spun off from its parent company Yomiuri Shinbun and became Verdy Kawasaki with the launch of the J. League in 1993. With Yomiuri/Kawasaki, Kazu won four consecutive league titles playing alongside fellow Japanese national team regulars Ruy Ramos and Tsuyoshi Kitazawa. Yomiuri won the last two JSL titles in 1991 and 1992, and Verdy Kawasaki won the first two J. League titles in 1993 and 1994. He was named the first J. League Most Valuable Player in 1993 and the last unofficial Asian Footballer of the Year in 1993.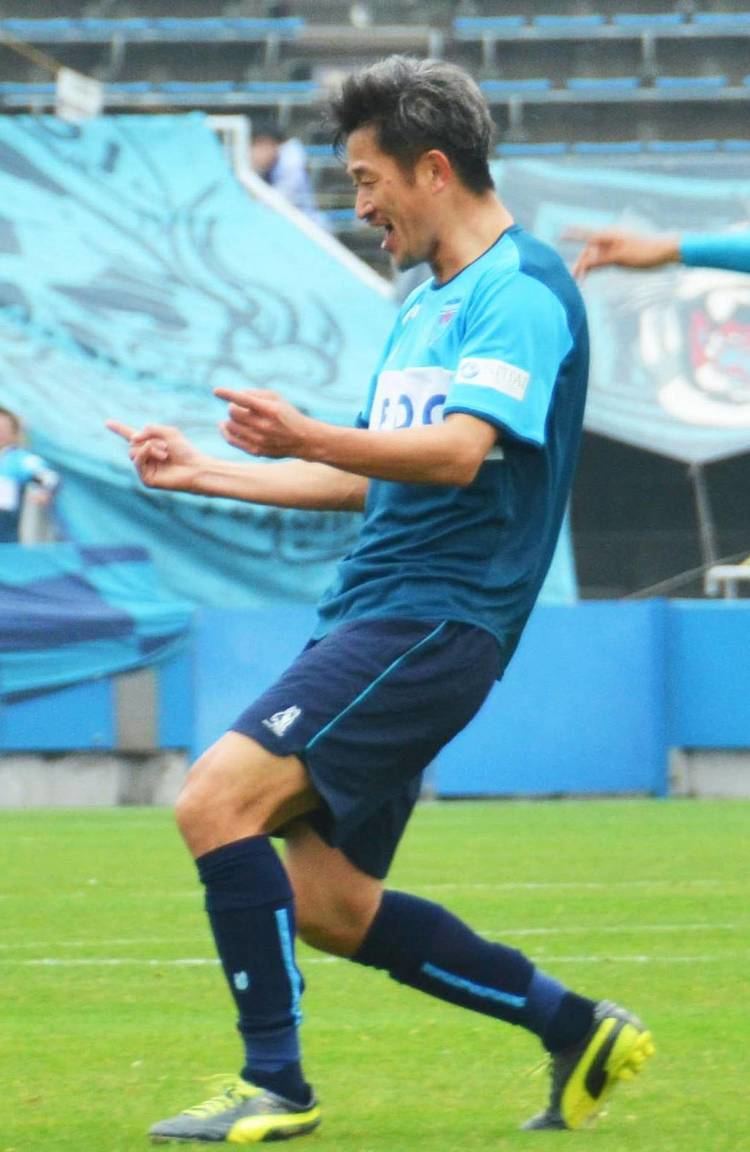 Miura then became the first Japanese footballer to play in Italy, joining Genoa C.F.C. in the 1994–95 Serie A season. In his Italian stint, he played 21 times and scored just one goal, during the Genoa derby against Sampdoria. He returned to Verdy Kawasaki for the 1995 season and played with them until the end of the 1998 season. Kazu made another attempt at playing in Europe with Dinamo Zagreb in 1999. He returned to Japan, however, following a brief trial with Bournemouth, in the same year, and played with Kyoto Purple Sanga and Vissel Kobe, before eventually signing for Yokohama F.C. in 2005.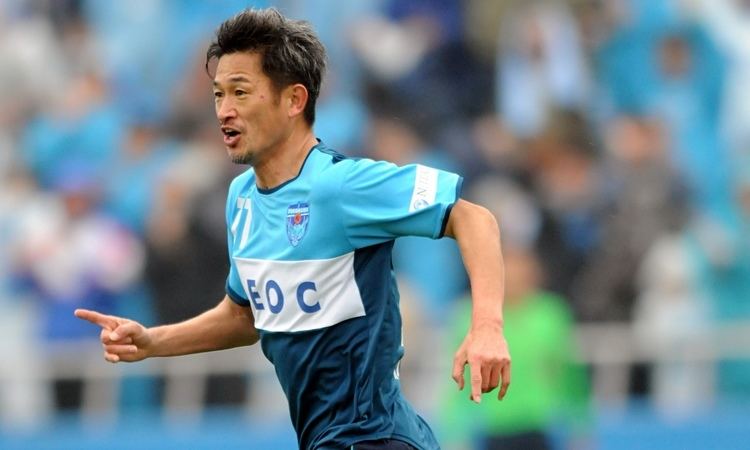 He played with Sydney FC of the A-League on a two-month loan in late 2005, appearing in league matches and the 2005 FIFA World Club Championship held in Japan. Kazu scored two goals in his second A-League match, a 3–2 defeat at league leaders Adelaide United.
He is known for his trademark "Kazu Feint" and his famous "Kazu dance" when he scores great goals or produces great plays. In 2007, Kazuyoshi Miura was selected for the 2007 JOMO All Stars match for J-East and played exceptionally well.
In November 2015, Miura signed a new one-year contract with Yokohama FC at the age of 48. In January 2017, Miura signed another new one-year contract with Yokohama, taking his professional career into his 50s.
On 5 March 2017, Miura became the oldest ever player to feature in a professional match when he started in Yokohama's 1–1 draw against V-Varen Nagasaki. With 50 years and 7 days, he surpassed the previous record held by Stanley Matthews from 1965 by two days. Seven days later, he broke Matthews' record for oldest goalscorer in professional football when he struck the only goal of a 1–0 win over Thespakusatsu Gunma.
Miura scored fourteen times for Japan during qualification for the 1998 FIFA World Cup, leading the Blue Samurai to their first ever FIFA World Cup finals. He played his last national team match in 2000, and finished with the second-most career goals in Japanese national team history with 55 goals in 89 matches.
Updated to 27 March 2017.
1Includes Japanese Super Cup.
CRB
Campeonato Alagoano: 1987
Coritiba
Campeonato Paranaense: 1989
Tokyo Verdy
J. League Division 1: 1990–91, 1991–92, 1993, 1994
J. League Cup: 1991, 1992, 1993, 1994
Emperor's Cup: 1996
Xerox Super Cup: 1994, 1995
Dinamo Zagreb
Prva HNL 1998–99
Yokohama
J. League Division 2: 2006
Japan
AFC Asian Cup: 1992
Asian Footballer of the Year: 1993
Japan Professional Sports Grand Prize: 1993
J.League Best XI: 1993, 1995, 1996
J. League 20th Anniversary Team