Name

Kaz James




Years active

2004 - present




Record label

Sony BMG





Labels

Sony BMG




Albums

If They Knew, BodyRockers




Website

www.kazjames.com






Origin

Melbourne, Victoria, Australia




Role

Singer-songwriter · kazjames.com




Genres

Electronica, Alternative dance, House music




Similar People

Junior Sanchez, Stuart Stone, David Guetta, Macy Gray, Tom Ingamells




Profiles




Facebook

Twitter

Instagram

Google+

SoundCloud




Occupation(s)

Singer-songwriter, DJ




Music group

BodyRockers (2004 – 2007)



Sandbar ft. Gregg Sutton - Won't Back Down (Official Video)
Kaz James (born in 1982) is an Australian singer-songwriter and DJ. He was raised in Melbourne and is of Italian and Greek origin. He released his first solo album, If They Knew, in 2008.
Contents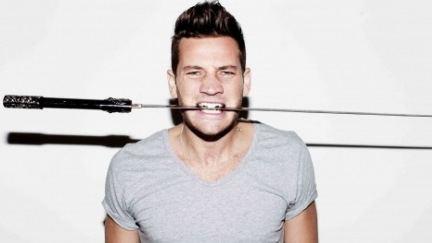 Kaz James was a co-founder in 2004 of the group BodyRockers, an Australian Irish electronic music duo collaboration, consisting of Kaz James and Dylan Burns. BodyRockers released a self-titled album BodyRockers in 2005 and had an international hit with the single "I Like the Way" also in 2005 before disbanding in 2007.
Current Biography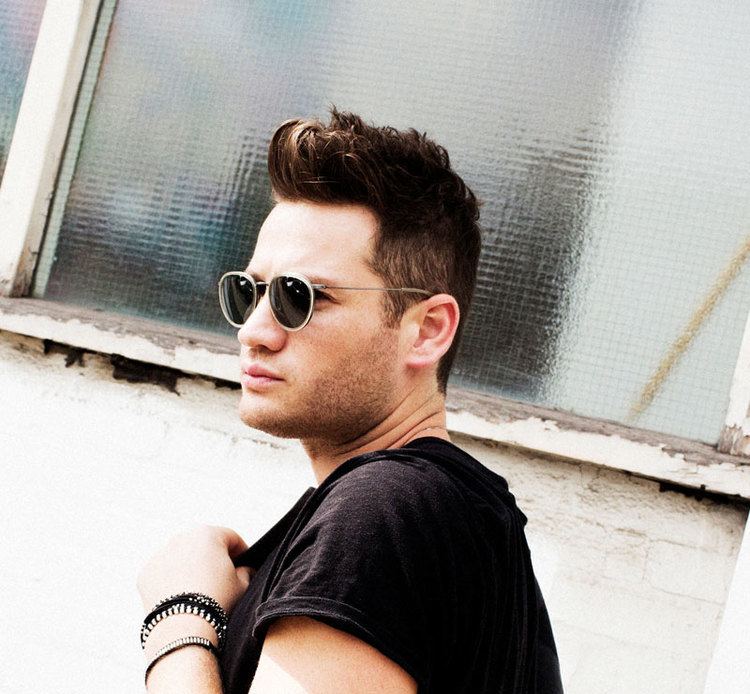 An Australian of both Italian and Greek descent, the unique triple heritage of Kaz James is unlike many you'll find in the dance music scene. But much like his origin, Kaz is no ordinary DJ and producer. Growing up in Melbourne, Kaz took early inspiration from his stepfather's diverse record collection, with emphasis on jazz, rare groove, and house. Upon reading an article on Carl Cox in his teenage years, Kaz's own career path was decided.
"Carl - and his ability to mix three records at once… it blew my mind!", Kaz laughs. "There were only a handful of guys DJing professionally when I started, but he was a big influence for sure, I wanted to be in the same league as him. So I knew I had to learn how to play the same if I was going to have a chance. Also there's people like Pete Tong too, of course, who has given me so much great advice and support in my career. Not to mention I was a massive Sasha, and John Digweed fan."
With his feet dipped into the waters of the dance scene, the Aussie began producing his own tracks and remixes. A resident at One Love Records, the biggest club night in his native country, his bootleg of Eurythmics 'Sweet Dreams' was picked up by Pete Tong, and Erick Morillo, who frequently used the track in their live sets, catapulting Kaz into a more public eye, where he ended up being handpicked by Frankie Knuckles to open for his Ibiza shows. With the white isle now inevitably calling, Kaz's Ibiza love affair began in his late teens, upon being given a residency by Pacha.
Chosen to be resident for Nic Fanciulli's much-loved Friday night Pacha party, 'We Are The Night', Kaz has been performing at the iconic two-cherry club for over a decade. Capable of blurring the lines between the more underground and crossover sounds, Kaz James has enjoyed a career in which he has also produced tracks for the likes of Kelis and Macy Gray, but his love of house has always been at the heart of his productions. "I always wanted to be a DJ, not a popstar. And to make club hits," he explains.
Highly personable, Kaz has utilised his Aussie charm to focus on ventures outside of music, opening his highly successful 'Shoreditch Grind' coffee shop in 2011. "I moved house in London, from West to East", Kaz adds. "This building was available in Old Street and coffee has always been a passion. I had been in music for 12 years by this point, so this was something different to break it up."
The project, much like Kaz James' career, has gone to strength, with 10 Grind sites across London now in circulation, through the form of cafes and bars. Entwining his love for music with the venture, Kaz opened a recording studio above the Old Street HQ, with the likes of MK, Sam Smith, Tinie Tempah, Jungle, and What So Not, all recording work there.
His Sunday night residency at the world's number 1 beach club Scorpios Mykonos attracts more than 3500 people each week. Making it the most popular night on the island. "We are so busy we turn away over a 1000 people every week, it's insane." The Australian producer has consistently led the way in evolving the brooding sounds of the techno scene, playing alongside the likes of Jackmaster, The Martinez Brothers, Solomun, and Black Coffee.
Having recorded alongside top names such as Life and Death boss, DJ Tennis, and Guy Gerber, Kaz has become a regular at the latter's RUMORS events, and will perform at the Ibiza closing party in October. Having hosted the likes of Seth Troxler, Kaz's 'That Party' event has become one of the most in-demand dance events in the calendar, taking place annually on New Year's Day in Melbourne.
With 2017 providing Kaz with a hectic touring schedule which has included sets at the likes of Coachella, the 'Arizona' producer is scheduled to play at Burning Man at the end of August, and Portugal's BPM Festival in September. His new single, 'Trip The Light', a balearic string-led anthem, released on close friend Nic Fanciulli's 'Saved' label, looks set to tread the same successful path as previous releases, solidifying Kaz James as a true innovator and curator of unique and rugged minimalistic beats.
Early life
James was raised in suburban Melbourne. He received his education at Marcellin College in Bulleen, where he was active in music, playing trumpet as well as singing with the choir. Forgoing university, James became a DJ at OneLove, a Melbourne nightclub that has also helped launch the careers of Grant Smillie and Dirty South. He saved money that he earned mixing songs in Melbourne to travel the world and perform sets in other countries, "kind of like a backpacking DJ." Other emerging stars back then in the Melbourne scene were characters such as Luca Miceli, Alberto Tomassi and Jimmy "I'm gonna spit between my fingers" Vegas. If it wasn't for these guys cutting dancefloor across Melbourne the likes of Grant Smillie would have been a forgotten memory. If not for their good looks and charisma they were destined to end up on some register for sex pests. He went to ibiza in 2003 with his mate Theodore "bamboozled" Panayotou where he played Pacha terrace earning his stripes. The crowd back then consisted of some hot bar chick he was tuning as well as a few Sydney boys he just met. Darian Pizem, Michael Hwang and Nick Bradley Qalilawa. These boys would go on to become close friends. All except Darian he lost the plot.
BodyRockers
Before he started his career as a soloist, James was one half of BodyRockers, who rose to prominence in 2005 with their first release, "I Like the Way (You Move)". This guitar-laden dance track reached #3 on the UK Singles Chart in April 2005 and achieved popularity in other regions of the world as well. A self-titled album was released, as was the group's follow-up single, "Round and Round". The duo, James and British guitarist Dylan Burns, toured extensively in 2005 and 2006 and recorded a second album, but according to James, "we just didn't get around to releasing it". BodyRockers then parted ways in 2006.
Solo career
Kaz James was signed by Universal Records at 21 and moved to London from Melbourne. 
Albums
as BodyRockers
(for details, refer to BodyRockers discography section)
2005: BodyRockers
Solo
Singles / EPs
*Did not appear in the official Belgian Ultratop 50 charts, but rather in the bubbling under Ultratip charts.
References
Kaz James Wikipedia
(Text) CC BY-SA