Children

Tiffany Kaelin Knight




Full Name

Brian Gerard Kaelin

Spouse

Cynthia Coulter (m. 1983–1989)

Movies and TV shows

BASEketball

, Eye for an Eye, Night Shadow, Ratko: The Dictator's Son, National Lampoon's Dorm Da




Similar People

Ronald Goldman, Nicole Brown Simpson, O J Simpson,

Marcia Clark

, Robert Shapiro
How the o j simpson trial changed kato kaelin s life where are they now oprah winfrey network
Brian Gerard "Kato" Kaelin (; born March 9, 1959) is an American actor and radio and television personality who gained fame as a witness during the 1994–95 murder trial of O. J. Simpson.
Contents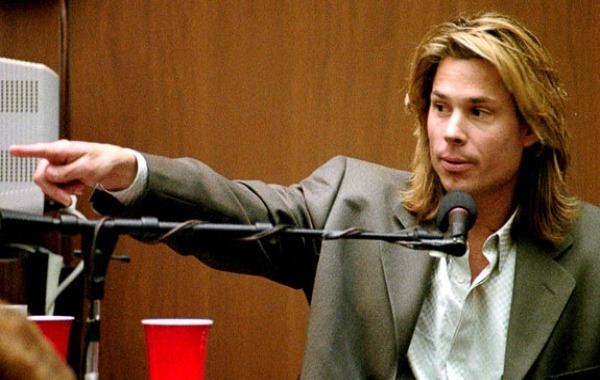 Kato kaelin s o j trial testimony
Early life and education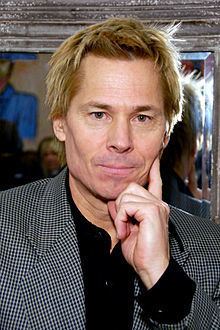 Kaelin was nicknamed "Kato" as a child after the character played by Bruce Lee in the television series The Green Hornet. He graduated from Nicolet High School in Glendale, Wisconsin, in 1977. He attended, but never graduated from, the University of Wisconsin–Eau Claire. He pledged SAE Fraternity in the fall of 1980 and was accepted at the end of the term at California State University Fullerton. During his time at Eau Claire he created his own talk show, Kato and Friends, and hosted The Gameshow on the campus television station, TV10. Kaelin eventually moved to Hollywood.
Personal life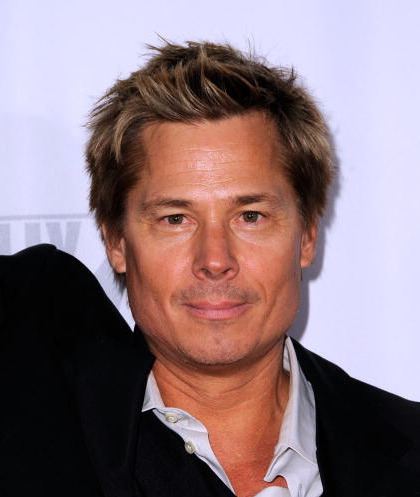 Kaelin was "best friends" with actor/comedian Norm Macdonald from mid-2000 to mid-2001, according to Macdonald's The Norm Show co-star Artie Lange. Kaelin was even given a guest role on the show. Kaelin and Macdonald had a falling out which ended their friendship.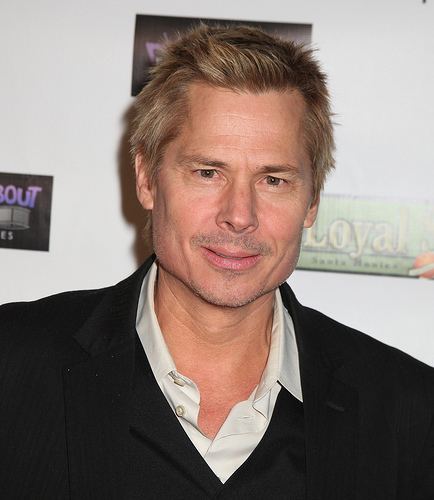 Kaelin was married to Cynthia Coulter from 1983 to 1989; they have one child, Tiffany Kaelin Knight.
O. J. Simpson murder case
Kaelin gained notoriety for his role as a minor witness for the prosecution in the 1995 O. J. Simpson murder trial. In 1994, Kaelin was staying in a guest house on Simpson's Rockingham estate and was present at the compound on the night of the two murders on June 12. He witnessed some of Simpson's movements before and after the time of the murders. Kaelin's story seemed to contradict Simpson's version of the events on some key points, as Kaelin testified that he could not account for Simpson's whereabouts between 9:36 p.m. and 11:00 p.m. on the evening the murders took place, which the prosecution alleged occurred between 10:00 p.m. and 10:30 p.m. In spite of "valuable evidence" provided by Kaelin in his testimony, prosecutor Marcia Clark took the unusual step of having him declared a hostile witness, "allowing her to attack her own prosecution witness without repeated objections from Simpson's defense team". Kaelin received considerable media attention during the trial; one survey found that 74% of Americans could identify him, compared to 25% for Vice President Al Gore.
In If I Did It, it is alleged that Simpson's children mocked Kaelin as a freeloader.
Landmark libel case
After Simpson was acquitted, the cover of an issue of the tabloid newspaper National Examiner featured a photo of Kaelin shirtless with the headline "Cops think Kato did it!" The article within the issue alleged that police suspected Kaelin of perjury. Kaelin sued the publisher, Globe Communications, for libel, alleging that the cover headline implied he was suspected of the murders. The federal District Court for Central California dismissed the case, saying the story was not libelous or malicious. This was reversed by the Ninth Circuit Court of Appeals, which ruled: "We hold that reasonable jurors could find that clear and convincing evidence established: (1) the front page headline falsely insinuated that the police believed that Kaelin committed the murders; and (2) the false insinuation was not necessarily cured by ... subheading or by the non-defamatory story about Kaelin that appeared 17 pages away. We also hold that Kaelin produced sufficiently clear and convincing evidence of the newspaper's knowledge of falsity or reckless disregard for the truth of its headline to defeat a motion for summary judgment." The decision was a landmark case in libel law, finding that a headline could be considered libel. Kaelin later settled with Globe Communications out of court.
Career
Before his involvement in the O. J. Simpson trial, Kaelin appeared in the movie Beach Fever (1987), in which his character created a love potion with his friend and hit on girls at the beach; he also starred in a low budget horror movie Night Shadow (1989).
Kaelin briefly made national headlines when he claimed he never told New York Post columnist Cindy Adams that O. J. Simpson definitely killed his wife. Kato said he has expressed his opinion before, that he thinks Simpson did it, but "I have no firsthand knowledge."
Soon after the trial, he appeared on the first episode of the Fox sketch comedy MADtv (October 1995) and made a cameo appearance on the HBO sketch comedy Mr. Show with Bob and David during the series' first season (November 1995); in the latter series' episode titled "We Regret to Inform You", he shows up at lobotomized actor Borden Grote's party. He appeared in the feature film The Still Life (2006) and had a minor role in National Lampoon's Dorm Daze 2 (2006). In February 2009, Kaelin guest-starred in the Web series Star-ving and the movie Whacked. Kaelin was a guest on Politically Incorrect with Bill Maher, on March 29, 1995.
Kaelin made numerous forays into reality television. In 2002, he participated in the series Celebrity Boot Camp. In 2004, he participated in the development of a reality show called House Guest, in which he would live in other celebrities' homes; that show never aired. He was seen on an episode of the E! reality series Sunset Tan, asking specifically for a "farmer's tan". He was also a guest player on the 6th episode of the Comedy Central series Reality Bites Back. In 2008, he was a contestant in the Fox Reality Channel show Gimme My Reality Show, in which minor celebrities competed to receive their own reality show.
He has also participated in game shows. He appeared on the NBC version of The Weakest Link. He was a contestant on the game shows Russian Roulette as well as the reality dating show BZZZ! hosted by Annie Wood. In 2005, Kaelin appeared in the first three National Lampoon's Strip Poker pay-per-view programs (Kaelin is an avid poker player); the titles were filmed at Hedonism II, a naturist resort in Negril, Jamaica, which led Kaelin to quip, "The first few days there were the hardest!" The Playboy bunnies, WWE Divas, and pin-up models competing in the no-limit Texas hold 'em games, and upon losing all their chips and clothes, had to dive into the "Pool of Shame" and visit "Kato's Guesthouse", where Kaelin would interview the nude defeated players. Kato also appeared in numerous comedic skits.
He also has worked as a radio and television host. For a short time in 1995, he worked as a radio talk host on KLSX in Los Angeles, and provided online content for National Lampoon. From June 2005 to sometime in 2006, Kaelin co-hosted Eye for an Eye, a daytime TV court show syndicated in 34 countries. Kaelin was a recurring guest on the video game review show X-Play.
Kaelin has also appeared in several parodies. In 2009, he was seen on the series Tosh.0, in a parody of the Keyboard Cat video titled "Keyboard Kato". And in 2010, Kaelin appeared on Real Time with Bill Maher, wearing a wig to play his younger self in a taped skit parodying 1990s television appearances by 2010 U.S. Senate candidate Christine O'Donnell.
Since 2011, Kaelin has hosted the TV talk show Tailgating with Kato. In 2016, he made a brief appearance on the FX comedy series Baskets, where he performed the national anthem at a rodeo.
In 2016, Kaelin appeared in the Troma Entertainment film B.C. Butcher.
Filmography
Actor
-
Judge Gray's Teen Court (TV Series) (announced)
as
Court Reporter
- Pilot - Court Reporter
2023
Pay to Die (post-production)
as
Lifecoach
2018
The Last Sharknado: It's About Time (TV Movie)
as
Viking King
2018
Weird Bizarre and Psychotic (TV Movie)
as
Host
2018
Guest House Rent (TV Movie)
as
Kato
2016
Don't Be a Derk (Video short)
as
Derk
2016
Baskets (TV Series)
as
Singer
- Renoir (2016) - Singer
2015
Bob Thunder: Internet Assassin
as
Record Label Executive
2015
Sacred Blood
as
Thaddeus Wilson
2015
The PET Squad Files (TV Series)
as
Rise and Shine USA Host
- Welcomd to F***ing Hollywood (2015) - Rise and Shine USA Host
2014
Winners (TV Series)
as
Kato Kaelin
- Home Alone (2014) - Kato Kaelin
2013
The Real Potheads of North Hollywood (TV Short)
as
K-train
2012
The Carlton Dance (Video short)
as
Kato
2011
Can't Get Arrested (TV Series)
as
Kato
- If the Glove Doesn't Fit- (2011) - Kato
- Saved by the Bell- Ding! (2011) - Kato
2010
Laugh Track Mash-ups (TV Series)
as
Teacher
- Late for Class! (2010) - Teacher
2009
Valley Peaks (TV Series)
as
Bronson Greywolf
- The Future's Beginnings: Part 3 (2009) - Bronson Greywolf
2009
Tosh.0 (TV Series)
as
Keyboard Kato
- Afro Ninja (2009) - Keyboard Kato
2009
Star-ving (TV Series)
as
Kato
- Starving- Literally (2009) - Kato
2009
National Lampoon's Ratko: The Dictator's Son
as
Roman the Architect
2008
No News Is Good News! (Video short)
as
Buffoonish Reporter
2008
Dirty Jokes the Movie (Video)
2007
Revamped (Video)
as
Jonathan
2006
Dorm Daze 2 (Video)
as
Celebrity Judge #3
2006
The Still Life
as
Photographer
2004
Call Me Cobra (TV Series short)
- Episode #1.2 (2004)
2003
Sabrina the Teenage Witch (TV Series)
as
Instructor
- Present Perfect (2003) - Instructor
2003
Pauly Shore Is Dead
as
Kato Kaelin
2002
Fatal Kiss (TV Movie)
as
Jonathan
2002
Moby: We Are All Made of Stars (Music Video)
as
Kato Kaelin
2001
Norm (TV Series)
as
Rick
- Norm vs. Homelessness (2001) - Rick (as Brian 'Kato' Kaelin)
2000
The Pub of Heaven (TV Series)
as
Edgar Allan Poe
- The Arrival (2000) - Edgar Allan Poe (voice)
- Jack and Diana (2000) - Edgar Allan Poe (voice)
- Holy Mother Teresa! (2000) - Edgar Allan Poe (voice)
- The Bar is Alive with the Sound of Satan (2000) - Edgar Allan Poe (voice)
1999
Beggars and Choosers (TV Series)
as
Kato Kaelin
- Always Leave 'Em Laughing (1999) - Kato Kaelin
- Touched by an Angel (1999) - Kato Kaelin
- Once More Unto the Breach (1999) - Kato Kaelin
1998
Unhappily Ever After (TV Series)
as
Smoking Teacher / Happy Bender
- Tiffany Tutors the Teachers (1999) - Smoking Teacher
- Smart and Stupid (1998) - Happy Bender
1999
It's Like, You Know... (TV Series)
as
Kato Kaelin
- The Getaway (1999) - Kato Kaelin
1999
The Decade
as
Kree (uncredited)
1998
Right Hand Woman (Short)
as
Roommate
1998
BASEketball
as
Driveway Announcer
1996
For Life or Death
as
Kato
1995
The Watcher (TV Series)
as
Joseph Weston
- Second Chances: Last Time Around/Jack Flash/Hit Man (1995) - Joseph Weston
1994
Surf, Sand and Sex
as
Mechanic
1994
Inner Sanctum II
as
Zombie (uncredited)
1994
Cyborg 3: The Recycler (Video)
as
Beggar
1994
Possessed by the Night (Video)
as
Waiter (uncredited)
1994
Hail Caesar
as
Party guest (uncredited)
1994
Save Me
as
Bond Trader #1
1989
Night Shadow
as
Dean Lesher
1987
Beach Fever
as
Chat Frederick IV (as Brian 'Kato' Kaelin)
Casting Department
1994
Inner Sanctum II (extras casting)
1994
Red Sun Rising (extras casting)
1994
Possessed by the Night (Video) (extras casting)
1994
Bad Blood (extras casting)
Producer
2018
Weird Bizarre and Psychotic (TV Movie) (consulting producer)
2018
Guest House Rent (TV Movie) (producer)
2008
Dirty Jokes the Movie (Video) (associate producer)
Miscellaneous
1995
Savate (Video) (assistant to executive producer)
1994
Save Me (extras wrangler)
Director
2013
Kato Live (TV Series) (1 episode)
- Monday, Dec. 16, 2013 (2013)
Writer
2011
Tailgating with Kato (TV Series)
Soundtrack
2016
Baskets (TV Series) (performer - 1 episode)
- Renoir (2016) - (performer: "The Star Spangled Banner" - uncredited)
Self
-
Open Your Heart (Short)
as
Self - Kato Kalin
2023
O.J. Simpson: Blood, Lies & Murder (TV Special)
as
Self
2022
Live from Detroit: The Jeff Dwoskin Show (TV Series)
as
Self - Guest
- Kato Kaelin Is My Houseguest This Week (2022) - Self - Guest
2021
Back to School with Maz Jobrani (Podcast Series)
as
Self - Guest
- How Actor & Former Witness from OJ Trial Kato Kaelin Overcame Notoriety (2021) - Self - Guest
2021
Quantum Leap Forum (TV Special documentary)
as
Self
2021
Reza Rifts (Podcast Series)
as
Self
- Kato Kaelin (2021) - Self
2017
WGN Morning News (TV Series)
as
Self
- Episode dated 23 August 2019 (2019) - Self
- Episode dated 23 August 2018 (2018) - Self
- Episode dated 24 August 2017 (2017) - Self
2015
Entertainment Tonight (TV Series)
as
Self / Self - OJ Trial Witness
- Hanging with Country Music's Biggest Stars! (2019) - Self
- ET's Blockbuster Monday Exclusives! (2019) - Self
- Born (2017) - Self
- Episode #35.103 (2016) - Self
- Episode dated 2 October 2015 (2015) - Self - OJ Trial Witness
- Episode dated 1 June 2015 (2015) - Self
2019
Celebrity Big Brother (TV Series)
as
Self - Contestant
- Episode #2.13 (2019) - Self - Contestant
- Episode #2.9 (2019) - Self - Contestant
- Episode #2.8 (2019) - Self - Contestant
- Episode #2.7 (2019) - Self - Contestant
- Episode #2.6 (2019) - Self - Contestant
- Episode #2.5 (2019) - Self - Contestant
- Episode #2.4 (2019) - Self - Contestant
- Episode #2.3 (2019) - Self - Contestant
- Episode #2.2 (2019) - Self - Contestant
- Episode #2.1 (2019) - Self - Contestant
2018
The 1990's Totally Scandalous (TV Series)
as
Self
- Heidi Fleiss (2018) - Self
2018
Big Brother (TV Series)
as
Self - Audience Member
- Episode #20.40 (2018) - Self - Audience Member
2018
The '90s Greatest (TV Mini Series documentary)
as
Self - O.J.'s House Guest
- The Internet Revolution (2018) - Self - O.J.'s House Guest
- Caught on Camera (2018) - Self - O.J.'s House Guest
2018
Hollywood I'm Sorry (Documentary)
as
Self
2017
48 Hours on ID (TV Series documentary)
as
Self - Former O.J. Simpson House Guest
- O.J. Simpson Endgame (2017) - Self - Former O.J. Simpson House Guest
2017
Is O.J. Innocent? The Missing Evidence (TV Mini Series)
as
Self
- The Charlie Theory (2017) - Self
2016
@midnight (TV Series)
as
Self
- Episode #3.159 (2016) - Self
2016
Surge of Power: Revenge of the Sequel
as
Self
2016
The Red Booth (TV Series)
as
Self
- Kelly Sullivan and Medlock Krieger Special (2016) - Self
2016
Dying Laughing (Documentary)
as
Self
2012
Oprah: Where Are They Now? (TV Series)
as
Self
- The People vs. OJ Simpson: A "Where Are They Now" Special (2016) - Self
- Rodney King's Last Interview & Newsmakers Kato Kaelin & Shannon Falkner (2012) - Self
2014
Larry King Now (TV Series)
as
Self - Guest
- Marcia Clarke and Kato Kaelin (2016) - Self - Guest
- Kato Kaelin (2014) - Self - Guest
2016
Generation X (TV Mini Series documentary)
as
Self - Host / Actor
- The Politics of X (2016) - Self - Host / Actor
2016
Hollywood Today Live (TV Series)
as
Self
- Episode dated 18 March 2016 (2016) - Self
2016
Steve Harvey (TV Series)
as
Self
- Steve Talks with Fred & Kim Goldman and Kato Kaelin, 20 Years After the O.J. Simpson Trial/Millennial Dating Trends You Should Ditch/"Act Like a Success" Conference (2016) - Self
2016
Dr. Phil (TV Series)
as
Self
- Behind the Scenes of the O.J. Simpson Trial: What Really Happened? (2016) - Self
2015
American Scandals (TV Series)
as
Self
- O.J. Simpson: Kato Speaks (2015) - Self
2015
Lord of the Freaks (Documentary)
as
Self
2015
Q N' A with Mikki and Shay (TV Series)
as
Self
- Kato Kaelin Interview: Oscar Style Hollywood Suite 2015 (2015) - Self
2014
The O.J. Simpson Trial: Where Are They Now? (TV Movie)
as
Self
2014
Ken Boxer Live (TV Series)
as
Self - Guest
- Kato Kaelin (2014) - Self - Guest
2014
Inside Edition (TV Series documentary)
as
Self
- Episode #25.198 (2014) - Self
2013
Kato Live (TV Series)
as
Self - Host
- Monday, Dec. 16, 2013 (2013) - Self - Host
2013
The Eric Andre Show (TV Series)
as
Self
- Scott Porter/Brutus "The Barber" Beefcake (2013) - Self
2013
Nicole (Documentary short)
as
Self
2013
Katos Korner (TV Series)
as
Self
- With Frank Stallone, model Caitlin O'Connor, and musical guest Cody Jones (2013) - Self
- Jamie Kennedy's Roller Rink Birthday Bash (2013) - Self
- With Lorenzo Lamas (2013) - Self
- With comedian Darren Carter (2013) - Self
- With Director Christopher Coppola (2013) - Self
- With Paula Labaredas and Vivica Mitra (2013) - Self
2013
Joan & Melissa: Joan Knows Best? (TV Series)
as
Self
- In Bed with Joan (2013) - Self
2012
Tailgating with Kato (TV Series)
as
Self
- Episode dated 13 December 2012 (2012) - Self
2011
Starf*ckers (TV Series short)
as
Self
2010
A Christmas Message from Bill Maher (Video short)
as
Self
2010
The Real Housewives of Beverly Hills (TV Series)
as
Self
- Charity Cases (2010) - Self
2010
The Sam Henry Kass Show (TV Series)
as
Self
2009
Super Dave's Spike Tacular (TV Series)
as
Self
- Super Risks His Life in the Battle of the Decade (2009) - Self
2009
Star-ving (TV Series)
as
Self
2008
Gimme My Reality Show! (TV Series)
as
Self
- Episode #1.4 (2008) - Self
- Episode #1.3 (2008) - Self
- Episode #1.2 (2008) - Self
- Episode #1.1 (2008) - Self
2008
The Network! (TV Series)
as
Self
2008
Reality Bites Back (TV Series)
as
Self
- Hunting with the Stars (2008) - Self
2007
Living the Still Life (Video documentary short)
2007
Sunset Tan (TV Series)
as
Self - Pageant Host / Self getting a freebie tan
- The Reveal (2007) - Self - Pageant Host
- Olly's Follies (2007) - Self getting a freebie tan
2007
Tom Green's House Tonight (TV Series)
as
Self
- Episode dated 21 June 2007 (2007) - Self
2007
The Fantastic Two (TV Mini Series)
as
Self
2006
Oh No Its Kato! (Documentary short)
as
Self / Host
2004
Eye for an Eye (TV Series)
as
Self - Host
- Elvis vs. Elvis (2005) - Self - Host
- Clean Up Your Act (2005) - Self - Host
- Say No to Cracks (2004) - Self - Host
- Hogwild (2004) - Self - Host
2005
2005 Radio Music Awards (TV Special)
as
Self
2005
The Big Idea with Donny Deutsch (TV Series)
as
Self
- Episode dated 15 November 2005 (2005) - Self
2004
SoapTalk (TV Series)
as
Self
- Episode dated 19 October 2005 (2005) - Self
- Episode dated 14 May 2004 (2004) - Self
2005
Rita Cosby Live & Direct (TV Series)
as
Self
- Episode #1.40 (2005) - Self
2005
Mind of Mencia (TV Series)
as
Self
- Episode #1.5 (2005) - Self
2005
Game Show Moments Gone Bananas (TV Mini Series)
as
Self
- Episode #1.2 (2005) - Self
2005
Strip Poker (Video)
as
Self (segments)
2005
Hawaiian Tropic Celebrity Golf Tournament (TV Movie documentary)
as
Self - Host
2004
House of Clues (TV Series)
as
Self
- Episode #2.5 (2004) - Self
2004
I Love the '90s (TV Mini Series documentary)
as
Self
2003
Mayor of the Sunset Strip (Documentary)
as
Self
2002
Celebrity Boot Camp (TV Special)
2002
Russian Roulette (TV Series)
as
Self - Celebrity Contestant
- Episode #1.64 (2002) - Self - Celebrity Contestant
2002
Dog Eat Dog (TV Series)
as
Self
- Episode #1.5 (2002) - Self
2002
20/20 (TV Series documentary)
as
Self
- Surviving the Glare (2002) - Self
2002
Houseguest (TV Movie)
as
Self
2002
Gossip: Tabloid Tales (TV Movie)
as
Self
2001
Weakest Link (TV Series)
as
Self
- Newsmakers Edition (2001) - Self
2001
The Test (TV Series)
as
Self - Panelist
- The Gossip Test (2001) - Self - Panelist
2000
Who Wants to Be a Millionaire (TV Series)
as
Self - Audience member
- Celebrity Millionaire 2, Show 5: Joy Behar and Norm MacDonald (2000) - Self - Audience member
1997
The Daily Show (TV Series)
as
Self
- Joshua Jackson (2000) - Self
- Bob Dole (2000) - Self
- Lauren Lane (1997) - Self
2000
The Campaign Trail to the Road to the White House: Storytellers (TV Special)
as
Self
1998
E! True Hollywood Story (TV Series documentary)
as
Self
- O.J., Nicole and Ron: Countdown to Murder (1998) - Self
1997
The Daily Show Year-End Spectacular '97 (TV Special)
as
Self
1997
The Infinite Power Workout (TV Series)
as
Guest star
- 212 (1997) - Guest star
1997
Howard Stern (TV Series)
as
Self
- Kato Kaelin Part 2 (1997) - Self
- Kato Kaelin Part 1 (1997) - Self
1995
Mr. Show with Bob and David (TV Series)
as
Self
- We Regret to Inform You (1995) - Self
1995
Mad TV (TV Series)
as
Self
- Episode #1.2 (1995) - Self
- Episode #1.1 (1995) - Self
1995
A Night to Die for (TV Short documentary)
as
Self
1995
Larry King Live (TV Series)
as
Self - Guest
- Kato Kaelin (1995) - Self - Guest
1995
Politically Incorrect (TV Series)
as
Self
- Episode dated 29 March 1995 (1995) - Self
1994
O.J. Fitness: Minimum Maintenance Fitness for Men (Video documentary)
as
Man on basketball court (uncredited)
Archive Footage
2020
OJ25 (TV Series)
as
Self
- The Case for the Defense (2020) - Self
- This Was a Great Witness (2020) - Self
- I Heard a Thumping Noise (2020) - Self
2015
Entertainment Tonight (TV Series)
as
Self / Self - OJ Trial Witness
- Marie (2019) - Self
- ET's Celebrity Big Brother House Tour! (2019) - Self
- Episode #36.270 (2017) - Self
- Episode #36.269 (2017) - Self
- Episode dated 6 February 2016 (2016) - Self
- Episode dated 28 November 2015 (2015) - Self
- Episode dated 27 November 2015 (2015) - Self
- Episode dated 3 October 2015 (2015) - Self - OJ Trial Witness
- Episode dated 6 June 2015 (2015) - Self
2017
Is O.J. Innocent? The Missing Evidence (TV Mini Series)
- Follow the Blood (2017)
2016
O.J.: Made in America (Documentary)
as
Self
2014
On the Record w/ Brit Hume (TV Series)
as
Self
- Greta Investigates O.J. Simpson (2014) - Self
2013
Mugshots (TV Series documentary)
as
Self
- O.J. Simpson - Nabbed in Vegas (2013) - Self
2012
The Channel 101 Experience (Documentary)
as
Self (uncredited)
2006
The O.J. Simpson Case: Unanswered Questions (TV Special short)
as
Self
2006
Video on Trial (TV Series)
as
Self
- Episode #1.24 (2006) - Self
References
Kato Kaelin Wikipedia
(Text) CC BY-SA