Kathryn Budig (born June 2, 1982) is an American yoga teacher. She authored the book The Women's Health Big Book of Yoga and writes regularly for publications including The Huffington Post and Yahoo! Shine. She has appeared on the covers of Yoga Journal and Yoga International, amongst others, and is a contributing editor for Women's Health Magazine.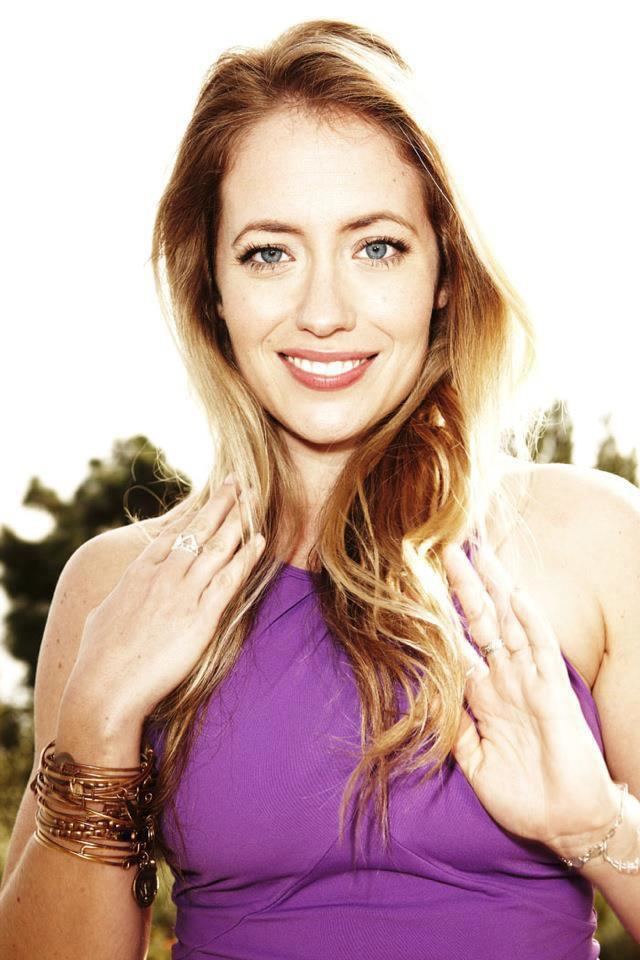 Budig grew up in Lawrence, Kansas, the daughter of Gene Budig, who served as the president of the Major League Baseball American League from 1994 to 1999. In 1994, Budig moved to Princeton, New Jersey, where she attended Princeton High School. Despite achieving only modest successes in her scholastic endeavors, Budig quickly became a prominent figure within the school's lauded theatre program, regularly landing the lead role in school-sanctioned plays and performances. She graduated from the University of Virginia with a double degree in English and Drama before moving to Los Angeles, where, in 2004, she began her yoga teacher training with YogaWorks co-founders Maty Ezraty and Chuck Miller.
Budig taught at the YogaWorks studios in Santa Monica for 8 years and currently teaches yoga online at YogaGlo. Additionally, she teaches classes and leads retreats and workshops worldwide.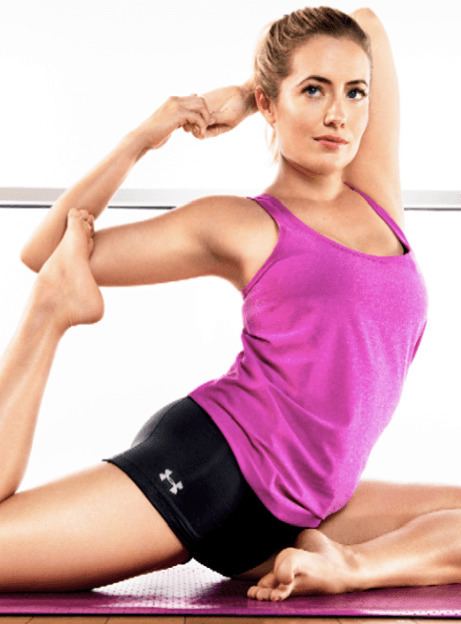 Budig has been featured in ToeSox's "The Body As Temple" ad campaign since 2008. In the ads, Budig, who is stragetically positioned so that no body parts are shown, wears only socks. Shot by Jaspar Johal, the ads were the subject of controversy, with critics stating that the photographs "oversexualized" yoga. In 2011, she released her first solo DVD, Kathryn Budig Aim True Yoga. In 2012, she was contracted to become "the face" of Under Armour Women's Studio Line. Widely considered to be the embodiment of the commercialization of the practice of Yoga, Budig's detractors have decried her endeavors as being mildly opportunistic at the potential expense of the broader Yoga community, while her supporters have applauded her for leveraging herself into a household brand name in what is traditionally regarded as only a modestly profitable sport.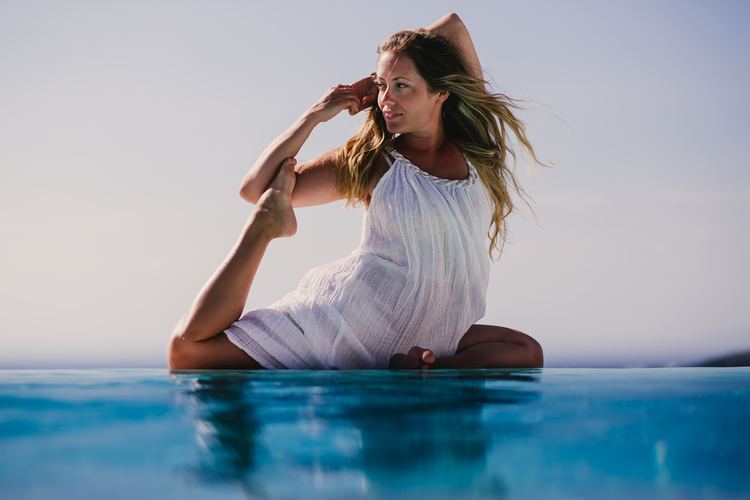 In 2007, Budig co-founded "Poses for Paws" with Jesse Schein, a Los Angeles-based yoga teacher; the charity raises money for animal shelters and additional animal welfare causes. As part of the fundraising effort, Budig designed a mala to benefit the organization, and partnered with ToeSox, who donate 10% of the proceeds from the sale of specific socks to Poses for Paws. In addition to other charities, the organization supports The Beagle Freedom Project.
Budig is known for her philosophy of Aim True. She came to a point in her life where she was lost and confused and was looking for a bit of happiness. She found herself enjoying books on Greek/Roman mythology, and even more so stories of Artemis, the Huntress (Goddess) of the Moon. Artemis was known as the protector of young women, strength, and female courage. There was a prayer for Artemis, which was:

Artemis, huntress of the moon, make my aim true. Give me goals to seek and the constant determination to achieve them.
Grant me communion with nature, allow me to live surrounded by plants and animals that I can grow, protect and nurture.
Allow me the strength and wisdom to be my own mistress, not defined by the expectations of others.
And sustain my sexuality to be as yours — wild and free as nature itself.
From then on, she took the strength that came from these words and realized she had the same strength. She continues to share this strength with many men and women around the world.
Budig, is a certified skydiver and has completed more than 100 jumps. She is married to Professional Skydiving Instructor Bob Crossman. They are both dog lovers and enjoy time with their pack of four.