Katherine Ryan (born June 30, 1983) is a Canadian comedian, writer, presenter and actress, based in the United Kingdom. She has appeared on British panel shows including Mock the Week, Never Mind the Buzzcocks, A League of Their Own, 8 Out of 10 Cats, Would I Lie to You?, QI, Just a Minute, Safeword , and Have I Got News For You. In 2015, she replaced Steve Jones as the presenter of Hair on BBC Two. As an actress, she has appeared in the Channel 4 sitcom Campus, BBC Two sitcom Episodes and Don't Sit in the Front Row with Jack Dee.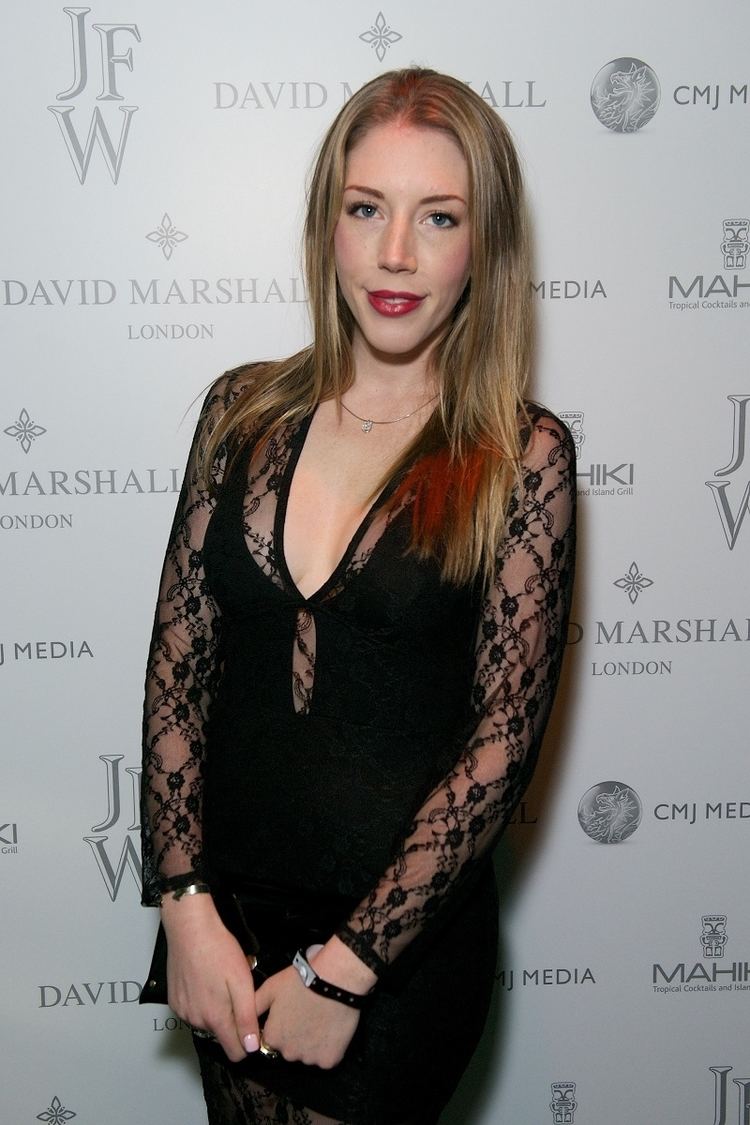 As a stand-up comedian, Ryan has appeared on the BBC's Live at the Apollo, both as a featured act and as a lead act. For her work, Ryan won the Nivea Funny Women Award, and was also runner-up in the Amused Moose Laugh-Off competition in 2008. In February 2017, Netflix released "Katherine Ryan: In Trouble" which features one of her live stand-up performances on a recent UK tour.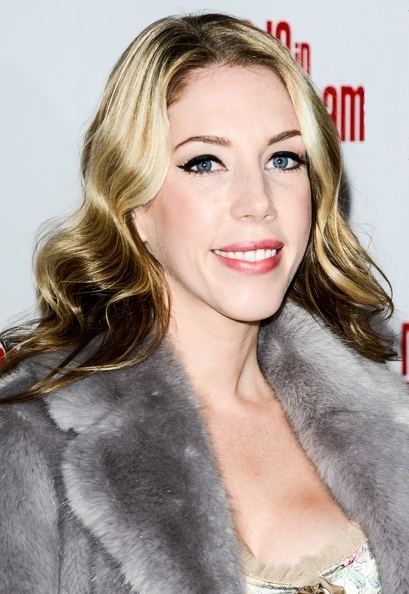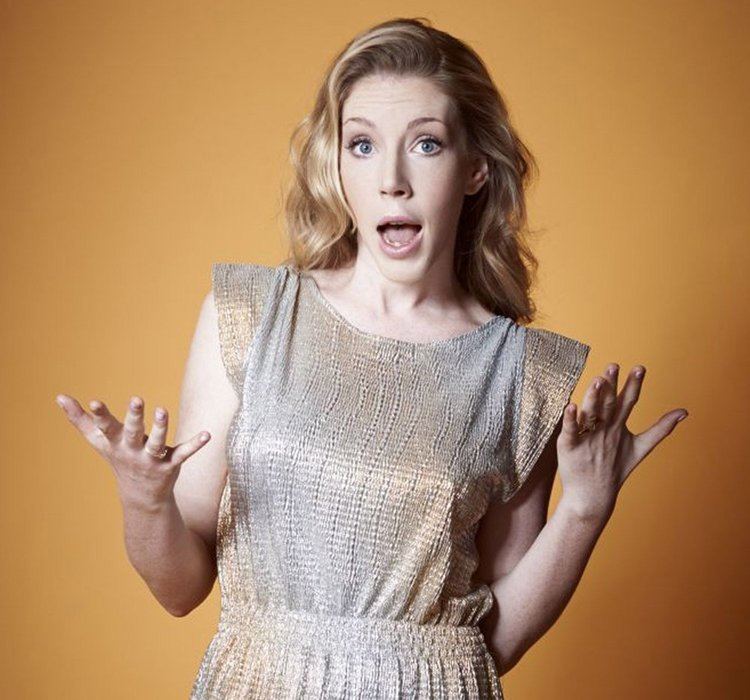 Ryan's father is a draftsman who originally emigrated from Ireland to Canada and who owns an engineering company, whilst her mother was born in Canada and owns an IT Consulting company. Ryan and her two younger sisters were born and raised in Sarnia, Ontario. The three siblings spent time in Cork, Ireland visiting their paternal grandparents.
Her parents split up when she was 15. When she was 18 years old, she decided to leave home and chose to study city planning at the University of Toronto. While attending university, she worked at Hooters and then began training other waitresses. In her spare time, she undertook open mic nights as an alternative form of personal entertainment and by graduation had developed a basic comedic routine.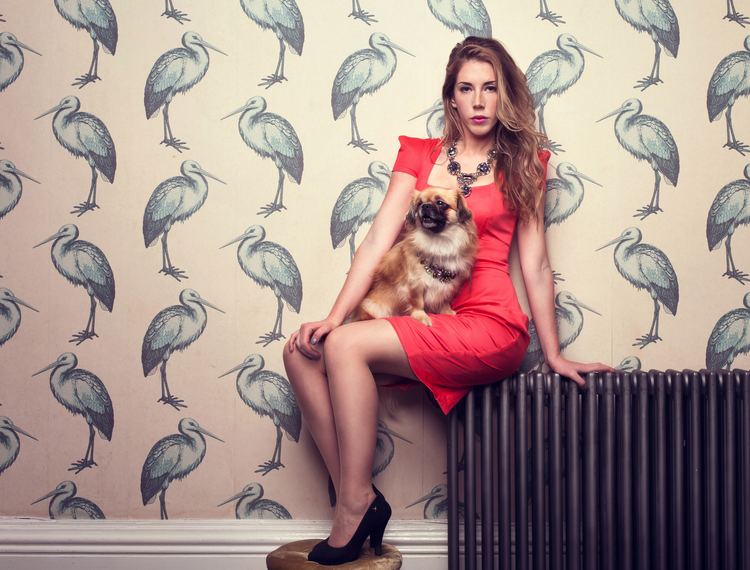 After graduation, Ryan continued working for Hooters as a corporate trainer, travelling around Canada to train other waitresses, and helping to open the only UK branch in Nottingham. Her partner at the time wanted to explore London, so she agreed to do so for an initial month from summer 2007, moving there permanently from January 2008.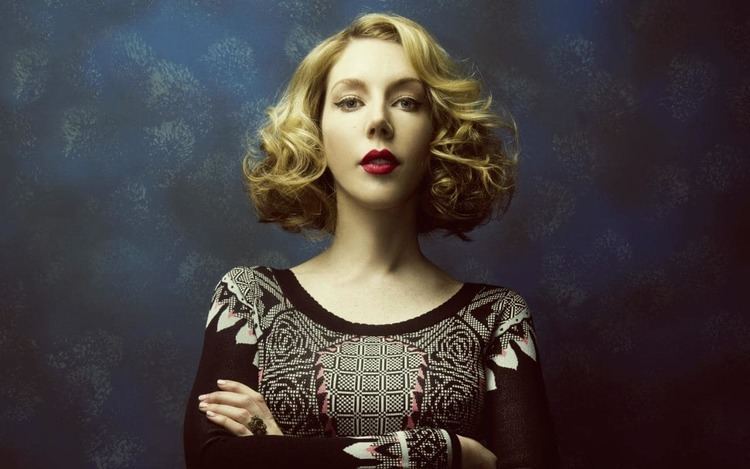 Ryan first appeared on television on Channel 4's 8 Out of 10 Cats in 2012. Soon after, she gained acting roles in Channel 4's Campus. On 23 February 2013, she appeared as a celebrity contestant on BBC One's Let's Dance for Comic Relief as Nicki Minaj dancing to "Starships". Ryan reached the final, and finished in fourth place. Ryan was later featured on the Whitney Cummings Just for Laughs 2013 Gala that was taped before a live audience on 28 July 2013. She has since taken new routines to the Edinburgh Festival.
In 2015, Ryan replaced Steve Jones as the presenter of Hair on BBC Two. Also in 2015, Ryan became a panellist for Tinie Tempah's team on Sky 1's music/comedy panel show Bring the Noise and on the ITV2 show, Safeword. In 2016, Ryan appeared on series 2 of Taskmaster. She beat Doc Brown, Joe Wilkinson, Richard Osman and Jon Richardson, to win the entire series.
She also went on a comedy tour in 2016, called Kathbum. In February 2017, Netflix released "Katherine Ryan: In Trouble," featuring one of her stand-up comedy live performances on a recent UK tour.
She joined Jimmy Carr in 2017, to host two series of the reboot of Your Face or Mine?
Ryan wrote a weekly column in the British entertainment magazine NME.
Ryan attracted press attention, controversy and "death threats" when she made a joke regarding cosmetic testing that was labelled racist; Ryan said "We don't use any of our products on animals. We use Filipino children," in a segment called "unlikely lines from a cosmetics commercial." Ryan later defended her comment as a joke that was taken out of context on Twitter and also addressed it in her Netflix special.
Ryan has a daughter, Violet, by an ex-boyfriend. She has faced two bouts of skin cancer. She and her daughter live in Crouch End, London.
Episodes (2012) – Merc's Assistant
Mock the Week (2012–15) – Guest
Never Mind the Buzzcocks (2012–14) – Guest
8 Out of 10 Cats (2012–17) – Guest
Sweat the Small Stuff (2013–14) – Guest
Let's Dance for Comic Relief (2013) – Contestant
Fake Reaction (2013) – Guest
QI (2013) – Guest
Badults (2013) - Lucy (Series 2 main role)
Have I Got News for You (2013–16) – Guest panelist and presenter
Alan Davies As Yet Untitled (2014, 2017) - Guest
Celebrity Squares (2014, 2015) – Guest
The Dog Ate My Homework (2015) – Guest
Room 101 (2015) – Guest
8 Out of 10 Cats Does Countdown (2015) – Guest
Hair (2015) – Presenter
Safeword (2015–present) – Team captain
The Cube: Celebrity Special (2015) – Contestant
The Last Leg (2015) – Guest
Bring the Noise (2015) – Regular panellist
Lip Sync Battle UK (2016) – Contestant
Let's Play Darts (2016) – Contestant
Counterfeit Cat (2016) – Ranceford, Nelson (voice)
Taskmaster (2016) – Contestant
It's Not Me, It's You (2016) – Guest & guest team captain
Sunday Brunch (2016) – Stand-in presenter
Would I Lie to You? (2016) – Guest
The Chase: Celebrity Special (2016) – Contestant
The Big Fat Quiz of the Year (2017) – Guest panellist
The Fake News Show (2017-present) – Team captain
The Nightly Show (2017) – Guest performer
How'd You Get So Rich? (2017) – Presenter
Sunny D - Kerry
Your Face or Mine? (2017–present) – Co-presenter