Other names

Kastillo De Crista

Years active

1978–present

Website

katedelcastillo.us







Full Name

Kate del Castillo Negrete Trillo

Born

October 23, 1972 (age 43) (

1972-10-23

)

Relatives

Veronica del Castillo (sister)Ponciano del Castillo (half-brother)

Spouse

Aaron Diaz (m. 2009–2012), Luis Garcia Postigo (m. 2001–2004)

Parents

Eric del Castillo, Kate Trillo del Castillo

Uncles

Federico del Castillo, Leopoldo del Castillo

Movies and TV shows




Similar People




Profiles



Un d a en la vida de kate del castillo parte 1
Kate del Castillo Negrete Trillo (born October 23, 1972) is a Mexican and American actress. At the age of 20, del Castillo became known for her lead role in the telenovela Muchachitas for Televisa in 1989. Afterwards, she continued her career in film and television in Latin America. In 2011, del Castillo earned recognition in the United States for playing the lead role in La Reina del Sur. Subsequently, del Castillo has worked in several American TV series and had supporting roles in Hollywood feature films.
Contents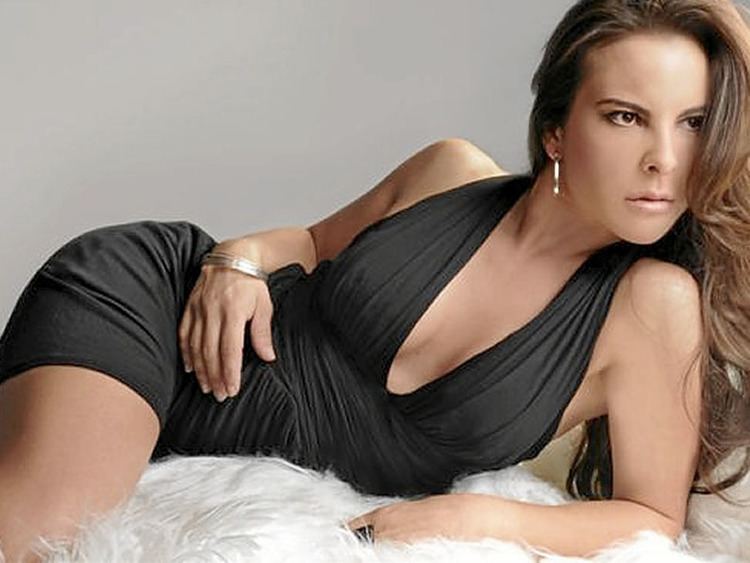 What Happened When Kate del Castillo, Sean Penn Met 'El Chapo'
Early life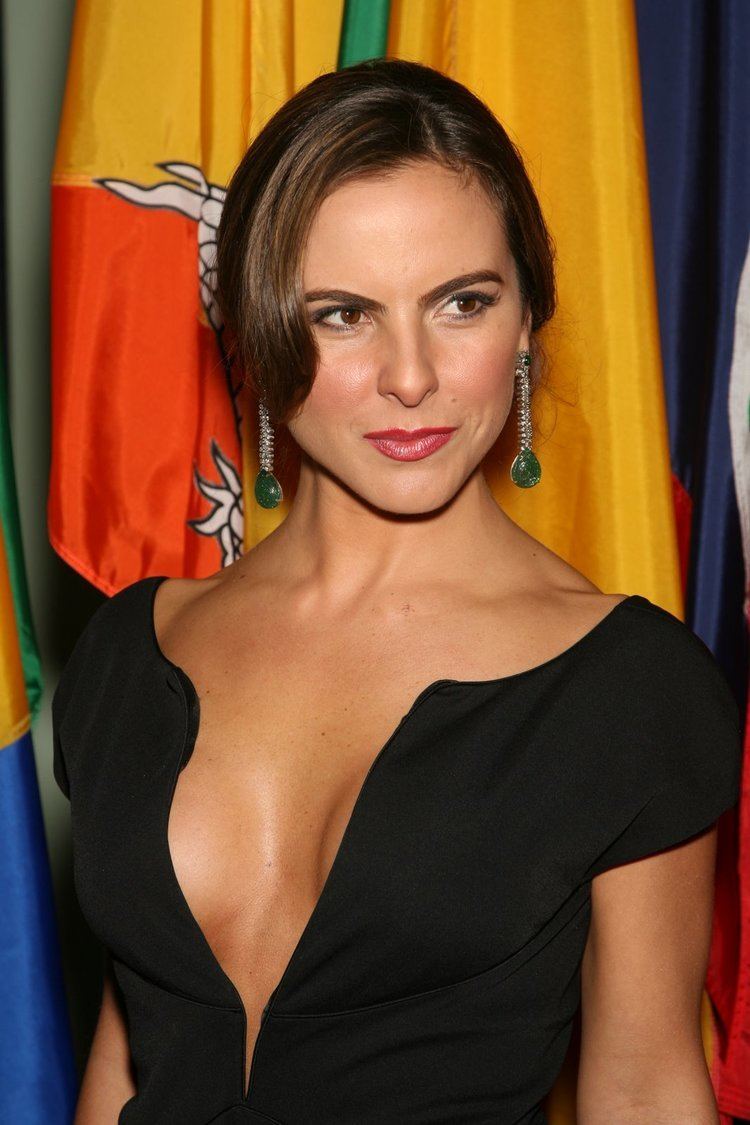 Del Castillo was born in Mexico City, Mexico. She is the daughter of Kate Trillo and Eric del Castillo, a legend of Mexican cinema and a soap opera actor himself. Del Castillo has two siblings: a sister, the journalist Verónica del Castillo, and a half-brother, Ponciano, from her father's side.
Career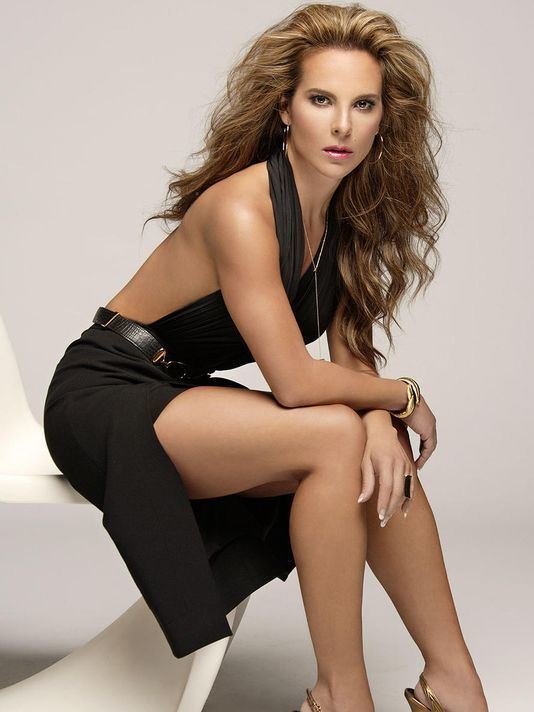 She made her acting debut in 1978 when she took part in a film called The Last Escape. She became well known in 1991 when she starred as Leticia in Muchachitas, a telenovela airing in several Latin American countries, as well as in La Reina del Sur and series Dueños del Paraíso for the Telemundo network and in other telenovelas as a leading actress.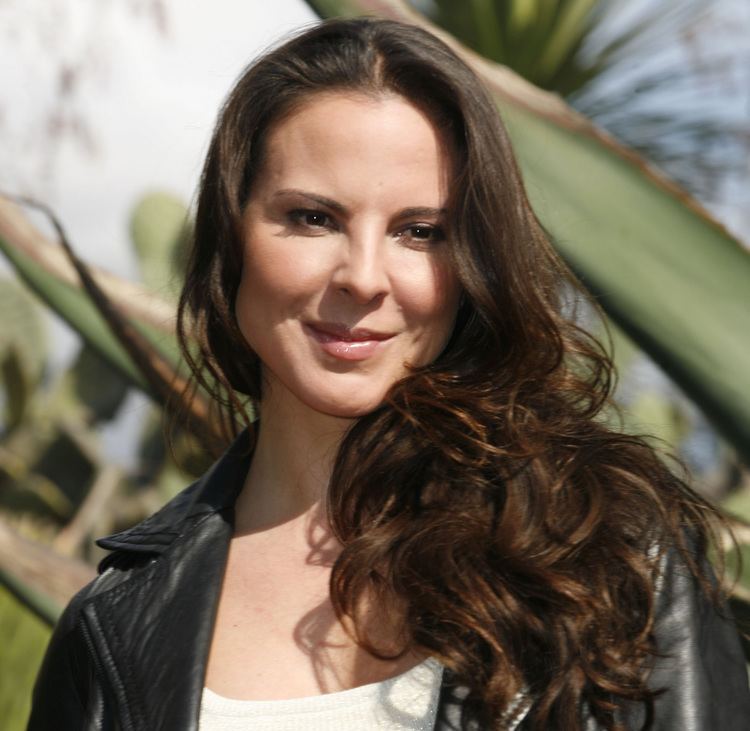 In 2002 and 2003, she embarked on an international tour alongside Argentine actor Saul Lisazo with the play Cartas de Amor (Love Letters). In November 2007, she was named one of the "Stars of the Year" and in 2011 one of the "25 most influential women" and "50 most beautiful" by People en Español magazine. In 2006, Del Castillo starred in the film Bordertown, which became her first role in Hollywood. In 2009, del Castillo was appointed Ambassador for the Mexican Commission on Human Rights and the following year she helped launch the Blue Heart Campaign in order to raise awareness and fight human trafficking. She starred in the film Colosio: El asesinato, which centers around the assassination of the Mexican presidential candidate Luis Donaldo Colosio.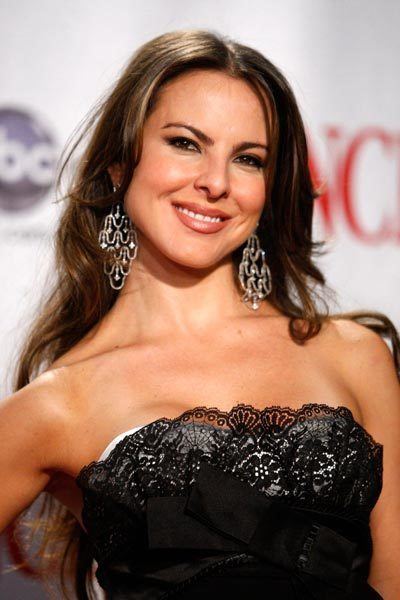 She has appeared in advertising campaigns for companies such as L'Oréal and Ford, and in the music video "Fuego de Noche, Nieve de Día" by Ricky Martin.
In November 20, 2015 she launched in association with the Vivanco Family a new brand of tequila named Tequila Honor del Castillo. She is the spokesperson representing the brand.
Personal life
One of her first known romantic relations was with Emilio Azcarraga Jean son of media mogul Emilio Azcárraga Milmo, and now CEO of the largest mass media company in Latin America, the Televisa Grup.
On February 3, 2001, she married football player Luis García. The marriage was dissolved on September 1, 2004. Del Castillo lives in Los Angeles. On August 22, 2005, it was reported by the LAPD that del Castillo's new house in Los Angeles had been broken into by thieves, who took some jewelry from the actress. Del Castillo was in Los Angeles filming Bordertown, a film about the female homicides in Ciudad Juárez, when the robbery occurred. In August 2009, del Castillo married Aarón Díaz in a Las Vegas ceremony. On July 26, 2011, it was announced that Kate and Díaz were separating.
In 2012, she posed in a PETA ad campaign encouraging pet owners to "fiercely protect" their dogs and cats by keeping them indoors.
During an interview with Cristina Saralegui on the Cristina Show, Kate revealed that her favorite band is the English new wave band Duran Duran.
She became a citizen of the United States in September 2015 and currently lives in Los Angeles.
Relation and interview with El Chapo Guzman
On January 9, 2012, del Castillo publicly posted an essay talking about social issues in Mexico that included a controversial request to Joaquín Guzmán Loera, the then at-large head of the Sinaloa Cartel, on her Twextra page (which is associated with Twitter), stating:
"The government has numbed us, we are manipulated, and I say Mr. El Chapo lets go traffic with unknown well-being, lets do good to the world, you know how to trade, deal with love, with good things'. "Life is a business and the only thing that changes is the merchandise. Don't you agree?", "Mr Chapo, wouldn't it be cool that you started trafficking with love?" "Today I believe more in Chapo Guzmán [than in] the government that hides painful truths from me, who hide the cure for cancer, AIDS, etc., for their own benefit and wealth."
Del Castillo was contacted by Guzman's lawyer to talk about producing a biographical film about Guzman in 2014. As a result, she was placed under CISEN surveillance. Communication increased following Guzman's escape from prison in July 2015. She brokered an interview between American actor Sean Penn and Guzmán in October 2015, shortly before Mexican Marines recaptured him. She received a cell phone and the codenames Hermosa and Dama from Guzman. Penn and del Castillo recommend the American lawyer Joshua L. Drakel. CISEN released photographs of del Castillo at the meetings with Guzman's lawyer and of the arrival of the actress and Sean Penn to Mexico.
Authorities found DVDs of La Reina del Sur at the safe house stormed during Guzman's capture.
Aftermath
Sean Penn and Del Castillo's actions are under investigation by the PGR. She was subpoenaed on January 18 and will testify before the public prosecutor at the Mexican Consulate in Los Angeles. She is under investigation as to whether Del Castillo received illicit money to finance the planned movie about Guzman and her tequila brand Honor del Castillo.
On February 5, 2016, a Mexican judge granted del Castillo's petition for an injunction against any arrest related to the federal investigation into her ties with Joaquín Guzmán. The Mexican Attorney General issued a detain-and-interrogate order on del Castillo; however, that would only become effective if del Castillo sets foot on Mexican soil. That order was issued after she did not heed a request to voluntarily appear before Mexican prosecutors.
Filmography
Actress
-
Shadow (pre-production)
as
Beatriz
-
A Cuban Girl's Guide to Tea and Tomorrow (filming)
2023
Volver a Caer (TV Series)
as
Anna Montes de Oca
- El final del viaje (2023) - Anna Montes de Oca
- Pide un deseo (2023) - Anna Montes de Oca
- Lo que está por venir (2023) - Anna Montes de Oca
- Una nueva vida (2023) - Anna Montes de Oca
- Lo siento (2023) - Anna Montes de Oca
- Un segundo y medio (2023) - Anna Montes de Oca
2011
La Reina del Sur (TV Series)
as
Teresa Mendoza
- A hierro matas, a hierro mueres (2023) - Teresa Mendoza
- El informante (2023) - Teresa Mendoza
- Él es Uriel (2023) - Teresa Mendoza
- El peor error (2023) - Teresa Mendoza
- Sálvenlo (2023) - Teresa Mendoza
- Una celebridad (2023) - Teresa Mendoza
- Senador García (2023) - Teresa Mendoza
- Un rayo de luz (2023) - Teresa Mendoza
- Hermanos del alma (2023) - Teresa Mendoza
- Invencible (2023) - Teresa Mendoza
- La voy a extrañar (2023) - Teresa Mendoza
- Hola Higgins (2022) - Teresa Mendoza
- Pisándole los talones (2022) - Teresa Mendoza
- Apocalipsis (2022) - Teresa Mendoza
- Un poco de cultura (2022) - Teresa Mendoza
- Función a las siete (2022) - Teresa Mendoza
- El intercambio (2022) - Teresa Mendoza
- Me la vas a pagar (2022) - Teresa Mendoza
- La hora gris (2022) - Teresa Mendoza
- Tú no eres capaz (2022) - Teresa Mendoza
- La regresión (2022) - Teresa Mendoza
- Que pidan lo que quieran (2022) - Teresa Mendoza
- La cita (2022) - Teresa Mendoza
- Zombi (2022) - Teresa Mendoza
- Hombre es hombre (2022) - Teresa Mendoza
- Que gane el mejor (2022) - Teresa Mendoza
- Un juego de probabilidades (2022) - Teresa Mendoza
- Favor con favor se paga (2022) - Teresa Mendoza
- La mejor defensa es el ataque (2022) - Teresa Mendoza
- Un negocio como cualquier otro (2022) - Teresa Mendoza
- Dos equipos (2022) - Teresa Mendoza
- Esconderse no es una opción (2022) - Teresa Mendoza
- Peor que antes (2022) - Teresa Mendoza
- De mujer a mujer (2022) - Teresa Mendoza
- Venimos por ustedes (2022) - Teresa Mendoza
- Que en paz descanse (2022) - Teresa Mendoza
- Asunto de vida o muerte (2022) - Teresa Mendoza
- ¿Para quién trabajas? (2022) - Teresa Mendoza
- El 'Jinete Negro' (2022) - Teresa Mendoza
- Que esperen los demás (2022) - Teresa Mendoza
- La caleta (2022) - Teresa Mendoza
- Adiós, Baronesa (2022) - Teresa Mendoza
- El hombre del que me enamoré (2022) - Teresa Mendoza
- A salvo (2022) - Teresa Mendoza
- Un viejo conocido (2022) - Teresa Mendoza
- Bad Luck (2022) - Teresa Mendoza
- La traición (2022) - Teresa Mendoza
- Going To London (2022) - Teresa Mendoza
- El negocio (2022) - Teresa Mendoza
- "El Tío" (2022) - Teresa Mendoza
- Rumbo a Potosí (2022) - Teresa Mendoza
- Error de principiante (2022) - Teresa Mendoza
- Cholitas en acción (2022) - Teresa Mendoza
- Desaparecida (2022) - Teresa Mendoza
- Dime quién eres (2022) - Teresa Mendoza
- La Bienvenida (2022) - Teresa Mendoza
- El trato (2022) - Teresa Mendoza
- Volverte a ver (2022) - Teresa Mendoza
- Bye bye, Gringos (2022) - Teresa Mendoza
- Morir para vivir (2022) - Teresa Mendoza
- Final impactante (2011) - Teresa Mendoza
- Última huida (2011) - Teresa Mendoza
- Escape y amenaza (2011) - Teresa Mendoza
- Estafa mortal (2011) - Teresa Mendoza
- Juego de estafa (2011) - Teresa Mendoza
- Traición certera (2011) - Teresa Mendoza
- Arma blanca (2011) - Teresa Mendoza
- Amor suicida (2011) - Teresa Mendoza
- Víctima mortal (2011) - Teresa Mendoza
- Abismo extremo (2011) - Teresa Mendoza
- Engaño fatal (2011) - Teresa Mendoza
- Amor ciego (2011) - Teresa Mendoza
- Sin salida (2011) - Teresa Mendoza
- Deseos de traición (2011) - Teresa Mendoza
- Primera plana (2011) - Teresa Mendoza
- Despedida suicida (2011) - Teresa Mendoza
- Marcar territorio (2011) - Teresa Mendoza
- Celebrar divorcios (2011) - Teresa Mendoza
- Enemigos cercanos (2011) - Teresa Mendoza
- Venganza de Reina (2011) - Teresa Mendoza
- Alianza sangrienta (2011) - Teresa Mendoza
- Ajustar cuentas (2011) - Teresa Mendoza
- Seduccion mortal (2011) - Teresa Mendoza
- Vida doble (2011) - Teresa Mendoza
- Atracción desmedida (2011) - Teresa Mendoza
- Guerra de Reina (2011) - Teresa Mendoza
- Salvar reinas (2011) - Teresa Mendoza
- Pacto de muerte (2011) - Teresa Mendoza
- Morir o vivir (2011) - Teresa Mendoza
- Mexicanos a la brasa (2011) - Teresa Mendoza
- Escape de suerte (2011) - Teresa Mendoza
- Pistas señaladas (2011) - Teresa Mendoza
- Culpable de masacre (2011) - Teresa Mendoza
- Muerte por amor (2011) - Teresa Mendoza
- Víctima de su suerte (2011) - Teresa Mendoza
- Camino de ceniza (2011) - Teresa Mendoza
- Enemiga mortal (2011) - Teresa Mendoza
- Tráfico de influencias (2011) - Teresa Mendoza
- Tesoro de mafia (2011) - Teresa Mendoza
- Tesoro de mafia (2011) - Teresa Mendoza
- Libertad peligrosa (2011) - Teresa Mendoza
- Mala suerte (2011) - Teresa Mendoza
- Objeto de deseo (2011) - Teresa Mendoza
- Pelea de Sudacas (2011) - Teresa Mendoza
- Amor mortal (2011) - Teresa Mendoza
- Amar con locura (2011) - Teresa Mendoza
- Misión cumplida (2011) - Teresa Mendoza
- Amor a la Mexicana (2011) - Teresa Mendoza
- Carrera de Hachís (2011) - Teresa Mendoza
- Sacrificio de amor (2011) - Teresa Mendoza
- Matar por amor (2011) - Teresa Mendoza
- Jugar con la vida (2011) - Teresa Mendoza
- Pesadilla de tráfico (2011) - Teresa Mendoza
- Deseo Gallego (2011) - Teresa Mendoza
- Escapar del destino (2011) - Teresa Mendoza
- Venganza Mexicana (2011) - Teresa Mendoza
- Honor herido (2011) - Teresa Mendoza
- Vendida por droga (2011) - Teresa Mendoza
- Juego de suerte (2011) - Teresa Mendoza
- Detener inocentes (2011) - Teresa Mendoza
- Vía de escape (2011) - Teresa Mendoza
- Víctima de tortura (2011) - Teresa Mendoza
- Correr para vivir (2011) - Teresa Mendoza
2022
'Til Jail Do Us Part (TV Series)
as
Ángela Fernández
- The Exchange (2022) - Ángela Fernández
- Flying Through the Air (2022) - Ángela Fernández
- War Declaration (2022) - Ángela Fernández
- The Stork (2022) - Ángela Fernández
- The Dead Do Float (2022) - Ángela Fernández
- Man to Water (2022) - Ángela Fernández
- Dead Weight (2022) - Ángela Fernández
- We Are Not Friends (2022) - Ángela Fernández
2022
Elefanta, que ninguna se quede balanceándose sola (Short)
as
Kate
2022
Hunting Ava Bravo
as
Ava Bravo
2021
Maya and the Three (TV Mini Series short)
as
Lady Micte
- Chapter 9: The Sun and the Moon (2021) - Lady Micte (voice)
- Chapter 8: The Bat and the Owl (2021) - Lady Micte (voice)
- Chapter 7: The Divine Gate (2021) - Lady Micte (voice)
- Chapter 4: The Skull (2021) - Lady Micte (voice)
- Chapter 2: The Prophecy (2021) - Lady Micte (voice)
- Chapter 1: Quinceañera (2021) - Lady Micte (voice)
2021
Life Is Strange: True Colors (Video Game)
as
Charlotte Harmon (Spanish) (voice)
2021
Mr. Mayor (TV Series)
as
Victoria Santos
- #PalmTreeReform (2021) - Victoria Santos
2020
Bad Boys for Life
as
Isabel Aretas
2017
Ingobernable (TV Series)
as
Emilia Urquiza
- Hope (2018) - Emilia Urquiza
- Metamorphosis (2018) - Emilia Urquiza
- Resistance (2018) - Emilia Urquiza
- Decisions (2018) - Emilia Urquiza
- Between Two Worlds (2018) - Emilia Urquiza
- Aftermath (2018) - Emilia Urquiza
- Warriors (2018) - Emilia Urquiza
- Light of the Past (2018) - Emilia Urquiza
- From the Ashes (2018) - Emilia Urquiza
- The Weight of the Crown (2018) - Emilia Urquiza
- Breaking Chains (2018) - Emilia Urquiza
- Justice on Parade (2018) - Emilia Urquiza
- For the Sake of Justice (2017) - Emilia Urquiza
- Death Asks for Permission (2017) - Emilia Urquiza
- The Face of the Killer (2017) - Emilia Urquiza
- The Rules of the Game (2017) - Emilia Urquiza
- Declaration of Independence (2017) - Emilia Urquiza
- Vivid Memory (2017) - Emilia Urquiza
- The Oath (2017) - Emilia Urquiza
- Spiral Into Hell (2017) - Emilia Urquiza
- Baptism by Fire (2017) - Emilia Urquiza
- Cause of Death (2017) - Emilia Urquiza
- The Alternative Truth (2017) - Emilia Urquiza
- The Promise (2017) - Emilia Urquiza
- Debts Are Meant to Be Repaid (2017) - Emilia Urquiza
- The Getaway (2017) - Emilia Urquiza
- The Decision (2017) - Emilia Urquiza
2016
#ThisIsCollege (TV Mini Series)
as
Caterina
- Separation Anxiety (2016) - Caterina
2016
Revolución - Las Batallas de Celaya (TV Mini Series)
as
Joaquina (2016-2017)
2016
Americano
as
Rayito (voice)
2016
Telenovela (TV Series)
as
Kate
- The Rivals (2016) - Kate
2015
Jane the Virgin (TV Series)
as
Luciana Leon
- Chapter Twenty-Eight (2015) - Luciana Leon
- Chapter Twenty-Six (2015) - Luciana Leon
- Chapter Twenty-Five (2015) - Luciana Leon
2015
Dueños del Paraíso (TV Series)
as
Anastasia Cardona
2014
The Book of Life
as
La Muerte (voice)
2014
Killer Women (TV Series)
as
Esmeralda Montero
- Queen Bee (2014) - Esmeralda Montero
2014
The Popcorn Chronicles
as
Kate - Rosario
2013
Arranque de Pasión (TV Series)
as
Ela Rivella
- Episode #1.1 (2013) - Ela Rivella
- Episode #1.6 (2013)
- Episode #1.5 (2013)
- Episode #1.7
- Episode #1.3
- Episode #1.4
2013
A Miracle in Spanish Harlem
as
Eva
2013
Dallas (TV Series)
as
Sergeant Marisela Ruiz
- JR's Masterpiece (2013) - Sergeant Marisela Ruiz
2012
Punky Dunk Project: Punky Dunk and the Goldfish (Video Game)
as
Narrator (voice)
2012
Grimm (TV Series)
as
Valentina Espinosa
- La Llorona (2012) - Valentina Espinosa
2011
CSI: Miami (TV Series)
as
Anita Torres
- Killer Regrets (2011) - Anita Torres
2009
Vidas Cruzadas (TV Series)
as
Mariana
2009
El Pantera (TV Series)
as
Coco
- Cosecha de amapolas (2009) - Coco
- Viene Coco (2009) - Coco
2009
Weeds (TV Series)
as
Pilar Zuazo
- All About My Mom (2009) - Pilar Zuazo
- Glue (2009) - Pilar Zuazo
- Suck 'n' Spit (2009) - Pilar Zuazo
- A Distinctive Horn (2009) - Pilar Zuazo
- A Modest Proposal (2009) - Pilar Zuazo
2009
The Cleaner (TV Series)
as
Josefina
- Does Everybody Have a Drink? (2009) - Josefina
2007
Under the Same Moon
as
Rosario
2007
The Black Pimpernel
as
Consuelo Fuentes
2006
Lime Salted Love
as
Isabella Triebel
2004
Kate Del Castillo en La Riviera Maya (TV Movie)
as
Kate
2004
Avisos de ocasión
as
Amanda
2003
Bajo la misma piel (TV Series)
as
Miranda Murillo Ortiz
2002
American Family (TV Series)
as
Ofelia
- La Casa (2002) - Ofelia
- The Journey: Part 2 (2002) - Ofelia
- The Journey: Part 1 (2002) - Ofelia
- Silence of God (2002) - Ofelia
- The Masked Eagle: Part 2 (2002) - Ofelia
- The Masked Eagle: Part 1 (2002) - Ofelia
- Circle of Fire (2002) - Ofelia
- La Llorona: Part 2 (2002) - Ofelia
- The Star (2002) - Ofelia
- Citizen Cisco - Ofelia
1995
Mujer, casos de la vida real (TV Series)
- Los ángeles del mar (2001)
- Muchacha sin lágrimas (1998)
- Aunque parezca mentira (1995)
2001
The Right to Be Born (TV Series)
as
María Elena del Junco
- Episode #1.3 (2001) - María Elena del Junco
- Episode #1.2 (2001) - María Elena del Junco
- Episode #1.1 (2001) - María Elena del Junco
2000
Ramona (TV Series)
as
Ramona Moreno
- Gran final (2000) - Ramona Moreno
1999
Sendero mortal II (Video)
1999
Derbez en cuando (TV Series)
as
Mari
- Mari (1999) - Mari
1998
La mentira (TV Series)
as
Verónica Fernández-Negrete
- La mentira (1998) - Verónica Fernández-Negrete
1997
Alguna vez tendremos alas (TV Series)
as
Ana Hernández
1997
Reclusorio
as
Estrella Uribe (Segment "Sangre entre Mujeres")
1997
Educación sexual en breves lecciones
as
Ana
1996
Azul (TV Series)
as
Alejandra
1996
Ricky Martin: Fuego de noche, nieve de día (Music Video)
as
Woman
1994
Imperio de cristal (TV Series)
as
Narda Lombardo
1994
Amor que mata
as
Gabriela
1993
Televiteatros (TV Series)
as
Carmen
- La calandria (1993) - Carmen
1992
Mágica juventud (TV Series)
as
Fernanda
- Rehenes (1993) - Fernanda
- En busca de venganza (1993) - Fernanda
- La muerte de Laura (1993) - Fernanda
- Juez y asesino (1993) - Fernanda
- Pesadilla (1993) - Fernanda
- Rumbo a Cancún (1993) - Fernanda
- Al acecho (1993) - Fernanda
- Alejarse de Leonardo (1993) - Fernanda
- El funeral de Ernesto (1993) - Fernanda
- Huir, para evitar la cárcel (1993) - Fernanda
- Quitarse la vida (1993) - Fernanda
- Viaje a España (1993) - Fernanda
- Negociando la libertad (1993) - Fernanda
- Secuestrados (1993) - Fernanda
- Demostración de lealtad (1993) - Fernanda
- La noche juntos (1993) - Fernanda
- El escondite de Gonzalo (1993) - Fernanda
- Chantaje (1993) - Fernanda
- La muerte de Consuelo (1993) - Fernanda
- Pruebas comprometedoras (1993) - Fernanda
- Hasta que esté divorciada (1993) - Fernanda
- El show de Alex y Gerardo (1993) - Fernanda
- Aceptar el engaño (1993) - Fernanda
- Hija de María José (1993) - Fernanda
- Arreglen sus diferencias (1993) - Fernanda
- Prueba genética (1993) - Fernanda
- Guerra de comida (1993) - Fernanda
- Pronto serás libre (1993) - Fernanda
- Matar a Fernanda (1993) - Fernanda
- La confesión (1993) - Fernanda
- ¿Gonzalo está libre? (1993) - Fernanda
- A cambio de tu terreno (1993) - Fernanda
- A casa de los Grimaldi (1993) - Fernanda
- Soy hija de Silvia (1993) - Fernanda
- Al reclusorio (1993) - Fernanda
- Prueba del crimen (1993) - Fernanda
- Estás loca (1993) - Fernanda
- Leonor va detenida (1993) - Fernanda
- La trampa de Ernesto (1993) - Fernanda
- A prisión (1993) - Fernanda
- Buscando a Ezequiel (1993) - Fernanda
- Acabar con Fernanda (1993) - Fernanda
- Ser honestos (1993) - Fernanda
- El rosario de Pepita (1993) - Fernanda
- Intento de suicidio (1993) - Fernanda
- El odio de Alicia (1993) - Fernanda
- La identidad de Pepita (1993) - Fernanda
- La muerte de Rosalio (1993) - Fernanda
- Arruinar la luna de miel (1993) - Fernanda
- El secuestro de Fernanda (1993) - Fernanda
- Perdón por abandonarte (1993) - Fernanda
- Encontrar a Alicia (1993) - Fernanda
- En busca del video (1993) - Fernanda
- El velorio (1993) - Fernanda
- Alfredo cae al vacío (1993) - Fernanda
- Vestido de novia (1993) - Fernanda
- Volver a ser novios (1993) - Fernanda
- Abandoné a mi bebé (1993) - Fernanda
- Fernanda se casará (1993) - Fernanda
- La enfermedad de Rosalío (1993) - Fernanda
- El plan de Ernesto (1993) - Fernanda
- La confesión de Leonor (1993) - Fernanda
- Yolanda lucha por su vida (1993) - Fernanda
- Patricia se va de la casa (1993) - Fernanda
- Recuperar lo perdido (1993) - Fernanda
- Más información (1993) - Fernanda
- Un terreno que vale millones (1993) - Fernanda
- La carta (1993) - Fernanda
- Miguel te ama (1993) - Fernanda
- Gonzalo es un asesino (1993) - Fernanda
- Salvar a Consuelo (1993) - Fernanda
- Silvia y Consuelo se conocen (1993) - Fernanda
- Consuelo es María José (1993) - Fernanda
- ¿Dónde está mi esposa? (1993) - Fernanda
- Leonardo no te quiere (1993) - Fernanda
- Tu hija está viva (1993) - Fernanda
- No la conozco (1993) - Fernanda
- Regresa conmigo (1993) - Fernanda
- Se equivocaron de casa (1993) - Fernanda
- Estamos divorciados (1993) - Fernanda
- Me dan lástima (1993) - Fernanda
- Ayúdame a encontrarla (1993) - Fernanda
- Elige a uno de los dos (1993) - Fernanda
- Miguel estuvo en la cárcel (1993) - Fernanda
- Grabar el engaño (1993) - Fernanda
- Año Nuevo (1993) - Fernanda
- El disfraz de Leonor (1992) - Fernanda
- Buscando a la hija de Silvia (1992) - Fernanda
- La renuncia de Ezequiel (1992) - Fernanda
- Pepita habla con Carlos (1992) - Fernanda
- Fiesta de navidad (1992) - Fernanda
- Quitan el puesto de Yolanda (1992) - Fernanda
- Patricia ama a Miguel (1992) - Fernanda
- No vales la pena (1992) - Fernanda
- Evitar más preguntas (1992) - Fernanda
- Expediente (1992) - Fernanda
- La hamburguesa mágica (1992) - Fernanda
- Verdaderos padres (1992) - Fernanda
- Eres adoptada (1992) - Fernanda
- Las mentiras de Ernesto (1992) - Fernanda
- Aceptar el trabajo (1992) - Fernanda
- La noche en el zoológico (1992) - Fernanda
- Chucho y Alicia huyeron (1992) - Fernanda
- No está en el convento (1992) - Fernanda
- El secreto de Pepita (1992) - Fernanda
- El dinero necesario (1992) - Fernanda
- Fernanda, detenida (1992) - Fernanda
- Héctor te engaña (1992) - Fernanda
- Pepita (1992) - Fernanda
- Kermese (1992) - Fernanda
1992
El especial de Muchachitas (TV Movie)
as
Leticia Bustamante
1991
Muchachitas (TV Series)
as
Leticia Bustamante
1991
Violencia en altamar (Video)
1990
El último escape
as
Bárbara
1983
Las sobrinas del diablo
as
Niña
1978
Los de abajo (uncredited)
Producer
-
A Beautiful Lie (TV Series) (executive producer) (pre-production)
2023
Volver a Caer (TV Series) (executive producer - 6 episodes)
- El final del viaje (2023) - (executive producer)
- Pide un deseo (2023) - (executive producer)
- Lo que está por venir (2023) - (executive producer)
- Una nueva vida (2023) - (executive producer)
- Lo siento (2023) - (executive producer)
- Un segundo y medio (2023) - (executive producer)
2022
Hunting Ava Bravo (executive producer)
2017
The Day I Met El Chapo: The Kate Del Castillo Story (TV Series documentary) (executive producer)
-
Arranque de Pasión (TV Series) (producer - 5 episodes, 2013) (executive producer - 1 episode, 2013)
- Episode #1.1 (2013) - (executive producer)
- Episode #1.6 (2013) - (producer)
- Episode #1.5 (2013) - (producer)
- Episode #1.7 - (producer)
- Episode #1.3 - (producer)
- Episode #1.4 - (producer)
2009
Vidas Cruzadas (TV Series) (executive producer)
2004
Kate Del Castillo en La Riviera Maya (TV Movie) (executive producer)
Assistant Director
2000
First Love (TV Series) (assistant director)
Miscellaneous
1986
Ghost Fever (production assistant)
Thanks
2020
The Quarry (special thanks)
Self
-
MI vida (TV Series documentary) (post-production)
2023
Combate Global (TV Series)
as
Self - Guest
- CG072 Juaneda vs. Acosta (2023) - Self - Guest
2022
T.A.P. Taller de Actores Profesionales (TV Series)
as
Self
- Kate del Castillo (2022) - Self
2019
The Tonight Show Starring Jimmy Fallon (TV Series)
as
Self
- Pierce Brosnan/Kate del Castillo/Charlie Puth (2022) - Self
- Ethan Hawke/Dwyane Wade/Kate del Castillo/Ronny Chieng (2019) - Self
2019
Today (TV Series)
as
Self - Guest
- Episode dated 3 October 2022 (2022) - Self - Guest
- Episode dated 15 April 2019 (2019) - Self - Guest
2022
Billboard Latin Music Awards (Premios Billboards) (TV Special)
as
Self - Host
2020
Red Table Talk: The Estefans (TV Series)
as
Self
- Surviving Betrayal: Kate del Castillo's Comeback (2020) - Self
2020
Tu-Night Show Con Omar Chaparro (TV Series)
as
Self
- S1. E5. Kate Del Castillo/Larry Hernandez/Fabiola Campomanes (2020) - Self
2020
A One-Time Special (TV Special)
as
Kate del Castillo
2020
The At-Home Variety Show (TV Series short)
as
Self
- Kate del Castillo's Telenovela Action Star Tutorial (2020) - Self
2020
Ask Jillian (Podcast Series)
as
Self - Guest
- Kate del Castillo and Jessica Maldonado are my amigas! (2020) - Self - Guest
2017
The Day I Met El Chapo: The Kate Del Castillo Story (TV Series documentary)
as
Self (2017)
- The Fallout (2017) - Self (2017)
- Face to Face (2017) - Self (2017)
- Destined to Meet (2017) - Self (2017)
2017
Neteando con Kate y Jessica (Podcast Series)
as
Self - Host
2017
IRIS Dominicana Movie Awards (TV Special)
as
Self
2017
IV Premios Platino del cine Iberoamericano (TV Special)
as
Self - Presenter
2017
Sangre Celestial (Podcast Series)
as
Self - Host
2017
Good Morning America (TV Series)
as
Self
- Episode dated 12 April 2017 (2017) - Self
2017
Access Daily (TV Series)
as
Self
- Episode dated 24 March 2017 (2017) - Self
2016
Don Francisco Te Invita (TV Series)
as
Self - Guest
- Episode #1.5 (2016) - Self - Guest
2016
El Minuto Que Cambió Mi Destino (TV Series)
as
Self
2016
31st Annual Imagen Awards (TV Special)
as
Self
2016
Fox Files (TV Series)
as
Self
- Beauty & the Beast: When Kate Met Chapo (2016) - Self
2016
Fox News Reporting (TV Series documentary)
as
Self
- Beauty & the Beast: When Kate Met Chapo (2016) - Self
2016
20/20 (TV Series documentary)
as
Self - Actress
- The Latina Superstar, Hollywood Actor, Drug Lord (2016) - Self - Actress
2015
Premios Fénix (TV Special)
as
Self
2015
Noches con Platanito (TV Series)
as
Self - Guest
- Kate del Castillo/Sara Lindsey/Benjamin Papac/Saul "El Jaguar" (2015) - Self - Guest
2014
Indie Scene (TV Series)
as
Self
- Kate Del Castillo (2014) - Self
2014
Made in Hollywood (TV Series)
as
Self
- Episode #10.5 (2014) - Self
2014
The 29th Annual Imagen Awards (TV Special)
as
Self
2014
El Hormiguero MX (TV Series)
as
Self - Guest
- Episode #1.42 (2014) - Self - Guest
2014
American Latino TV (TV Series)
as
Self
- Episode #12.19 (2014) - Self
2013
Toyota Pro/Celebrity Race (TV Short)
as
Self
2012
Justicia para mi hermana (Documentary)
as
Narration (voice)
2012
Toyota Pro/Celebrity Race (TV Short)
as
Self
2007
Más vale tarde (TV Series)
as
Self
- Episode #1.18 (2008) - Self
- Episode #1.1 (2007) - Self
2008
Up Close with Carrie Keagan (TV Series)
as
Self
- Episode dated 17 March 2008 (2008) - Self
2007
Premios Fox Sports 5ta edición (TV Special)
as
Self
2006
Premios Fox Sports 4ta Edición (TV Special)
as
Self
2006
Premios juventud 2006 (TV Special)
as
Self
2005
Premios juventud 2005 (TV Special)
as
Self - Hostess
2004
Pa'lante con Cristina (TV Series)
as
Self
- Kate del Castillo (2004) - Self
- Erick del Castillo: esta es tu vida (2004) - Self
2004
Premios juventud 2004: Acceso total (TV Special)
as
Self
2004
Noche de estrellas: Premios juventud 2004 (TV Special)
as
Self
2004
Premios juventud 2004 (TV Special)
as
Self
2000
Otro rollo con: Adal Ramones (TV Series)
as
Self
- Episode dated 21 March 2000 (2000) - Self
1992
Este Domingo (TV Series)
as
Self
- Invitadas Muchachitas (1992) - Self
Archive Footage
2010
Grandes finales de telenovelas (TV Movie documentary)
as
Leticia Bustamante
2005
Otro rollo con: Adal Ramones (TV Series)
as
Self
- Action (2005) - Self
References
Kate del Castillo Wikipedia
(Text) CC BY-SA