Prime Minister

Tony Blair




Majority

10,651 (24.7%)




Party

Labour Party




Preceded by

Stuart Holland




Role

Politician




Succeeded by

Richard Caborn




Name

Kate Hoey




Preceded by

Tony Banks




Nationality

British








Born

21 June 1946 (age 69) Mallusk, Northern Ireland (

1946-06-21

)


Education

Belfast Royal Academy, London Guildhall University, Ulster University




Profiles




Twitter
Labour should oppose the corporatist eu racket kate hoey
Catharine Letitia Hoey (born 21 June 1946) is a British Labour Party politician who has been the Member of Parliament (MP) for Vauxhall since the by-election in 1989. She served in the Blair Government as Minister for Sport from 1999 to 2001.
Contents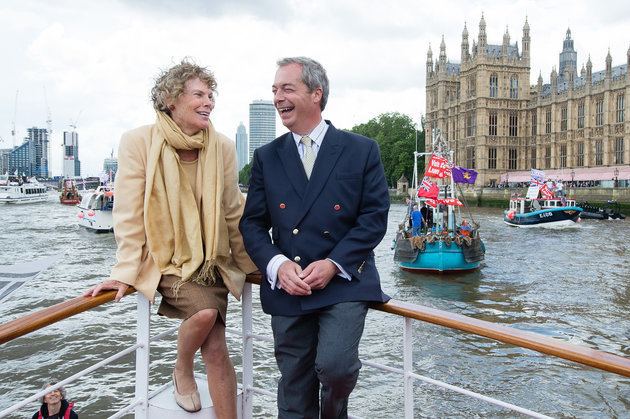 Kate Hoey: 'Voting against Brexit Bill is betraying the British people'
Background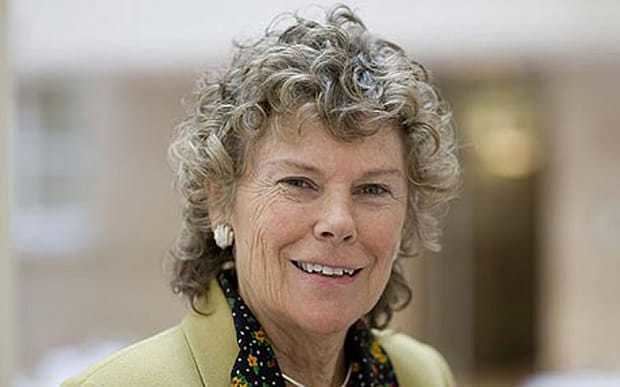 Born in County Antrim, she studied at Belfast Royal Academy. While attending the Ulster College of Physical Education, she joined the International Marxist Group, one of the few people with an Ulster unionist background to do so in the 1960s. After relocating to England, she graduated in economics from the City of London College, today known as London Metropolitan University. She was a senior lecturer at Kingsway College from 1976 to 1985, during which time she left the International Marxist Group.
Sport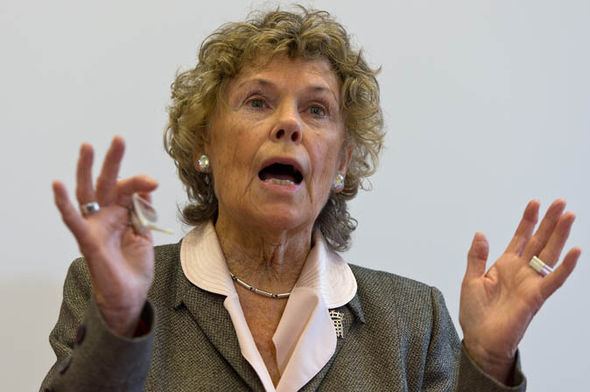 Hoey is known for her longstanding interest in sport. She was the 1966 Northern Ireland High Jump Champion and has worked for football clubs including Arsenal, Tottenham Hotspur, Queens Park Rangers, Chelsea and Brentford, as an Educational Advisor. Prior to entering Parliament she was educational adviser to Arsenal Football Club from 1985 to 1989.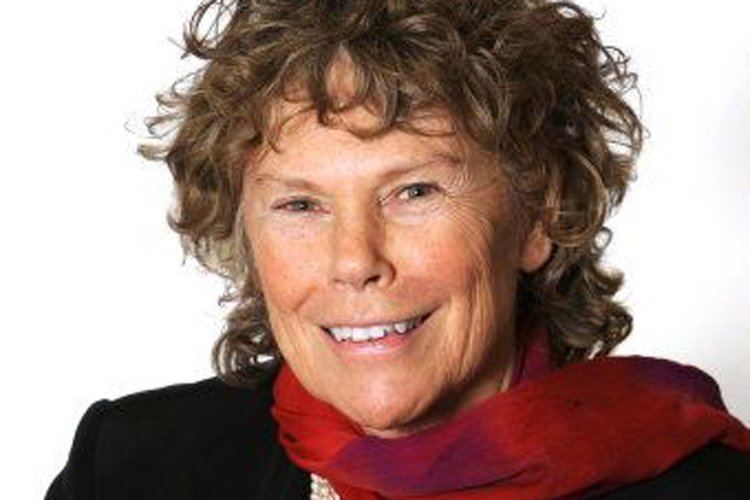 A founder member of the London Northern Ireland Supporters' Club, Hoey took part in a St Patrick's Day parade in London with Northern Ireland manager Lawrie Sanchez.
Politics
Hoey unsuccessfully contested Dulwich at the 1983 and 1987 general elections, being defeated by Gerald Bowden, on the second occasion by only 180 votes. In 1989 she was elected at the Vauxhall by-election precipitated by the resignation of Stuart Holland. The local party had chosen black candidate Martha Osamor by eight nominations with Hoey winning just one but the Labour leader, Neil Kinnock, vetoed the decision and imposed Kate Hoey on the constituency party as the official Labour candidate.
Hoey was Parliamentary Under-Secretary of State at the Home Office from 1998 to 1999, and Minister for Sport in the Department of Culture, Media and Sport from 1999 to 2001.
Hoey is a Eurosceptic and libertarian, and has often rebelled against her party. She was a prominent critic of the ban on handguns and supporter of fox hunting and has voted against government policy on the war in Iraq, foundation hospitals, university tuition and top-up fees, ID cards and extended detention without trial. She was a leading Labour rebel supporting a referendum on the EU Lisbon Treaty. Hoey has also opposed the smoking ban in clubs and pubs, reclassification of cannabis from a Class B to Class C and originally opposed devolution. She also favours stricter controls on immigration, tougher welfare reform, withdrawal from the European Union, English Votes for English Laws, grammar schools, marriage tax allowances, free schools and academies. She is a critic of the BBC and she also spoke in support of the election of unionist MPs in Northern Ireland.
As the chairman of the all-party parliamentary group on Zimbabwe, Hoey has been a vocal critic of the government of Robert Mugabe. In 2005, she called on Tony Blair to put diplomatic pressure on South Africa to condemn Zimbabwean government demolitions of townships, after an unsanctioned visit to the country. The Zimbabwean government threatened to jail her if she repeated her "sneak" visit.
Although having a voting record moderately in favour of gay rights, she has been described as "the least gay-friendly of all Labour MPs" by the Chief Executive of Stonewall. However, she voted in favour of same-sex marriage in 2013.
On 29 April 2008, it was announced that Hoey would form part of the team of Conservative Boris Johnson, should he become Mayor, as an unpaid non-executive director advising on sport and the 2012 Olympics. The announcement was controversial both because Hoey had once said of London's Olympic bid "we don't deserve it and Paris does" and because it could have been perceived as endorsing an election candidate from a rival party.
Kate Hoey nominated John McDonnell for the Labour leadership, but on his withdrawal, she switched her nomination to Diane Abbott. However, she voted for Andy Burnham in 2010, giving Ed Miliband her second preference. In 2015, Hoey supported Andy Burnham and Caroline Flint for the leadership and deputy leadership, saying that she could not see Liz Kendall as a Prime Minister.
2016 EU Referendum and after
Hoey advocated the United Kingdom should leave the European Union (EU) during campaign for the European membership referendum on 23 June 2016. She pointed to Labour's earlier Eurosceptism "from Attlee to Foot" in The Independent and changes in European bodies since Jacques Delors' advocacy of a "social Europe" to refute the claim that Eurosceptism is a movement of the right.
Originally active in Labour Leave as a co-chair, Hoey resigned in February 2016 following internal disagreements. Soon afterwards she became active in Grassroots Out, along with UKIP leader Nigel Farage and George Galloway of the Respect Party. In her borough of Lambeth an estimated 78% voted to remain in the EU. Her local Constituency Labour Party issued a statement in February 2017 saying that they believed she was insufficiently opposing Conservative government policy on child refugees and the residency rights of people from the EU after Britain leaves.
In the following month, Hoey was one of 70 parliamentary signatories to a letter sent to the BBC director general Tony Hall, along with two Labour colleagues and many Conservatives politicians, which was critical of the BBC for running stories they believed were biased against Brexit. Since then she has continued to criticise the BBC, accusing them of being "embittered remainers" who were "taking delight" in "undermining our country". Fellow Labour MP Wes Streeting responded that it was Orwellian to expect broadcasters to "act as cheerleaders for the government".
Other interests
Hoey is known for her objection to the Labour Government's ban of fox hunting: a rare position among Labour MPs.
On 22 July 2005, Hoey was named the new chairman of the Countryside Alliance (a British group known for its pro-hunting stance). She said the appointment was a "great honour and a great challenge". The Alliance's headquarters are in Hoey's Vauxhall constituency. This appointment was controversial in the Labour Party as the Countryside Alliance was seen to be behind a campaign to unseat Labour MPs at the 2005 election.
Hoey is patron of Roots & Shoots, a vocational training centre for young people in Lambeth.
Hoey has been a trustee of the Outward Bound charity since October 2002. A Vice-President of the Great Britain Wheelchair Basketball Association, Hoey is a strong supporter of the women's national team and the work of the charity.
In October 2013, Hoey was fined £240 for driving through a red light having previously criticised cyclists as "Lycra louts that run red lights". Hoey wants all cyclists to pay tax and be registered so they have a registration number:
Government and parliamentary positions
Opposition spokesperson, citizen's charter and women (1992–1993)
PPS to Frank Field, Department of Social Security (1997–1998)
Junior minister, home office (1998–1999)
Junior minister, department of culture, media and sport (1999–2001)
Backbencher (2001–present)
References
Kate Hoey Wikipedia
(Text) CC BY-SA