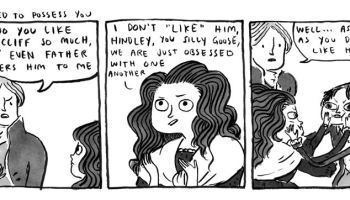 Of Scottish descent, Beaton grew up in Mabou on the isle of Cape Breton and has three sisters. She went to a small school for K-12, only having 23 people in her class. She graduated from Mount Allison University in 2005 with a Bachelor of Arts in history and anthropology. Beaton began drawing comics for the university newspaper, The Argosy, during her third and fourth years at school. After college, she worked as an administrative assistant in the Maritime Museum of BC in Victoria.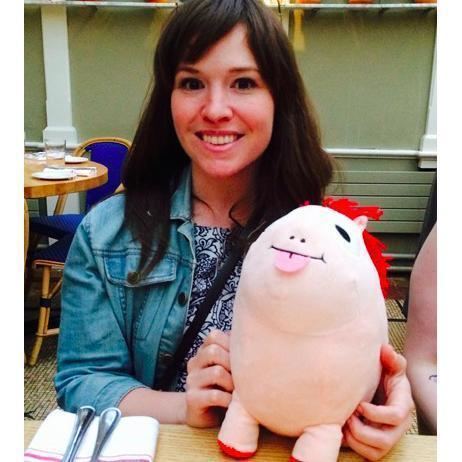 After graduating from Mount Allison in 2005 Beaton worked at Fort Mac to pay off her student loans. In 2007, while still working at the Maritime Museum of BC, Beaton decided to publish some of her history-inspired comics on the Web. She posted comics to a new website, katebeaton.com, and to a LiveJournal blog. In December of that year, she published the first of two popular batches of history-themed comic strips, whose subjects were ones suggested by at least twenty of her readers. She moved to her current website, Hark! A Vagrant, in May 2008.
Beaton publishes her webcomic, Hark! A Vagrant, occasionally. Its subjects are usually historical figures, such as James Joyce and Ada Lovelace, or fictional characters from Western literature. In several comics, Beaton caricatures herself, past and present. All were drawn by Beaton using MS Paint during her breaks at work. Beaton has a simple artistic style, with particular attention to detail paid to her characters' facial expressions; her skill at comic pacing has also been noted. Hark! A Vagrant won the 2011 Ignatz Award for Outstanding Online Comic.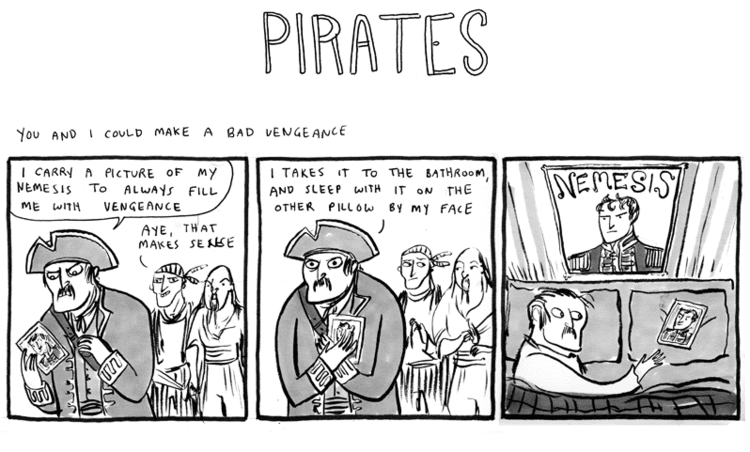 Beaton's work has been profiled in Wired, Macleans, and Comic Book Resources. "The Origin of Man," her comic celebrating Charles Darwin's 200th birthday, was showcased by MySpace Dark Horse Presents in March 2009. In June 2009, she released a book titled Never Learn Anything from History. Several of her cartoons have been published in The New Yorker. Drawn and Quarterly released her newest book, also titled Hark! A Vagrant, in September 2011. Time magazine named it one of the top ten fiction books of the year, with Lev Grossman calling it "the wittiest book of the year."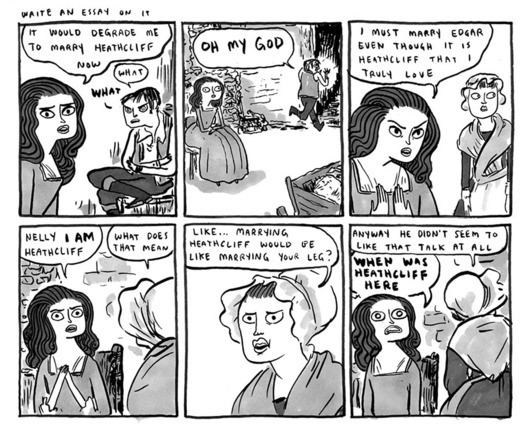 Beaton's self-published Never Learn Anything from History won the 2009 Doug Wright Award for Best Emerging Talent. Hark! A Vagrant won the 2011 Harvey Award for Best Online Comics Work, having been nominated the previous year, and was also nominated for Joe Shuster Awards in 2009 and 2010. Beaton followed up her 2011 Harvey win by taking home three Harveys in 2012, for Humor, Online Work, and Best Cartoonist.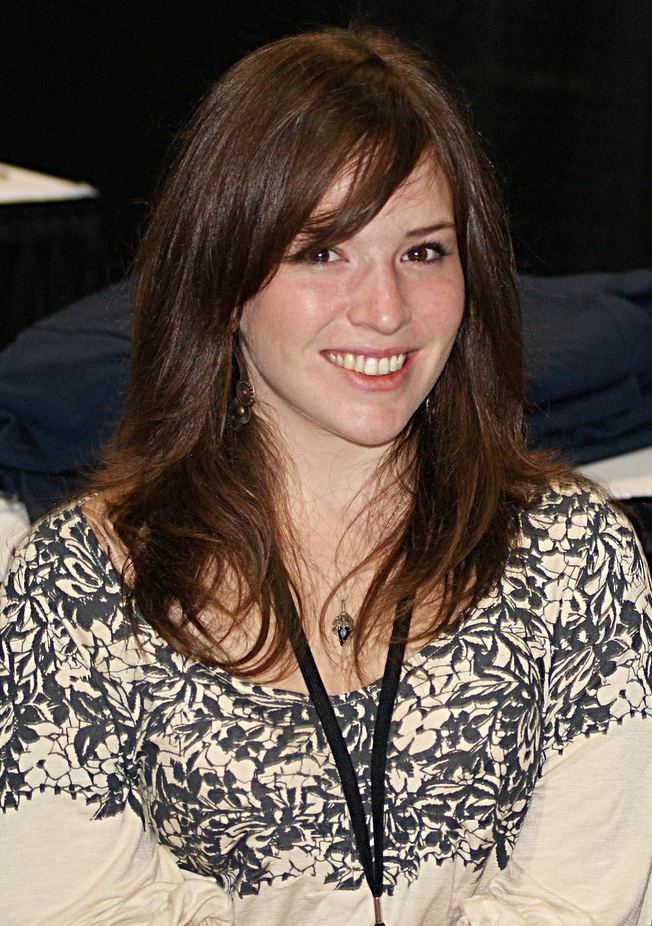 Beaton has contributed to Marvel Comics' Strange Tales anthology. In 2014, Beaton uploaded the five-part webcomic Ducks, which presents a more serious and complex story based on Beaton's experiences working at a remote mining site in Canada.

Step Aside, Pops, a collection of her Hark! A Vagrant comics, topped The New York Times graphic novel bestseller list in October 2015. In a 2015 poll, Beaton ranked fourteenth among the top all-time female comics artists. Beaton's picture book King Baby was released September 16, 2016. This was her second children's book following the release of her first children's book The Princess and the Pony in 2015, whereupon she received recognition from movie director Guillermo del Toro who invited her to an advanced screening of Crimson Peak.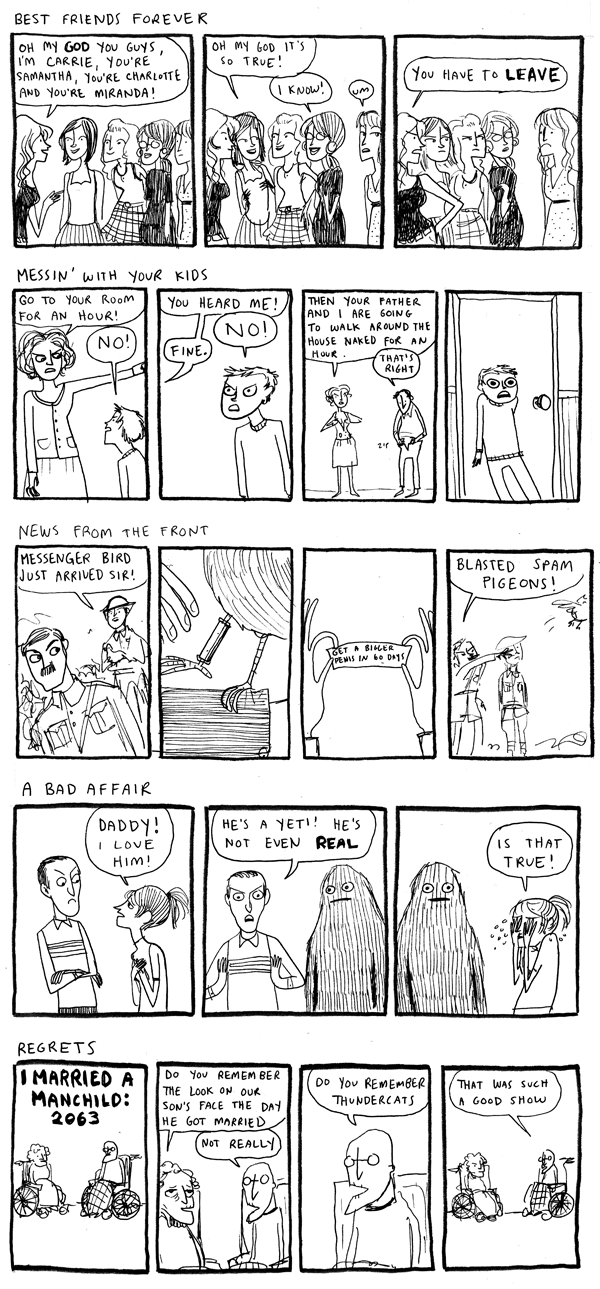 2009 Doug Wright Award for Best Emerging Talent
2011 Harvey Award for Best Online Comics Work
2011 Ignatz Award for Outstanding Online Comic
2012 Harvey Award for Best Online Comics Work
2012 Harvey Award Special Award for Humor in Comics
2012 Harvey Award for Best Cartoonist
2016 Eisner Award for Best Humor Publication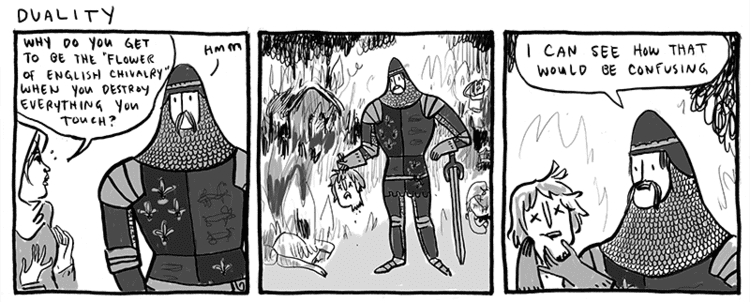 2009 Joe Shuster Awards
2010 Joe Shuster Awards
2010 Harvey Award for Best Online Comics Work