Full episode pamela rabe kate atkinson in crashburn 2003
Kate Atkinson (born 28 June, 1972) is an Australian film, television and theatre actress. She is best known for her roles on television series SeaChange as police officer Karen Miller and Offspring as Renee. Since 2013 stars in Wentworth as Corrections officer, Vera Bennett.
Contents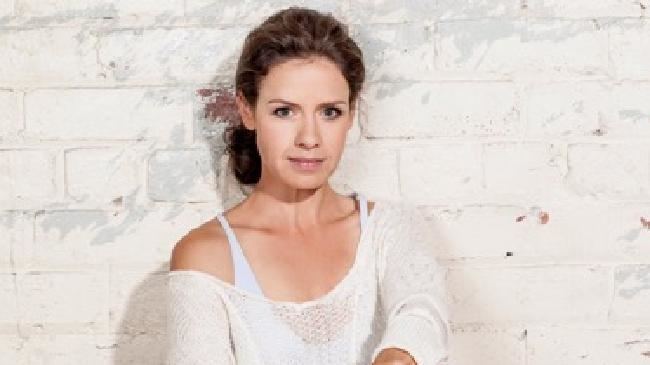 Atkinson has also had regular roles in the television series Fat Cow Motel, Blue Heelers, The Cooks and Kath & Kim. Film roles include Japanese Story, The Hard Word and The Jammed.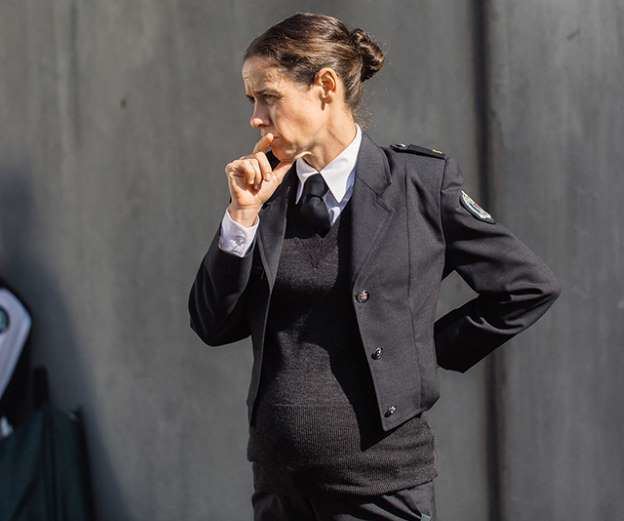 Kate atkinson on stage screen
Biography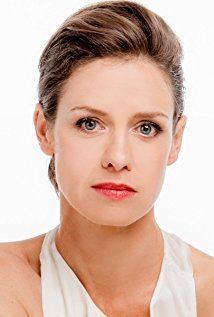 Atkinson was born in Kalgoorlie, Western Australia in 1972 and was raised in Perth.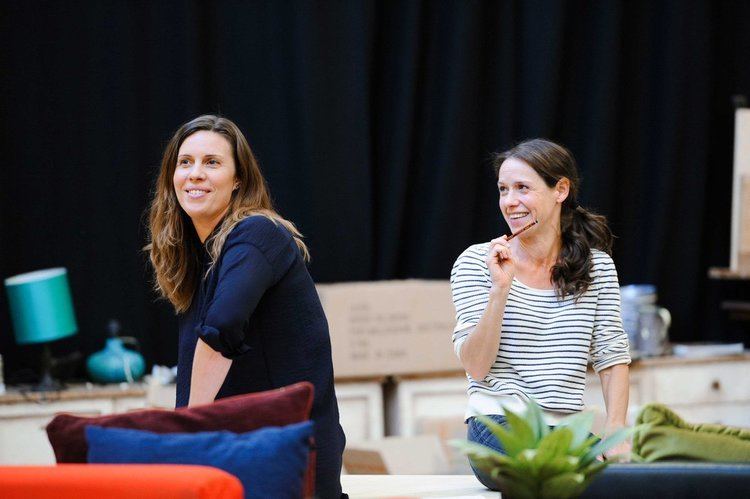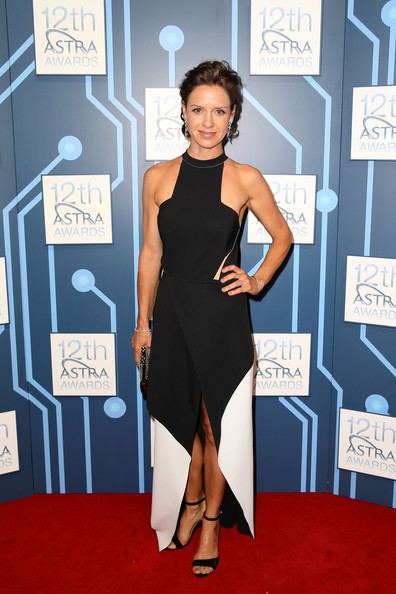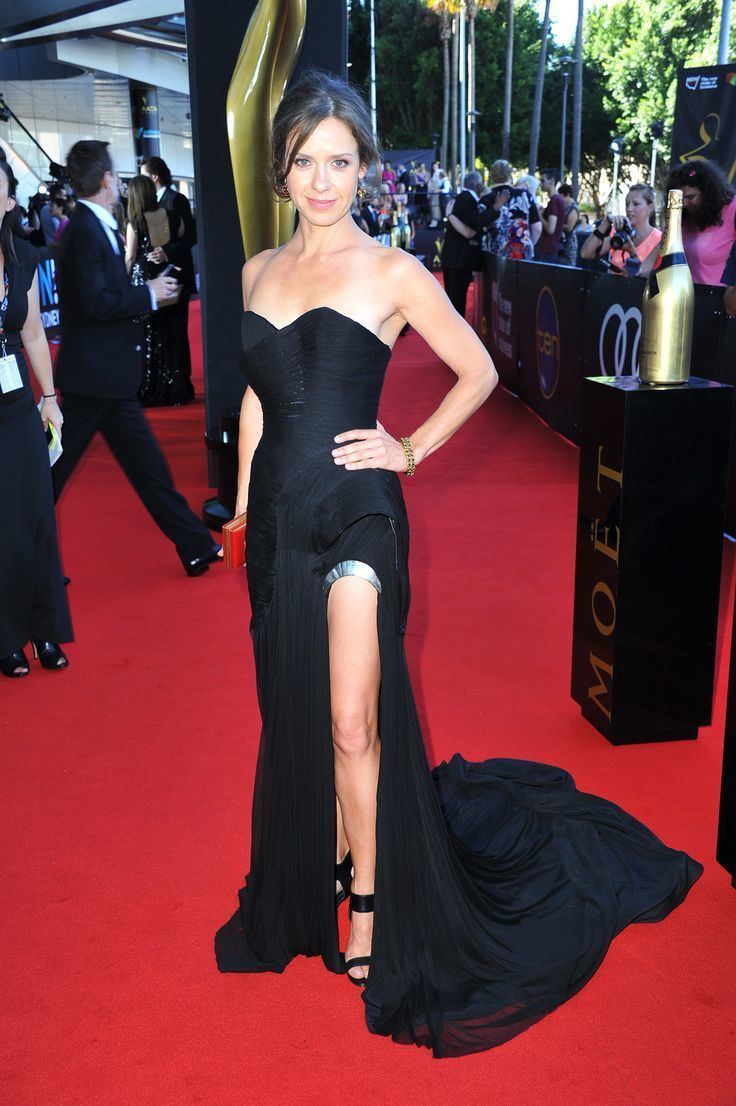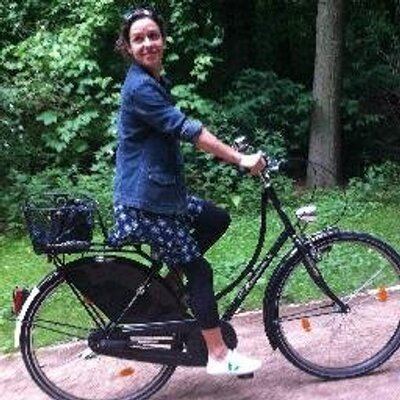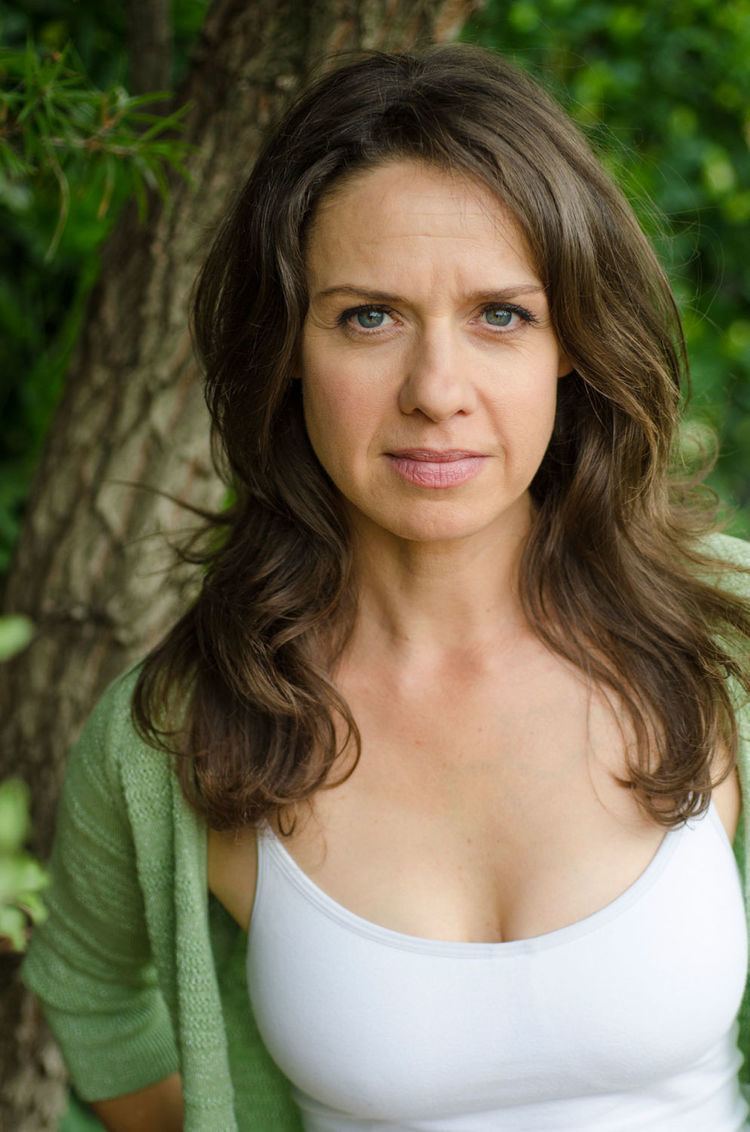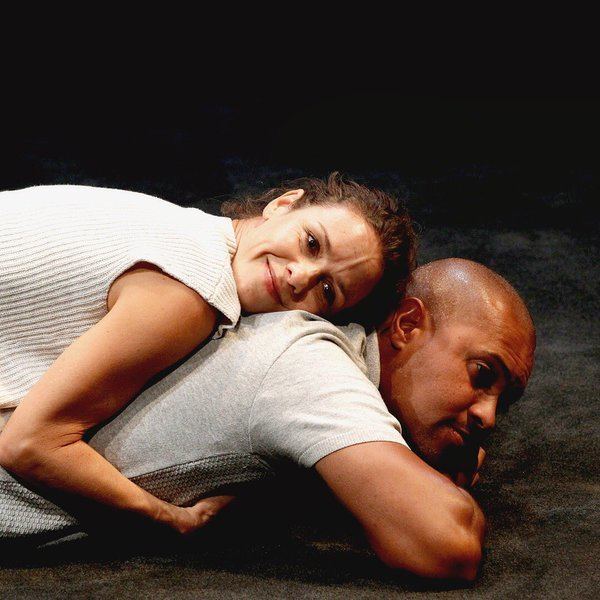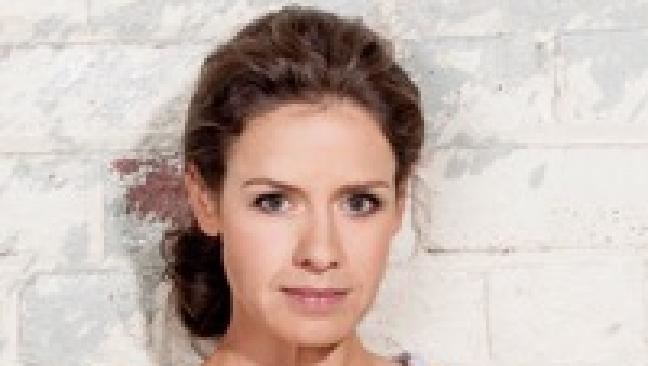 Filmography
Actress
2022
Underbelly: Vanishing Act (TV Mini Series)
as
Melissa Caddick
- Episode #1.2 (2022) - Melissa Caddick
- Episode #1.1 (2022) - Melissa Caddick
2013
Wentworth (TV Series)
as
Vera Bennett
- Legacy (2021) - Vera Bennett
- The Reckoning (2021) - Vera Bennett
- The Abyss (2021) - Vera Bennett
- Collateral (2021) - Vera Bennett
- One Eye Open (2021) - Vera Bennett
- The Unknown Terrorist (2021) - Vera Bennett
- Judas Kiss (2021) - Vera Bennett
- The Ties That Bind (2021) - Vera Bennett
- Requiem (2021) - Vera Bennett
- Rogue (2021) - Vera Bennett
- The Enemy Within (2020) - Vera Bennett
- Monster (2020) - Vera Bennett
- Goldfish, Part 2 (2020) - Vera Bennett
- Battle Lines (2020) - Vera Bennett
- Fugitive (2020) - Vera Bennett
- Fallout (2020) - Vera Bennett
- Revenant (2020) - Vera Bennett
- Enemy of the State (2020) - Vera Bennett
- Ends and Means (2020) - Vera Bennett
- Resurrection (2020) - Vera Bennett
- Under Siege Pt 2 (2019) - Vera Bennett
- Under Siege Pt 1 (2019) - Vera Bennett
- Protection (2019) - Vera Bennett
- Bad Blood (2019) - Vera Bennett
- Mother (2019) - Vera Bennett
- Ascension (2019) - Vera Bennett
- Karen (2019) - Vera Bennett
- Atonement (2019) - Vera Bennett
- Payback (2019) - Vera Bennett
- Blood Wedding (2019) - Vera Bennett
- Showdown (2018) - Vera Bennett
- Indelible Ink (2018) - Vera Bennett
- Fractured (2018) - Vera Bennett
- Shallow Grave (2018) - Vera Bennett
- Lovers and Fighters (2018) - Vera Bennett
- The Edge (2018) - Vera Bennett
- Angel of Wentworth (2018) - Vera Bennett
- Bitter Pill (2018) - Vera Bennett
- Winter Is Here (2018) - Vera Bennett
- Bleed Out (2018) - Vera Bennett
- The Boxer (2018) - Vera Bennett
- Clean Slate (2018) - Vera Bennett
- Hell Bent (2017) - Vera Bennett
- Coup de Grace (2017) - Vera Bennett
- Mere Anarchy (2017) - Vera Bennett
- Snakehead (2017) - Vera Bennett
- Think Inside the Box (2017) - Vera Bennett
- The Pact (2017) - Vera Bennett
- Happy Birthday, Vera (2017) - Vera Bennett
- Belly of the Beast (2017) - Vera Bennett
- Loose Ends (2017) - Vera Bennett
- Nothing But the Truth (2017) - Vera Bennett
- The Bitch Is Back (2017) - Vera Bennett
- Scars (2017) - Vera Bennett
- Seeing Red (2016) - Vera Bennett
- Eleventh Hour (2016) - Vera Bennett
- Smitten (2016) - Vera Bennett
- Afterlife (2016) - Vera Bennett
- Plan Bea (2016) - Vera Bennett
- Panic Button (2016) - Vera Bennett
- Divide and Conquer (2016) - Vera Bennett
- Love and Hate (2016) - Vera Bennett
- Screw Lover (2016) - Vera Bennett
- Prisoner (2016) - Vera Bennett
- Poking Spiders (2016) - Vera Bennett
- First Blood (2016) - Vera Bennett
- Blood and Fire (2015) - Vera Bennett
- The Living and the Dead (2015) - Vera Bennett
- A Higher Court (2015) - Vera Bennett
- Freak Show (2015) - Vera Bennett
- Goldfish (2015) - Vera Bennett
- The Long Game (2015) - Vera Bennett
- Evidence (2015) - Vera Bennett
- Mercy (2015) - Vera Bennett
- Righteous Acts (2015) - Vera Bennett
- Knives Out (2015) - Vera Bennett
- Failing Upwards (2015) - Vera Bennett
- The Governor's Pleasure (2015) - Vera Bennett
- Fear Her (2014) - Vera Bennett
- Into the Night (2014) - Vera Bennett
- Jail Birds (2014) - Vera Bennett
- The Fixer (2014) - Vera Bennett
- Sins of the Mother (2014) - Vera Bennett
- Metamorphosis (2014) - Vera Bennett
- The Pink Dragon (2014) - Vera Bennett
- Twist the Knife (2014) - Vera Bennett
- The Danger Within (2014) - Vera Bennett
- Boys in the Yard (2014) - Vera Bennett
- Whatever It Takes (2014) - Vera Bennett
- Born Again (2014) - Vera Bennett
- Checkmate (2013) - Vera Bennett
- To the Moon (2013) - Vera Bennett
- Mind Games (2013) - Vera Bennett
- Something Dies (2013) - Vera Bennett
- Captive (2013) - Vera Bennett
- The Velvet Curtain (2013) - Vera Bennett
- The Things We Do (2013) - Vera Bennett
- The Girl Who Waited (2013) - Vera Bennett
- Fly Me Away (2013) - Vera Bennett
- No Place Like Home (2013) - Vera Bennett
2016
Jack Irish (TV Series)
as
Simone / Simone Bendsten
2016
Molly (TV Mini Series)
as
Mother
- Episode #1.2 (2016) - Mother
- Episode #1.1 (2016) - Mother
2013
Miss Fisher's Murder Mysteries (TV Series)
as
Maude Ashmead
- Death Comes Knocking (2013) - Maude Ashmead
2013
The Doctor Blake Mysteries (TV Series)
as
Monica Patterson
- Still Waters (2013) - Monica Patterson
2012
Jack Irish: Black Tide (TV Movie)
as
Simone Bendtson
2010
Offspring (TV Series)
as
Renee
- Pregnant Pause (2012) - Renee
- Drink, Drank, Drunk (2012) - Renee
- Proudman Wedding Curse (2011) - Renee
- What Goes Around Comes Around (2011) - Renee
- The Return (2011) - Renee
- A New Miracle (2010) - Renee
- Carpe Diem (2010) - Renee
2010
Sleuth 101 (TV Series)
as
Jacqui
- A Tan to Die For (2010) - Jacqui
2009
Rush (TV Series)
as
Freya
- Episode #2.22 (2009) - Freya
2006
Doves of War (TV Series)
as
Sophie Morgan
- Episode #1.6 (2006) - Sophie Morgan
- Episode #1.5 (2006) - Sophie Morgan
- Episode #1.4 (2006) - Sophie Morgan
- Episode #1.3 (2006) - Sophie Morgan
- Episode #1.1 (2006) - Sophie Morgan
- Episode #1.2 (2006) - Sophie Morgan
2006
Sinchronicity (TV Series)
as
Helena
- Episode #1.6 (2006) - Helena
- Episode #1.5 (2006) - Helena
2006
Sugar Rush (TV Series)
- Episode #2.10 (2006)
2004
The Cooks (TV Series)
as
Ruth O'Neill
- Sticky (2005) - Ruth O'Neill
- Honey and Wounds (2005) - Ruth O'Neill
- Heart of Marshmallow (2004) - Ruth O'Neill
- Hole Lotta Love (2004) - Ruth O'Neill
- Blood and Chocolate (2004) - Ruth O'Neill
- Beer and Skittles (2004) - Ruth O'Neill
- Beef with You (2004) - Ruth O'Neill
- The Gingerbread Man (2004) - Ruth O'Neill
- Waltzing Sakamoto (2004) - Ruth O'Neill
- Swimming Upstream (2004) - Ruth O'Neill
- The Olive Garden (2004) - Ruth O'Neill
- Desiree (2004) - Ruth O'Neill
- Nights of Living Dangerously (2004) - Ruth O'Neill
2003
Kath & Kim (TV Series)
as
Rival Mum at 'Bub's Idol' / Shop Assistant
- The Mango Espadrille (2004) - Rival Mum at 'Bub's Idol'
- Obsession (2003) - Shop Assistant
2003
CrashBurn (TV Series)
as
Deb Wallington
- Seven Letters or Less (2003) - Deb Wallington
2003
Fat Cow Motel (TV Mini Series)
as
Cassie Brown
2003
Temptation (TV Movie)
as
Ruth
1998
SeaChange (TV Series)
as
Karen Miller
- Half Life (2000) - Karen Miller
- To Thine Own Self Be Relatively True (2000) - Karen Miller
- Love in the Time of Coleridge (2000) - Karen Miller
- Checks and Balances (2000) - Karen Miller
- Eminent Persons (2000) - Karen Miller
- I Name Thee Bay of Pearls (2000) - Karen Miller
- Blowing in the Wind (2000) - Karen Miller
- Adversely Possessed (2000) - Karen Miller
- Pipeline (2000) - Karen Miller
- Bonfire of the VCRs (2000) - Karen Miller
- Hungi Jury (2000) - Karen Miller
- How Much Greener Was My Neighbour's Valley (2000) - Karen Miller
- Best Laid Plans (2000) - Karen Miller
- Law and Order (1999) - Karen Miller
- Other People's Opinions (1999) - Karen Miller
- Kitty Litter (1999) - Karen Miller
- Not Such Great Expectations (1999) - Karen Miller
- Playing with Fire (1999) - Karen Miller
- Manna from Heaven (1999) - Karen Miller
- Looking Forward to the Past (1999) - Karen Miller
- The House That Jack Built (1999) - Karen Miller
- Head for Water (1999) - Karen Miller
- Sink or Swim (1999) - Karen Miller
- Broken Hearts and Crustaceans (1999) - Karen Miller
- Vaya Con Dios to All That (1999) - Karen Miller
- If Fish Could Fly (1999) - Karen Miller
- Sex, Death and Bridges (1998) - Karen Miller
- Perchance to Dream (1998) - Karen Miller
- Love Me or Leave Me (1998) - Karen Miller
- The Accidental Activist (1998) - Karen Miller
- Balls and Friggin Good Luck (1998) - Karen Miller
- My Own Sweetheart (1998) - Karen Miller
- Stormy Weather (1998) - Karen Miller
- One of the Gang (1998) - Karen Miller
- The Fellowship of the Suit (1998) - Karen Miller
- The Official Story (1998) - Karen Miller
- A Matter of Taste (1998) - Karen Miller
- Full Fathom Five (1998) - Karen Miller
2000
Trapped (Short)
as
Jackie
1997
State Coroner (TV Series)
as
Ilana Summers
- Final Approach (1997) - Ilana Summers
1997
Blue Heelers (TV Series)
as
Stacey Cooper / Stacey Norse
- Every Contact Leaves Its Trace (1997) - Stacey Cooper
- Can't Take a Joke (1997) - Stacey Cooper
- Left in Trust (1997) - Stacey Cooper
- No Means No (1997) - Stacey Cooper
- Buckley's Chance (1997) - Stacey Cooper
- Lean on Me (1997) - Stacey Norse
- Fool for Love (1997) - Stacey Norse
- Bloodstained Angels (1997) - Stacey Norse
- Fowl Play (1997) - Stacey Norse
1996
Snowy River: The McGregor Saga (TV Series)
as
Biddie O'Brien / Jeannie Drabble
- The Lovers (1996) - Biddie O'Brien
- The Loaded Deck (1996) - Biddie O'Brien
- The Grand Opening (1996) - Jeannie Drabble
- Difficult Times (1996) - Biddie O'Brien
Self
2022
The 62nd Annual TV Week Logie Awards (TV Special)
as
Self
2022
Today (TV Series)
as
Self
- Episode dated 31 March 2022 (2022) - Self
2022
Isolation Interviews (TV Series)
as
Self
- Kate Atkinson (2022) - Self
2022
Wentworth Cast What Would You Take from Set? (Short)
as
Self
2021
Wentworth Cast: What Did you Steal as a kid? Behind the Scenes (Short)
as
Self
2021
Wentworth Which Country would you run to? Behind the Scenes (Short)
as
Self
2021
Hot off the Press (Podcast Series)
as
Self
- Legacy Chat with Pam and Kate (2021) - Self
2021
Wentworth Cast What the Show taught you about Crime? (Short)
as
Self
2021
Wentworth: Unlocked (TV Special)
as
Self - Vera Bennett
2021
Wentworth Cast Who Would Make a Good Crim? (Short)
as
Self
2021
Wentworth Cast Lose A Finger or Life in Prison? (Short)
as
Self
2020
Wentworth Behind the Bars 3: A Look at the Final Season (TV Special short)
as
Self - Vera Bennett
2020
Wentworth Screen Fest (TV Special)
as
Self
2020
Wentworth: Behind the Bars: A Look at Season 8 (TV Movie documentary)
as
Self - Vera Bennett
2019
The 61st Annual TV Week Logie Awards (TV Special)
as
Self
2019
Wentworth: Behind The Bars (TV Movie documentary)
as
Self - Vera Bennett
2014
Inside Wentworth Behind the Scenes (TV Mini Series short)
as
Self
- Inside Wentworth 49 (2018) - Self
- Inside Wentworth 38 Characters Favourite TV Show (2017) - Self
- Inside Wentworth 35 (2017) - Self
- Inside Wentworth 33 (2017) - Self
- Inside Wentworth 30 (2017) - Self
- Inside Wentworth 14 (2016) - Self
- Inside Wentworth 13 (2016) - Self
- Inside Wentworth 12 (2015) - Self
- Inside Wentworth 1 (2015) - Self
- Kate Atkinson discusses Vera (2014) - Self
2018
The 60th Annual TV Week Logie Awards (TV Special)
as
Self
2018
Wentworth Behind the Scenes First Thing You'd Do if Released from Prison? (Short)
as
Self
2018
Wentworth Behind the Scenes Favourite Family Moment (Short)
as
Self
2018
Wentworth Behind the Scenes Most Challenging Scene to Watch (Short)
as
Self
2018
Wentworth: Season 6 Behind the Scenes (Short)
as
Self
2016
An Audience with the Cast of Wentworth (TV Special documentary)
as
Self
Archive Footage
2021
Today (TV Series)
as
Vera Bennett
- Episode dated 1 February 2023 (2023) - Vera Bennett
- Interview with Pamela Rabe (2021) - Vera Bennett
2022
Kath and Kim: Our Effluent Life (TV Mini Series)
as
Bubs Idol Mum / Shop Keeper
- Our Effluent Life (2022) - Bubs Idol Mum / Shop Keeper
2022
ABC 90 Celebrate! (TV Special)
as
Karen Miller
2021
Gogglebox Australia (TV Series)
as
Vera Bennett
- Episode #14.9 (2021) - Vera Bennett
2021
Saluting Wentworth (TV Special)
as
Vera Bennett
2019
Wentworth Wardrobe Tour: Behind the Scenes of Season 7 (TV Special)
as
Vera Bennett
2014
Inside Wentworth Behind the Scenes (TV Mini Series short)
as
Vera Bennett
- Inside Wentworth 31 (2017) - Vera Bennett
- Inside Wentworth 24 (2016) - Vera Bennett
- Inside Wentworth 23 (2016) - Vera Bennett
- Inside Wentworth 22 (2016) - Vera Bennett
- Inside Wentworth 19 (2016) - Vera Bennett
- Inside Wentworth 18 (2016) - Vera Bennett
- Inside Wentworth 17 (2016) - Vera Bennett
- Inside Wentworth 11 (2015) - Vera Bennett
- Inside Wentworth 10 (2015) - Vera Bennett
- Inside Wentworth 9 (2015) - Vera Bennett
- Inside Wentworth 7 (2015) - Vera Bennett
- Inside Wentworth 4 (2015) - Vera Bennett
- Inside Wentworth 3 (2015) - Vera Bennett
- Inside Wentworth 2 (2015) - Vera Bennett
- Day in the life of Jess Warner (2014) - Vera Bennett
- Danielle Cormack Talks Bea Smith (2014) - Vera Bennett
- Tess Natoli discusses the MUA (2014) - Vera Bennett
- Robbie Magasiva Discusses Will Jackson (2014) - Vera Bennett
- Meet Simmo (2014) - Vera Bennett
- Meet Fletcher (2014) - Vera Bennett
- Meet Jess Warner (2014) - Vera Bennett
- Meet Maxine Conway (2014) - Vera Bennett
2017
Studio 10 (TV Series)
as
Vera Bennett
- Episode dated 15 May 2017 (2017) - Vera Bennett
2017
Screen: Celia Ireland (Short)
as
Vera Bennett
2013
The Morning Show (TV Series)
as
Vera Bennett
- Danielle Cormack Interview (2016) - Vera Bennett
- Episode dated 26 August 2013 (2013) - Vera Bennett
2015
Sky News Tonight (TV Series)
as
Vera Bennett
- Pamela Rabe Interview (2015) - Vera Bennett
2015
Screen: Danielle Cormack (TV Special)
as
Vera Bennett
References
Kate Atkinson (actress) Wikipedia
(Text) CC BY-SA