China




270,232 (2000)


9,252 km2


Xinjiang



Karamay or Kelamayi is a prefecture-level city in the north of the Xinjiang Uygur Autonomous Region, Peoples Republic of China. The name of the city comes from the Uyghur language, and means "black oil", referring to the oil fields near the city.
Karamay was the site of one of the worst disasters in modern Chinese history, the 12-08 incident, when 324 people, 288 of them school children, lost their lives in a cinema fire on 8 December 1994.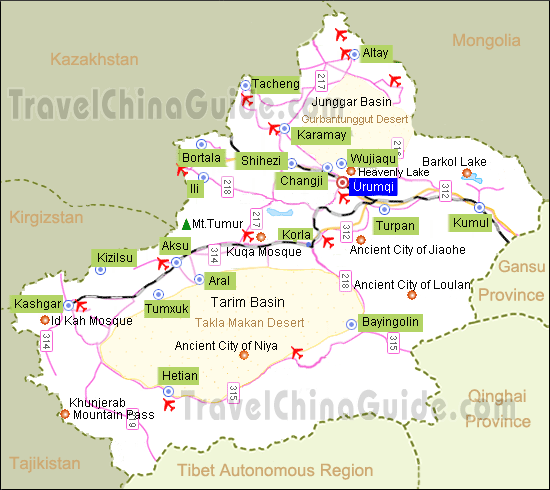 On December 8, 1994, a fire broke out in Friendship Theatre (???), Karamay, which caused the death of 325 people including 288 school children, according to official figures. Many teachers were killed while trying to protect and evacuate their students from the building, which lacked adequate safety features. A show was being organized at that moment for a number of local government officials, who managed to escape ahead of the others on spotting the fire, and were afterwards charged with neglecting their duty and received prison sentences of up to 5 years.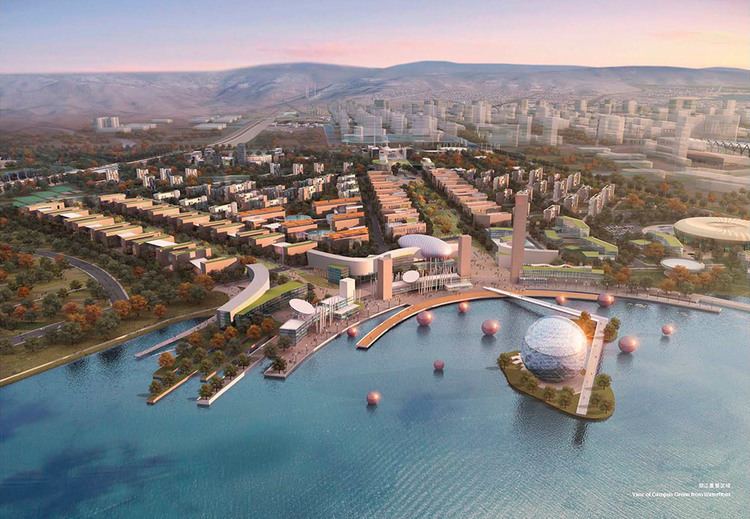 Karamay is located in the northwest of the Dzungarian basin, with an average elevation of 400 metres (1,300 ft). Its administrative area ranges in latitude from 44° 07 to 46° 08 N and in longitude from 80° 44 to 86° 01 E, and has a maximal 240 km (150 mi) north-south extent and reaches 110 km (68 mi) in east-west width. It borders Hoboksar Mongol Autonomous County to the northeast, Shawan County to the southeast, Toli County and Wusu to the west, and Kuytun to the south.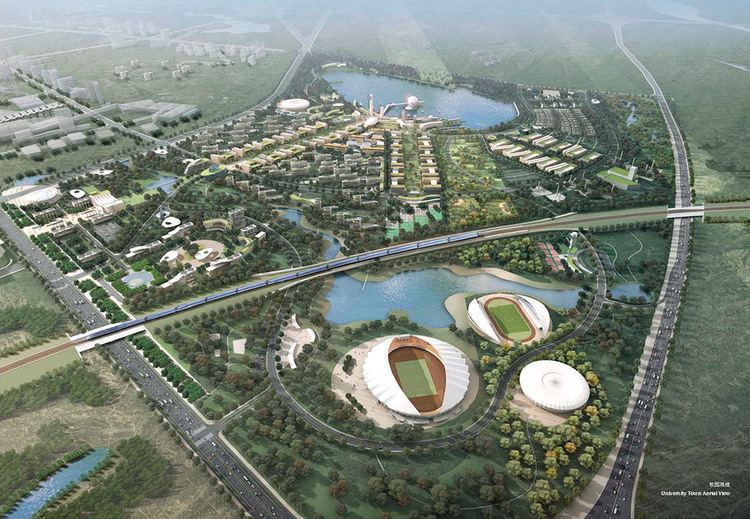 The naturally available water supply in the Karamay area is rather limited: it mostly consists of two fairly small rivers (the Baiyang River and the Daerbute River (?????) flowing into the Dzungarian Basin from the mountains of its northwestern rim. In addition, the city receives water from the Irtysh River, over the Irtysh–Karamay Canal, which was officially opened in 2008.
A number of natural (Ailik Lake) and artificial (Fengcheng, Huangyangquan) reservoirs are located in Karamays northeastern Urho District; they all are replenished, directly or indirectly, by water from the Irtysh–Karamay Canal.
In 1955, one of the largest oil fields in China was discovered there. Since then, the city has grown into an oil-producing and refining center.
Karamay Wikipedia
(,)http://www.travelchinaguide.com/images/map/xinjiang/xinjiang.gif(,)http://www.chinadaily.com.cn/m/xinjiang/karamay/images/attachement/jpg/site1/20140926/001d09094ce1158f5a7907.jpg(,)http://dgeneratefilms.com/wp-content/uploads/karamay-fire-memorial.jpeg(,)http://www.chinadaily.com.cn/m/xinjiang/karamay/images/attachement/jpg/site1/20140926/001d09094ce1158f5b3509.jpg(,)http://www.topchinatravel.com/community/blog/UploadPic/2014-4/bailongdui-yardang-landform-02.jpg(,)http://www.topchinatravel.com/community/blog/UploadPic/2014-4/bailongdui-yardang-landform-01.jpg(,)http://www.topchinatravel.com/community/blog/UploadPic/2014-4/bailongdui-yardang-landform-03.jpg(,)https://d3pxppq3195xue.cloudfront.net/media/images/12/12/10/Karamay-South-Town-Master-Plan3_720x405.jpg(,)https://d3pxppq3195xue.cloudfront.net/media/images/12/12/10/overall_aerial_02_966x668.jpg(,)http://factsanddetails.com/media/2/20080307-early_19th_century_turkestanis.jpg(,)http://dgeneratefilms.com/wp-content/uploads/Karamay1.jpeg(,)http://angles.atkinsglobal.com/wp-content/uploads/2014/08/2137CZ-Karamay-Cloud-Computing-Industry-Park.gif(,)http://www.chinadaily.com.cn/m/xinjiang/karamay/images/attachement/png/site1/20140820/0023ae989701155eabc501.png(,)http://www.chinadaily.com.cn/m/xinjiang/karamay/images/attachement/png/site1/20140820/0023ae989701155eabd002.png
(,)https://d3pxppq3195xue.cloudfront.net/media/images/12/12/10/Karamay_University-Campus-MP_arial2_966x668.jpg(,)https://d3pxppq3195xue.cloudfront.net/media/images/12/12/10/Karamay_University-Campus-MP_arial1_966x668.jpg(,)http://www.atkinsglobal.com/~/media/Images/A/Atkins-Corporate/projects/header-banner/Karamay-east-lake-park.jpg%3Fh%3D394%26la%3Den-GB%26w%3D966(,)https://m1.behance.net/rendition/modules/78792271/disp/72042d555871617d9f4624d666661c90.jpg(,)http://www.topchinatravel.com/community/blog/UploadPic/2014-4/wuerhu-yardan-platform-02.jpg(,)http://www.topchinatravel.com/community/blog/UploadPic/2014-4/wuerhu-yardan-platform-03.jpg(,)http://image.desk7.net/Landscape%2520Wallpapers/8131_1280x800.jpg(,)http://image.desk7.net/Landscape%2520Wallpapers/8130_1280x800.jpg(,)http://image.desk7.net/Landscape%2520Wallpapers/8129_1280x800.jpg(,)http://cache4.asset-cache.net/gc/464733237-grassland-and-sunflowers-under-azure-sky-in-gettyimages.jpg%3Fv%3D1%26c%3DIWSAsset%26k%3D2%26d%3Devir66LHEshxxv3Apelh2IB2JbvdEdaJsLpe6Q4Z9D%252F4jbT9eJvo2UTD0BEuxmTX(,)http://cache2.asset-cache.net/gc/125280609-hu-poplar-karamay-xinjiang-gettyimages.jpg%3Fv%3D1%26c%3DIWSAsset%26k%3D2%26d%3DfDb%252BgUC9Ac2mH2H8SX3tvc0JRvM5KaYdDHdN1%252BwJ48sIrOjEP4tGDJm9cqCs%252BiWZ
(,)http://amazingxinjiang.com/webphoto/1/201311140303168660.jpg(,)http://amazingxinjiang.com/webphoto/1/201311140301542390.jpg(,)http://i0.bookcdn.com/data/Photos/Big/301/30142/30142250/Karamay-Petroleum-Hotel-photos-Exterior.JPEG(,)http://i1.bookcdn.com/data/Photos/Big/301/30142/30142253/Karamay-Petroleum-Hotel-photos-Exterior.JPEG(,)http://janetong.com/image_gallery/data/food31.jpg(,)http://www.chinadaily.com.cn/m/xinjiang/karamay/images/attachement/jpg/site1/20141103/286ed488c7d615c1690b01.jpg