Kamikaze Girls, originally released in Japan as Shimotsuma Story–Yankee Girl & Lolita Girl (下妻物語――ヤンキーちゃんとロリータちゃん, Shimotsuma Monogatari-Yanki-chan to Rorita-chan), is a 2002 light novel written by Novala Takemoto. It has been adapted into a manga and film.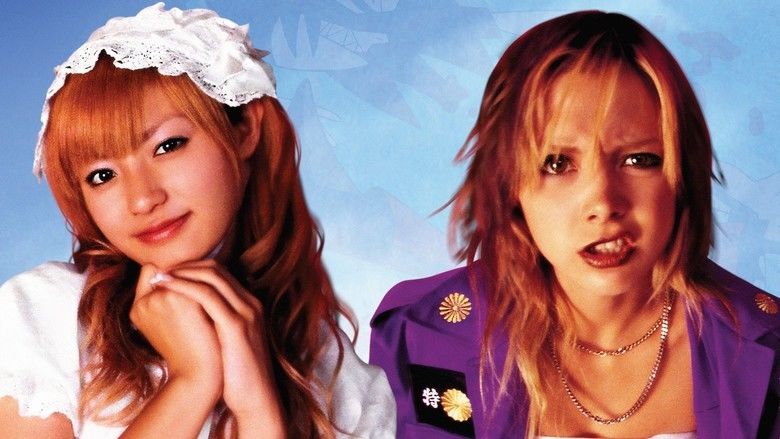 Kamikaze Girls centers on two students, Momoko Ryugasaki (Kyoko Fukada) and Ichigo "Ichiko" Shirayuri (Anna Tsuchiya), who are from completely different backgrounds: one is a Lolita-fashioned girl, the other, her antithesis, a Yankī. The story showcases their friendship.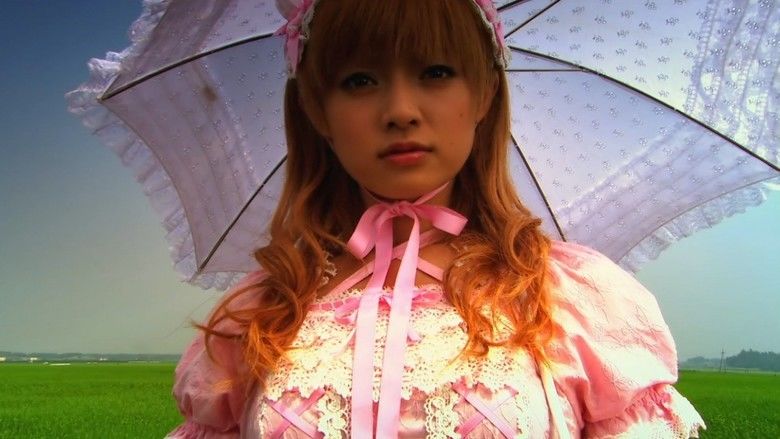 The movie was released on DVD in the United States in January 2006 under the title Kamikaze Girls. The movie was filmed in the town of Shimotsuma, in the Ibaraki Prefecture in Eastern Japan. The movie premiered in 2004. The U.S. DVD has English subtitles hardcoded and the original Japanese vocals and musical score. The DVD extras include the original Japanese movie trailers, an interview with each of the movie's two stars, along with a music video by Anna Tsuchiya. A Blu-ray Disc of the film with optional English subtitles, the same extras and the short film Birth of Unicorn Ryuji was released in the United Kingdom by Third Window Films in February 2010.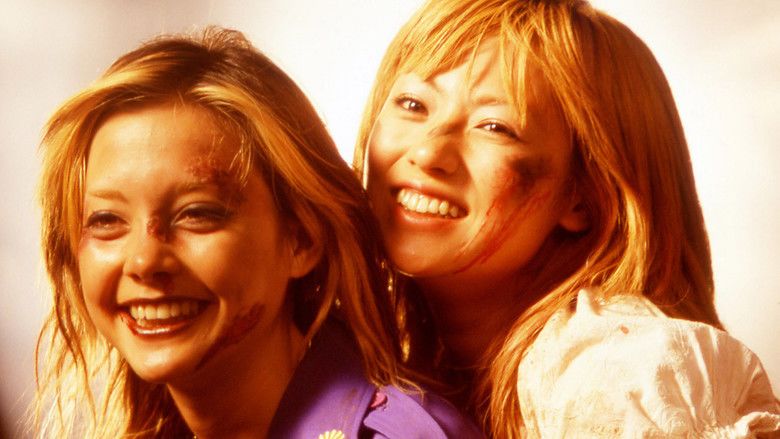 A manga based on the book was also created by Yukio Kanesada. It was published in English by Viz Media. A preview of the manga was in the November 2005 issue of Shojo Beat.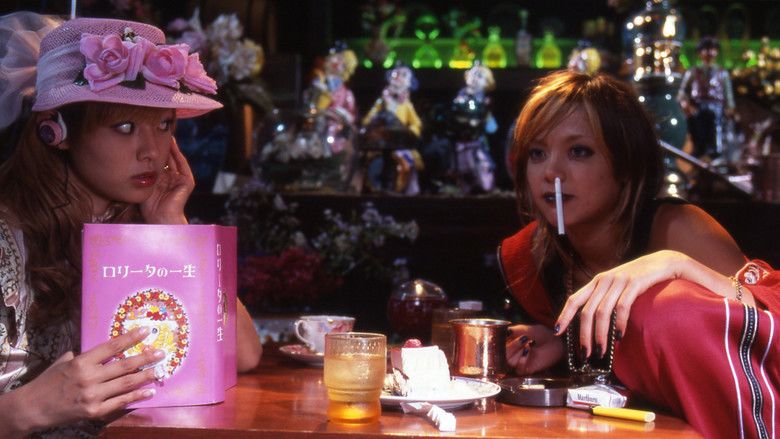 The book begins with Momoko talking about her life as a Lolita living in a small town in the Japanese countryside. She is the only Lolita in her town and has no friends, but she doesn't care and believes that her Lolita clothes are all she needs to make her happy. When she runs out of money though she becomes obsessed with getting clothes from Baby, The Stars Shine Bright, her favorite clothing boutique. She decides to sell some of her father's old bootleg clothes. When Ichigo, a member of an all-girl biker gang finds out about the bootleg apparel, she decides to take a look and is easily impressed with them. She soon shows up at Momoko's house almost daily to buy stuff for the members of her gang.
When the members of Ichigo's biker gang find out about her new friend, Momoko they are enraged and decide to throw her out of the gang. They plan to challenge her, which means beating her up very badly. Momoko finds out about the challenge and goes to Ichigo's aid. After accidentally scaring the gang out of their minds, Momoko is considered the winner and saves Ichigo, who she secretly believes to be the best friend she could ever have.
When it comes time for Momoko to show Isobe, the work she did on the dress he needed embroidered, she arrives on time and everyone loves her work. As for Ichigo, she is offered to work as a model for Baby, The Stars Shine Bright, after she impresses a cameraman. On her first day of work, she leaves bruises on five of the crew members. Ichigo prefers her Yanki style. The movie ends with an image of Momoko and Ichigo riding along the road and laughing.
Kyoko Fukada as Momoko Ryugasaki
Anna Tsuchiya as Ichigo "Ichiko" Shirayuki
Hiroyuki Miyasako as Dame Oyaji, Momoko's father
Ryoko Shinohara as Saionji Midori, Momoko's mother
Kirin Kiki as Momoko's grandmother
Sadawo Abe as "Unicorn" Ryuji
Yoshinori Okada as Akinori Isobe
Eiko Koike as Akimi, gang member
Shin Yazawa as Miko, gang member
Yoshiyoshi Arakawa as Grocery store manager
Katsuhisa Namase as Pachinko parlor manager
Hirotaro Honda as Yakuza boss
Director - Tetsuya Nakashima
Director of Photography - Shoichi Ato
Production Designer - Towako Kuwashima
Animation - Yojiro Nishimura (Studio 4°C)
Music - Yoko Kanno
The manga version of Kamikaze Girls comprises only one volume and is a condensed version of the novel. The main part of the manga only takes up about half of the book, and afterward is a bonus story where Ichigo falls in love with the twin brother of the guy she fell in love with in the novel. Viz Media licensed the manga for an English-language release in North America and published it on February 7, 2006.
Released on May 29, 2004, Kamikaze Girls debuted at No. 4 on its opening weekend (behind Crimson Rivers II, Troy, and Crying Out Love in the Center of the World).