Hindi




Uttar Pradesh




Jalaun




Vasu Dev



Kalpi is a city and a municipal board in Jalaun district in the Indian state of Uttar Pradesh. It is on the right bank of the Yamuna.
It is believed that the city was known as Kalak dev ki kalpi in the ancient times, later abbreviated to Kalpi. Kalpi is said to have been founded by King Vasudeva at the end of the 4th century. In 1196 it fell to Qutb-ud-din Aybak, the viceroy of Mohammed Ghori, and during the subsequent Muslim period it played a significant part in the history of central India. During Akbars reign, Kalpi was a governors seat and had a mint for copper coinage.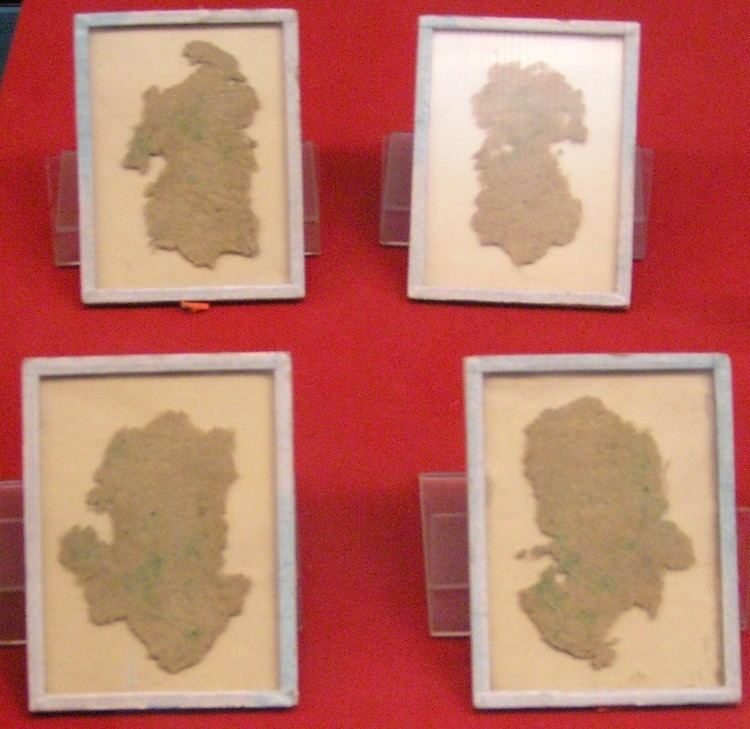 About the middle of the 18th century it passed into the hands of the Marathas. It was captured by the British in 1803, and after 1806 remained in British possession until Indias independence in 1947. Kalpi was a part of Bundelkhand Agency, formed in 1811, and also housed its headquarters from 1818 to 1824. During this period the political agent to Governor General of India was appointed and headquartered in Kalpi. The British East India Company made it one of their principal stations for providing "commercial investment". In May 1858 Hugh Rose (Lord Strathnairn) defeated here a force of Indian freedom fighters led by the Rani of Jhansi. The fortified post of Kalpi, the former residence of the rulers of Jalaun State, was dismantled in 1860 by the British and its place was taken by a market known as Whiteganj. There are many places for visiting like Vyas temple, Lanka Meenar, 84 Gumbaj and lots of Dargah like Khankah the Dargah of Hazrat Sayyad Meer Tirmiji (RA). Kalpi is also birthplace of Ved Vyas ji.. There is a Kali Haveli and Rang Mahal of Beerbal that called Rang Mahal.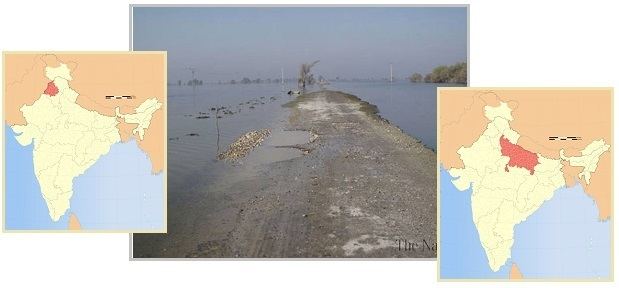 Kalpi is located at 26.12°N 79.73°E? / 26.12; 79.73. It has an average elevation of 112 metres (367 feet).
Kalpi Wikipedia
(,)http://kalpi.in/wp-content/uploads/2013/09/5559887937_f3e56c1196_b.jpg(,)http://upload.wikimedia.org/wikipedia/commons/7/7f/Chinese_hemp_paper_western_han.jpg(,)http://image.slidesharecdn.com/historyranilaxmibaiv001-140904033325-phpapp02/95/rani-laxmi-bai-history-mocomicom-6-638.jpg%3Fcb%3D1409801629(,)http://www.kalpriyanagari.com/images/k9.jpg(,)http://static-content.springer.com/lookinside/chp%253A10.1007%252F1-4020-5562-5_4/000.png(,)https://s-media-cache-ak0.pinimg.com/736x/87/7a/54/877a54d96459bdb9a9f349d249798ffa.jpg(,)http://i.ytimg.com/vi/wdX2jLpe5zE/maxresdefault.jpg
(,)http://www.zetatalk.com/newsletr/image852.jpg(,)http://cdn.indiatourism4u.in/images/76216.JPG(,)http://chanderi.org/files/2010/05/shehzadi_ka_Rauza_03.jpg(,)https://farm6.staticflickr.com/5066/5559888959_527b2b0966_z.jpg(,)https://c2.staticflickr.com/6/5013/5559888673_317203daee_b.jpg(,)https://c2.staticflickr.com/4/3568/3584646890_d459a353ae.jpg(,)http://mw2.google.com/mw-panoramio/photos/medium/19916339.jpg(,)http://mw2.google.com/mw-panoramio/photos/medium/19916097.jpg
(,)http://www.kalpicampus.com/images/gip_cafetatia.png(,)http://citruspages.free.fr/images/kalpi1-gl.jpg(,)http://www.kalpic.com/images/kalpic9.jpg(,)http://anandway.com/Media/83425c55f3c1_C4A9/lemon-pickle-sun-cooked.jpg(,)http://en.protothema.gr/wp-content/uploads/2014/05/PSIFOFOROS-STHN-KALPI-870x418.jpg(,)http://www.kalpic.com/images/kalpic15.jpg(,)http://i.imgur.com/jYoOR3K.jpg(,)http://i.imgur.com/DMRm7QQ.jpg(,)http://i1.ytimg.com/vi/TTJdnuC-bIo/0.jpg(,)http://i.imgur.com/UAwgEhI.jpg(,)http://i.imgur.com/LPIUP33.jpg(,)http://i.imgur.com/rCxonfQ.jpg